Memberships Mastermind Podcast
Build, Launch, & Grow Your Online Membership To Create A Profitable Business That Serves You & Makes A Bigger Impact In The World!
The Memberships Mastermind Podcast is
our podcast where we share knowledge nuggets from our brainstorm sessions. We talk about all things related to memberships, including building an audience through social media, keeping members happy & staying for the long run, handling tech challenges (because they will happen!), and more!
Brought to you by Paul & Melissa Pruitt, husband & wife and multi 6 figure business partners who help top professionals launch online courses and memberships. 
If you ever stared at your computer so long, waiting for your idea for a course or membership to create itself…
Found yourself totally lost over all the details of launching (funnels, pixels, and webinars...oh my!)...
Or wonder how to grow your course and membership so you aren't doing "all the things" and get burned out...
We get you.
You want to build a real, solid business - and you know that takes work. (Pssh, no 'get rich quick' schemes here, you're too smart for that!)
So you're doing the work, ready to do what it takes to get your course or membership in front of the right people...and you wanna know if you're on the right track.
No more getting lost down another rabbit hole chasing shiny objects.  You're done getting 'squirreled' by things that waste time, money, and don't move the needle in your business. 
(Not naming any names, but let's face it - we've all been there!)
You're ready to just do what
works
to build, launch, and grow your online course or membership.
That's why we've created the Memberships Mastermind Podcast to give you real strategies you can put into action to build, launch, and grow your membership today!

EOFire.com
Podcast Listener
"You found the right show! Listen to Paul & Melissa to IGNITE!" 

Dr.AI.LifeCoach
Podcast Listener
"If you currently have or are considering creating a membership site...this podcast is gold!"




Memberships Mastermind Podcast Takeaways
Here are some hot takeaways from our podcast episodes.
How to Create The Perfect Experience For New & Old Members- Episode 28

How To Convert Free Members Into Buyers – Episode 47

How To Increase Engagement Within Your Group- Episode 44

How To Start A Membership Without Breaking The Bank – Episode 33

Why You Should Not Miss Out On Having A Membership – Episode 26

Price Increases During Memberships- Episode 40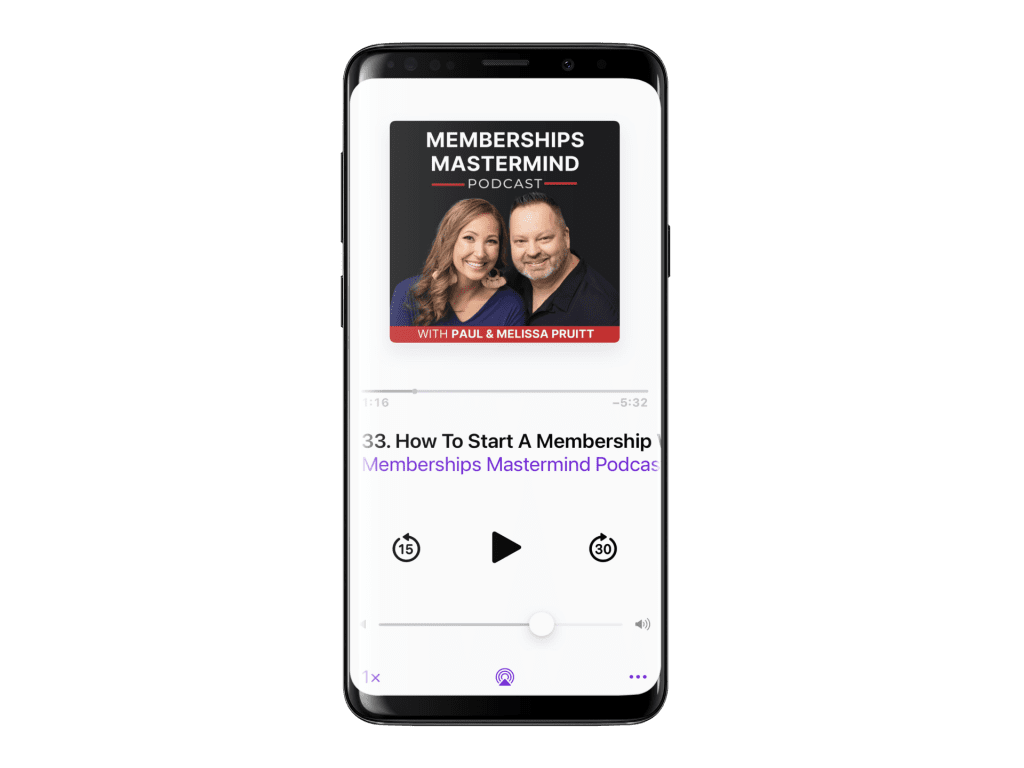 Hey we're Melissa & Paul Pruitt and the hosts of the Memberships Mastermind Podcast!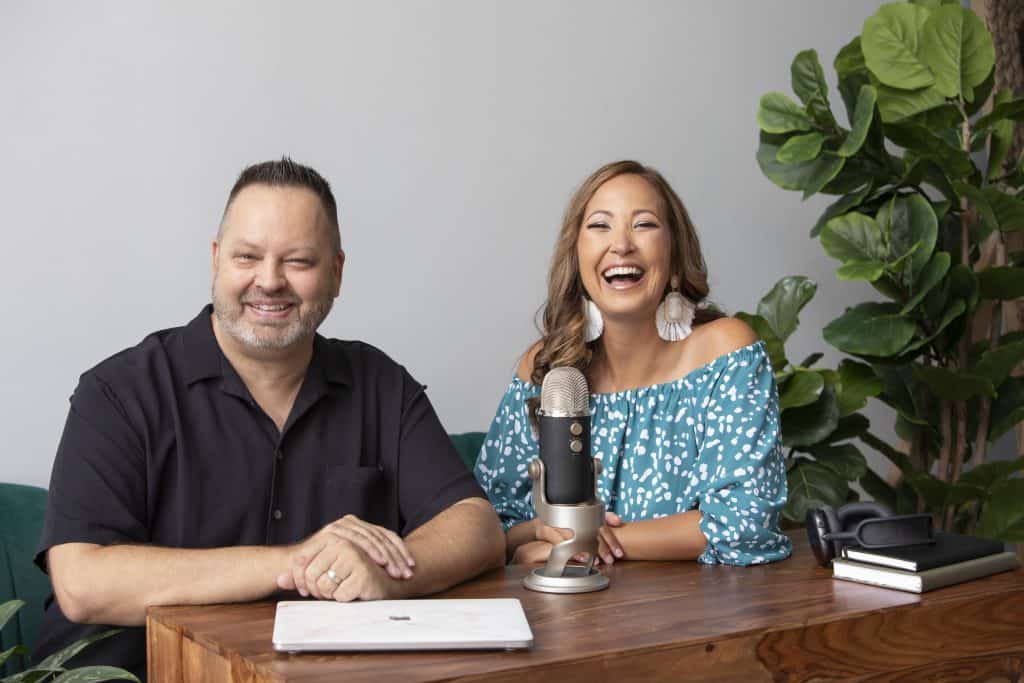 We've built and launched multiple six-figure courses and memberships ourselves.  Ugh, we know that's a
slightly
annoying buzzword - but it's the truth. We've also grown our courses and memberships in a way that serves us, without additional stress and complications. We like to keep things super simple.
We've helped thousands of entrepreneurs create sustainable, fulfilling businesses that lets them serve their customers deeply while having a lifestyle they love.
With the knowledge we've learned we've created several six figure memberships that financially helps our family and helps others. It's allowed us to move our business completely online to give us financial stability during uncertain times.
We've expanded our network of like minded entrepreneurs, which have led to collaborations and joint ventures that have grown our business.
And best of all, we've built a business that we are super proud of. We're able to give back to nonprofit organizations we care about. We believe in the power of online entrepreneurship and know it also can change your life too!
Listen and subscribe to the Memberships Mastermind Podcast! Whether you're just getting started with your ideas for a membership, have a membership but haven't sold enough to pay the bills, or your membership is up and running and you are finding yourself scrambling to figure out what you should be doing next, you'll get strategies you can put into action right away!
Reviews from our Membership Mastermind Podcast Listeners

Harmony With Food
Pocast Listener
"Paul and Melissa walk the walk and talk the talk. Watching them grow their business has been eye opening. If you desire to grow your membership, course, or any business, listen in!"

Victor Foote 10/10
Podcast Listener
"This is an amazing podcast to listen to that provided so much clarity in figuring out how to create a membership site and so much more! Paul and Melissa are the real deal. It is such a blessing to learn from people that have actually created a business not just from teaching people how to create a business. This is the secret to finding the right people to learn from and I am truly blessed to have come across them. Thank you for all the value you provide in this world!"

Mitche Graf
Podcast Listener
"This podcast is beneficial to anyone looking to start or grow their membership site. Great information from 2 wonderful hosts! Keep it up!"

ST Rapps
Podcast Listener
"Paul and Melissa provide great value! I especially like how each episode goes deep on one small part of memberships so you really get all your questions answered." 

AKantz
Podcast Listener
"Stop what you're doing and subscribe to this podcast! If you're looking for help growing your online business, Paul and Melissa are your people. They've done it all, and teach, coach, and mentor from a place of experience in the highs and lows of entrepreneurship, and everything in between. Anyone can come with prepared content and look like an expert. Here, you get to experience Paul and Melissa's expertise as they answer real time, off the cuff questions from people just like you, who are launching their online businesses. You can stop searching for expert guidance in the online space- Paul and Melissa are who you're looking for. Couldn't recommend them highly enough." 

Gene_HPLN
Podcast Listener
"Really great podcast! I think it brings a lot of value to someone who needs to bring more business and have more customers. And it is easy to listen to and easy to understand."

Silly Sweetie
Podcast Listener
"Thank you for creating such a helpful podcast for the membership business model. I've listened to two episodes so far, and I can't believe the golden nuggets I've gotten. I enjoy listening to your guests and those who share ideas, too. I'll be making my way through the rest of the episodes and looking forward to more!"

Coach Riana Milne
Podcast Listener
"Starting a Mastermind is not easy-let Paul and Melissa break it down for you and give you all the tips and strategies you need on this value-packed show!"