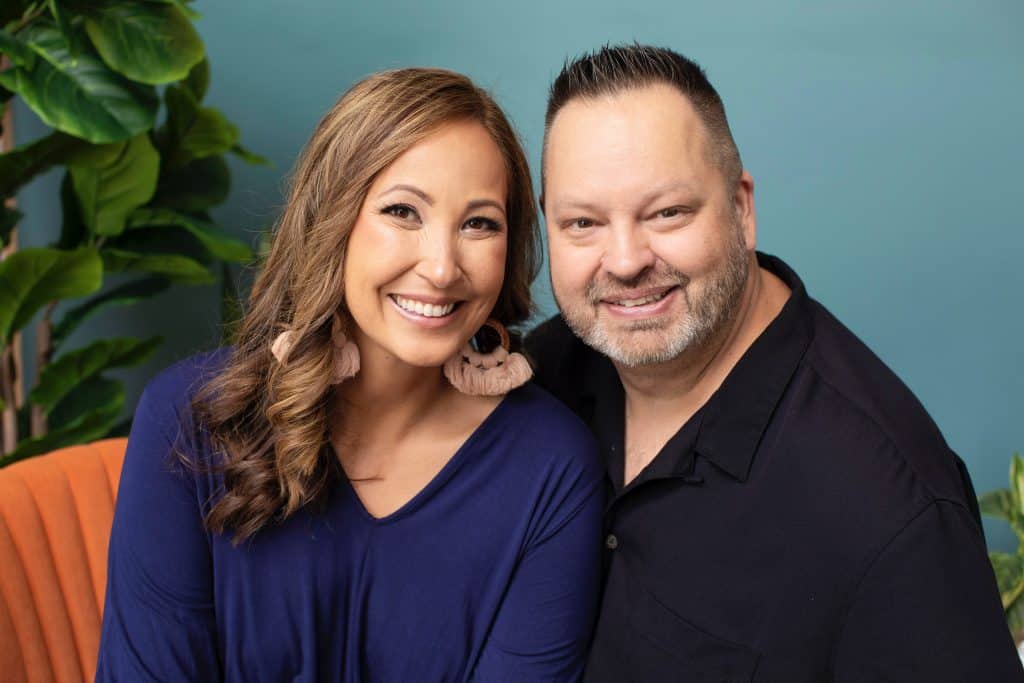 Learn all the ways you can work with us with our Free Resources and our Signature Programs!
We're dedicated to helping top professionals and entrepreneurs take their knowledge, skills, and expertise and transfer that information to many, so they can leave a legacy and make a bigger impact in the world.
Check out all the different ways to work with us and if you have any questions reach out to us at team@internetmarketingbiz.com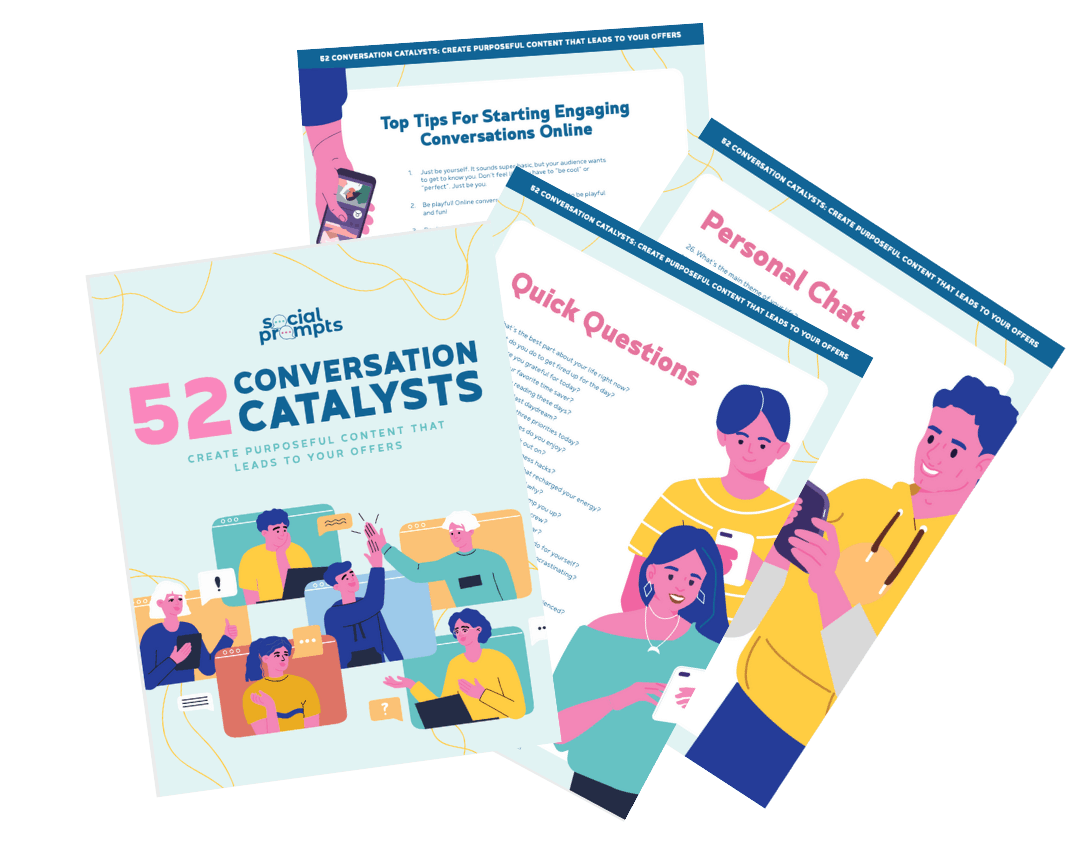 52 Conversation Catalysts
Create Content That Leads To Sales! 52 weeks of purposeful content which leads your audience to your offers. Grab this cheat sheet of 52 science-backed conversation catalysts which get dream customers reaching out!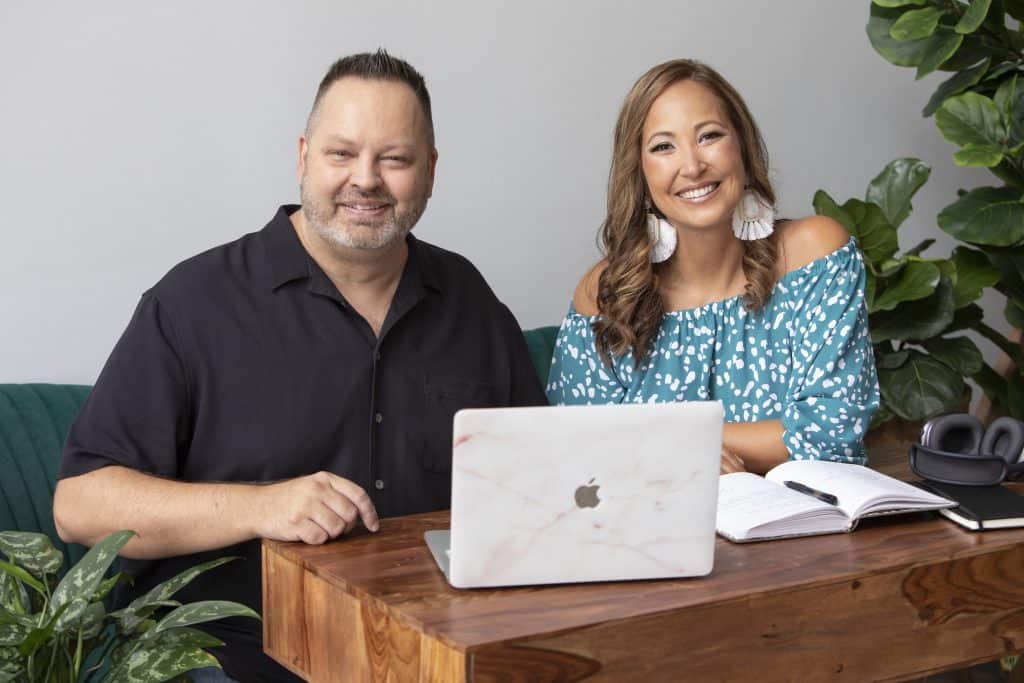 We've created some AWESOME Signature Programs designed with YOU in mind to help you build, launch, & grow your courses & memberships!
Paul & Melissa's Inner Circle
The Inner Circle with Paul & Melissa Pruitt is an epic 12 month experience for online business owners, coaches, course creators, and membership site owners who aspire to create financial freedom and a lifestyle they want for themselves and their family and also create a positive impact in their community and the world.
The Inner Circle isn't about being a number in a large program where you don't have a direct voice or following the same cookie cutter strategy that some expert invented. That's not how we roll.
It's about having more direct conversations, connection, feedback, and strategies that actually apply to your business and going deeper with fewer.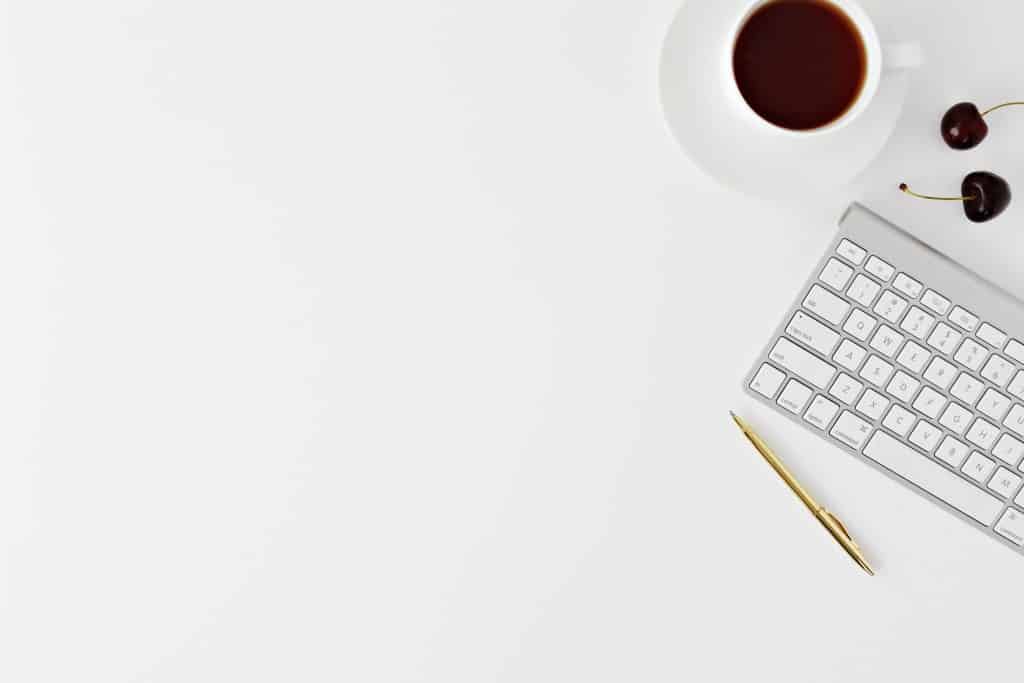 Alicia
Inner Circle Member
"Most significant for me for being part of the Inner Circle is the amount of access and personalized coaching and support that's literally at my fingertips whenever I need it. Whether that's hopping on Office Hours to ask my question or popping into the group here- I always get just what I need to take the next step, and often more than what I came for, as I learn so much for all of the other questions and posts from the group too. And what I'm also so grateful for is the positive camaraderie of all of YOU. You're the icing and the cherry and the sprinkles on it all."

Lori
Inner Circle Member
"One thing I know. I am SO glad I joined! I know Paul & Melissa would guide and help me get to where I wanted to end up. But the community here is an unexpected bonus! I've been in groups before where I held back posting questions for fear of looking stupid or small. I don't feel that here! So thank you all!"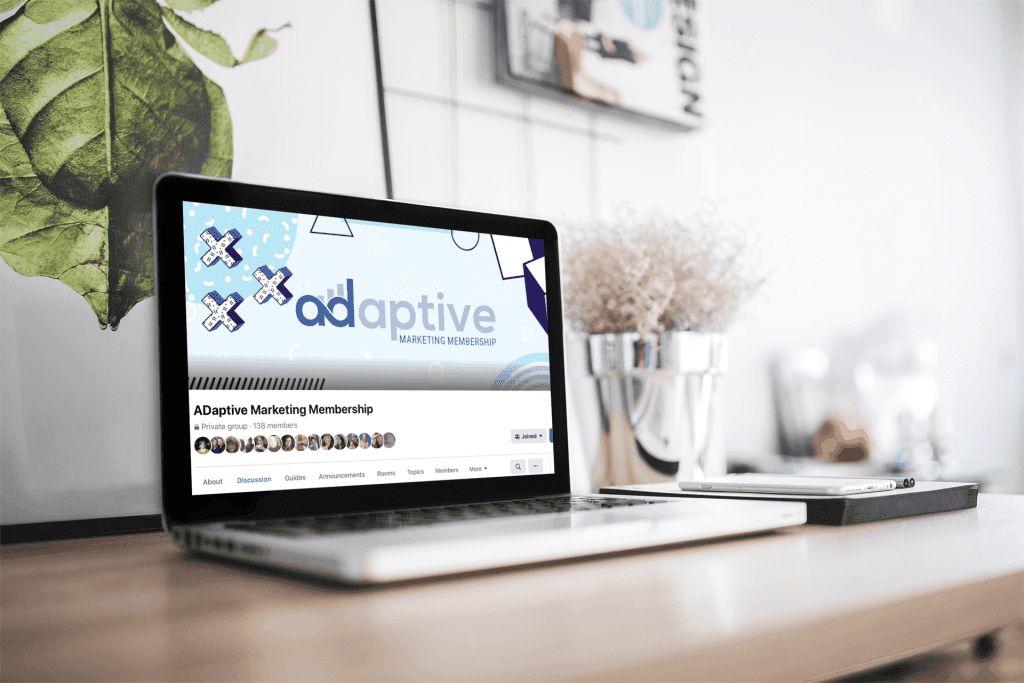 Snap Up More Sales & Incredible Clients With A Stellar Marketing Strategy That Works!
Adaptive Membership is an exclusive opportunity for online business owners, coaches, course creators, and membership site owners to play bigger and bolder in their business and explode their bank account with more clients!
If you want incredible results of more sales, working with amazing clients, and having a stellar customized marketing strategy that works...then you'll want to join us inside Adaptive Membership!
It's time to take action and set yourself up for success with an experienced team to guide you and marketing resources that take out the guesswork of what your next steps are.

Michelle
Adaptive Member
"Just wanted to share some recent wins! I just closed cart on a small internal launch where I had 8 people out of 20 buy my $497 course. In the previous week I tested another offer for $97 and it appears to be working as well with sales and a waiting list for next month! Thanks for all your support Paul, Melissa, and the team. I'm so grateful for listening to replays and jumping on calls I can make! I learn so much by listening to you all."

Paula
Adaptive Member
"Whoever created my monthly ad submission did an outstanding job. I wanted to say thank you. In fact, each month I've received outstanding copy and I always receive brilliant advice. Thank you."

Patti
Adaptive Member
"I want to thank the team for the great help during office hours yesterday. I added the CTA to my FB post and several people have already responded. I updated my opt-in page with your suggestions and tightened up some of the other copy. It is so much better than it was - thank you!"
Create Content That Leads To Sales!
Spend Less Time Wondering What Content To Create And More Time Talking With Your Audience About Your Offers
Engaging content will work for your entire business.
Use Social Prompts in your email marketing to your audience to give them insight of what's going on in your business.
Create a blog post or video based on one of the Social Prompts to position you as an expert and teach your audience something new.
Invite your audience to work with you on all of your social media platforms and then follow up with a two way conversation.
Social Prompts is designed to create engaging conversations, which lead to relationships and increased interest in your offers!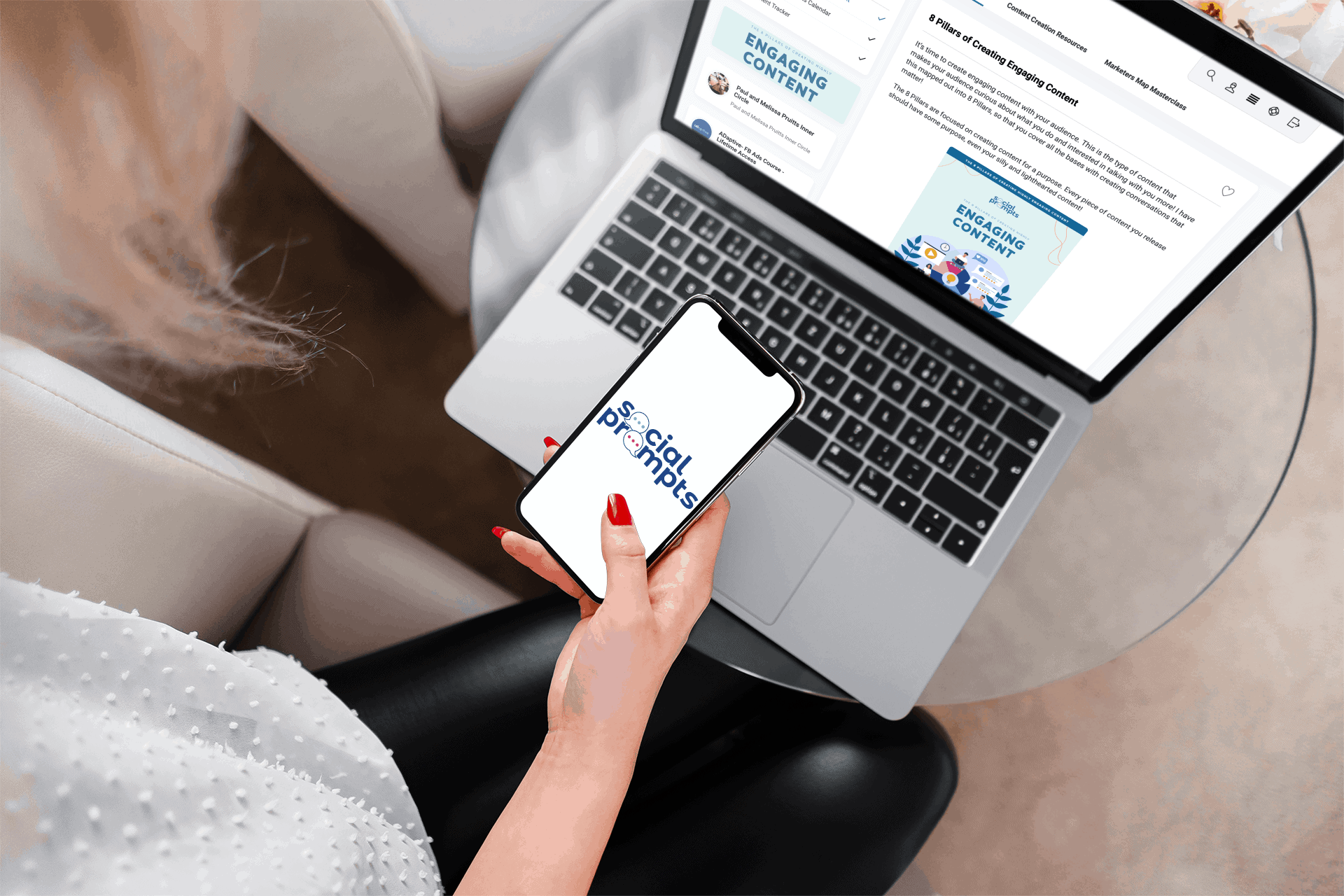 Susan
Social Prompts User
"Yes I really am starting to understand relationships are very important and how your content is a reflection of you."

Inga
Social Prompts User
"I would definitely check it out. Melissa got me posting from zero post to pretty much daily posts and I am just getting started..."