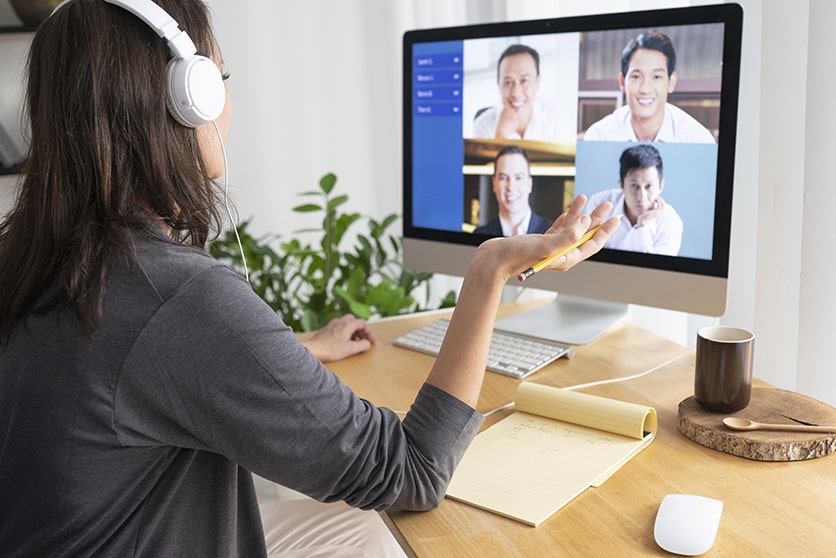 In this episode, we are discussing how to find the right deliverables and price point for your membership.
When it comes to deliverables, a common mistake is the "more is better" mentality.
We are talking about
finding out what your audience is actually looking for
how to create a content library of deliverables
and how to avoid overwhelming your members by overdelivering.
As for the price point of your membership, we are discussing how your packaging and messaging can influence the perceived value of membership and attract the audience you are looking for.
Subscribe To The Show
3 Big Take Aways
How to avoid overdelivering and overwhelm
How to find out what content your members are looking for
How to find the right price point for your membership
---
Paul & Melissa's Inner Circle – The Inner Circle with Paul & Melissa Pruitt is an epic 12-month experience for online business owners, coaches, course creators, and membership site owners who aspire to create financial freedom and a lifestyle they want for themselves and their family and also create a positive impact in their community and the world.

Adaptive Membership – Adaptive Membership is an exclusive opportunity for online business owners, coaches, course creators, and membership site owners to play bigger and bolder in their business and explode their bank account with more clients!
Subscribe To The Podcast
And if you loved this episode, please share with a friend and leave us a
review!
Read Full Transcript
Melissa: The next person I have is Greg.
Greg: So my question is neuters membership type sites, putting together a unleash, your potential kind of a hip hypnosis type membership site. So, but I'm looking for value that I could give them in a, in a group besides, you know, I put down a monthly Facebook call MP3 that would be mailed out and then a Facebook group. Is there anything else I should add? I guess my target goal was like 197 is what I was hoping for, you know, by listening to Ian, maybe I should go down to 97. I don't know.
 I'm looking for input. You know, I'm looking to add value. I, I think 197, I don't know if I have enough value in there just with those three things. 
Paul: Okay. So let's go ahead and open it up to the group. anybody has any recommendations, as far as deliverables? 
Melissa: And how to add value? Here we go, Bill. 
Bill: So I guess my question to you is the hypnosis type membership, is that for people to learn hipnosis or to be hypnotized? 
In other words, is it, developmental in a way that they're overcoming some fears or habits or something through hypnosis, or are they learning how to do hypnosis? 
Greg: They're going to be learning, to overcome objectives in their lives. Basically I take it as retraining your brain. So we're going to get over obstacles, you know, little things like that are holding us back. 
Bill: Okay. So are there other tools that you use besides those three things? 
Greg: It'd be while NLP is going to be part of it, Neuro-linguistic  programming. will be used on a combination of different tools that, that we can use. But I think hypnosis would be a good MP3 that you know, that they would get the most out of the download. 
But I guess, I think I'm a little skinny on the value. 
Bill: Yeah. What about a Q and A type setup? 
Greg: We could do a Q and a, you know, that would be like after the group, a monthly group call would be to Q and A. I don't know 
Bill: If you can think of any other tools that they would commonly use that you, that you could add in. 
Paul: Yeah. Great. Thanks bill. We'll go over to Zelisa.
Zelisa:  Greg, I recommend let your members tell you that they don't have enough. I think oftentimes people actually feel overwhelmed more than not. You feel like you have to give them more, but really for them to learning something new, you know, maybe whatever you're giving them, it's enough for them to digest it. Actually, you you'll lose more people by overwhelming them. That's what I'm beginning to think. 
Greg: Okay. Yeah. Do you feel the 197] is a good price point or should I go lower and I never done this before. 
Zelisa: That's a tricky question. So part of it is engagement and part of is like how many people are coming through if this is your founding member launch. I mean, I, I don't know. I'm gonna, I'm gonna leave it to Melissa and Paul to kind of address the pricing, but I always find that when it's initial,  you could keep it low and you telling them that they're special because they're taking a chance on you and you, you probably will get more conversion because you're, you're talking about converting these people to be your future customers and referrals. So you, you, you want to kind of give them an extra special nudge. 
Greg: Okay. Thank you. 
Zelisa: Sure. 
Paul: All right. So any other input, as far as deliverables, do you have any..?
Melissa:  I'll just piggyback again, let your members  let them know what they need. You don't have to come out the gate and give them all these different things. And I think it'll be really great because then you'll get a sense of what's going on in their head and what they need, like the Q and A session, monthly training sounds like there's tons of value there. 
And if you did have a Q and A component to that, that would answer a lot of their questions as well as that, that MP3. And then I know Paul will talk into price for sure, but whatever you pick,  just know that there is a market for everything. 
There are people that will pay for that 197 or that 97, it's you having that competence behind it, that you're delivering, you know, has value and can transform lives. And  I know, especially with hypnosis, NLP can transform lives absolutely. A hundred percent. So having that confidence, knowing that  that membership is going to help this person overcome those fears, there's objections. And just really speaking into that, and the more that you can speak into that and that, you know how this is going to transform their lives, you can stand behind whatever  price point you pick. So, yeah. 
Greg: Thank you. 
Paul: So if I was going to go into your market, I would quietly today, this week, do market research and go sign up for other  programs, just so I could see the user experience. You have the questions that are always asked, see the deliverables that are made at different price points, because people that are in this specific solution most likely belong to more than one membership. They probably are really into it where they probably belong to several different things that are very similar because they think they're going to get a different nugget or different thing from a different influencer.
So I would be aware of market aware, not looking to copycat, not looking to it's market research. I just want to see what's in the open market so I can understand languaging understand, cause you might go on one membership and you're like, Whoa, I'm not going to do anything that's going on in here. Like this is a hot mess. And it's good to see that because on the outside, I thought it was the same thing that I was going to do, you know? 
And on, on another end, it's like, you're going to go in and you're gonna be like, wow, this is something I didn't even think about. And I have a different spin on it. I have my take on this. You know, maybe it is a library of a couple PDFs that people can download and track their own progress or their own milestones as an example.
But I do agree that the number one reason that,  people typically leave a membership is overwhelm. And we've seen that in a very big way through the years that we think as influencers, that more is better and sometimes more is just creates in decisiveness and also makes it so when people are not keeping up and they feel like they're missing out, then they think that they're not getting the value of what they're paying for. 
So then they normally will cancel because they feel like, Oh, all these deliverables on that consuming it. I'm not getting my money's worth. So sometimes we think more is better and it, and it's not now I will come back, even though it has a  NLP and the hypnosis focus on it. Those are the vehicles to the transformation. So people are going to spend and invest the money on the promise that you're making. So I wouldn't minimize that, Oh, I'm going to help people overcome little problems. And it's like, no, that is actually what you have to speak into.
Now these have to be true statements. So I can't like, I, I gotta be careful. And I have my own disclaimer here because I don't want to make false statements. I don't even have a thing I'm just gonna like, just riff. But it's like, if you know, you have a technique that people can go through that can help them finally stop smoking then to them, the desire is not to be hypnotized. The desire is for them to stop smoking. So I need this, I need to speak into that because that's the transformation they want. 
They don't want 15 deliverables and you know what? They probably would pay more if you can get them that result quicker than if it, you know, being an immidiate solution this month or in the next couple of months versus a year, I'm going to pay more money for it. 
I don't want the nicardipine solution. I, you know, I don't want to chew on gum for the rest of my life. I would love to have this fixed, like next week type type thing. So it's really, it's less about the deliverables. And it's about the perceived value of that promise of that transformation that they're going to get coming through the membership itself.
Now, financially 97 ,it's a two digit number. It has a different mental decision for a lot of us. You know, we all know it's a hundred dollars, but we all trick ourselves out every day of the week. We know it. We know all the marketing tricks, everybody. We're not dumb. We know it's a hundred dollars, but still human behavior.
We're going to see that $97 differently than we're going to see them. One 97. It's a different type of, it has three digits in it. It's just a different type of investment. So it's going to, it's going to pull a different person now at 97, you need twice as many people to say yes, then you do at 197.
So you can have a lot more people to say, no, you're okay. Just don't make the same amount of money. So you just have to keep that in mind as well. It really comes down to packaging. It comes down to positioning and how you brand this, because if you want the higher price point, it can't look and feel like anything that's in the open market.
It can't, it has to look shiny, or it has to feel more professional has to look on the level and feel like it's, it's really, it's about the packaging, the messaging in the packaging. Okay. Because it's still the, it's still the water. It's the H2O inside the bottle is the difference between it being tap water. And it being a a hundred thousand dollar bottle of water, you know, it's still, it's all the packaging, the messaging. 
So what I would definitely focus, you know, nothing wrong with having a decent set of deliverables. It's not like you had to do an ongoing thing. Think of some things that could be evergreen. You could have a virtual library that has resources anywhere that just sits has a high perceived value, but the people didn't feel like they need to consume it this month. Like it's just sitting there, it's waiting for them. It has high perceived value that it's there that could have beet PDFs in it. You could have Google spreadsheets in there for them to do some type of tracking like a tool, you know, type thing. So it's something that's done.
You don't need to update it every month. Like, it's just part, you have things in NLP because Melissa and I both studied NLP in different directions. Melissa's NLP practitioner certified used to be a life coach. So there are systems and tools and techniques, depending on whose NLP you followed, that you could replicate your own methodology out of it for people on their own.
It could be, you know, spreadsheets, or it could be again, PDF downloads. 
Melissa: And the cool thing is if you had the research, you don't have to create all those at one time. They can slowly and you just create, you know, you started off with like a little library and then you can always add to it. 
Greg: Okay. Sounds good.
Paul: And some of that will be organic. So like on this call today, if we took everybody's question, we probably could create a PDF, you know, a system or checklist based on every conversation. So when you get off of some of these calls, you're like, Oh man, I could whip something up, send it over to Fiverr for 20 bucks, somebody does a really high end professional and throw it up.
 And you, you look, you know, you know, like you have that skillset, you know, so. 
Greg: Cool. Thank you. 
It's great seeing you too. 
Melissa: Keep us posted. 
Podcast: Play in new window | Download