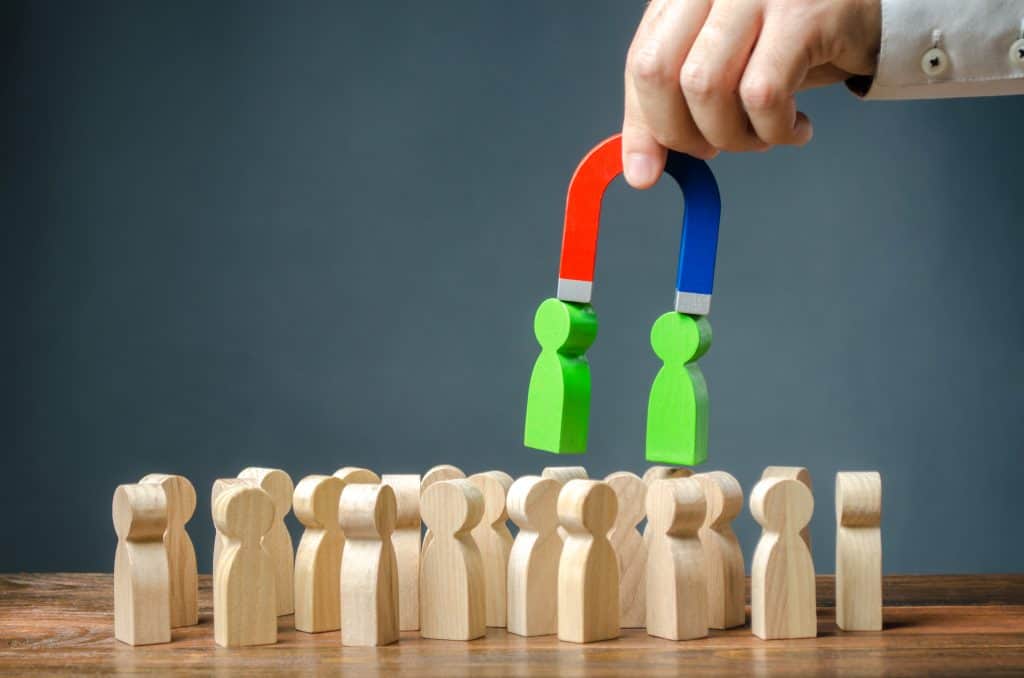 In this episode, we are discussing how lead magnets help you to build a relevant audience, how to create excitement around them right before your launch and when to test which type of lead magnet works best for your audience.
Subscribe To The Show
3 Big Take Aways
The benefits of evergreen lead magnets
Why you should test your lead magnets in between launching cycles
How to seize profitable ancillary opportunities
---
Paul & Melissa's Inner Circle – The Inner Circle with Paul & Melissa Pruitt is an epic 12-month experience for online business owners, coaches, course creators, and membership site owners who aspire to create financial freedom and a lifestyle they want for themselves and their family and also create a positive impact in their community and the world.
Adaptive Membership – Adaptive Membership is an exclusive opportunity for online business owners, coaches, course creators, and membership site owners to play bigger and bolder in their business and explode their bank account with more clients!
Subscribe To The Podcast
And if you loved this episode, please share with a friend and leave us a
review!
Read Full Transcript
Melissa: all right, so let's go to Belinda, asking about lead magnets and launching. So tell us a little bit about that.
Belinda: Hi, thanks. I'm getting a quiz. I've got a quiz that I'm launching in 2021, and I'm kind of just playing with the ideas between having the quiz open all the time. And the idea that the most engaged people are, the people who sign up to your lead magnet, maybe like eight to 12 weeks before you launch. So I was just kind of interested in your thoughts and everyone's thoughts on that, those two different sides, because right now I can see positives and negatives to both.
Melissa: Excellent.
Paul: So does anybody have any input, anybody do quizzes?
It's a lively bunch today.
Melissa: Oh, Deanna.
Deanna: I just built my first quiz , so I don't have a lot of feedback, but my hope is is that from, and again, it's just new, but I'm hoping that that's going to be an ongoing list building thing, I work with a really unique niche where I need to know if they're ready to go before we're actually able to sell to them.
So the model of change comes into play. So I'm hoping it's going to be all year long, but I'm really intrigued as to what the group has to say about this. Okay,
Melissa: good, good.
Paul: Heather, it's great to see ya. So you have your hand raised.
Heather: Yeah. So regardless of the type of lead magnet you have, if it's good and it works, I'm not sure that I could ever see a benefit to not having an active, because our email list is our greatest asset.
Belinda: Well, I guess to explain, cause I, you know, it's a way to collect names all year round. I was just thinking, cause I'm leading up to a launch that we'll only run and this particular lead magnet will be for a launch that's run twice a year. So it was just kind of like the time out from launch as people get less engaged, like I've got to have a full email sequence going.
But another lead magnet I have, it'll be for a launch that happens once a year. So it's just that kind of time between launches. And I know people can obviously go through a few launches maybe before they are ready to buy. So it was just, you know, I'm, I'm actually leaning towards having it open all the time.
But I'm just kind of just keep flip flopping between like, do I create some excitement around it or do I just have it open all the time?
Melissa: Yeah.
Jackie. Yeah.
Jackie: I was just going to say I'm just in the midst of building a quiz too. And so yeah, I was really curious what people had about this, but I've never thought about keeping it closed and just opening it for a short time. Like Heather said, you want to generate that interest all the time and have them nurtured and you're right.
People will go through multiple launches, you know, some will before they partner with you. you know, So that you can grow your list as you go. I'm going to use it for product and service. So yeah, I'd want it open all the time, but I'm curious as to, yeah.
If anyone has ideas on whether it would be good. Yeah. I never thought about that.
Paul: Cool. So, you know, I have some opinions. Anybody else have any input? Was that her hand? Jennifer. Okay.
Melissa: I tend to look at my year in my quarters and break it out by every three months.
And if I'm doing a launch that every three months, then I say like what is my focus call to action. So I may, I may not ever shut down my freebies, but like, so for example, right now, my call to action is join my private Facebook group where that's my focus. I may still share my freebie. It's still on my website.
Like people still visit an opt-in, but I'm just focused on what my objective is at the end of my trail. So I don't shut it down. But I also know that if I'm not focused on putting out my freebie, I'm not getting the opt-ins on my website as much as I would as if I focused on it, like specifically. So,
Belinda: so it's available all the time, but I might have specific zones where I'm like, all right, I'm gearing up to launch.
So I'm going to say, how are we promoting this to get accelerated traction? That's cool, I like that.
Melissa: That was kind of going to be more along the lines that I was going to say to have it open all the time, but then there's just certain times of the year that you focus in on it and then you could make it fun during those times, especially as it's coming up to the launch, it makes sense.
I'm really excited about the quiz, but because people are going to stumble upon it, especially if you're doing any kind of speaking or, you know, promoting they'll find it along the way. So to have it closed and in fact could be just a great way to build your list. To me that that makes sense.
Paul: We should all be testing in between launching. So having that quiz and tweaking it up and split, testing it in between your launches. Then you know what you put your money on when you are in launch mode, you also along the way are collecting, think bigger picture than just the immediate lead that you're collecting right then and there.
You are collecting a relevant audience and will they buy immediately or, you know, are they going to be too stale at that point? It doesn't matter. You now have a custom audience that you can do a lookalike audience against to find similar people, just like the people that opted in. So that email doesn't go stale at that point.
Does that make sense? And then you can put a lookalike audience against the winning version of the quiz.
Because we see so many people like trying to test things in a launch and it's like, you just don't have enough time. And how many of us are scared to put that kind of money behind something during a launch where if you did a little trickle here and there and you felt things out, you could see what worked and what didn't work with your audience ahead of time.
So the best time to test is when you're not launching. So you can really refine what it is. And again, all the people that did opt in, you can put them in a custom audience and retarget against them.
but we should always be building our list in general, behind the scenes.
And the last thought I'll leave depending on what stage you're at with your business. What I'll refocus each person on as well is that about 97% of your list, isn't going to buy anything from you, but they are going to buy somebody something.
So during that year of you building up that list and you're in between your launch, why can't you do an affiliate relationship with other businesses that are in line with your product and service, you would be amazed how many people will buy somebody else's thing that you collected.
So you're leaving, we'll do just shy of six figures this year in our business that is specifically affiliate income. So just think about that. These are people that did not buy our thing, but they were in our ecosystem in our world and we gave them other offers between our launch. And there's a few of you in here that have been through our bonus experiences through yeah.
That, you know, came into our world based on that affiliate relationship. So just keep in mind, there's hidden money there that as you're collecting a list, if you're just thinking, you know, me, me, me, I, I, you're missing a lot of other ancillary opportunity because the people that are buying from you again, somewhere around 97, 98% of them probably are never going to buy your thing, but they probably would buy somebody else's thing that you made them aware of.
Podcast: Play in new window | Download