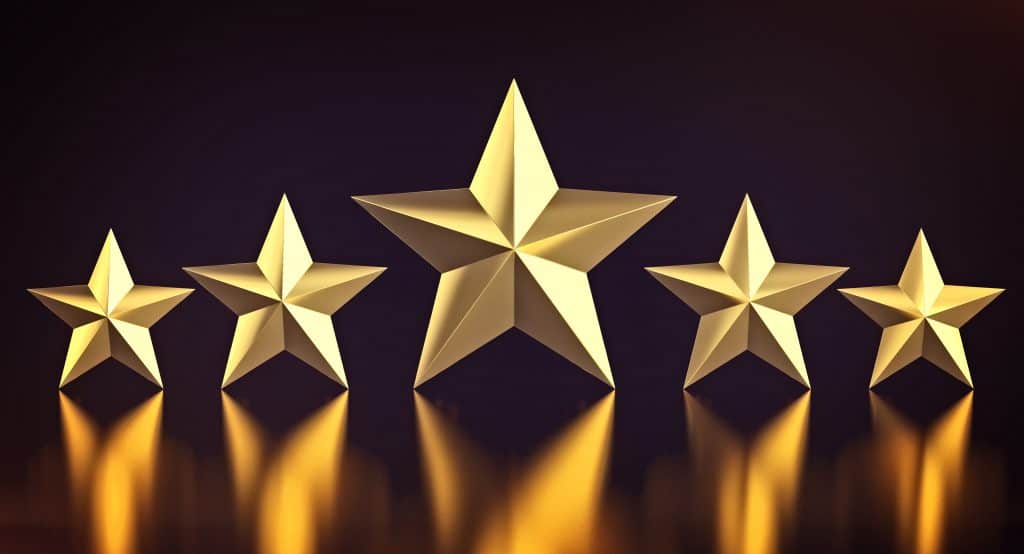 Do you really need a VIP level of your membership?
In this episode, we are discussing how to avoid leaving an opportunity and money on the table and how to subtly upsell your VIP membership without overwhelming or confusing your audience with your various offers.
Subscribe To The Show
3 Big Take Aways
Do you need a VIP level?
How to make VIP offers
How to avoid confusion making different offers
---
Resources
Clubhouse – is a social media audio-only app that hosts virtual rooms for live discussions, with opportunities for individuals to participate through speaking and listening.
Paul & Melissa's Inner Circle – The Inner Circle with Paul & Melissa Pruitt is an epic 12-month experience for online business owners, coaches, course creators, and membership site owners who aspire to create financial freedom and a lifestyle they want for themselves and their family and also create a positive impact in their community and the world.
Adaptive Membership – Adaptive Membership is an exclusive opportunity for online business owners, coaches, course creators, and membership site owners to play bigger and bolder in their business and explode their bank account with more clients!
Subscribe To The Podcast
And if you loved this episode, please share with a friend and leave us a
review!
Read Full Transcript
Gisele:  I was considering offering, the price will be 47 with a discount if you pay for the whole year. But I was considering after they committed to that, having an upsale to a monthly call where they can get more direct feedback, because I'm hoping that the group is going to grow with this launch to a way that it won't be as intimate, where lots of one-to-one feedback in the, in the weekly call. 
So is it okay to have a upsale to a VIP? Or is that distracting or what's best practices? 
Paul: Yeah. Good question. Has anybody here done an upgrade or a VIP or even experienced it and anything that they've ever, ever signed up for they can speak into? 
yeah, yeah. Jason jump in. 
Jason: Okay. the context of low ticket offer upsell, bump it, cetera, to get the other things. That's a course context as opposed to VIP membership, but yeah, generally all the time. Yeah. 
Paul: My rule of thumb is that you are a hundred percent of the time, get the answer no to an offer you never make.  So you potentially are leaving an opportunity and money on the table if this is something you're willing to do and you never make the offer. 
And what's good about it is this is a backend offer. So the people have to make the initial commitment. So they already said yes to one offer, but not everybody that says yes, once the limit themselves to a 47 or whatever dollar a month thing, they might be willing to invest more if they were given the opportunity to do so. 
What's interesting is you can do it that way, go through your launch, close it. Then a week later, go back to your list and re offer them the combined membership with VIP, because some people won't buy the 47 because they think it's not a good enough solution for them that they want something higher level. And they said no to your offer because they wanted the better thing 
So allow it to be a two-step process. Cause you'll get the people that'll naturally ascend and the right people will say yes, but then a week later after your launch, just bring the offer that you didn't even make as a new offer. Just say, you know, a lot of people have been reaching out and asking if I have something beyond the membership that has a little bit more exclusivity to it.
So I would have felt really guilty if I didn't make you aware of this, I'm holding 10 spots open. If it's something that you want, here's a link if you're more into it, but I'm only going to keep it open for him for the next 48 hours. The first 10 spots that are taken, because I can't, it's more exclusive. I only have so much time. can't, I can't make a good more than that. 
Gisele: How much pushback when I first was trying to brainstorm a VIP level, people tell me no, that's too confusing. Only give them two choices, the monthly or the annual. I kept thinking about what did they want more? And then one of the members of my memberships suggested that it'd be an upsale.
And so thank you for affirming that I should absolutely offer. 
Melissa: Absolutely, absolutely. 
Paul: So they're just, micro-commitments in different fashions. Like we'll go and buy a car. And then after we made the initial purchase, we'll be given offers on different upgrades, whether you like it or not, that's what will happen. You go buy a house, you buy the base house and then do you want the upgraded cabinets?
they showed you the upgraded cabinets, but they didn't walk through and say, well, that's $10,000 extra. We'll talk about that later on. You know, they're just, no, you walk through, you love the house. You want it. It's the location. The lot. The layout. You walk through, you're sitting down, you already made the commitment of buying the house. You're already writing a contract. Now you're getting to the extras. So this is the, we do this in the real world all the time. you want to supersize that? You know, we already made the commitment. You already made the purchase. Do you want an appetizer with that? 
Oh, would you like to finish this off with dessert? Like the VIP offers made all the time. Oh, you asked for Martine, would you like that to be a great goose martini? Oh sure. Okay. 
I guess we speak the same language. You know what I mean?  So some people, and this is what we always have to keep in mind.
There's a percentage of people that we attract in our world for no other reason outside of sometimes status, we'll buy your most expensive thing. Can't explain it. Just status. They have the money. They're able to answer that. 
Gisele: Is it a bad idea to put all three on the initial page? 
Paul:  I personally would do it as a stepping stone. mainly because you don't want to create confusion, I would just get the micro-commitment of them saying yes, they want to come in and work with you. And then from there, Hey, I'm glad that you're on board. Just wanted to make this offer to you. Some that come into our membership, they love what we're all about. There's a few people that come in that one a little bit more exclusive VIP experience.
So while you're on this page, I just want to give you an opportunity to upgrade. You can upgrade at a different point in time if you like, but I am giving an extra bonus below if you decide to make that, that option today. You know? So yeah, 
Gisele: I was also curious, has anyone launched anything on clubhouse? 
Paul: have several members that have, we have a lot of friends that are making a lot of money on clubhouse right now. And we have decided to protect our energy and time and time because we know we would rock it, but then we're like, no, we're already doing well in the spaces we have abundance. Like we're very happy. We're going to protect our time right now,
Gisele: I have people come into the membership from clubhouse. So I will do some rooms once I get the challenge pages together. But just curious if anyone in here has it been on yet? 
Melissa: I would a hundred percent do it if you, I mean, cause it's just, it's that connection piece. 
 If you're finding people, are there a hundred percent go for it.
Gisele:  Yeah. Found people for the membership. And I also put together a one 97 offer free training on clubhouse 
Paul: Yeah you could see it every once in a while that you do have a VIP level. It's not for everyone. And it's something that, for those that want to invest a little bit more in themselves and have a little bit more access then we've, re-pack out of it. And then what'll happen is you'll get a direct message from people saying, Hey, tell me about that VIP. 
Gisele: That's exactly how so those other two items is I mentioned this available until the DME. 
Paul: Yup. Yeah. So whether it's clubhouse or anything else, wherever the attention is, if your people were there, lean into it, ride the wave while it's there at the waves. Not there later on. It's okay though. There'll be somewhere else. So for us,  we've been spending a lot of time offline as much as possible. And we got on there for a week and we're like, Oh man, we could really get into this where you get sucked in. So we were like, we have to say no to some things. 
Gisele: Well, the key is make sure that you're spending your time speaking and not listening because that's where you lose track of your time. 
Melissa: I think Sharon had something to add too.
sharon: So I'm just curious how one, when you have this other level, this VIP level, that's in the future for me, how do you do those people are still engaging in the membership group and then they have, you're engaging more with them on another level or they've removed them from the main membership group to go in their own. 
Gisele: No, my concept is it would be a monthly call that the regular members get a weekly call.
The people that opt for the VIP are going to get this once a month call where they'll have direct access to bring their questions and concerns kind of in a space like this, because right now they're getting that. But of course it's going to be so crowded after this lot that we won't be able to pass the mic and go around the room anymore. Yeah.
Okay. Lovely. Thank you. 
Melissa: Awesome. 
Podcast: Play in new window | Download