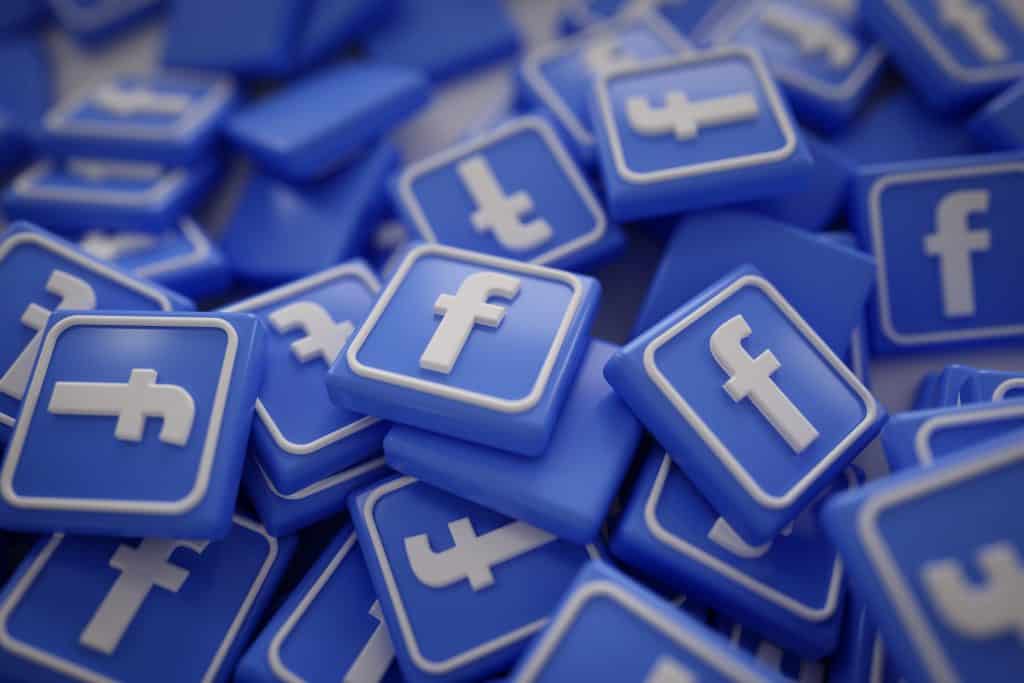 Facebook Pixel is a powerful tool to understand and strategically target your audience.
In this episode, we are discussing how Facebook Pixel works, how you can use it for different audiences and why you should be installing it on your Website right now, even if you are not using it yet.
Subscribe To The Show
3 Big Take Aways
How you can use Facebook Pixel to target your audience strategically
How you can create custom audiences
Why you need to install Facebook Pixel today, even if you're not using it
---
Paul & Melissa's Inner Circle – The Inner Circle with Paul & Melissa Pruitt is an epic 12-month experience for online business owners, coaches, course creators, and membership site owners who aspire to create financial freedom and a lifestyle they want for themselves and their family and also create a positive impact in their community and the world.
Adaptive Membership – Adaptive Membership is an exclusive opportunity for online business owners, coaches, course creators, and membership site owners to play bigger and bolder in their business and explode their bank account with more clients!
Subscribe To The Podcast
And if you loved this episode, please share with a friend and leave us a
review!
Read Full Transcript
Melissa: So Para has a question. So Para question, Facebook pixel, all right. Para let's have you hop on the mic. 
Para: So I know you had, I had missed this. You had done this before. And I, it was at the tail end of a meeting where you'd said that. And I was like, what the heck is he talking about? And then I know there was some sort of post, but I missed that too. And how I knew it meant something is when I went to go do an ad, I'm starting my pop-up launch this week.
Paul: It's the mini one for my RT camp members. And when I went to go put a, you know, an ad in it came up and says, you don't have a Facebook pixel set up. And I'm like, okay, now I've seen it three times. I don't know what this is. I've never done it. And I don't know what to do. And why I need it. 
Melissa: Great question. Great. Great question. 
Para: Sorry, but I'm just kind of like what I feel like I need a degree in Facebook right now. Like I feel 
Paul: anybody else feel that way?
And it probably would be a four year degree, full time. So has anybody in the group itself? I geek out on this, so I definitely will be able to help out, but does anybody have any input for Para.
And if not, you know I'm going to jump in. One of the thing that we have to look at is who here has a Facebook pixel on their website. Do you, who here is totally confused about Facebook pixels and what that is and what that means or anything.
Okay. So I don't have sticky notes today, so I'll have to use these dial at least fake dollar bills. Okay. So, so we'll have, we'll have fun with this. Okay. So this is at my own expense. I feel bad for anybody. That's going to join the call after I started doing this. Cause they're going to be like what the heck's going on.
Last time I was like, wait, so what I want you to think about is we go around the internet ourselves and we hit different websites. We go on even like Amazon or stuff like that. Like we. We don't realize invisibly. A lot of times we're getting tagged in a way. So, you know, so it's like, we go to Amazon, we started looking at something.
We don't realize that in that moment, information just got sent back from Amazon to Facebook that says, Hey, Paul was just looking at this item. And then what happens? And this has happened to some of us is over the next two or three days. You're on different websites. You're doing different things. And it's like, this item follows you around for the next two or three days to say, buy me, buy me, buy me.
Okay. So the powerful thing about Facebook pixel is that, and I just want you to think about it. It's kind of like it's like getting tagged. It's like you go to a website and you get something and like, you don't even know it, but you're walking around and it's like, you just got tagged in a way.
And Facebook knows this information about you, you just went to that website, you just watched that video, you just did something and they're keeping all these data points on us. Right. And then you go to another website. All right. I'm only doing that so far. Okay. Basically, we're getting, we're getting to, I normally use sticky notes.
So, so we're going to get that that's fake money. Bye. The way we're not boozy that way,
it was a prop for Facebook ads. So, but what I want you to think about though, is we are sending social signals out to Facebook and as advertisers, we can leverage that information. Like Facebook knows that somebody just did something on our website and they're willing to basically sell that back to us in the form of Facebook ads to get back to that person that just did the thing.
So some, I just went to my sales page. And because they went to my sales page. Facebook knows that because information just got transferred and that's the, the code, it's a snippet of code that Facebook has that gets passed back and forth between your website and Facebook. So think of it as like an invisible image
Para: like the cookies kind of thing.
Paul: Yeah. So that's basically what it is, but a lot of people don't even know what a cookie is. So it's something like if you think back in the day, when we all got online originally, we had these little things that were called counters that were on websites way back in the day. And you knew there was 563 people that visited this website, you know, remember that back in the day.
And like, that was really important. And like, that was really cool. It was like the early stage of vanity metrics, right. That so many people visit our website. Now, why do we have those counters on there? Those counters are actually by companies. And what they did is when that counter that information, that image was actually over here on somebody else's server.
And when that image got pushed on, while you were looking at that website, that company knew, oh, that's Para here's her IP address. This is the browser she's using. This is what's going on because they had to serve that image. It had to go to you versus someone else's browser. So there's information being passed, but we saw that counter.
So we can kind of get the idea like that was served from somewhere else that came onto that website. Well, a pixel is a invisible one pixel by one pixel image in a way is the best way to visualize it. They, you just never physically see, but because that did go from Facebook server onto your webpage and I'm the end user and I'm on your web page and I'm seeing your webpage.
I just don't realize that, that image just got triggered in a way. Right? So what happens now? Facebook knows who I am because on my phone and I'm doing this with, they also know the IP address of this phone and my email and my phone number, because I gave them access to all that information. The moment that I downloaded the app, you know, as an example.
So, or because I logged into Facebook from my desktop, they know my IP address. They know who I am, but now I'm on your website and I went to your sales page and I was like, you know what? This is really cool, but I'm in line at the grocery store right now. I can't buy this thing right this second. So I'm going to close my browser out.
Cause I got to pay my bill at the grocery store. So I saw your ad or I went to your website now, how do I get that person back? Well, because I had the Facebook pixel on there and it fired off. When you looked at the page, now I can purposely serve an ad. So somebody like you, that just went to my page today. 
Or I could make a decision. I want to serve this other ad to somebody that went to my page seven days ago. Or I can serve a whole different ad. 30 days ago, I have up to 180 days. I can re target you with any message that I want to get you to come back and to do something. You can see how powerful that is. By you taking a certain action, like for instance, on my website, I can control your newsfeed for the next 180 days.
Not just with one ad. I can purposely drip things on you over the next six months. I can own your mind so that you think of me when you do finally buy, can you see how like potentially how powerful. Yeah, so 
Para: I like it. 
Paul: Okay. So this is just a side note, just for you specifically being in dream 100, you have access to Adaptive Ads Course.
So just go through the whole course and I'll teach you that. Yeah. Adaptive. So just hit us up after the call just to make sure that, that you get it. Cause that's the Facebook ads course that we sell. Okay. And you have access to that. So for, for everybody, what I want you to think of though, is that when somebody goes and watches a video or they interact with your Instagram account or they interact with your business page, that's Facebook's property, you're on Facebook's property itself and you just interacted one way or the other, you actually have a year.
Yeah. 365 Days where you can retarget that person from the moment they did something. So that's like the internal pixel on their end. Like, that's something like, oh, you just watched the video for at least three seconds. On Para's page. So you could purposely put a video out that would only be of interest to people that would be a potential buyer of yours and any other person that I ran across, it would be like, this has nothing to do with me.
I don't care. I don't want this. I'm going to move on with life. And then the people that actually watch that video for certain amount of time, they can pick three seconds. You can pick like 15 seconds, you can pick 25% of the video. You can pick 50% or 75 or the whole video you can determine, and you can create an audience out of those people in Facebook ads.
And then you can give them an ad if they consume so much of that video, as an example, or they went to your business, Facebook page, or your business, Instagram account in the last X amount of days, you have up to a year when it's on Facebook, you have up to a year, you can retarget those people. 
Para: So the 180 days, it's for the pixel? 
Paul: It's for people that actually interact with that pixel off of Facebook, 
Para: off of Facebook. 
Paul: So like they went to your, and again, just keep in mind. It's just like this little it's like you getting tagged, like I just did a minute ago, like, boom, you didn't even realize it. And you were on that blog post you're on that website.
You're on that web page. And because you have that code on there now, if you don't know how to install that code, if you have a WordPress site, there is the just go into your plugin section and there is the Facebook pixel plugin. And it'll tell you exactly what to do. It's Facebook's plugin, you know, they'll tell you exactly.
And you just have to put in a number. If you have a Wix site or you have a square space, whatever, all you have to do is go into Google and type in Facebook pixel and the company you host with. And they will most likely have an FAQ for you. That'll tell you exactly for that service, how to install the code.
And they normally will give you a little tutorial. So I know Wix has, I know Squarespace has it. I know Kartra has one. ClickFunnels has one Kajabi has one, depending on like what platform service you're on. Now, if it's still missing in your, in your admin, if there's a place that says header code or where you're supposed to place Google analytics, that's where you would put the code in for your website.
Cause it's all sticking it in that snippet of code. You don't need to be a programmer. You don't need to get all advance. Now on the other end, you need to know where to find it. And that might be a secondary question for any of you, if you have that. Because. It's inside of Facebook ads manager and a very specific spot.
And it changes. It just changed. Like how did you get to it just changed within like the last 30 to 60 days. So what we've been telling people over the last several years, it was somewhere else. And now it's in the new spot 
So the, the last thing I'll leave for any of you have any of you have not gotten to that point and you want to know where to find it type in Facebook blueprint. That is Facebook's own free training platform that will teach you everything about Facebook, Facebook pages. From pages to ads, to pixels, to everything else. It's a hundred percent free. 
Now, they don't give you the strategy. They don't give you the tactics. They do. They give you the raw and here's where you get your pixel. Here's how you install it. Like, they'll tell you the role, but it's, there's a ton of free content right there for all of us any day of the week.
And it's provided by Facebook. So you understand how to learn, how to use each of the things properly.
Para: Okay. 
Paul: Does that help out a little bit? 
Para: Yeah, a little bit. I'm definitely going to do the Adaptive Ads Course. Yeah, of course thing. Cause I'm sure I'm just going to be like, wait, I need more than that. 
Paul: Monday through Friday, outside of this call, which you know, for the memberships mastermind, but you can follow with us five days a week on the office hours calls and we can help you and actually screen share and walk you through that.
Para: Okay. That'd be great. Cause it's time I'm overwhelmed. 
Paul: Yeah, we definitely cause I'm telling you for all of us, just get that. Even if you're not ready for ads today, I'm telling you get that pixel information on your website because at least when you are ready for ads and you are ready to retarget people, you have that data.
It's just that if you wake up today and you want to do a Facebook ad and then you install today, the Facebook pixel, you don't have any information of everybody that visited your site up until the moment you installed that today. Does that make sense for everybody? 
Para: Yeah, that's okay. And I've been running a little mini ads, $5 a day and it bumps me up really great. Like I went. Like 50 views to a thousand in one day for $5, which is awesome that I have no pixels, no Ana like none of that. So, well, 
Paul: the good thing is it's a video of you, so you'll be able to send that to one Facebook. You'll still be able to retarget those videos. 
Para: Well, that's good. Yeah. Okay. Okay. Well, it kind of helps.
 But I know it's coming. I know there's more help. So it makes me feel better. 
Paul: So just, just do me a favor, just follow up with those next questions in the group, just go ahead and ask the followup questions after we get off the call, we'll we'll help you out there.
Podcast: Play in new window | Download