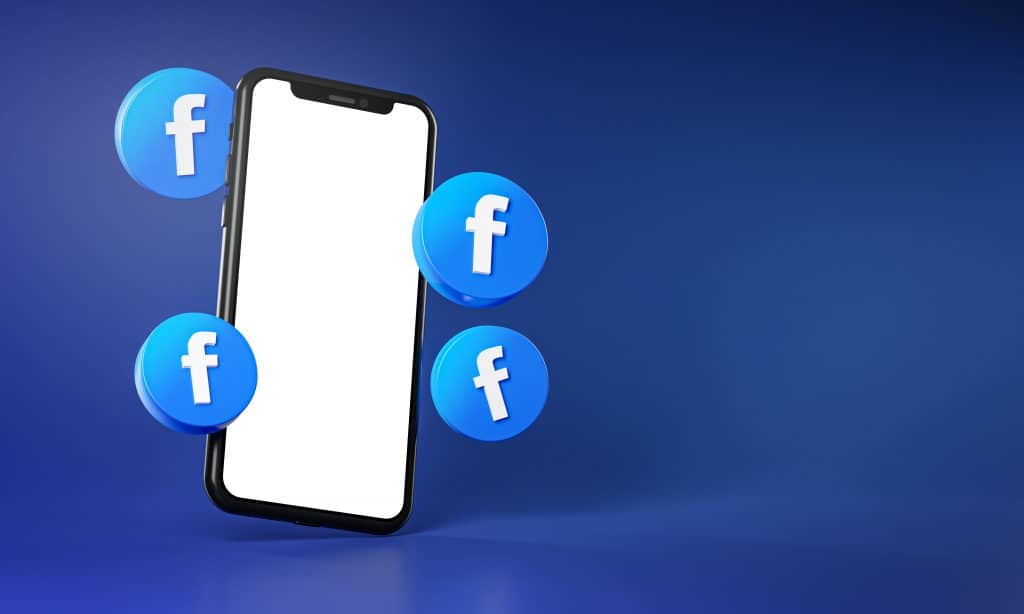 Free Facebook groups can be very time-consuming and drain your energy.
It takes a delicate balance of engaging with your audience and staying connected while avoiding going down rabbit holes and over-delivering.
In this episode, we are discussing how to manage your time to give your audience a taste without giving them everything for free, how to avoid grooming freebie seekers, and how to create tension and desire for your paid offers naturally.
Subscribe To The Show
3 Big Take Aways
How to avoid sabotaging yourself by grooming freebie seekers
How to lead members naturally to take the next step and join your paid programs
How to create a stronger community with less work
---
Paul & Melissa's Inner Circle – The Inner Circle with Paul & Melissa Pruitt is an epic 12-month experience for online business owners, coaches, course creators, and membership site owners who aspire to create financial freedom and a lifestyle they want for themselves and their family and also create a positive impact in their community and the world.
Adaptive Membership – Adaptive Membership is an exclusive opportunity for online business owners, coaches, course creators, and membership site owners to play bigger and bolder in their business and explode their bank account with more clients!
Subscribe To The Podcast
And if you loved this episode, please share with a friend and leave us a
review!
Read Full Transcript
Michelle: I just started a Facebook group and it's going really well, but I feel like I'm in there all the time and I'm like, I feel like I'm working for my Facebook group as much as I'm working for my membership sometimes. And you know, they're not paying me. And then I'm wondering, I'm like, how much is too much to give to this Facebook group? And like, how do I get a pay off for all the time that I'm spending in there? 
That is a great question. 
Paul: So who here wants to help out with that? 
Okay, Heather. 
Heather: I agree 100% that it's a whole other, it's like Facebook can take over your time. What you can do of course is schedule it out. You can post things in there and pre like have things ready to go and they can schedule it in.
It can just go, but staying connected. Of course, you know, like Paul had actually mentioned this to me before because you can get caught down that rabbit hole so fast and I still try not to. And I remember what he said. It's like stayed in the back of my head every time I do it. Now it's like little voice of his, but 15 minutes in the morning and 15 minutes at night..
And you're staying connected, you're staying, involved, current, but you know, you're not getting sucked in, which is so easy to do because I still, I struggle with that. And you feel like you have to, because it's how you grow your audience and how you grow new potential members.
So you really do have to give it attention. But I just, I like what he said and I'm just resaying it and he probably was gonna say it anyways, but I say, that's a great idea. Stick with your 15 minutes in the morning and 15 minutes and night, put a little timer on your phone and then be like, okay, I got to get out unless, you know, it's like you're answering, you know, a potential customer or something, but get out while you can.
And then, yeah. So that's my advise. 
Michelle: That's great advice. 
Melissa: Oh, well, Wayne has Wayne has his hand up. 
Wayne: So do what Paul and Melissa are doing now ask a question and get the other members to give all the answers for you. So that way you're doing a lot less work.
Michelle: That's great advice as well. 
Paul: It also makes us stronger community. Good. 
Do you have any input? Cause we we've been through cycles of this. 
Melissa: Yeah. It's a delicate balance of wanting to engage and wanting to answer their questions, but definitely managing your time.
So the, the 15 units in the morning, 15 minutes in the afternoon, 15 minutes in the evening is something that we do just so that we can answer those questions. 
The other thing too, is that, you know, with that free group, you can give a lot of value by answering questions, but you don't necessarily have to give them the whole enchilada, right. You want to give them the opportunity to kind of open up their eyes as to what possibilities, but if they truly want to make some bigger changes, the next step for them is to come to your masterclass or just whatever that next step is like, whether it's that lead magnet, that masterclass, that webinar so that they can come just a step closer into your world, where they're going to be investing more of their time, more of their financial resources with you.
And then that can eventually lead to that client too. So it's just a matter of, you still can serve them in that group. You can have the group communicate as well, too, and then have that community element to it. 
But then also it's all about leading them to that next step, which is, is working with you because otherwise, if you give them everything in that free group, there's no reason for them to come to you for that, what you have to offer on that paid side.
Michelle: Thank you. 
Paul: So I think we all have to be very careful that we get in this bubble and we think like oh, they have to first come through free in order for them to identify as a buyer before they will then ascend into anything that we offer.
And then the interesting thing is in the real world, Even when you go to a non-profit event, they are asking you to buy something during that event, when you go to a religious organization, they have their have their handout at some point to say, you need to give us money. 
You know, like I don't care what it is in the world we're in.
And there's just something that has a hook of free in it. And a lot of us forget this when we're in the online space and we allow the free thing to really beat us up. Like we have to be there and give, give, give, like are in burnout. We had three groups that collectively had just shy of 50,000 people in them that we managed.
And we got to the point several years ago, we looked at each other, like this is BS. Like we are burning out, keeping up to make people happy with us that will never buy anything from us. Like we are working for them is what it turned into. Right. So we had to be very, very careful, but we get in this bubble and we think like, oh, this is the formula.
This is what you're supposed to do. But in the real world, like how long would a restaurant be open if indefinitely they said, Hey, come in, eat our food for free and we hope we have a 3% conversion people that come in that they're going to pay their bill at the end of the meal that they liked it or not.
Right. Like every business would be out of business. Right. But we get in this world and we assume this. What all of us, three members, whenever you're doing a freebie, a lead magnet, a, you know, we're doing a zoom call right now. Right? Like you always have to come back and remember why.
What is the purpose of, this is the purpose for me to have 50,000 people in here that are being groomed to get free from me. And definitely while I feel internally conflicted, because I have this smaller group of people that have paid me to get this type of information and expertise from me. So it's like we had to be very, very careful that we don't groom our people to expect free from us because all of our people that we're giving free, free, free to, they are spending money somewhere.
And sometimes in the same niche that we're in, they expect, oh, they can get the free handout from us. And, but they're going to give that money to somebody else because that other person positioned themselves to be like, Hey, if you want that you got to invest, you know, so we got to be careful. Don't forget the purpose of what you're doing.
You're positioning yourself. You're pre indoctrinating people, you're seeding and making people aware what your offers are while we're on this call. How many times have I indirectly mentioned that we do private coaching, that we have dream 100, that we have other opportunities that are paid. Okay. Am I hard selling anybody zero?
Does this zoom call, is it a very effective method of making people aware what our core offer is and that they had the ability to go deeper with us in a different space? Yes. 
I'm talking about it. Do I feel awkward about it? No. Is there a ton of value in this experience? Yes. You know what I mean? So I just want to understand, you can still give free, what I want you to understand, this is important for all of us.
The free will naturally create tension and desire for your paid thing, tension and desire. The tension is we do this call for an hour. We can only go through so many calls. I just got off a three hours with our with our dream 100 members, just a couple of minutes ago. Like we literally just went from one call to the next.
Now we promise two hours. Melissa knows me. She buffers the extra hour. There was like seven people in the call. So they all got that level of information from us over the last several hours. Okay. They paid, they invested. Right? So this still allows us to serve at a high level, but we can only handle maybe like five to six questions in an hour.
We only have so much, like it creates tension, you know, natural desire. So give people the free sample. So they have a taste, but they also desire to pay for the meal. Don't give people the whole meal and they have nothing that they want to invest in because they got it for you for free.
They're not hungry anymore. So just it's a dance just to make sure. And I'll just say just for you guys, like we've done that. We watch people, we have good friends that do incredibly well with huge Facebook groups. They normally indoctrinate and find really great people that are natural leaders in the group that loved them that are not trying to sell anything.
And they normally raise them to moderate status. And it's like the highest level, like your biggest fans could be like, oh, I love it. And they're there and they got your back and they're answering all the questions and booting out all the people that you could free up a lot of your time and energy resource by raising, allowing we could very easily do these calls and make it the Paul Melissa show.
But that's not the purpose of this call. Right? We're creating community. Everybody has knowledge and expertise here to help and give, and it brings the value of the experience up. So just, you probably had people there that would love to have that opportunity that would take weight off of you, but allow, when you do show up, you show up in a bigger way and you can lead people into naturally desiring more from you.
Just don't forget that you want them to desire.
That's so well explained. Thank you very much. 
Podcast: Play in new window | Download