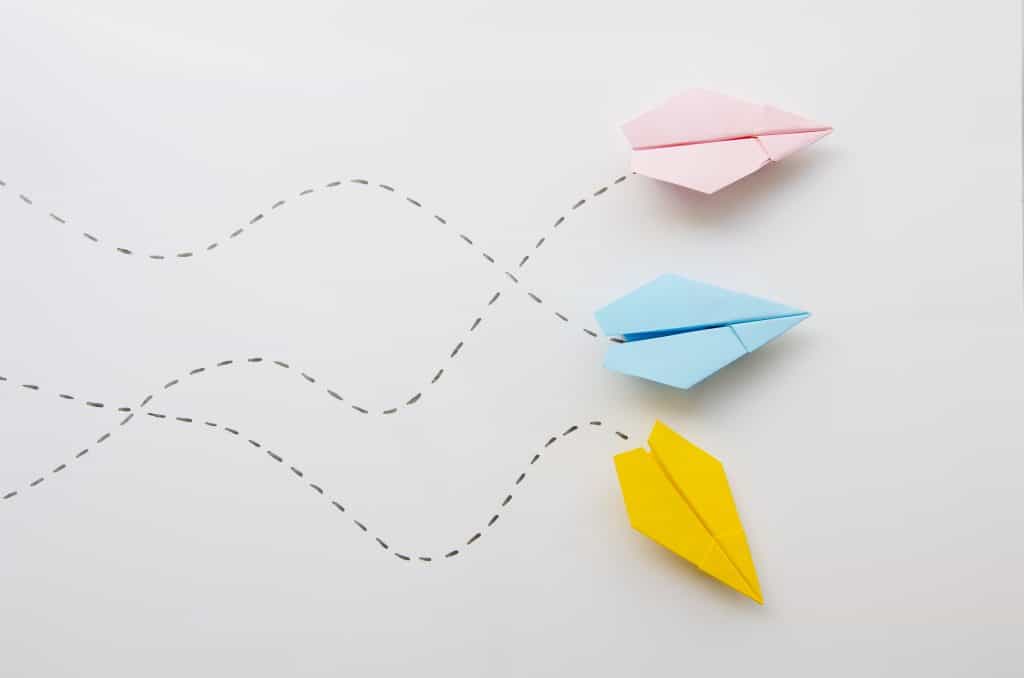 When you are offering multiple memberships to different target audiences simultaneously, your messaging can easily get mixed up and confuse people.
In this episode, we are discussing how to create separate messaging for your offers while maintaining your core values.
Subscribe To The Show
3 Big Take Aways
Using different platforms to attract different people
How to create messaging that speaks to multiple audiences
The importance of maintaining your core values through different memberships
---
Social Prompts (formally Instaposts): Create content that makes sales! Spend less time wondering what content to create and more time talking with your audience about your offers.

Paul & Melissa's Inner Circle – The Inner Circle with Paul & Melissa Pruitt is an epic 12-month experience for online business owners, coaches, course creators, and membership site owners who aspire to create financial freedom and a lifestyle they want for themselves and their family and also create a positive impact in their community and the world.
Adaptive Membership – Adaptive Membership is an exclusive opportunity for online business owners, coaches, course creators, and membership site owners to play bigger and bolder in their business and explode their bank account with more clients!
Subscribe To The Podcast
And if you loved this episode, please share with a friend and leave us a
review!
Read Full Transcript
Melissa: let's go move on to Anna and Anna is this your first time here too? Anna: It is. I just want to thank you guys for hosting this and doing this and kind of meeting everybody through the weeks and months. Yeah. . My husband and I worked together too, so I completely understand. So real quick. So my husband and I, we both have medical backgrounds. We have an independent pharmacy. It's a compounding pharmacy. But my kind of passion is the next generation and helping them with mindset and personal growth and honestly, a lot of business concepts that just relate to life in general. I'm very passionate about that. And I've seen how much it's impacted and had a positive effect on my kids. And I just feel for this generation right now. I mean, they're just going through some even before COVID, I mean, just bombarded with information and noise and what people think that they should be doing and whatnot. So I came into this, wanting to do a membership for youth, I'm a big picture thinker. My husband's a detailed then. I mean, we could do this for the pharmacy and he's been doing a lot of one on one consultations because we're both kind of Western medicine, but we're very integrative as well. a lot of people just have questions with their health or they're just, you know, they have one physician for one thing, one for another they're thinking maybe they should take a supplement. Maybe I should, do something different. And he's been doing a lot of consultations of just taking a holistic view of their health and what they're doing and what's going on. So my question is with those two different areas that I want to launch, good thing is or bad. I'm a social media like newbie. Okay. Like don't do Facebook, don't do Instagram. So I guess that's maybe a good thing cause it's a clean slate, but I'm a little torn as to how I start posting content versus not a problem at all. It's just, I don't want to mix the messages. So if you mean I'm going to be appealing to parents, most likely for the youth. But we want to put out a lot of health content, but I also want to put out a lot of things for, for youth and young adults. So I guess my question is how do I start putting out content and getting that ball rolling without mixing the messages of what we do? Melissa: Really great question. So if anyone has any feedback? Diana: yeah. Hi guys. Hi. I'm not sure how entirely helpful this will be Anna, but I'm kind of in the same situation where I have two sort of small businesses. One is up and running and they're a little bit different from each other. And one is actually somewhat in the line of what you do. It's for health and wellness. So for chronic pain. So I actually keep them separate. Cause I really, really struggled with that at the beginning. How do I run the two? And they're quite different. So I do have separate websites for both. I do them all. Like I am the one man show trying to do it all. I was the best solution, but it's working for now. Yeah. And so that way there is that distinct difference between the two and I, one of them is really just kind of running on its own. I may populate it with content periodically. The other one, I am cranking out the content and it's just kind of nice to keep them separate. I don't know if that's going to be your best way forward, but it is a clear cut . Route. Anna: So on social media as well, do you just have separate..? I do. Diana: I have a page for each. I have a group for the one that I'm trying to grow. I might get rid of the group because right now it's just friends and family, which is not serving me as well. But it is a time sucker, but at least it's a chance to get you out there and eyeballs on your program. Cause that I'm finding the most difficult part of the, yeah. Anna: Thank you. I appreciate that. Diana: No problem. Paul: I think Dawn has her hand raised Dawn. Dawn: Hey, Hi, it's my first time here. I just walked in the door, so I'm just kind of standing in my kitchen. So I, I made this comment in the comments just to Anna. So I'm an herbalist and I could use human or like a virtual physician's desk reference. Yeah. Because like, for example, I currently have clients who are on 10 medications and yeah, I am very conservative and cautious as an herbalist anyhow, but when they're taking 10 medications, including things in the opioid family, I'm like, can I even offer them lemon balm type of thing, which is, you know, it's a mid and it's generally, it's generally fine, but there are contraindications because of thyroid types of issues. So like just saying, I fully support some sort of like pharmacy expert type of membership for people who don't have the pharmacy degree or are prescribing medications, Anna: just a lot of information swirling everywhere, you know, and just someone to help clear through the noise of it. And, it's a passion. Yeah. He love it. Dawn: Somebody authoritative and yeah. Cause I spent hours, hours literally coming through after a client, making sure I'm not going to have any interactions. And I'm probably the most geeky, overly careful herbalist adverse. So, you know, not, but having that option and covering your butt. Anna: It's good. Yeah. Dawn: But having that option and covering your butt is a good thing. Anna: Yeah, I'll be happy to talk to you. Dawn: So anyhow, I'm just offering encouragement. Anna: Thank you. I appreciate that. Thank you. Melissa: And welcome Dawn Dawn: It is my first time too. So welcome. There's a lot of newbies here. Melissa: Right? Paul: I see, Doreen has her hand up. Doreen: Anna, I'm wondering per your businesses you know, we always talk about what to amplify and what the messaging is and that sort of thing. And that I kind of look at as the marketing, before that there is the branding that you really want to think through. And one way you can, that is, you said you have two very different businesses, right? Take the time to walk through what each of those businesses are. And if you think about building like a template, like, you know so Lincoln Memorial and all those steps, right? And then it comes up to pillars and it comes up to the roof that houses, each of those, you're gonna, you're gonna have two very different businesses, right? And they each have their own routes. However, you will likely find some overlap. And I find that it is very helpful to start with your values, your beliefs, the foundational elements of what your business is, right? And that, that doesn't change, but steps two might change. And that is for this business. My customer's values are this. And then for this other business, these are what my customer's values are. And you look from, what's shared between those two and the pillars that you build on top of those are they can be revenue streams. They can be you know, what your message focuses are you can look at what those pillars are in a variety of ways, but you want to make sure like Paul and Melissa always say begin with the end in mind. Right? So that, that roof line needs to hold whatever that mission. However, you're trying to change the world in that business is health. So if you take the time to work through that and you know, I just tried to give you a visual to be able to, and it's really fun to be able to do, you know, because you start realizing, wait, I only, I only have three pillars, no, wait, I have five, but do I want five? Anna: Okay. Doreen: And you can even look at each of those pillars to say, you know, how, how much do I want this pillar to be in this business, in this space? Yeah. So all the things that is is branding associated and you're going to find language and . All sorts of things goodness in there Anna: that makes a lot of sense. I like that. Thank you. Yeah. That's so cool. Melissa: And then see a doctor Kyrin Kyrin: I would make them off to Doreen and she just said what I'm thinking. So Melissa: awesome. Awesome. Do you have any feedback? Paul: Sure. So there's a couple of different things that I would recommend is it's a decision that both of you can make ahead of time, especially when you're looking at social media. And I'm saying this from the standpoint of a husband and wife scenario. Melissa and I purposely over the years have found it easier and individual channels for individual things. And then we do come, like for instance, here in our core offer, we come together. But I'm Melissa. Like we been very purposes for an intentional that Melissa has a platform. She has "Instaposts" (now "Social Prompts"). She has a lead magnet. She goes out and speaks on organic traffic and creating conversations, everything that brings people in now on my end, it's, you know, paid traffic and it's, you know, different, different business strategies and things. Now our core offer all roads lead to that. So that is the, the roof that Doreen was talking about. Like everything comes in, what happens is that are different directions. That common connection point as Doreen was mentioning, like people still have those common elements. So whether they meet Melissa first or meet me when they come down that lane, they're gonna, they're going to come into us specifically. Now when it comes to families, like as far as having a product or service, that's technically going to be served to children, but it's something the parents don't want to. It holds the decision making process and the financial side. Through my own, entire life in teaching marketing, we always look at that as the cereal aisle is that it has to have the goodness of the parent to say, yes, I'm willing to buy this because I see the nutritional value. But then it has to have the visual appeal and the, the fun element and the youthfulness to it for the child to be like, Oh, that doesn't look like spinach. That looks like candy. I want that. And there's a prize at the bottom of it. And I really want to, I can care less about the cereal. I want the prize. So you have two different things that you're hitting when you're dealing with the kids, because you want it to be appealing. So they're like, mommy, cause that's where it is all about mommy, mommy, I want to buy this. I want that. I want that. So whether it's a video or, you know, anything shared, you want the kid to be there going, "you got to buy that for me." Yeah. I know. But you need enough goodness in there for the parent to be the logical mind to be like, okay, little Johnny, I'll get that for you. Even though it looks like the shiny object type thing, because it has this hidden inside of it. But you guys have made a decision if you're, if you're both going out together or you both can pick one of these two things as your public persona, Anna: probably that way then. Yeah. Paul: Yeah. Yeah. Melissa: For us, it's easier for people to understand our messaging. Cause we were at one point where we were talking the same thing and it just people, it was just hard for people to connect, but yeah, so it's just, it's just easier. But then your core values, everything, it leads to that one, you know, one core. So it all, all roads lead to that one core, but it's just, it's easier to connect and make relationships with people that way. Anna: So, we want to keep this separate from the pharmacy business. This is a separate LLC. So that in case we ever sell the pharmacy that, so that LLC then I guess on Instagram or wherever we're posting, I mean, will we, I don't know how we would have those two separate tracks. Like if I'm posting an Instagram under that business name or Facebook, you know, how would we keep those two separate tracks or do we just create a different one. Paul: Melissa spends all day on Instagram, I spend all day on Facebook. It's a different channel. So people information differently. Think of it more like a TV station. Like we all tune into different channels or receiving information differently. That doesn't mean you can't bring them to a common offer, common decision point. Anna: Gotcha. Paul: Cause they're, they're locked on you and your you're going to attract different people based on your, your tonality, your attitudes, your personality, how you are, and then other people are going to attract to the other, like, you guys know it, some of you like Dave Hollis and some of you like Rachel Hollis, you know, Melissa listens to both of them and they have a very different say and you got on air. Right, right. But you might, you might have decided to continue forward with Dave and not Rachel at this point. Cause you're like, Oh, I like him more or the reverse. You know what I mean? So even though they're in the same plane in space at one time when they divided off, you were like, okay, I'm here versus here. Anna: All right. Yeah. Thank you very much. Thanks. Melissa: Oh yeah. Go ahead Doreen. Doreen: Just have a tie back to what I think you were originally asking. And that is in regards to communication about both of these businesses and the messages that you're sharing. If have you thought about the like mapping out bi-week per each of these businesses? Paul: What is the theme that week and what is the two or three points I want to make sure are deliberate on that theme and then you, and let's pretend you've split, these two businesses as to who's leading them, right. that calendar. And the other, you know, takes the other calendar and there's consistency, like Melissa thing, you know, the, the values are still there. the values are represented, but the content and the theme feels cohesive and not fragmented. And I would recommend getting that on onto paper and in front of you because when it's here, it makes me cry. Granted Anna: it's true. When you get it on paper, you really think through it. Yeah. Yeah. I appreciate it. Doreen: And it doesn't take long. It can be a sticky note session of 20 minutes. So.. Anna: Thank you. Thanks. Thanks to everyone. Love it. Awesome.
Podcast: Play in new window | Download