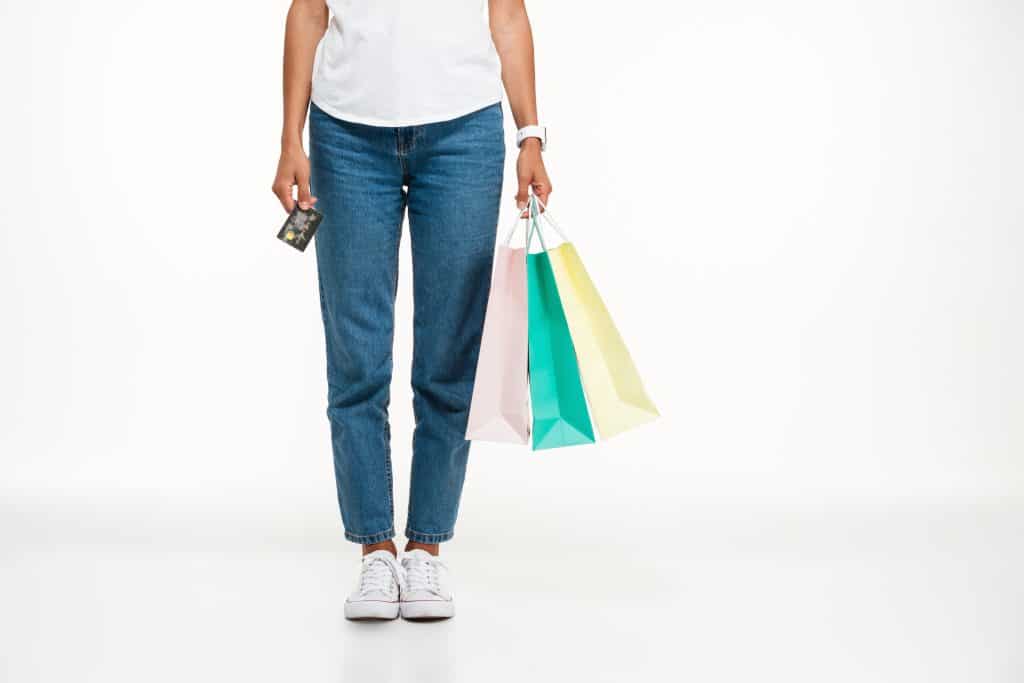 When building an audience, bigger is not always better.
In this episode, we are discussing how to attract the right clients by positioning your service in a way that will target buyers instead of freebie seekers.
Creating a membership with quality clients from the start can help you to reach your income goals faster and avoid a possible burnout in the long run.
Subscribe To The Show
3 Big Take Aways
How to attract a quality audience that fits your goals
Why bigger is not always better
How to target buyers instead of freebie seekers
---
Resources
Paul & Melissa's Inner Circle – The Inner Circle with Paul & Melissa Pruitt is an epic 12-month experience for online business owners, coaches, course creators, and membership site owners who aspire to create financial freedom and a lifestyle they want for themselves and their family and also create a positive impact in their community and the world.
Adaptive Membership – Adaptive Membership is an exclusive opportunity for online business owners, coaches, course creators, and membership site owners to play bigger and bolder in their business and explode their bank account with more clients!
Subscribe To The Podcast
And if you loved this episode, please share with a friend and leave us a
review!
Read Full Transcript
Melissa: So we have from Alison question: "What are your recommendations for the best ways to do audience building? I'm not used to having a international potential audience. Okay. So Alison, you want to hop on the mic and share with us a little bit about this? 
Alison: well, yeah. Thank you guys for doing this. a photographer. I think that's how I originally know you guys. and so my business has always been as photography kind of has to be super local and I'm pretty good at local marketing, but, obviously with the membership local doesn't matter. So I am trying to figure out how to market and basically build my audience,build my list, all of that, with this like totally new, you know, playing field that like has no limits.
So it's, it's a little intimidating and I already have, invitations to be on a couple of podcasts, which I'm pretty excited about.And I figured that's a good way to do that. I wasn't so excited about getting on other people's blogs because then it just takes time to like write the whole blog post and compile, like, it just, it's more, I feel like time intensive and I don't know who really reads blogs that much anymore these days.
So I was just curious, like,what am I missing? What are the other like good audience building techniques that I can send people to my free Facebook group, via, I'd love to get your thoughts on that. 
Paul: I've a very different take on marketing, a lot of different ways. So I might go against the status quo on some things that they get from me.
you always begin with the end in mind. So how many members do you want in your membership? And what's the price point?
Alison: I want unlimited members right no. I want, my goal is to make this a six figure thing and I see no reason why that can't happen.So the end goal yeah.
Is a six figure thing, which my monthly price is probably going to be maybe $20, maybe $25. So I do need a lot of members. I need a bigger audience than I have right now. 
Paul: Okay. So let's just say it's 25. that means for every four members that you have,that's, that's a hundred dollars. So that means that if you had 400 members in a year, you'd have, I guess 120,000 if my math is anywhere near if anybody wants to correct me on that, or you could have a different type of membership that was $97 a month and attract a hundred members, one fourth of the amount of people that would also bring you to that 120 as well. 
So it's, the pricing just means that as you get lower in price, you just have to have more volume in order to get to that. Now it also means you're gonna attract a different type of person. So you just, you need to look at it that as you increase the price, you're normally going to have people that are going to value your PR,just like your photography, like isn't it ironic that when your price is really low, you attract people that are tire kickers that want to even take your pricing even lower because they don't value what you're doing and you know, for them.
And the irony is as you raise your price, people, you attract a different group of people that, that are appealing to the different qualities of what you're doing.So you always want to begin at the end. Now, of course, we all say we want unlimited right now. I will tell you running a real estate company where I made over $8 million a year in income.
I hated life. I was stressed out. It was seven days a week, 24 hours a day. And you think it's the dream life.Cause you hear the number, you know, and then what you don't realize is you have 20 something employees you're responsible for it. You have 8 copy machines, you have, you know, 60 computers that are breaking down all the time.
You know what I mean? It's like, so the dream is always unlimited, unlimited, bigger, bigger, bigger.And, and at the end of the day, it's something I say to Melissa, you know, quite often it was like, how much is enough? Like at the end of the day, what's the type of life and lifestyle that you want. What's the income that you really need for that.
So let's say the six figure and right, well,when you're doing this and you need like the 400 members, then you definitely have to look at volume, you know, cause you are, you're in a scale mode. Like you need hundreds of people, which means when you're doing scale mode, you're pushing people a little further  you know, away from you because the higher, the price point you're going to get,people are going to come closer to you in a way proximity and you need a lot less of those people.
Okay. So depending on the price point that each of you are having, if you're doing a $10 a month thing, like, people can't have access to 24 hours a day,seven days a week. Like it's just for $10. It's doesn't equal. It doesn't balance out. Right?
So we have to look at it and just be careful because the type of bait that you put out will attract a very different person, okay. The type of webinars or summits or podcasts you do go on, will attract a very, very different person.So you want to be, even though it sounds good and it's great, and the vanity metrics are great.
And a photographer niche. When we were in that space, we had over 30,000 people on email list, but you know what? Those people were not all the same quality. Those people came from summits, which were freebie offers. They came from different types of lead magnets.They were not all buyers. Now from the vanity standpoint, Oh, beat the chest.
We got 30,000 people on an email list, but that just means you're paying a higher bill every month to the email service provider. You know, because your email list is that big, even though people aren't opening it or they're not, you know, so it's interesting as each of us need to take the time and say,okay, while the industry says bigger, bigger, bigger, more, and more and more, right?
The irony is we thrown out all of our social cues as far as how we deal with people in real life. Like how we meet people in the real world. And we were just talking about this one of our members in "Inner Circle" earlier is like when I lost everything with my,my real estate business and had to reinvent myself, instead of trying to make everybody my client, I started volunteering and photographing inside of events that were a hundred, 500, a thousand dollars a plate to get into the room.
That way I instantly was in a room of people that were higher caliber and were willing to invest that they were willing to invest a thousand dollars to be in a room.They were definitely willing to spend thousands of dollars for professional photography services.  I didn't put myself at the free buffet at the happy hour next door at the restaurant because there's probably even more people, technically they're looking for a free meal.
Does that make sense? So for each of us, depending on what you're going after the market,you're going after they might have already made a purchase, they might've already raised their hand in a buying social signal way that they are a higher caliber person that they're willing to invest in themselves.
You know, and with their own buying choices, in a way you then don't even have to have as big of an email list. You don't in a way have to have as big as social media following.You don't even have to have nearly all the things, all the vanity things that people are talking about. Now, the reason why a lot of people, you know, reference that because that's the desirable thing.
You see somebody that has a big social media following, you see that they're successful. And it's easy to make an assumption that I can make money with 200 people following me.I have to get 30,000 people to follow me. And then when you're at 30,000, the irony is like, I'm not making any money at 30,000 people.
I need to get a hundred thousand people, you know, and then you get to a hundred and then you've had the same issues. So, so the interesting thing, when it comes back to is at a hundred thousand dollars a year,as an example, like just hitting the six figures, using that as a quick example, you could do a thousand dollar course in all your efforts all year long is to sell to a hundred people.
That means every effort that you put into the world on average, every three and a half days, you sell that course to one person. Then you can go and you can have deeper conversations with people to identify the right person,to be able to make a hundred thousand dollars a year. And you wouldn't even need a Facebook page.
You wouldn't even need a group. You wouldn't even need any of that stuff. You know? So I know it's a little bit backwards of what everybody's saying to do, but what I want you to do is yes, podcasts and, you know,Melissa spoken online, offline you know, just shy of 50, you know, stages since last year  September.
Her goal is to do a a hundred within a year. And not all those are the same quality, you know, that we get a bunch of leads that come in from she'll do one summit. 
Melissa: Yeah, I will. So, and I was gonna say, podcasts are great because it's definitely you putting information out there in a kind of like a one way fashion.
If you have the ability, again, as Paul was saying to find these groups of people, to build relationships, to offer value like a hundred percent value without really any expectations in return and find those right groups of people to go into their own communities and to give value,to share,  you're going to pull the right people that gravitate you , into your audience.
And the facilitary is usually in my experience, really open to it because they're trying to give their, you know, their communities value as well. So usually in my experience, everyone's been really open to allowing me to share a little bit about what I do. have a free gift I offer as well. So that's another way.
And I've spoken to groups and huge in a big groups like, you know, hundreds of people. And I spoken in smaller groups of five or six, and it doesn't matter. I still give 100% value because again, it's that relationship building, but finding those people,those pockets and, and giving value, that's a great way to build, build your audience as well.
It builds your credibility and it also helps you with your messaging too. So the more that you do it and you're talking and you're talking and you're talking about it, it's helping with your messaging to hone it in and get it really super crystal clear on exactly who it is you're trying to attract as well too.
Paul: Oh, I had one last thing. One last thought, Cause I've, I've witnessed this while Melissa was doing what she's did this last year is keep in mind when you, when you speak in a summit or you speak on, you know, podcasts and those things, those are public,you know, typically they're typically free, not all of them, but typically, so it does give you more volume, like more potential people that can come into your lead magnet, your freebie offer, whatever it is, right, Melissa also, because she gained the trust of a lot of people.
You see that she gets tagged a lot in the groups like somebody like,Hey, I need help with like Instagram or social media or whatever. And people are like, Hey, you know, talk to Melissa. She can come in and talk To your, your membership when she has the ability to go into a membership through the influencer to give the same type of content that she would technically in a podcast.
But now she's inside of a buyer's group, okay? These are people that publicly created a signal that said, Hey, I am not just a freebie taker. I am a person that invests in myself while it might not be as high of a vanity number. We've seen incredibly like astronomically, better conversion on people that will buy one of our things because they already social signals put out there to the world that they're a buyer.If that makes sense.
So you don't need as many of the people to get the conversion versus going in somebody's big, huge Facebook group where everybody there is just for the free lunch. Hopefully that perspective makes you guys think a little different when you look for opportunities because you were in a lot of you circles where you could probably speak inside of other people's spaces that they will trust you  and they want you to give value to, to their people.
Yeah. How about at all? 
Alison: Yeah, totally. 
Paul: Okay. 
Melissa: So next call that you come on, we'd love to hear about the communities that you're, you're speaking in and and giving value. So, yes. Awesome. Awesome. All right.And, and who had a comment? Christian has said the most effective lead magnet is I found are checklist . 
In photography. I think you could produce a few high quality checklists. So Alison, maybe like having that as like, when you do go into these, these communities or podcasts, if you had something that just was like a checklist or just something to value as a freebie,a give that's another way again, to get people closer, more into your, into your ecosystem too.
So, yeah. Awesome.
Podcast: Play in new window | Download