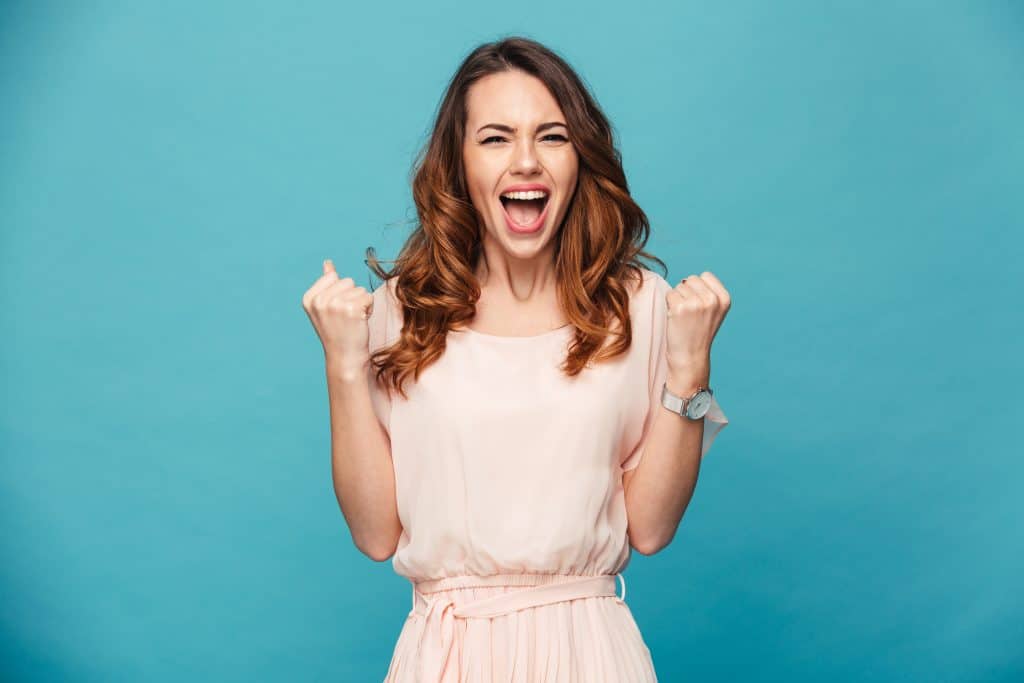 In this episode, we are discussing how you can create a safe space for your members to share their progress and how to celebrate their wins in a way that won't intimidate others with less progress.
Subscribe To The Show
3 Big Take Aways
How To Share Your Members' Wins
How to avoid intimidating members with less progress
How to create a safe space for members to post about their progress
---
Paul & Melissa's Inner Circle – The Inner Circle with Paul & Melissa Pruitt is an epic 12-month experience for online business owners, coaches, course creators, and membership site owners who aspire to create financial freedom and a lifestyle they want for themselves and their family and also create a positive impact in their community and the world.
Adaptive Membership – Adaptive Membership is an exclusive opportunity for online business owners, coaches, course creators, and membership site owners to play bigger and bolder in their business and explode their bank account with more clients!
Connect with us on social!
Join the Online Marketing Podcast Community, our private Facebook group dedicated to those that want to learn the in's and out's of online marketing for their courses, memberships and coaching programs. We share tips, tricks, techniques, resources, and more!

Instagram:@realpaulpruitt & @realmelissapruitt
Facebook: @realpaulpruitt & @realmelissapruitt
Subscribe To The Podcast
And if you loved this episode, please share with a friend and leave us a
review!
Read Full Transcript
Melissa: we are going to go to Patty next. Patty: So my question is how do you share wins within your membership in your free Facebook group or on your page?And you've talked about that a little bit in terms of moving outwards and not sharing as much, but I'm wondering if other people have other ideas on what they can share. Melissa: Oh, that's a good question. Paul: Yeah. Great question. All right. Does anybody share wins? Have you been part of a win that's been shared? Has anybody seen wins being shared? Anybody want to get some perspective of what they saw? Melissa: Lisa? Lisa: So what we did was we highlighted one of our members, one of our achievers, achiever of the month. And it was actually a family because they all went through our program at different times. And so we kind of did a story on them. They submitted a photo that was just beautiful.And then we did a whole story on them and we put it on our blog that went over really, really well. Now I have not followed it up. I have another person chosen and I haven't written the article yet. So a month has already gone by. So obviously it's not going to be every month, but it really worked well. And we had a lot of people go to it and we put it out on social media where we just put the picture and little bit of the story and then they had to click over to the website, which is where we want them to go to see the rest of the story. And then when we posted it on social media, I talked to them and ask them for their social media handles and there are people, of course they want to push ahead. Hey, we're being highlighted.And so that gave us eyes on us that wouldn't have seen us before that. So we're sort of starting, we're not that consistent yet. Cause I can only do so much, but I think it's a really great idea if you can, if you can do it. Paul: Great, Megan: great ideas. Paul: Does anyone else have any, either direct experience yourself and,or have you seen it play out and you just saw some great ideas you'd like to share on how show and celebrate wins in a membership? yeah. Sarah. Sarah: Hi. Yeah. I, I love the idea and I might make I'm not very organized at it yet, but, I try and screenshot when people in my Academy post and we encouraged them,we actually put a post in the Academy each week with weekly wins because I encourage people to celebrate the teeny tiny steps towards their end goal. So whatever size step that's a win, we all celebrate. And we laugh that chocolate cake. So that helps create a positive sort of association within the grape. And then within launches in my open cart period, I'll get back into the challenge group and I'll talk about weekly wins.I won't necessarily name names, but I can talk about, you know, one person did this, one person did this and I can read out their little win and we use those in their email marketing as well. So. Paul: Great. Excellent. Excellent. Oh, go ahead, Lisa. :isa: I thought of another thing that we've done. was once talking to one person and she was just so excited to tell me all her wins and I, I couldn't interrupt her cause she was just like. Sarah: It was like so amazing. So I quickly grabbed my phone and started recording it. I didn't want to interrupt her to ask her permission when she came up for breath, I asked her permission.She's like, Oh yeah. And then I got her. Cause we were already on zoom. I asked her if we could just start doing a video recording of it, it wasn't as good as the "can't wait to tell you" at all. So that's kind of how it started. And then what we ended up doing is we had, we worked with some working students who needed some experience and they actually set up a day to interview,I don't know, six or eight of best clients who had wins. And they even in COVID we had to schedule them, you know, an hour apart. But we were able to get video of them being interviewed by a third party, talking about different aspects of our program. And now we're in the midst of editing it and cutting it up so that we can use it in various ways.I was supposed to launch it this week, but again, overwhelmed. So it hasn't been launched yet, but it's really cool to hear other people talk about why our program was so great for them. And you're seeing different faces, different ages, different situations, and coming from them. And so I thought that was really cool. And that sparked another idea for me,which again, I don't have time to do yet, but in my lessons, I actually want to refer to different people who've had these successes so that while they're learning, because my lessons are like videos that are two to three minutes. So it's not like I don't have room to go. And you know, Sarah, saw success by doing that exact thing and this is what happened. So I'm going to add it into my lessons that is not actionable at this very moment, but we are taking those videos that were professionally shot and adding that into our social media stuff. And one last thing, when we do webinars, we encourage our current members to join in and they are so awesome at just people have questions.And they're not sure if this is for them, they jump in and they do the selling for us and we don't even ask them. They're just, our goal is to have raving fans. And so we encourage them to join open forums, to help us with it, without asking them to do that. That makes sense. Paul: Excellent. Excellent. So we're going to go over to Ian. Ian: Yeah, well my, the way I deal with the wins is my members go into remote studios with musicians. That's a very exciting time because it's, it's a remote session where they play together. Sarah: And it's very hard to explain if you're not a musician, but if you go in and you're playing with a professional player and that player is playing your song,it's an incredible feeling because he's actually, you know, creating something that you've and basically, he or she is, interpreting something that you've created. And when they come out of the studio, I do Monday group sessions with everybody in the group and they just I'm blown. They're just basically tell them about their experiences about the house in the studio with this guy or this woman.And she made my songs so great. And we did this and that, it's also not so much about the wins, but learnings. What have you learned inside the studio? You know, so wins are great, but the learnings are even, I think better because you know, so that basically that's what we do. Paul: Yeah. It's great. Melissa: I love all these ideas and we love celebrating wins. I know we want do more of celebrating Wins too, but definitely anytime you see like something screen grab it right away. Anytime someone in your membership shares something, see if you can just hop on a quick zoom with them and talk through about that when they have, while it's fresh on their mind,because you could use that potentially in the future just to feature them, whether it's internally in your membership or externally, if you're doing your marketing pieces. So just being aware and listening then like a lot, I love all the suggestions anywhere where people can kind of show off like what they're working on. If you're able to like in that group, if you create a culture where they could show off what they're working on and what they're doing to celebrate them,and then just recognition too, like this isn't necessarily like a, a win, but it's it's recognition. Like one of the things we do is a birthday posts for our inner circle members. So it's just a little recognition just to like, you know, we're thinking about you're, you're amazing. You're awesome. So if you could incorporate that into it somehow,just to recognize just different people, you know, in, in your membership just to make them feel good. So, yeah. Paul: So you've heard it in different ways. You've heard progress and learnings. So a lot of us focus on wins as, as if like you got a specific result and we should celebrate more somebody making progress, somebody taking an action,implementing, taking a step, because have any of you been in a group where you bought into a program and everybody else's making way more big wins and launches and sales and everything, and you aren't motivated anymore. You're actually shoved down emotionally because you're reflecting on your lack of progress compared to all these people, having these big, huge wins. So you gotta be careful on because if you're only recognizing people that have like this huge moment where you really need to do is recognize people that took their first step. You need to recognize people that tried something for the first time they did their first Facebook live. They did their first time that they got on an exercise machine or they walked around the block and they hadn't done that before.Like, so just be careful of when you share wins internally and externally, because also if you're externally, it's typically for marketing purposes and for seeding and everything, you gotta be careful. Cause if you're also only showing these big, huge things, then people that might be interested in your program might be like, Oh, well you,you only work with people that are further ahead. You know, so this, I might not want to do that. And a lot of us want to have and brag about these big, huge things, but you gotta be careful. So make sure you're, when you do share at any mechanism, you're using that, you're sharing people at different stages,but also reward action, reward progress, even within our inner circle. Like we, and it's funny cause Meg just put hashtag QQ, why everybody else is doing hashtag question, because she knows like in the inner circle, like we have three layers and how you get the top of the line is if you have hashtag progress. So hashtag progress, like you don't have a question today,but you just want to report in and say, Hey, here's a couple of things I did. Here's a couple of things I'm working on. Here's a couple of things, action steps that I took. It doesn't mean that you have a question today. It doesn't mean that this big, huge thing happened. And you know, sometimes it's a high five,but sometimes it's just a high five because like you took the next step. Like you just, you did something you got out of your comfort zone. and then we do hashtag QQ, which are quick questions. And then hashtag question. so it just, something like make a culture and Melissa referenced in the, you know, there's reference as well that it's a safe space to post about that progress to post it.So not just about the wins, I just want you to be careful. Cause sometimes we label and we think wins are like dramatic Results. Like it's something that it's like bragging or humble bragging in a way just like that. We, we can't always guarantee the results. And I didn't use to do this in my real estate agents because years ago we used to do a thing called cold calling back in the day and door knocking.And it was like, they couldn't guarantee they were going to get a house for sale or a buyer. But if they went out and met 25 new people today that they never met before, they just expanded their world. So it's like, could they go out and just meet some new people today? And just by taking that action, it could potentially get a result.You know, it's gonna get them that much closer to it. So we always would recognize people that at least took the action that, you know, cause that's progress in itself. then from there, if it is something that's a little deeper, like last year we had our TRIBE bonus experience that we did cause we were affiliates. And then on the last call that we did a wrap up call on the zoom call.We did not ask for it. We just, we just thanked everybody. And then it became like this testimonial Fest, like one member after another, after a member went around the virtual room and just like talked about how much of an impact that they had. And it got very emotional at a certain point also. And I reminded when we were going into the affiliate launch this year,I reminded Melissa about it and she went and we had our podcast guy who does video as well. We had him clip all the clips and then we put them in Dropbox, separate folders. And we shared them with the individuals that did speak in and we asked their permission, would it be okay if we could use these on our, TRIBE bonus page?You because some of them were emotional. Some of them, they were just raw in the moment, you know? So, and I think everybody said, yes, you know, at the top of my head. so, but that's just something that, if it's deeper, cause what you don't to have is clipping something that's more personal, something that they might not want. It, it reshared, they, you know, when they're posting in a Facebook group or they're on a Zoom call, they don't think that's going to go public. You know, that's why we start these calls every time by saying, Hey, your question might be featured on a podcast. You know,like we're very clear and open like, Hey, you know, so like if you have a touchy subject say, hi, my name is Bob Smith. You know, it's like, it was my question, but it just something like, I think all of us recognition, reward, acknowledgement are very important. Doesn't always have to be a financial reward. It's just like that little tiny dopamine kick just makes us keep going.It makes us wake up tomorrow and do and do the heavy work even when we don't want to. I think we all should be doing that more and being more conscious and be more purposeful. So I love the question. So thank you for asking that.
Podcast: Play in new window | Download