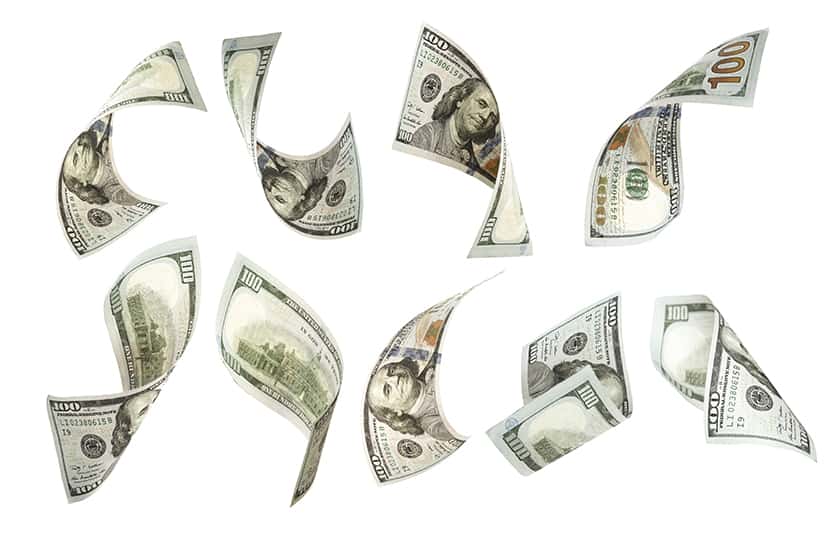 Are you struggling to convert members of your free group into buyers?
Then this episode is for you!
We are discussing how to create "hot topic" lead magnets that truly resonate with your audience and achieve a much higher conversion rate by creating the right bait for your members.
Subscribe To The Show
3 Big Take Aways
How to attract members to your free group
How to create "hot topic" lead magnets
How to convert freebie seekers into buyers
---
Adaptive Ads Course – The best Facebook Ads Course for busy entrepreneurs (just like you!) that transforms strangers into raving clients! A Facebook Ads strategy & marketing plan that tells you step by step what to do so you don't waste money
Paul & Melissa's Inner Circle – The Inner Circle with Paul & Melissa Pruitt is an epic 12-month experience for online business owners, coaches, course creators, and membership site owners who aspire to create financial freedom and a lifestyle they want for themselves and their family and also create a positive impact in their community and the world.

Adaptive Membership – Adaptive Membership is an exclusive opportunity for online business owners, coaches, course creators, and membership site owners to play bigger and bolder in their business and explode their bank account with more clients!
Subscribe To The Podcast
And if you loved this episode, please share with a friend and leave us a
review!
Read Full Transcript
Melissa: So  I see Christina. She says I got membership questions smiley face. 
Christina:  Yeah. First of all, I just want to say Paul your five day challenge is really good.
I'm really enjoying it. And I can, I can't wait for tomorrow when it's all coming together. 
Melissa: Awesome. 
Christina: Yeah. So I have a, I'll try to be specific. I have a goal of creating a membership where I will get 400 paying tennis directors or tennis club managers or tennis coaches that need help with their social media.
So the goal is 400 paying members and I'm just starting out to attract them. So I'm thinking about your book buyer's journey. But right now I just started a free group where I just basically over-deliver like you guys do and I have 50 members in there. I'm just starting out,but they're like good.
They're my target audience. So my, my two first questions are is it doable with your experience to get 400 paying members in three months? And what is the quickest way to attract most people in the free group so that I can convert them to opening three months? 
Paul: Does anybody have any suggestions?
 That's a great question. And thanks for the compliment. 
Jennifer: I guess the first thing, and this is Jennifer. I don't know if I can tell who's speaking. Hi. My first thing would be some of it's a numbers game. So if you want 400 people  in your program,then you have to think about what say, and let's say in finger quotes, typical conversions for people from a pre Facebook program or a challenge or whatever you choose to do into that paid program.
And that's the number of people you have to then get into that free Facebook group. And then using something like Facebook ads, there's a math there that tells you how many people would get into a free Facebook group based off of Facebook ad.So some of it is kind of simple, sounds simple math, but you'll tweak it as you get to know your audience, but it's, it's about conversion rates and how many people you're able to convert.
And I think as we get better with our messaging, we're able to convert higher percentages, but to start off with, you want to use a pretty conservative number. And Paula and Melissa probably can suggest some numbers there better than I can. But it really depends on your audience as well. 
Melissa: That's great. That's great. 
Christina: Thank you Jennifer. 
Kyrin:  Hi, I'm Kyrin. And I was just going to add you, cause you asked two questions.I think you ask about conversion, but you also ask about retention or getting people into your group. So I'm not sure if you're using a challenge or anything like that.
So I would imagine, you know, doing a challenge to get them in. And if 
Christina: I did that did not work. They, no one understood anything. What did work was I posted in a free huge group for tennis directors, and I said I'm thinking of creating a group where I provide templates and help it. Tell me if this is interesting.
And that's when I got, I mean, like over a hundred, I'm interested I'm interested leads and then I send them two offers. I sent them the free group and then the pay group, no one opted for the paid group.Everyone might well have half of them. 50 of them went into the free group. So someone here asked a question, should I do one or two offers?
My experience like right now is that no one will go for the paid offer if they don't know you. So, but, but that was like, I feel like I've used that group. So I don't want to like post that again.And I think maybe ads is the next best place to get to grow the group quickly. My, I don't have any experience with ads. It's like, I've thrown money. So, and this is, this is this with Paul I think is going to be good. The challenge. 
Paul: Yeah. Yeah. 
Kyrin: So I was going to say the challenge is not necessarily in someone else's group,it was going to be via an ad.
 Quizzes are also another one that seems to be very effective. I'm not sure what they're going to say, but those seem to be honeypots for people to get them in. And the last thing I'm going to say about the conversion number the conversion rate is somewhere like 4%. So you have to do the numbers in terms of who actually buys. I would imagine that you have, it's not just about getting people into the group, but if you do want to get that 400,then you have to be able to multiply that, to see what the conversion rate is.
So I think I'm not sure why you're putting a three month limit on that, but that would be a different conversation
Jennifer: if I could add one other thing. The word challenge doesn't necessarily resonate with everyone. So I've been in this entrepreneur circle now for a couple of years.I kind of know what people mean when they say the word challenge, but I work with a corporate audience. They don't necessarily know what that means.
And so when I did a challenge, I called it a bootcamp. So the other thing I would say is use words that resonate with your audience, take the concept of a challenge. And is there a,like to me, if you're doing social media, I can think of some really good challenges that you could do. It could be like build your social media audience in five days, I'm going to give you these five posts.
And then after that it was five days. They understand the value you provide and they're more likely to confer. So,I mean, I think there are some really cool challenges you can do, especially given the nature of the service you provide. 
Christina: Thank you. 
Paul: And Kelly first and Heather
Kelly:  I just wondered Christina, if you have a website running at all and what that contains and are you building a list as well? Like alongside the social? 
Christina: Yeah, I do have a website. I have like a sales page on the website. It did not convert at all. As I said, no one has bought yet. It's a cold offer and with the cold audience so no go on that part. But when they do get into the group, I asked them three questions.One of them is their email address so that I can reach them.
So I do have all the emails addresses when they come into the group. 
Kelly: Okay, great. So they're giving it to pretty freely, no, no questions. 
Christina: Yeah.  Many don't see those questions cause you actually press the join button first in the group and then the questions come afterwards.So like I see a lot of people Don't see them, but I messaged them and I say, I ask all the members, these questions, thanks for letting me know kind of thing.
Kelly: Okay 
Paul: Excellent. And Heather I go Heather then Adam. Okay. 
Heather: Just real quickly. And it might be redundant at this point because of the comment you just made.But as we're talking about conversion rates, there's a huge difference between cold traffic and warm traffic. And at this point it sounds like you're working with entirely cold traffic, which is a whole different story then maybe six, nine months from now when you have warm traffic.
So I just wanted to make that distinction. 
Christina: That's great. 
Paul: And Adam, 
Adam: yeah, think that the thing that you said before that no one will go for the paid group.If they don't know you, number one, that's very valuable Intel about your offer. But I think that you have to ask yourself, how am I serving these people?
How, you know, how am I being of use to them? I would highly recommend giving them something useful for free so that they go, wow. The, I know her,she gave me great advice about this you know, one, one little portion of my tennis business and now I have other problems to solve. I wonder if she's got any solutions for that, but the best way to get them to know you is to give them something that they are going to take, solve a problem for them really serve them.
And then they will be,you know, you'll be much higher. They will know you. So that's my advice. 
Paul: That's great. And thank you. I forgot to say thank you Kyrin  earlier as well. Okay, Holly and Erica. 
Holly:  Something I would consider doing is trying to get those people. Once you get them on a list, warm them up and say, Hey, give me your email address. And once a month I'll send you, you know, four posts to do this month. And so that way they see,Oh, she's giving me something as we already talked about, but then they can use it and realize, Oh, that was so easy to use.
And if they're getting interaction from that they'll always think, Oh, I'm so glad that I got those posts from Christina or those graphics from Christina or whatever the case is, whatever you can easily give.And then more people are going to see them. They'll start asking about them if they're probably not going to go in and make any changes.
And, but then later after they use those for a few months, say, Hey, you've been using these now. Let's take it to the next level. 
Paul: Love it. Thanks so much. 
Christina: Good information. Thank you.That feedback in the group has been really great on those templates. So they're they're, like I'm basically holding their hands in their social media as much as I can.
So this it's it's good feedback. I just don't want to post in the group just yet share with the group is just a little bit early. So, but I've some good feedback now on conversion rate and maybe just like three months is maybe not doable. And I want to ask it, just Paul  or Melissa the buyer's journey that you talk about , is that applicable to some like if I want to enroll in a tennis, like, you know, people don't buy tennis courses and tennis memberships, like, can I train the coaches?Cause of course they want members like this, right.
Of course. Or sales like this or audience like this, but does the buyer's audience, is that applicable to their students? Potential students and members. 
Paul: Yes.  What I recommend for all, and we've talked about this a couple of times over the last two, two months or so in here.But if you haven't been here, you might not have caught this, but I look for things like if you're in that big Facebook group and it is like majority of your ideal clients that are in there, I would look for the, what I call the eye-rolling posts.
And those are the ones that all the new people that go in there and all the people that are struggling,they always ask the same questions. And these are your potential people right now, all the experienced people are there and not having problems, getting clients, they do the virtual eye-roll. They're like, ah, use the search stop hitting F and stop saying, following the comments, stop it people. And you guys know some of you are that person,right? You know, you're the one that's like stop saying follow, right. And the reason why I'm saying this is that is the I, that eye-roll post is your lead magnets. It is your topics.
It is your bait because that's what people that you're attracting. That is the question and not got, they're not getting answered anywhere. And then they're being looked down on when they asked the question and that is the hot topic that is 
Christina: They're in,in the unconscious. They don't even know that there's someone that can help them with social media.
Like they don't know that they can ask that question. 
Paul: Yeah. Cause what do you want to have happen is you want somebody, you want that post to come up. And then somebody says, Oh, Oh, here, here's a link to the top tips that Christina has here.Let me put in the comment for you. You should go grab her freebie and now you have like the entire internet working for you because you have this incredible resource and you're not trying to push people into something they're already, they're already asking the question and nobody wants to answer it. Right. And they're like getting talked down to,so look for those types of posts and then answer it.
Cause those are the most, there's the hot buttons that are becoming up most often for your audience. And you don't even have to be the one that's that's copying and pasting the link. Other people will do it for you after they're aware. Now, if you, if you're in a friendly group like this,it sounds like you're allowed to, because you always want to make sure that you play by the rules of whoever sandbox you're in is that if you're allowed to, like, if you're allowed to ask like what people, you already know, what people want, look at the comments, scroll even go back, scroll for awhile, like a month back and look at the repetitive theme.It's there.
It's hidden. It's right in plain sight. The topics that you should talk about and magically, you're going to talk about the topics that everybody looked for, the posts that have like 300 comments in it, on this big hot topic. So come up with your opinion, your position on it, whatever that's related to what you do.
Right?So not like not like, Hey, what'd you think of the office last night? You know, like not those types of posts, you don't need to get involved in those conversations. So, but what you do from there is on your lead magnet. Okay? So your freebie that you give, make sure that that's where they opt in for the email on the thank you page,have a video that pops up and says, Hey, thank you for your interest in this.
And you know what? This is a topic that we actually talk about all the time over in our  free Facebook group. Here's a link below, here's a button, click it now I'll prove you in a couple minutes, come on over with the rest of us.We're we're actually having conversations like this and it's a safe place.
So now what you're doing is you're taking one action, which is going in and being able to share this and you're getting multiple results out of it because also behind the scenes, once you've been going through the adschallenge.com that we're doing is that it will be a Facebook pixel on that page,able to retarget them an ad that is specific to the lead magnet.
So it's like, they wanted to know about like, what's the best images they should use on social media. So they get your download. And then what you can do is you can come on an ad two days later saying, Hey, if you're interested in knowing the best images,I actually have this free download that tells you what the best headlines are to go with those images.
Boom, that's the next step. That's what people want. They got the images. Now they want the headlines. They don't know what to say. So now you're indoctrinating now on the back of that, if they took that, they now got there.Now in your Facebook group, they're getting an ad from you. So they've talked to you more than once and you can probably do a $49 one time offer.
Hey, if you like my headlines, I just gave you my top 10. I actually have 365 of them, or I have 180 of them. I can give you a headline per day for the next six months where you don't even have to think about it.And it's only $49. If you'd like to grab it, go ahead and click here to grab it right now. It will be sent to you . What I did, as I drip, drip, drip, small offer in a marketing space, I called a tripwire.
So we're just trying to identify the buyers from the freebie, right? Cause the free people always want the free.You're not all the time, but there's just, you do then have to get the 4% conversion ratio that was talked about earlier because you need a large amount of people to find out the people that are willing to pull their wallet out.
The people that step into paying that low offer, like your conversion is going to be much higher to bring them into a higher priced offer or a membership.It's hard to sell directly into a membership because right out the gate, people can't figure out the fair exchange of value of like, Hey, this is worth it.
It's like, it's like meeting somebody for the first time and say, Hey, let's get into a relationship instead of, Hey, let's just do a first date. First date. You can understand that.Okay. I'm only committing to now I'm not committing to an ongoing relationship, which is what a membership feels like to people.
Hopefully that makes sense. Sorry guys. I went on a rant there. 
Melissa: Good, good. Awesome. I see some thumbs up to not nods there. Awesome. Okay. Awesome. You're welcome, Christina. This was a great question.I think it was, it was really helpful conversation and I think it's it's the difference again with the audiences between warm and cold?
I think it's, that makes a difference. And so there's lots of little things you can do.
Paul:  If you bring people in with the right bait into that Facebook group, you will not need thousands and thousands of people.You could have a very small intimate group and convert at a much higher rate because you hit the bullseye side on what their desire is and your membership is the solution to the thing.
They already raised their hand and say, they have an issue with so whatever your membership solves, what's the step right before it. That is the burning desire that people want fixed,make that your freebie. And there'll be right in line with, with your membership because they basically socially signal to say, I'm at this stage And if they want that thing, then you naturally are gonna want your membership and you want to have to have as many people to convert. 
Podcast: Play in new window | Download