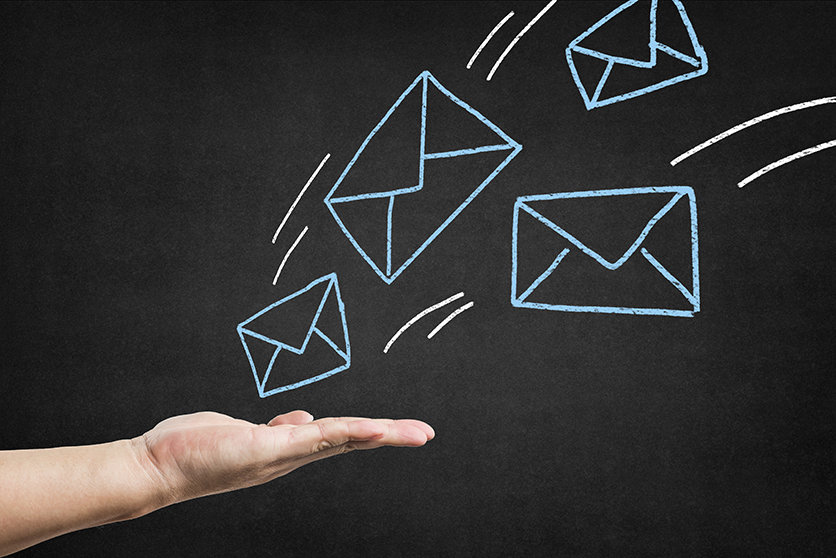 In this episode, we are discussing why consistency is the key to create an excited following and how you can make sure that your email marketing fits your specific target audience.
Subscribe To The Show
3 Big Take Aways
How to test what works best for your audience
The importance of consistency
How to create anticipation & excitement
---
Paul & Melissa's Inner Circle – The Inner Circle with Paul & Melissa Pruitt is an epic 12-month experience for online business owners, coaches, course creators, and membership site owners who aspire to create financial freedom and a lifestyle they want for themselves and their family and also create a positive impact in their community and the world.

Adaptive Membership – Adaptive Membership is an exclusive opportunity for online business owners, coaches, course creators, and membership site owners to play bigger and bolder in their business and explode their bank account with more clients!
Subscribe To The Podcast
And if you loved this episode, please share with a friend and leave us a
review!
Read Full Transcript
Melissa: So we're going hop over to Laura 
Laura: My question is very simple QQ.  So my question is the email, I heard two different scenarios. And I want to know what the best is. Put out your email at the same time, same day every week, or I've heard the opposite is spread it out, do it like seven days next time, do it 10 days next time do it in six days.
Wanted to find out what the best time. So I'm looking for consistency or make it differential. And the other one is the time of the day is one better than the other?
Melissa:  Great question. Good. Good. So anyone wanna share their email strategy and what they're doing with their emails when they're sending them? I know we asked about this before,
Paul: Would you like to share? 
Melissa: I would say at the end of the day, it's also figuring out like the purpose of the email. So knowing what the purpose of this email is. So if the biggest thing is that at that consistency piece. So if it is going to be like a weekly, like touch point, if you do that, that same day, same time, that's something that your list kind of gets used to and gets used to looking at. So like, I know for people that I follow, I look for their emails because of the emails are so interesting and they have chips or stories like I'm looking for those emails and if you do it really well,
The, your list will be like, if you, for some reason, miss it and be like, Oh my gosh,  where's your weekly email with your tips. I've been waiting for it. So that's, I think if it's a nurture email, I think that's a really great method. If we're spreading it out, that would also be another strategy that could work too, if you're leading into an offer, because what you may be doing in those times in between is having those nurture emails, getting them excited, talking about, you know, things that are related to what you're leading them to. And then you would have that offer  on the end of that. So it's really determining like the purpose of this email is this like, just going to be an ongoing email of connection or is this email going to be a direct lead into something else? I guess that would be my question 
Laura: More nurturing right now. I'm getting ready to do a launch. And I know that's totally different. And every day, all that kind of goes, but I'm looking just for touch base nurturing so that when I am ready to do another launch, a new digital product, those things, just nurturing. 
Melissa: Yeah. I mean, whatever one you choose, I don't see a (inaudible) either as long as you're consistent with it, whatever it is, that's the biggest they end that you're doing it. So if the once a week, certain times, certain day works for you and that allows you to, to plan it ahead, then go for that. If that other method where you're kind of spreading it out, we're doing it sporadically throughout the week, works for you better and you, and you can be consistent at it. That's okay, too. Just as long as you're consistent with it.
Laura: Yeah. I've been pretty consistent. Same time, same day, like between like six and eight in the evening, the same day for the last year. And it's, it's been working good. Just wanted to know to up the opening, the opening rate is great, but I want it to be even better. So I was just asking if I could change anything.
Melissa: Yeah. 
Paul: So couple of thoughts that I give you in general is a lot of times those that say mix it up a lot of times when they're, when they know this really well, sometimes it's like, you're just starting this out and test , maybe you'll see your people open up emails more frequently on Tuesdays versus Mondays. So that's, if you're going through a testing period,
I don't think there's anything wrong with that. The feel it out, you don't have to tell them you're testing. That's not the purpose is just to see, like, is there a different rhythm that works better for in general, the people you've collected? You know, it could be certain time of day. It could be like, you could be sending something out right now, but the people that you've collected in your world, they might be busy today in receiving an email like how their life and their habits are and what they're into. 
They might be better getting it on a Wednesday. Maybe that the people you're collecting is like Monday morning to them is like, ah, this is crazy. Don't give me an email on Monday morning, like you're in with 5,000 emails from the weekend, you know, you're just going to get delete, delete, delete, delete versus another day of the week. So I think for any type of marketing, cause it's always about testing that why not test to see if you, if something works a little bit better than the other, but since you're already in a tempo with your people,
I probably wouldn't change that.  If you like the dance, you go out on the dance floor when there's a beat there, when there's consistency where there's a rhythm, right? Like, cause you then can figure it out. Well that thing's all over the place. You're not going to go out.
And then, because you'd be like, I don't know how to there's no, there's no consistency. When we watch a TV show or  listen to radio, or we tune into a podcast or a blog post, you know, like person that does blogging. We as a consumer go out and look for it. We go to the blog before.
Cause we know they post that thing at five o'clock on Monday. Like we're going to go there. Like  I knew what time one division was going to be announced. And I was going to go watch that when it was being released every week, you know, like I was waiting for that, you know what I mean? 
So, so that's anticipation, that's excitement. That's people looking forward to it. Right? So when it's inconsistent, when sometimes it's there on this day, sometimes it's another day, then there's no anticipation. They'll know if you're on or off in. This is the other thing I want all of us to think about when you're consistent, then potential members, potential clients see that consistency.
That's what they want. That gives a perception of professionalism. When it's inconsistent in the erratic and all over the place, doesn't kind of sort of send a social signal that this might be how you are to work with, or this is how the content is delivered inside your paid thing. Like, can I expect this consistently or do you sometimes do it and sometimes don't. So you are, you're kind of like pre grooming ahead of time. You're pre-framing people ahead of time, how you work 
Laura: Good. This confirmation, because I thought that's how I like to be consistency. Same time, same day within a two hour period. But a couple of people told me to do it seven days, then 10 days, then three days. And I'm thinking that's just not consistency. And I know everything about leadership is consistency. So thank you guys. Appreciate it. 
Melissa: Excellent. Great question. 
Podcast: Play in new window | Download