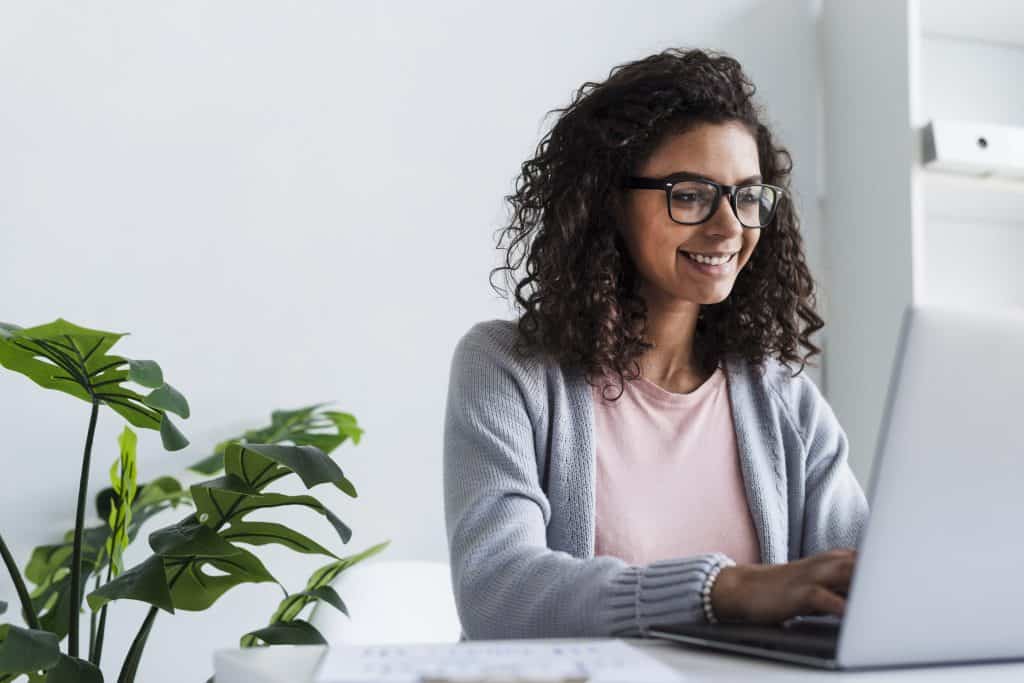 It can be tempting to give away a free month in your membership through your front end offers (like a course or challenge) to incentivize your audience to become a regular member.
In this episode, we are discussing why this might cause you a headache later on, might disrupt the membership and not lead to new sign ups for your long-term programs.
We are also discussing alternative ways to create incentives that will work for you better in the long run.
Subscribe To The Show
3 Big Take Aways
Why offering one month free membership might cause you problems
How to offer incentives that will benefit you in the long run
How to create ethical exchanges for new clients that won't offend your existing members
---
Resources
Adaptive Inner Circle – The Adaptive Inner Circle is an epic 12-month experience for online business owners, coaches, course creators, and membership site owners who aspire to create financial freedom and a lifestyle they want for themselves and their family and also create a positive impact in their community and the world.
Adaptive Marketing Program– The Adaptive Marketing Program is an exclusive opportunity for online business owners, coaches, course creators, and membership site owners to play bigger and bolder in their business and explode their bank account with more clients!

Social Prompts (formerly Instaposts): Create Engaging Social Media Content…In An Instant! Caption Prompts That Reflect YOUR Business & Brand Delivered Monthly. For Business Owners who are ready to create REAL relationships with their followers on social media through posts with substance.
Subscribe To The Podcast
And if you loved this episode, please share with a friend and leave us a
review!
Read Full Transcript
Melissa: Next we have Patty.
Patty: My question is about whether you give a month in the membership as a bonus, when you are doing a course offering mm-hmm and what people's experience has been about that.
Paul: So has anybody given an incentive, like a free month and a membership in any type of front end offer?
And if so, how did that work out as far as conversions for long term on the back end? Uh, Sharon.
Sharon: So I don't have personal experience with this, but I've been looking into this question and what I have heard. By speaking to a number of group owners is that these people come in for a month, disrupt the whole group and have no intention of paying in the end.
So it's not a great idea, but what you could maybe do is, you know, offer the monthly versus yearly and make the yearly really, really attractive. Cuz monthly people are a pain in the. For all of your bookkeeping and all that kind of stuff. So I gave them basically two months free if they paid for a year, but it wasn't a big enough incentive.
So next time that difference is gonna go huge. I hope that helps.
Paul: Excellent. Thank you. Anyone else? All right. So what I would recommend is don't ever give anything like that away for free your main core. Don't and, and Sharon hit the nail on the head. We've had this happen. Mm-hmm we've also many years ago did like, oh, 12 days of Christmas.
And one of them was, you know, a year free in the membership. And you know what that member was the worst member ever totally disrupt. They had no money in it. They've made a choice not to pay, to come into membership. We just gifted them a year and we basically gave them the money and kicked them out because they were the wrong type of person.
They had the wrong attitude they wanted, they wanted more and more, more of everything that was already free. Just wasn't it was a night, it was a nightmare. This was many years ago. So what I would recommend is that you look at your deliverables. And is there something unique or different that you can give as a bonus that is temporary.
So I'll very openly tell you one of our backend offers that we do. And, and those of you that are part of this membership, whether you got this offer or not, this was an exclusive offer that came in after somebody invested most likely a thousand dollars in a, in a course. They come through the program with us and they would come in and they would be given the offer to come into adaptive.
Okay. So as of the recording of us talking right now, it was, it was $297 a month. Now it might be higher than that. Now, depending on when you listen, if this ends up being on the podcast, now what we do is we're not gonna discount that, that number, but what we're gonna do is what do we have as a deliverable that we can amplify.
That will be a unique offer compared to somebody coming in off the street. So if somebody came in off the street, they didn't give us a thousand dollars for the course. Like this person just came through, put real money out and we would love to have them on the back end. So one of the deliverables is our copywriters will write one ad per month for you.
So we typically do is since somebody comes on the back end of that offer is we will amplify that deliverable. And we'll say for the first three months, you can, instead of having one ad per month, you can have two ads per month. Mm-hmm okay. Now I want you to really think through on that, because in order to get the deliverable, you have to stay a member each month.
So that means I'm, I'm retaining somebody at the gate. The hardest thing is that to get people over the hump of the first month. So if you came in on the incentive, I not only put a bait for the first month, I put a bait for the first three months. So if I have you in the membership for that many months, I'm most likely gonna get you long term.
Does that make sense? So what it is, we didn't give away our core offer. We didn't devalue it. What we did is we looked at something and we said, how can we make this just a little bit sweeter so that you know, that it would entice people to, to take the jump, to take, to take the commitment. And that has a high perceived value.
It doesn't cost us nearly as much like it to give one month free would actually be more. For that specific deliverable. Yeah. So hopefully that that's one way of looking at it.
Patty: Yeah, really. It does make a difference when people like, and, and, and Jason, but it here, like people who pay attention, that really is it's really true, you know?
And even though it, it sounds like it would be good. It just, they're not invested in the membership. They just, you know, this is great, but they just might. End up not being the right fit. And then that ends up creating a whole massive problems for you with the culture of the group, cuz you're you work really hard to create this amazing culture in your group.
And then if you have just a couple people in there, it, it can be a big disruption to figuring out those, uh, sweet little bonuses instead to amplify it. It's a, it's a better win for everybody overall.
Paul: And, uh, Sharon has a great question in the chat asking how would the existing members feel about this?
Well, if they wanna pay a thousand dollars for the course that they just access for free as part of the me. Then we'd be more than happy to give them three extra ads as well. , you know what I mean? Like they got access to the thousand dollars course, cuz we normally deliver, we normally, because it's a high priced membership.
We normally give them access to that course anyway, so they didn't have to come out of the, their pocket. Where others did for that thousand dollars investment. So that's where for us, where we feel it's an ethical exchange. Mm-hmm and, and if you look at all of us in real world, there's somebody walking in today, getting that iPhone for less money with a, with a deal.
Then, if we walked in two months ago and, and got a deal from that same carrier, it's just what the promotion and offer is right now. You know, it's always, it's always tougher to get the first person in than it is to keep the people you already have. So that's why the, a lot of incentives are normally based on upfront.
Incentives bringing people in. Yeah. And, and it's just something like, cuz there's a lifetime value of, of the client that you're bringing in, especially with memberships. So, but just be aware and, and, and Sharon brought up a valid point. That's why I wanted to definitely address that is don't ever create an offer.
That you are afraid will be shared to your existing people. Mm-hmm because it will be shared so you need to think through, you don't want it to be something where you're like, oh my goodness, I got caught you. Like you, you just don't wanna be a vibe. Yeah. So I already, when Sharon asked that question, I was very comfortable.
I already knew was like, okay, if you want to, that course, you know, was a thousand dollars course. Other people did buy it for that. So there was, there was pre value that was given, you know, that made it like a fair offer. Mm-hmm . Yeah, but don't give away your core offer for free. You know, that's, that's where and what it also does.
It confuses the offer because some people will then might forget and then perceive that, that month in that membership, that there's a blurred line. There was part of the deliverable of what they bought.
Patty: That makes sense. And I think in my group, there may be people that are more likely to want a. Focus time and the course and not necessarily have that ongoing time commitment.
Yeah.
Paul: Yeah. And even on our end, when we have a membership and a course, that's why we even still force two different Facebook groups. Because like people that are members that are getting access to the course, they need to understand, like, this is separate from the membership. Yeah. You know, like I know you had to join another Facebook group.
I'm sorry, but this is, we're keeping a conversation over here. And if you stop being a member over here, you are, you know, removed over here also, you know, it's, it's, it's something, you know, the other people that get to stay here forever, they paid the unlimited, the full fee for. That makes sense. Yeah.
There's a difference of renting that video and buying that video, you know? So we just to have that clarity as well.
Patty: Yeah. I hadn't thought about the Facebook aspect, but that's a really good. Thing to be upfront with it and be clear yourself so that you can share, right? Yeah. Okay. Thanks guys. Yeah.
Melissa: Excellent. Awesome.
Podcast: Play in new window | Download