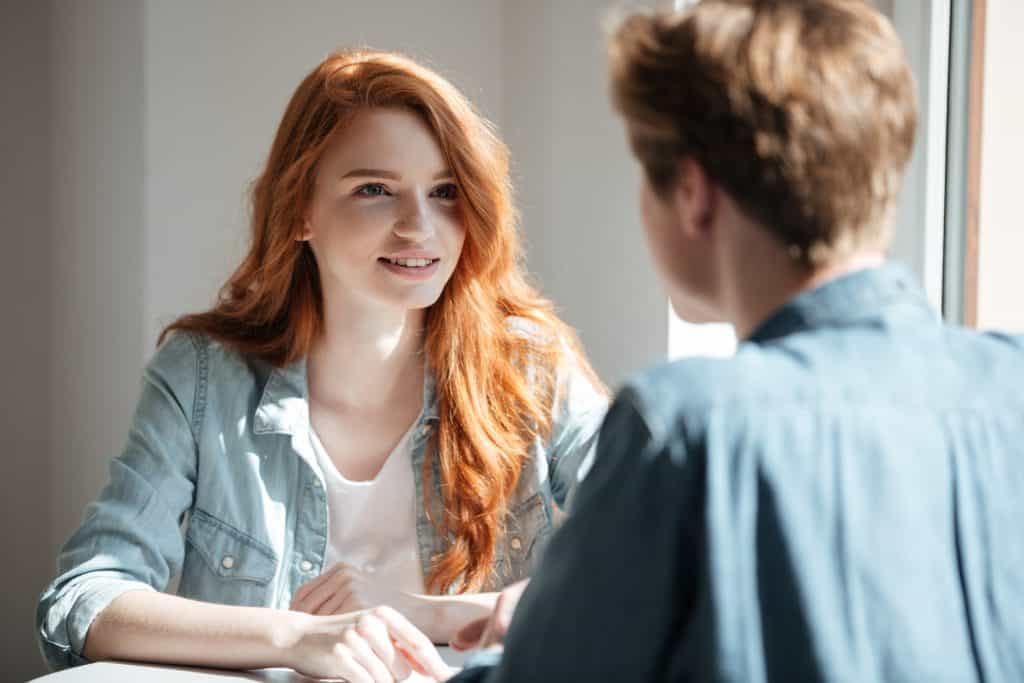 There are no hard rules that say what is a preferred vendor relationship and what is not.
It's up to your creativity and imagination to create mutually beneficial relationships with your contractors.
In this episode, we are discussing how to set clear expectations upfront, how to maximize cross-promotion and affiliate commission opportunities, and how to correct one-sided agreements without letting emotions get in your way.
Subscribe To The Show
3 Big Take Aways
How to create better relationships with your contractors
How to create backend upsell opportunities for you
How to follow up effectively with a contractor that hasn't delivered on their part of the agreement
---
Paul & Melissa's Inner Circle – The Inner Circle with Paul & Melissa Pruitt is an epic 12-month experience for online business owners, coaches, course creators, and membership site owners who aspire to create financial freedom and a lifestyle they want for themselves and their family and also create a positive impact in their community and the world.
Adaptive Membership – Adaptive Membership is an exclusive opportunity for online business owners, coaches, course creators, and membership site owners to play bigger and bolder in their business and explode their bank account with more clients!
Subscribe To The Podcast
And if you loved this episode, please share with a friend and leave us a
review!
Read Full Transcript
Melissa: So now we have a Danielle
Danielle: My question is about arrangements to set up with contractors, if you will.
So I have a hybrid box subscription with online component. you get both. And a couple of my items in the box are consistent every single month. So example, I have an organic loose-leaf tea that is crafted specifically for my membership. So you can't find it anywhere else. And I have the same person make it every month.
So it, the flavor differs for the month, cause it goes with the theme. But every single month she's getting her product with her branding inside of my box that I'm hand delivering to people's homes. And so I'm wrestling a bit with the "that's awesome. I'm helping her to grow her business. And I want to do that because I'm a kind person mixed with, she doesn't have to do any marketing so ever, like I am handdelivering.
And so should I have some kind of requirement in place for it? Hey, how about at least two social posts a month, or, you know, something where It feels a little bit more like an even exchange cause I'm purchasing her product. So I'm purchasing a wholesale, but I am purchasing it and her branding's on it and I'm hand delivering it to everybody.
And so again, part am wrestling with the I'm happy to help because that's one of my values is promoting other women owned small businesses and simultaneously it's like, oh, it'd be nice if like there was a little bit more even exchange versus since I'm purchasing your product. So I'm stuck there wrestling.
And I have two people there. So one of them is a tea and then I have another one for another product that are consistent every single day.
Paul: Yeah. Excellent. So I love that. I love that. So I can definitely speaking to that, let's open it up. And has anybody ever done a vendor relationship and, or, you know, in different industries, they call it a preferred vendor relationship where it's not just one directional, like I'm just a purchaser of your thing, but there's actually an extension in that relationship.
As I say, I used to make hundreds of thousands of dollars a year off of these type of relationships when I had my real estate company. But have any of you ever done creative marketing cross-marketing JV, that's not commissionable relationship. I might just saying too many advanced things.
Everyone's like, ah, I'm not going to say anything. Okay. So first thing that I would say right out the gate is don't assume that she, she's not willing to do this. You just might not have asked her. So cause sometimes we get built up like, oh my goodness, there's this too one directional, and sometimes we build up a thing inside of us and they might just be tickled pink to be like, oh my goodness, I'm glad you asked me.
I never even thought about it. Now when we do things like that, we try to help. If that person's not good at it, online marketing, we typically will we have a design teams. We normally would get them to create the collateral that we would then make it super easy. Like we would take a picture of our box, you know, if, if we were doing a box, we take a picture of the box, maybe present their thing in it.
And we would, get it over to them to promote
Melissa: Maybe even some examples of like some email copy or social media copy too, so that they don't really have to think about what to write too.
Paul: So you can, you can formalize it. And some of you might see this, if you do buy into like more national brands sponsored boxes, like if you get a hello fresh sent to you, you're going to see cross promotions in there.
You're going to see like, oh, here's something from the dish network. What's this have to do with the box or whatever. And it's like, well, the dish network most likely has a preferred vendor relationship. They have a JV relationship. They're probably cross promoting saying, Hey, if you promote us in your box, we'll promote you in our thing.
You know, and this is what the arrangement is. Definitely recommend this. As in writing that way, there's never any missed you know, expectations. And this is your chance also to develop and test. So I'll give, I'll give you a little thing that I just know from Melissa's background. She's probably not thinking about it immediately.
But Melissa used to own several karate studios in the Philadelphia region. And one of the things that they did is they used to host parties for kids. They would do kids camps and they will go out and buy from a certain pizzeria, ate a lot of pizza during these camps. So at one point they went to that pizza place and they said, Hey, we keep buying these things from you.
Number one, we'd like a discount, but number two, we like to do cross promotions because all of our students and families are getting exposed to your pizza place by coming. Into our camp. Would you be willing to put a flyer on top of all your pizza boxes for the rest . Of your customers? And they got them to do that.
And it was just a simple ask, so don't assume that you can't do cross promotions and sometimes it's just a handshake and it's very simple, but then you have that others that are what we would consider more as a preferred vendor relationship. And that's where you are creating an actual marketing agreement where you're doing very specific cross-promotional opportunities.
This could be an affiliate relationship. Have you ever gotten any of those boxes and inside of that HelloFresh, it is another box service and it's like, oh, Here, go to this website and use the coupon code. Hello, fresh. And you'll get X percent off your first month. Well, then you think HelloFresh is getting like a percentage of, of that, you know, they're getting something on the backend.
So there is that opportunity as well. Now there's also, there's different values here. So you have exclusive and non-exclusive preferred vendor relationships. So an exclusive preferred vendor relationship means that you get something more valued because you're not going to go somewhere else.
You're only gonna use that one vendor. So you typically can negotiate a little bit different lead that way than if it was non-exclusive, which means this month I am using you. But two months from now, I might use another vendor just to switch things up. And that's not as exciting to the person that's your vendor, because they would like to have the consistency, the flow through. What's interesting is that inside the box? You could do a cross promotional opportunity where she promotes you in her world, but maybe also you do allow like twice a year, you'll put a coupon inside of the box that, Hey, if you love the curated tea this month, if you'd like to have an entire package of it, go to the website right here, and it could be on your website, maybe they order through you and you supply it.
You know, there's, there might be a backend upsell opportunity for you. But this is where you get to get creative. There's no hard rule that says what is a preferred vendor relationship and what is not, it's you looking at like, what . Opportunity could you extend that would compliment the experience of the person? Because for any of us, if you just got a tea this month and it was incredible and you only were able to have one cup of it.
Wouldn't you naturally want to go to that vendor directly and buy it. Well, you could purposely put yourself in the position of being in the middle of that and make money on people that would take that next step. So instead of being a victim of it, you could actually be somebody that actually benefits from that opportunity.
Danielle: I guess they have felt a little timid from it or in context of all of this. So she does have tea available. It's just like within her own business, Like our flavors are exclusive to us. And so there, again, like I have an interview that I did with her and that's posted within the membership.
There's a direct link to her site with no affiliate . Commissions set for it and originally when I, when I connected with these two, was thinking, okay, smart business hat. So, Hey, I I'll purchase your product at wholesale and it will be white labeled. And then I pay you, I get the product and we're done, or go ahead and brand it.
And I'll promote you as long as you're the kind of this preferred vendor like equal exchange where you're also promoting then my membership. It's just stop what's happening. It's very, one-sided.
Paul: Just, you need to put in for it on any of us that have these types of relationships, whether it's a staff member you're hiring, or it's a preferred vendor, you need to put in checkpoints.
So you need to have 90 day reviews. So, because the relationship is always going to evolve and you need to make sure that both sides are equally getting, this is a, I'm not an attorney. I just used to own real estate offices. So I used to deal with contracts. So this is a bilateral agreement you're making each side has a commitment into this relationship that they need to perform something in order for it to be a valid contract.
Even if it's verbal, but I'm not practicing law, I'm just letting you know, like both sides, both parties are supposed to do something it's not one sided. So one side's not holding their bargain you need to go back and renegotiate.
Danielle: So to help set her up for success. Is there anything else that anybody would recommend other than having the, like here's some ideas of copy in here, some emails and here, some graphics of your product that I've had professionally done.
Is there anything else that I can be like, Hey, so this isn't quite working. I would love for it to work here are these materials again? Is there anything else you'd recommend and, or do I just be like, oh, well that was a good idea, but I should, I don't know. It's again, it's that wrestle between like, I want to help versus I also in a business.
Paul: For all of us as the catch 22 of maturing as a business. When you're in an adolescence, we do a lot of things emotionally based. And then what happens as you mature as a business it's not that you're going to go cold inside, but you need to protect the business because if the business isn't protected, there is no business in the future and that doesn't benefit anybody.
So you need to make more logical decisions versus emotional. And I wouldn't put emotion to this decision. I would just circle back around and say, Hey, you know what? We've been doing this for a little while. I think we should circle back around and love to jump on a zoom call with you or meet with you depending on what you're doing.
And for us to look over and see if there's anything we want to change. Anything you want to update. If everything's on track, you know, and you can make it lighthearted initially. And then when you are talking through things, just, okay. Originally here's the five things that we agreed to do. I have noticed that I've been doing these things, but I haven't seen you doing any of the posts.
Is there anything that I can do to help you? And then when it's a, from there is like, you know what, let's go ahead. Now, pull out our calendars and schedule the days that you're going to do those posts. Now you have a content schedule. Now you have something you can. Check in check in on and, re enforce.
It takes the emotion out. That's what you want by you just like waiting like, oh, all month long. She didn't post again. Ah, like now you're putting like an emotional attachment to a Facebook post. what we recommend is that you just take, you take the emotion out, just like let's create a content schedule.
This looks good. Hey, and you might say like, these are better times, like the box just got released. I would love you to talk about this the following week. cause you want it to benefit you. You don't want it to just be generic. The last thing I'll say real quick, you can really spend this into a better relationship with the vendor by not feeling like it's adversarial, just coming in and presenting like, wow, we've done this so far.
Let's make it even better. And one of the ideas I was thinking about is, you know, we give this custom branded thing. I know you have your own teas, but I would love to create an extension here that every month, if anybody would love more of the proprietary tea that we have together, let's both benefit from it and give our members the opportunity to be able to buy into an upgrade.
Where they can get an entire packet, or I'm not sure how the tea is sold, you know, but you know, like a 12 dozen or whatever might actually make more money off of it because otherwise what you're doing is you're teasing everybody every month by giving them one teabag and then like, oh, great. I want to stick with this one.
Yeah. Uh,
Let me go over to Lisa. She might have some insight.
Lisa: Okay, so you kind of stole some of my Paul, but I'm going to say as a tea drinker, if you have the specialty that's going out on a regular basis. And again, I'm sure you're not giving them a gazillion. When they get this tea, they might go, oh, this is so good.
I want more of it. And so here's an opportunity. I think that now that you have some experience with her and you've been going back and forth for a while to say, look, you know, this is specialty for me. And I would love to send people more business to you to buy more of it if they really enjoy it. And you know, you get a cut of it because again, it's blended specially for you.
So that way, again, you're benefiting from her doing business. It's not costing her anything because you're only getting money if she gets money. Right. So it's not that her she's paying you. I'd also try to negotiate a slightly better price, because again, you are regularly buying from her. And the other thing is, is that she could be talking to her people to say, Hey, you know, I do this specialty blended tea for this box and you can't get it from me.
You can only get it at this box, but if you'd like to try it, you know, go check out, our associate here who has these boxes. And that way again, she's then can kind of give back to you, but she's helping herself because again, people are buying the tea and might want to buy more. So those are the things that I want to do, but, or that I would suggest you do.
But I also wanted to say same with Paul go in with a really positive attitude. Like, Hey, you know, this has been going really good. I'm really happy, but I do want to, I just want to touch base that, you know, everything's good with you and, and how can we make this even better? Because I see this as us building a, an even bigger business.
Relationship and do it that way. But I get the whole nervous stuff. Cause that's where I fall down too. I'm still growing. I'm still a toddler in the whole asking for, Hey, give me your money. I can help you kind of thing. So I totally get that, but give people a chance to order more tea because honestly I love tea and I'd be really disappointed if I tried this tea and then I couldn't get it again.
So that's my 2 cents.
Danielle: so quick clarification, they actually get a whole bag that makes anywhere from 20 to 30 cups of tea, depending on their T-ball size. So they get enough tea in that month's box to last them really the whole entire month.
Lisa: sorry, I, I want to interrupt you right there. There's no such thing as too much tea.
Danielle: I didn't say too much. I just did enough to have last them the . Month.. What do you guys feel like is an acceptable or like how many posts or what would be a good basis for me to ask for.
Paul: I think it really comes down to you to lay out what your expectations are, as far as what you want to get for your business.
Like, what is you believe is the fair trade? Cause all of us are gonna have a different opinion about that. and I don't know how much of a deal wholesale that you're getting and how much you're acquiring. And you know, again, if it isn't white labeled and they are like, have they had any indirect benefits from it?
Like, you know, a lot of us make a lot of assumptions, but your people might not be buying any extra tea from her, you know? And she doesn't see an indirect benefit of doing more and more and more. It's just whenever you do a preferred vendor relationship or you're doing a cross-marketing relationship, you really want to be clear on like, what's the desired outcome.
Like what are you hoping to get out of this? So what would you feel comfortable and confident with right now? And also know that whatever he asks for right now is based on data right now. That's why you still have checkpoints. So you still have a 90 day check-in Hey, this let's do this. Right now. And let's see how it goes in the 90 days.
Let's circle back and have a conversation. You know what let's even, let's go ahead and get the calendars out. Let's put in the date right now that we're going to circle back in that way. Again, it's not emotional, but any one of us are going to tell you like, oh, four social media posts, oh, you should do a zoom call training.
Right. Oh, you should like, and that's based on all of our information and like what we would do, but for, for you, like, you know how much you're giving, you're probably her best customer, you know? Cause even if it's those wholesale, you're probably, she's making more money probably off of you as one customer that's distributing this than any individual customer comes off the street. So just go in with an attitude of now what I would recommend in the future is almost create like a media kit for potential preferred vendors. So you can have something that's clearly defined what your two options are.
Here's a brand, it, you know, you're going to white label this for us, and here's a, you know, you get to keep your brand on that way people come in, because for all of us, no matter what relationship we all go into, it just always feels awkward when somebody changes something after you already started the relationship, so what you want to do is you want to try to get very clear on what you want and what the net result is that you're hoping that you're desiring from it because at the end of the day, if she has 200 people on her social media account and you want her to do a post every week, it's like her mom and her family are going to see the social media post tomorrow.
And it's not going to net you a new member anyway, not going to go anywhere. So what's the desired result that you want from them, to do this. I just would write out like, what if you're only giving her a couple of hundred dollars a month, that would be one thing.
If you're giving her thousands of dollars a month, you probably have a little bit more weight to lean in on. Every once in a while you can probably get free product from her. You probably can get, you want to do a giveaway. She might be one of the first people you approach. Maybe you do want to do some Facebook guides and be like, Hey, you're basically a virtual partner with me.
I love you to come in and put in some money. Cause every time that I get new members into this membership, it also benefits you. So are you willing to put a hundred bucks into the Facebook ads?
Danielle: Thank you all very much. Thanks.
Melissa: Wonderful.
Podcast: Play in new window | Download