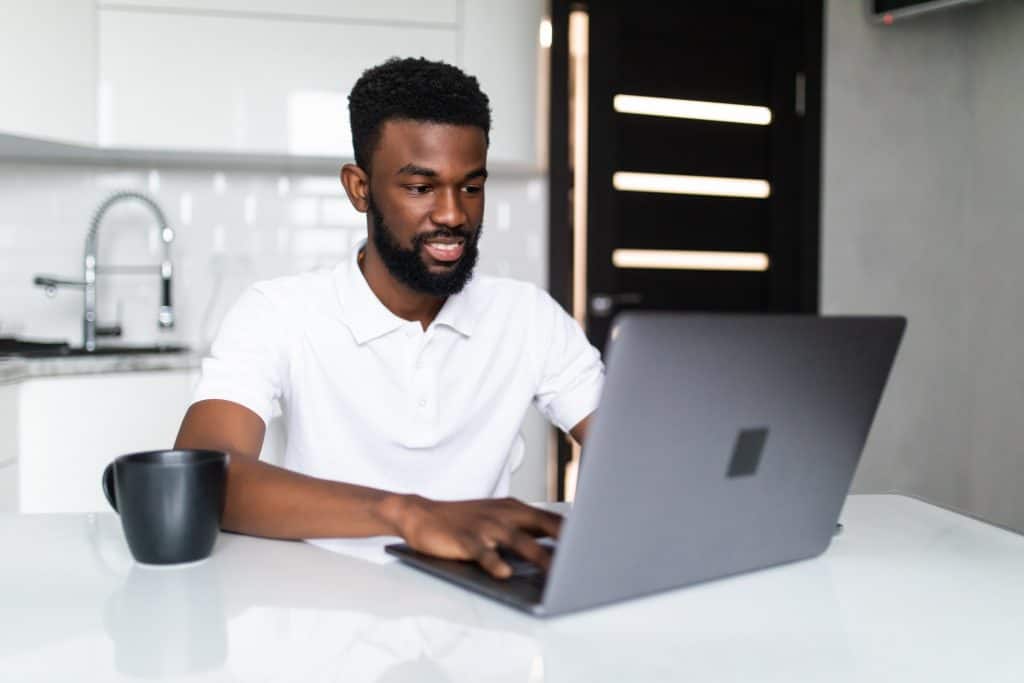 Sometimes we tend to overcomplicate the process that is meant to convert our audience into customers.
But the truth is, that having too many webinars, challenges or courses before your launch might confuse your audience and decrease your conversion rate.
In this episode, we are discussing how you can effectively guide people into an informed buying decision through a simple process without over-delivering.
Subscribe To The Show
3 Big Take Aways
How to simplify your pre-launch funnel
Why Webinars can be one of your most effective tools
Why Facebook Ads are not always the solution
---
Paul & Melissa's Inner Circle – The Inner Circle with Paul & Melissa Pruitt is an epic 12-month experience for online business owners, coaches, course creators, and membership site owners who aspire to create financial freedom and a lifestyle they want for themselves and their family and also create a positive impact in their community and the world.
Adaptive Membership – Adaptive Membership is an exclusive opportunity for online business owners, coaches, course creators, and membership site owners to play bigger and bolder in their business and explode their bank account with more clients!
Subscribe To The Podcast
And if you loved this episode, please share with a friend and leave us a
review!
Read Full Transcript
Jennifer: I'm just about to head into my second challenge, I'm starting off with a webinar, which will then lead to a challenge, which would lead to a course which will then lead to a membership so long process.
But my question being is when you start with a webinar is it worth it if I advertise my webinar on Facebook and if I don't get enough people coming in, is there a point in me still advertising on Facebook for the challenge as well? Or do you usually keep your advertising to just the webinar?
See how it goes? And then run it another time.
Paul: so before I opened up there, just clarifying question. What is the purpose of the webinar for you?
Jennifer: I'm really list building. I should've said that up front. I'm sorry. I am desperately trying to grow my list. And so it's very small right now. So the webinar's really just an opportunity for them to get on my list and to see what the product is.
Paul: Well, well, welcome to the club. Cause we always start with our first subscriber. All of us can escape that reality. So, so you're in the right spot. Okay. So does anybody want to give any input or suggestions.
Jennifer: Just advertise, I guess, is the solution, right?
Paul: Well, okay. So what I will say though, is advertising and you'll hear me say this a lot advertisement only amplify what's right or wrong.
Okay. So a lot of us we think advertising will fix our problem. But you're just going to make mark Zuckerberg even more rich. If you're just spending, if you're putting fuel on the fire or something, that's, that's not doing well to begin with, it'll just amplify it.
So what's very interesting with your funnel setup is a webinar is actually one of the most effective ways of converting people into a sale online.
And for you to have that just as a list builder is I just want to let you know that you're, you're taking something that is very highly influential when it's done. Right? Cause it's, it's the closest thing to face-to-face that you have and for all of us to have context also, webinars are just infomercial that have transcendent, like they've just gone into the new medium.
Okay. So all of us own something or our family members own something from those infomercials from growing up. And we're, we're a little embarrassed to admit what those items are.
And every once in a while on these calls, I met with what my parents bought, but it's because they're effective, they're effective.
And because you are able in real time handle objections, you're able to break down barriers.
And I just want you to look at that technically, a lot of times people would do a challenge or a, a webinar as a launch strategy. So for you to have two things back to back it, that that's like a long, like you're definitely going to give over value.
So I don't know if now. I'm going to like stop myself and go fork on the road real quick. Just one other thought is that a lot, a lot of us where we mess up on the different style of launches the vehicle is we internally we struggle with selling versus training.
And so what we do is we, we internally struggle because we don't like to have the slimy sales thing on us. So what we do is we go into over-delivery mode and we think more is better. Like the more that people know that we can transfer our knowledge to them, that they're going to just naturally reciprocate and buy our thing.
And my concern with you is having to, with the. Experiences back to back that and not. So if you're just using the webinars as a list builder, then that means you're going to get and grab attention, and you're going to have an hold attention, but you're probably going to go into training mode, which then you're not naturally going to guide people into any buying decision when you're doing one of the number one methods online to bring people into a buying position.
So then you have the challenge that what you're doing is you're hoping that all the energy and all the work that you put in and all the conversion you did or didn't get. And all the falloff that happened, all the money is spent to get people to the webinar. You're hoping a certain percentage of those people will then we'll participate in your challenge.
And can you just say, like, there's gonna be a fall off than a fall off than a fall off, you know, your ratio is going to slowly go down. There's nothing wrong with serving. I just say for all of us, if you're doing a training webinar, it's okay. Just own it. Like go in, go and serve. Yeah, and give and it's, it's great.
And nurture, but just understand is that normally when you do a training webinar, it's because registrant's paid you in advance to gain the knowledge that you're giving them.
Jennifer: Right.
Paul: And a lot of us forget that the reason we're doing a webinar or the reason we're doing a challenge is actually to guide people into an informed buying decision.
Jennifer: Right.
Paul: And so you just keep that in mind, but I would personally, I would, I would test both out, but if you already have somewhat of an audience, I would advertise and try to get the people that are already on your list to see if like this pain point or what the promise is, the webinar rings true to them.
And then possibly you could take and transfer the content because we have to understand as the content in the webinar for any of us, you're just reorganizing it to lay it out over a four or five day, seven day challenge. Like technically you want to do all the same influencing factors on either of them.
Okay. I would say I would recommend making it more simple.
Melissa: That was my initial thing is that you probably could simplify it a lot and get right to it. Then having to step in the step and the step. And it also might be a little less confusing for them. But again, like Paul was saying, if you're doing that training webinar and that's just, if you want to serve, that's, you know, that's another thing that you could do.
Jennifer: Okay.
Melissa: Sarah, did you have something you wanted to.
Sarah: Hi. Yeah, so I run challenges. I don't do webinar. That's a personal mental block for me webinars. But I do know some people that do a challenge and then the last day of the challenge they offer the webinar to then do the selling.
But I, I just do the challenge and they're really good for list builders. Okay. Without having to do a webinar as well. So that's just my experience and it was really useful to listen to Paul's feedback on that as well.
Jennifer: Absolutely.
Sarah: That's just my experience.
Jennifer: Thank you.
Melissa: Good.
Jennifer: Thank you guys. That was very helpful.
Melissa: Oh, you're so welcome.
Podcast: Play in new window | Download