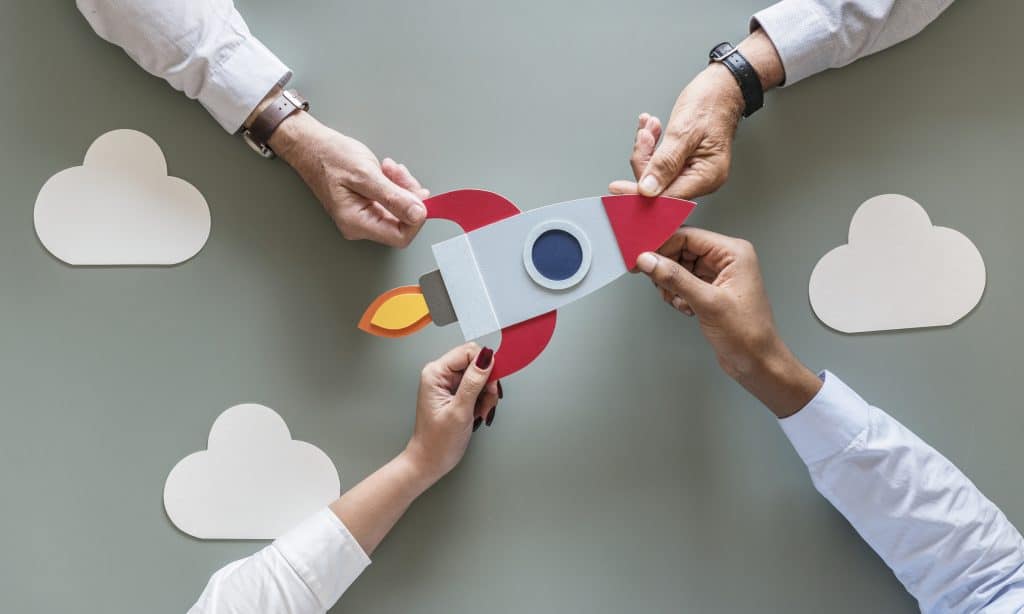 Launch challenges can be an effective way to funnel your audience into a paid membership.
In this episode, we are discussing how you can make sure that people will pay attention to your challenge, get them excited to join and successfully convert during the launch.
It is all about engaging with your audience in the right way during the challenge that will keep them focused, that handles their objections and seeds the need to join your paid membership.
Subscribe To The Show
3 Big Take Aways
How to attract an audience for your launch challenge
How to eliminate objections before your launch members were able to ask them
How to use micro-commitments to close the deal
---
Resources
Paul & Melissa's Inner Circle – The Inner Circle with Paul & Melissa Pruitt is an epic 12-month experience for online business owners, coaches, course creators, and membership site owners who aspire to create financial freedom and a lifestyle they want for themselves and their family and also create a positive impact in their community and the world.
Adaptive Membership – Adaptive Membership is an exclusive opportunity for online business owners, coaches, course creators, and membership site owners to play bigger and bolder in their business and explode their bank account with more clients!
Subscribe To The Podcast
And if you loved this episode, please share with a friend and leave us a
review!
Read Full Transcript
Melissa:  So Kaz tell us what's going on. 
Caz: Yeah. So I'm in the middle of my founders launch.I'm technically live launching it next week and I'm doing that as a five day launches, as I mentioned on there a five day challenge.
And so looking at invite and then seeding for the invite, if there's anything to keep in mind. And just, yeah, just , when I'm building this challenge experience, it's also that the first one for me as well it's looking at like, what are the best practices or things to look out for, for anyone who's done that.
And then my ideal seeker, I call them that my ideal avatar, right? My, seeker are moms of young kiddos 
Melissa:  cool. 
Paul: So what's,what's your membership about? And what's the challenge about?
Caz:  Yeah, so it's mental energy  and just like being able to be more than a parent.
So like you have your kids, but you can have your business too, or just time for yourself, whatever that looks like for you. I am, I'm a certified professional coach in core energy.And so giving them a space to be able to actually have time for themselves and having toddlers or babies or, you know, young school aged kids, especially with this school year coming up and the craziness there, it's like, how do you stay sane and  have an energy that also serves everybody else around you.
Paul: So  ask your question so that everybody understands and then we'll open up to everybody. 
Caz: Yeah. So for anyone, including myself, that's a live launch through, for example, a five day challenge. What are the things to look for as you're building the experience in the way that you're gonna actually invite people to join, right?
Like the selling part and then seeding along the way before you make your actual invite.
Melissa:  Awesome. Alright. 
Paul: Anybody have done.. Heather, Hey, 
Heather: So I'm actually in the middle of a seven day challenge to launch my reframed membership right now. And what I'm doing to address what you're talking about is well, let me just give you a little bit of context because it's a little bit along the lines of what you're doing.So I serve Christian solopreneurs and my focus has shifted this year to like working from a place of rest fueled productivity through like aligning the way you run your business with God's will and his word.
So for those of you that are Christians that'll make sense for the rest of you. It's okay. But it's along the lines of what you're doing,right? Cause you're talking about mama's needing to find this rest. So the thing is, there's a lot of mindset and what both you and I do, right? And so my challenge is about them grasping the foundational principles so that they can build rest and margin and rhythms of that into their schedule.
But that is not the work of seven days, right?Just like your, yours is not the work of five days setting the seed of, Hey, you know, this is, this is hard work. Your tasks are simple, but this is hard. And the only way you're going to maintain this is through systems and accountability afterwards. And the ability to keep having these conversations from people who understand the same principles as you,so that you can maintain and continue to move forward and create more margin and more of, of what we've done this week.
So that really sets the stage for they've made progress and you can give them tools that if they are super motivated and disciplined, they could move on on their own, but that's not 90% of us. 90% of us need somebody to cheer us on hold our hand,hold us accountable and remind us of these foundational principles that we're learning to make progress in anything.
So the hallway through the you're helping them, you're seeding that need for the membership. And, and if you are keeping that challenge community engaged, then they're already starting to get that sense of community and they're trying it with each other and they're already sharing that struggle and they really don't want to lose that.So it makes it like almost a no brainer at the end to go ahead and stay for the membership.
Caz: And then my follow up question to that and to anyone else who also will share is I was currently planning on doing it and my current Facebook group, I wasn't going to start one just for the challenge. I'm open to either.I was just going to use the engagement I already have in there.
Does anyone have any thoughts on that? 
Heather:  I wouldn't do it. Like I would have a separate pop-up group because you want it to be so focused on the challenge and everybody going through the same thing. And I don't think you want anything to detract from that. The challenge that comes with that though sometimes is, you know, like how many people do you already have signed up for the challenge?
You don't want it to be crickets. I'm like, what I did is I had three people who have, cause this is my first time doing this challenge, but I had three people in my membership that I've coached through the membership come in because they've already had success with some of these principles,but they knew they still had more work to do.
So I needed to make sure that even if I had a small group, cause I had a small audience and that's a whole other story for another day, but I needed to make sure I didn't have crickets. Right. I needed to have people that would show up and engage. But everybody in the group is focused on the same thing.And if I had done that in my normal group, there would have been too much noise, lot of people posting about other things.
So I don't think it's a good idea. Although, you know, obviously Paul and Melissa are better at all of these things than I am. So 
Melissa: no, no 
Caz: thank you.  
Paul: So is there anybody else who is successful in challenges that they wanted to?
Danielle: Yeah, I can, I can share. So I also work with parents and I find their brains are so cluttered. I have a really large Facebook group and I, the first couple of times I had challenges was in there and people were constantly (inaudible). I can't find the post, where is the post? And it just becomes an administrative kind of nightmare for you.
So so the last challenge I did, I did it in a separate pop-up group, but I also was running ads.I knew I was going to have 4,000 in the challenge, which was a whole other nightmare. So it was kind of nice to have an intimate group to start with. So what you could do is you know, get people to join and once you have whatever your magic number is, if it's 20, then create the Facebook group.
Right.So you don't feel like you're creating it for three people or I don't know what your numbers look like, but I knew I was going to have a lot because of the Facebook ads. it worked very well. And what's nice about it too, is you have a challenge later for a subsequent launch and actually it's easier for you to find screenshots of wins and in the,in the Facebook group, by the way, I use hashtags. So like winning, like things like that so that you can, so it's it becomes a selling mechanism for you later when you redo it. But yeah, I tried both and I do find a separate group makes everyone's life a little easier. 
Caz: Awesome.And how did you, like, where did you see the long, the invite before you actually did the invite? 
Danielle: Well, when did I invite them to the group? 
Caz: I'm sorry to like the actual sale, like to the next step, the next invite for them to work with you.
So like if you had a fun challenge, right. Or a small paid challenge that then leads them to like that next step with you. Yeah. 
Danielle: So what I did was I had every, every day of the challenge, I did it like a video with it and in the video I would say so I was broken up based on the same colors in my membership.
So I'll say in the raising of ventures eaters club, which I'm going to tell you about on Thursday, we also do this, that like we do more than this and leave. And then in my emails, I would say based on each challenge, I would say here's an example from the raising of venture Cedar's club of a parent doing this and the success they 
Caz: Cool. Thank you. 
Paul: Great. Anybody else?Tazeem?
Tazeem: Well, let's just say I'm not  really high on task high, cause I get called out sometimes. 
Caz: So, you know, spirit animals, 
Tazeem: something that might be a good idea to, depending on how big your group is, but if you want them to engage in the challenge is seed the information or the excitement about maybe something productive that somebody did in challenge day one.
So write about it in your group and say, it's still not too late to join the challenge if you want to. So what you're doing is you're, you're just giving yourself credibility and you're leaning on people that have joined the challenge and just, you're still interested in joining, you know, send me a private message or click this link or something. 
So you're not just doing the challenge in your big group, but you're reminding people in that group that if they are interested in the challenge, especially because you are hoping to market to them and funnel them into your group, your paid group, that's another way that you could kind of just bring them right around.So something I've done with, well in the past, that works really well because people are like, Oh, what challenge?
I didn't know about that. Cause people don't pay attention. Right? We all know you have to hit them on the head seven times, at least before they even hear you. So even if they're your, even if they're in your group and they're engaging,people are missing things all the time. So we think we're marketing to them like crazy, but really they miss three quarters of what you're talking to them about anyway.
So, but that's another really good way to do it. So another idea.
Caz:  thank you. That's helpful. 
Paul: Marlon. 
Marlon: I've, I've gone through a few challenges and I guess two things you can think about is one where they did with a gifted,whatever it was, their offer, a safe, it was a course. So basically they got to introduce it early without offering.
So it gave like a little taste of what was to come for people. And people were more receptive as it being a giveaway based upon engagement or whatever, the rules you set of engagement.And then the other one was where let's say it was five days. Maybe they presented the offer on day four and used five that they five as objection handling social proof, any clients who have gone through transformation, any other people who can validate the, you as a, as an authority and in sometimes they added a bonus state to continue that process. 
Caz: Awesome. Thank you so much. Appreciate it. 
Paul: And thanks for raising your hand Marlon.  So do you have any, cause I have a couple thoughts.
Melissa:  I think this was all, I mean, it was all real. I was listening to and I was getting some new ideas too. So I mean the biggest thing with challenges, it's it's whatever the challenge is, it's the next natural step is what your offer is. So, and the mindset piece is a big piece. I think that,that what Heather was sharing getting those objections handled in the challenge, then the next natural step is your offering.
So I think mindset's huge. And I think that would be a really just a nice way to ease into that. So yeah. 
Caz: Awesome, thank you.
Paul:  All right. So I'm going to give you a couple of thoughts real quick. We always want to keep in mind that everything that we're doing in our funnels is the prelaunch to the next thing.
So I want you to start reframing everything that you're doing. So yes, the challenge itself is the prelaunch to the thing that you're going to offer. Now, what you do before that, in getting people in warming them up is the prelaunch to your challenge.So you need to, you need to think of each step as like a prelaunch for the next thing.
Now they should all be bridging together because a lot of times like, so this is why you'll hear people say have a longer runway, have a, you know, because what you want to look at is what are the burning desires? Like? That's what the challenge is going to be about,right? Like what's the burning desires that everybody's always talking about, that their problems are their issues.
And like your challenge is going to solve that hot thing right now. What do you want to do though, as an advance, make sure that you're talking in your conversations before the challenge before you invite people in. Now, the main reason why I definitely would say that you want to bring them into a different group other than what was already talked about,it gives you a reason to collect email addresses if you haven't already.
So, and it also is a micro commitment by people leaving that Facebook group and going into an actual registration page. There's a psychological trigger that happens at a moment that they feel that the committing to something versus, Oh, this is just how this is something that's happening in a Facebook group that I belong to.Well, I belong to 200 Facebook groups.
I don't even know if there's going to show up at my feet or not. So what that does as well as it allows you to have consistent messaging between the platforms. Cause now that they actually hit your registration page for that, whether they do participate in a challenge or not most likely, if you're doing Facebook ads,you have a pixel it's pixeled and you can retarget a message the same day that you're sending an email the same day that you have the thing dropping in the group.
Because what you want to do is you can cause not everybody's going to see the notification on Facebook, not everybody's going to see the email, not everybody's going to see the ad, but when you have all three giving the same exact message,one the same day - you win. 
How many of you have been through more advanced setup challenges where you got the email?
Yes. saw the ad. And you also participated in the chat. Like they, no matter where you turn, they were making sure you knew this step of today's challenge was happening where a lot of people rely on is they're hoping that  Facebook is going to remind everybody that there's a challenge happening right now where they're seeing what their friend has ate last night.
And who's arguing about what hot topic today. And like, what's going on? Like you want those micro-commitments because you then can reach them in different mediums and have the same exact message each day. So now outside of that from a sales standpoint,just one thought, cause I could go on a long time on this and I'm sorry, is that sorry?
I love that. So, you know, the old saying, you know, always be closing, always be seeding, right? So you in presentations, you you have, what's called a tie-down question. Okay. And tie down questions is where you get audience to agree with your framework,your thought, your idea. So what you want to do is in your delivery each day,  get them to destroy an old limiting belief.
Let's say one of those is like, Hey, you know, you're, we're all busy moms right now. One of the things is we should reward ourselves. Right. Does everybody agree with that?When that doesn't that make sense to you? That we should make a decision to reward ourselves, say yes. If you believe you should reward yourself.
Okay. Now by them saying yes, they just said something in affirmative and advance. They just said, yes, they just agreed in the affirmative. Now that's a tie down question. And they just agreed in the midst of your content that they should invest in themselves,which then makes it an easier sell on day four and five.
You can, you can bring them back to remember cause in your close and then your presentation, you can bring them back and start hitting. You know, we worked, we did so much just this week, ladies. Just say yes again, like we are here for ourselves.We believe in ourselves. We're over. Yup.
So Craig is, Melissa's a NLP practitioner certified and I've always learned NLP from a sales standpoint. So it, but what it is is if you do these tie down questions, you're getting them to say these micro-commitments yes, yes, yes, yes. And they're so in the midst of your content, you're getting them to agree and empower themselves that their old limiting beliefs.So what you're doing is you handle objections inside of your presentation.
So you destroy the objections before the people have a chance to ask them. And when you do that, you're going to see conversions incredibly increase and go through the roof because you're not because people have already sold themselves by the time they get to the end, cause you've already eliminated the objections before they had the chance to verbalize them.Cause for some reason it can be like, wow, you really get me because you already tore down these limiting beliefs before you went into the sale.
Right. Because really you're selling the entire time. So sorry. I'll get off. 
Caz: No, you're good. And do you mind if I really quickly add something to that? 
Paul: Yeah. Yeah. 
Caz:  Something I did that may benefit all of y'all listening in is I live in Texas now, so y'all is like a thing I'm from New York. I'm sorry.
so what I did is I made a list of all the objections of my ideal seeker. And then right next to that, in a separate column,I did a story of someone that I've actually helped. And so I've been seeding stories and I plan to do more of them next week. So just something to keep in mind that we have a story bank and you have the objection and you know, it kind of all ties in.
Paul: I'd love that. Yeah. Excellent. Do we want to hit a couple more?I know I went along there.
Melissa:  No, no, no, no. We can I'm actually I just, as a quick, I don't know. I don't know if this is a quick question or not, but Laurie, just regarding to the challenge the ads, if you're Challenged, numbers are small, let's say 20,can you still target only 20 people with the ads. Lorianne had asked that 
Paul: it's really hard cause Facebook typically wants about a hundred people and inside of an audience for the trigger. Now, what I would do is if, if you do have a smaller audience and you want to try to get it to activate, do a reach ad, because the reach ad will, at least Facebook will spend the money and push it to those people.
Cause when you're doing Facebook targeting, if you look at this whole like screen that I'm in, when you do different different objectives. So if you're doing like a go to landing page or conversion ad, Facebook's going to look in that audience that you gave and serve the ad only to the part of the audience that has done social signaling in the back in the past that they like to click on links or they like to opt in or they like to do things well,if you don't have a big enough audience, it's only going to send it to this little piece of your piece, which then have any of you done an ad where it didn't get served to anybody at all.
Like it just didn't go. And that's the reason why. there's not enough audience there for them to activate it, to make money off of you.So they just don't run it. So if you have a really small one, I would just try to figure out like, can you get the promotions out there a different creative ways so they can get that audience a little bit bigger?
Not, not everybody that ups in has to be in your audience. It can be people.I just went to the page and decided not to opt in. you can still retarget those people. So keep that in mind.
Podcast: Play in new window | Download