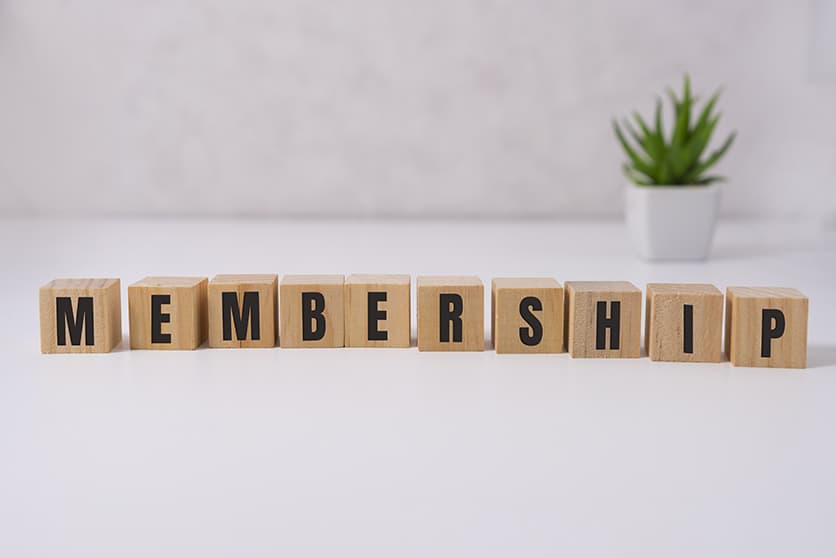 How do you create engagement between members after you switched to a new platform?
In this episode, we are discussing how to change your members' habits and what incentives you can offer them to get the engagement you are looking for.
Subscribe To The Show
3 Big Take Aways
How to encourage members to engage on a new platform
How to create new habits
What incentives to offer to create more engagement
---
PeerBoard – a software that allows you to build a branded, feature-rich community forum right on your website.
Memberships Mastermind All Access – The go-to mastermind for online entrepreneurs (just like you!) which takes you from figuring everything out on your own about your membership to having a wealth of knowledge and real-life business strategies at your fingertips!
Circle – a community platform that integrates with your creator stack and transforms your passive audience into passionate superfans for life.
Paul & Melissa's Inner Circle – The Inner Circle with Paul & Melissa Pruitt is an epic 12-month experience for online business owners, coaches, course creators, and membership site owners who aspire to create financial freedom and a lifestyle they want for themselves and their family and also create a positive impact in their community and the world.

Adaptive Membership – Adaptive Membership is an exclusive opportunity for online business owners, coaches, course creators, and membership site owners to play bigger and bolder in their business and explode their bank account with more clients!
Subscribe To The Podcast
And if you loved this episode, please share with a friend and leave us a
review!
Read Full Transcript
Melissa: Let's go to Alison. 
Allison: Hey y'all okay. So my question is how do I encourage my members to engage on our discussion forums since we've closed our Facebook group and moved everybody over it's kind of crickets. 
Melissa: This is familiar territory for us. 
Paul: So let's open it. Anybody have an experience pulling a community conversation over off of Facebook onto a separate platform. Has anybody done it and had success? 
Allison: In the chat, jason just asked, move people to where. So we were on Facebook. We closed that. I now have discussion forums that are hosted by PeerBoard.  It's web-based they can still get to it from their phone. It's very easy to do on phone and computer. So, but it's just like typical forums, discussion boards as opposed to right. 
Paul: Now, has anybody been a member  of a group where they've done this? And so my question is, do you still find yourself over on Facebook? And there's a feel like it's an effort for you as a member to even think to know to go over to the discussion board?
Allison:   So I don't have a Facebook group anymore at all.
A lot of my members were leaving Facebook and they felt like the membership was one of the things, kind of keeping them there and being someone who also does not like how much time I'm spending on Facebook. That was why we created forums. So Facebook isn't even an option anymore. Now my free group is still on there. My funnel where a lot of people come into, my membership still pulls from Facebook. That's still the big place where I find my members, but the paid group isn't there anymore. And so just trying to figure out, we didn't have huge discussion, you know, super chatter all the time in the Facebook group, in the first place, but having made the move it's way less conversation than it used to be.
Paul: So anybody else have any input? Alright So this is the good and bad of reality. We've done this three times over the years in recent time with "Memberships Mastermind All Access", and it didn't have a community initially. And we're like, Hey, before we even start a Facebook group, let's go over on "Circle" and see if we can get one ramped up and started.
And really we were motivated cause we're, we're in a high level mastermind with Brendan Bouchard and he brought us right into circle right out the gate , no Facebook group. And that was pretty active, but also everybody spending like $25,000 a year to be in that group. So it's like, you're going out of your way to have communication. 
And like, there's, there's a pain point tension there to be like, I'm showing up over here. Right. But what we did like though, was that the software once a week was sending us a kind of like a brief on what was being talked about over there. So it kind of brought our attention to it. 
Now the challenge is we have to look at is you have to figure out how do you change habits?
Because we are creatures of habit and we're creatures of convenience. So why, everybody says they're coming off of Facebook or doing this or that, some of them are probably quietly, still in Facebook because their friends or family members are there. They just might not be as active or whatever, but they're still, they want to see the baby photos and they still want to see and judge people and all that.
So they want to see what people ate yesterday, but they might just not be as vocal because they proclaimed two days ago that they were leaving the platform. Yeah.  So what happens though, is that technically like they still conveniently there, we're all addicted. That's the problem. We're all addicted. Our human behavior is Rover there. So you have to figure out ways to change the habit.
So what's going to get them indoctrinated to come over and restart a new habit. Cause you know, research says what 27 days in order to start a new habit, could you create a challenge for your members? That coincidentally is one month long. It's a 30 day challenge and there's a big, nice prize at the end of it.
And there's some great incentive because what I'm trying to do is I need to get them to create a new habit. Like I need over and start a new habit because otherwise,  why do we keep participating in the Facebook groups ? Because we're already on Facebook and it shows in our newsfeed, Oh, here's something, somebody commented something in the Facebook group I belong to.
That's why we go over there. Most of us don't start our day specifically going directly to a Facebook group that we're a member of to just scroll the entire feed. It's normally in our feed and we follow up where it's in our notifications and that's why we keep participating. Right. So very rare do we just go there. 
Now, what we're trying to do on the opposite end is we're like, hey, leave this thing you're addicted to and consciously open up that other app. How many of you have like 500 apps on your phone? And you know, you only use maybe like four or five of them on a daily basis and the rest of them, but you still are like, Oh, I can't delete it. I can't delete it. And you haven't opened that app in two years, you know? And we're like app hoarders. Right. But the thing is, is like, that's our community, right? Oh, it's got an app it's over there, but we don't. That's when we wake up in the morning, the first thing, and we're not thinking about is the open up that app, right. We're going to go up and on Facebook because we're addicted. We're, it's convenient. It's where everybody else is because your membership is the only thing on that other. 
So I would just, what mechanism, what incentive can you get created to start a new habit, to get them to engage in the new space? Because otherwise it's a, we've given up three.
This will probably be a third time coming up soon because I think Jason's the only one that posts on the, on the all access, you know, circle group. And we might, we have never made that one, a Facebook group and we might circle in and bring it back to a Facebook group. 
Now me just saying that out loud, deep side, inside of her soul, she's like her heart just like shriveled two sizes too small. 
Allison: Well, and I feel your, your membership on like the little app to the membership on my front page. And I see it all the time and I'm, and I do. And when I click over was like, Oh, this is where I can go see what everyone's doing and it's that, oh yeah, no, one's doing anything. And it's like, if I could just, and I'm like, they're having the same problem I'm having. So I'm like, if it's just that getting that first initial burst of conversation going, and that's just, that's been the hardest part. So y'all can relate. I'm sorry. You can relate that sucks. I'm sorry.
Paul: Oh no, no. It's we did this years ago with IP board was kinda like a vBulletin old board forum type system, hundreds of members in a, in a membership and we just could not get them like all of our courses and content were inside that board as well. Just couldn't get them over there. They still wanted to come over on Facebook and ask the question.
And then, and it was like, all the paid content was over there. And then we tried it again. This is our third time that we're just like, is it now? Is it going to happen? Nope. We're all addicted. You know, you have to, you had to figure out how to reform habit. Yeah. That's what you need to focus in.
Allison: The challenge idea is awesome though. That really, that makes sense. And I literally just today was thinking about a challenge. I've never done a challenge with my group before, so that actually dovetails with something I'm kind of already thinking about. So thank you. That might be what it takes. Yeah. 
Paul: And let us know how it works. 
Allison: No problem. I'll post about it in your group. Yeah, exactly. 
Podcast: Play in new window | Download