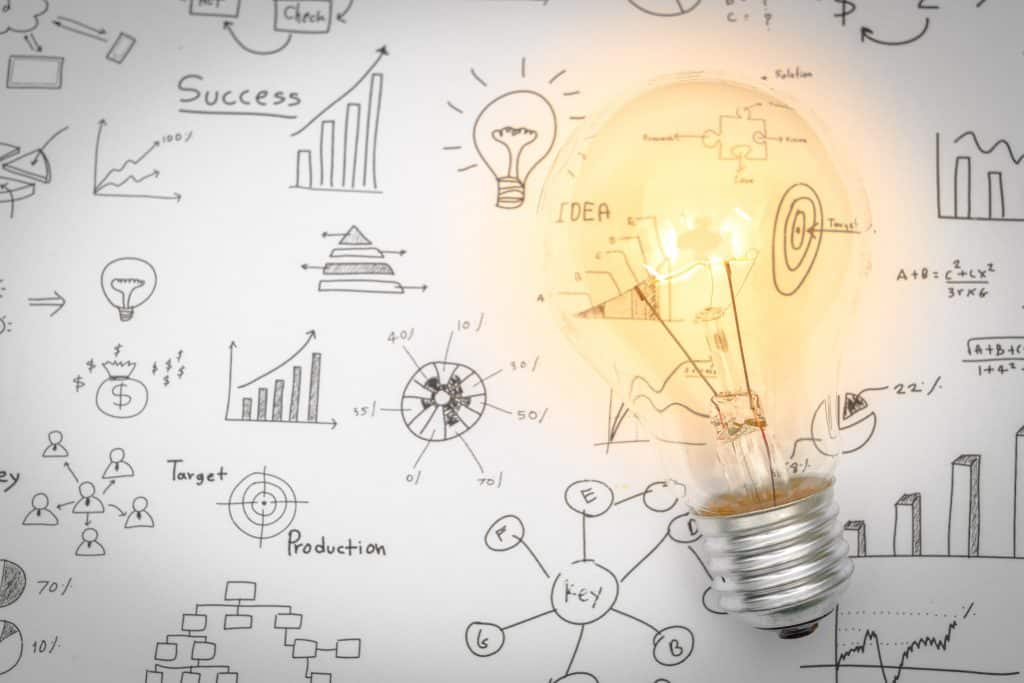 In this episode, we are discussing ways to attract people to your challenge by defining a clear and tangible result and distinguishing yourself from your competition in your messaging, as well as through Facebook ads by focusing on the right audience.
Subscribe To The Show
3 Big Take Aways
How to define a clear and tangible result
How to distinguish yourself from your competition through your messaging
How to target the right audience for your challenge through FB ads
---
Resources
Adaptive Ads Course – The best Facebook Ads Course for busy entrepreneurs (just like you!) that transforms strangers into raving clients! A Facebook Ads strategy & marketing plan that tells you step by step what to do so you don't waste money
Paul & Melissa's Inner Circle – The Inner Circle with Paul & Melissa Pruitt is an epic 12-month experience for online business owners, coaches, course creators, and membership site owners who aspire to create financial freedom and a lifestyle they want for themselves and their family and also create a positive impact in their community and the world.

Adaptive Membership – Adaptive Membership is an exclusive opportunity for online business owners, coaches, course creators, and membership site owners to play bigger and bolder in their business and explode their bank account with more clients!
Subscribe To The Podcast
And if you loved this episode, please share with a friend and leave us a
review!
Read Full Transcript
Melissa:  Ariel's next, "I'm running to challenge best way to fill it up." So you want to hop on the mic and give us some details. 
Ariel: Yeah. So I'm running a five day challenge for pastors of churches, less than 500.
 This is my second time running. My first time around I kind of just did it organic and just my email list had about 87 people show up or sign up and on a daily was about 20 people showed up and you know, it was great, lots of energy, lots feedback that was positive and stuff sold a membership on the back end of it.
so now my, my, my hope is, or my goal is to get at somewhere around 500 people to sign up. I've got some friends who were helping me with the affiliate side. But I,you know, I mean I want 500, it'd be like my logo. So I'm trying to get as much wisdom cause I have no clue. 
Paul: And when is it again?
Ariel:  September 14th. 
Okay. So you have, so you have some time. Does anybody have any tips on filling the challenge?
Heather: can you clarify what, and I'm sorry if I just missed it, but what, what is it that the purpose of the membership serves for the pastors, 
Ariel: The membership itself, so it's called breaking 500. So pretty much I kind of created like a my calling five step process for going from launching a church, breaking 70 members, 150 all the way to about 500.
And so it's using discipleship leadership strategies to kind of walk them through that process. 
Heather: Okay. So what result does the challenge deliver then?
Ariel: So the challenge gets them started on building a leadership team. So by the time you're done with the challenge, they have a concept of what a core team might be. And so I started day one by kind of talking about three keys to build, to growing your church and one of the keys being, having a leadership team.
And so we walked through day one is clarifying. How do you clarify who you're supposed to be? Day two, we talk about a scoreboard. The three,we talk about creating a core team day four. How do you develop leaders? And then they five is when we talk about  the actual roadmap.
Heather:  So the result is that they have a better idea of the strategy behind building the leadership team for the church.
Ariel: Yes. So I would say yes, some of them actually walk away with an actual list of people that they're going to invite to join them on the team.Because one of the biggest challenges for pastors is that they're not growing because they're doing all the work themselves. 
Heather: Yeah. The only thing that I would advise out of the gate is when you're doing a challenge, you have to either have something that's like super uniform that everybody understands they've reached that point.
Like it might be, you're going to walk away with five names based on what I teach you that you're going to have to think of right away,that can come on your team. And I don't know that that's the right one.
 Let me give you a better example. So I did it, I did my challenge for I coach Christian solopreneurs about aligning their priorities with God's priorities and how that allows them to have margin and rest in their lives. Okay. But that's deep work, right?You can't do that in a week. So my promise for the challenge was you're going to walk away with at least five hours of margin built into your schedule and a foundation to work from, from there to maintain it and increase it.
So how can you communicate a quantifiable or uniform thing that they'll know they walked away with because they need to feel like they got a tangible result and that tangible result chasing that tangible result is what's going to pull them in.And that's what pulled people into the challenge. They, I need five hours of margin in my schedule.
Ariel: Right. So what do they need that they're getting through your process that you can draw them in with? Because it's going to come down to messaging. Yes. Numbers are part of it, but like Paul said, I think it's going to come down to messaging.You need less numbers when you're messaging them. Yeah. Great, great.
So, so what we kind of say is our goal is to help you become a health church that's positioned to grow. And so we define health as one of the areas of health is you're clarifying who you are which is some of the things that we define in day one,day two. And then, you know, what's that team supposed to look like what are, what are leadership value?
So literally we'll go through and walk them through creating leadership values so that they can now measure their people against these values and say, Oh, I've got to teach this more. Or, Oh, this is one of the reasons why our,our teams are going this way versus all going this way.
Heather:  And so that's important because your distinction, I know the market, so God forgive me if I'm taking too much time, but your distinction is so important here because so many of the people who are doing what you're doing, which is teaching term church growth, they're not teaching it from a place of establishing the healthy church and discipleship like you are and you and I both know that's the only lasting numbers you're ever going to get is through that solid,organic, healthy discipleship.
They're teaching it from a corporate marketing, treating outreach, like marketing standpoint. And that's how you're different. You have got to pull on that fact. You need to draw on the fact that that's the distinction in how you're teaching growth, as opposed to how others are teaching it without bashing without, you know, but, but there's a way to do that.And that's going to be key, I think, for what you're doing.
Ariel: I appreciate that. Thank you.
Paul:  Anybody else have any input as far as how to build it, get people into the challenge
Suzanne:  I do. And that is, is that, are you planning to do webinars to have them come in or to market it?Are you gonna be Facebook ads or how are you gonna attract them to the challenge?
Ariel: So, yeah, so right now what I've been doing is just some affiliate partners, you know, so some of them have friends that have  large followings and others are friends,who've gone through the challenge and, you know, they're a small church and maybe they've got 20 other pastor friends that they might invite. So it's kind of a combination of that. I was wanting, I wanted to do Facebook ads just, you know, a little nervous about spending, making the investment and then not seeing the return.
Suzanne: You know,what, what does really occur to me strongly. And I love what Heather shared, and it's so critical that you distinguish yourself. And I would, and as Paul said earlier to go into the challenge and the, and the membership, they need to get to know you, and there's nothing like a webinar, an extended period for you to talk about your philosophy of church growth and what you're out to contribute and what you've learned in your own church growth and how being centered in your faith and discipleship.And those kinds of things is really going to help you.
And so I have a five step formula that I'm going to teach in the challenge, and you're going to come in and you're going to figure out where you are in that five steps and then place yourself there. We're going to help you get to that next place. I mean, so I think that that introduction then we'll have people coming in in like mind.
So if they want the corporate model, let's market it and fill the seats , they can go somewhere else. If they want to have a good faith based growth process, you're the guy. And so I think, I think that can get communicated in a webinar personally and in an emails and in materials that you'd give to your affiliates that are going to sort of maybe spread the word. 
Paul: And if you're sick of the marketing angle of growing your church, you're going to really love this challenge. If you're sick and tired of all the marketing and the shallow end of the pole tactics of growing your church, this challenge is meant for you. We're going to show you how to do it the right way from a heart centered standpoint, you know,like you can just sell against selling with that directly pointing out anybody, you know, and then what you'll do is not only do we grab people that have not been influenced, you also got the people that had the bad experiences and not liking the stuff that's out there that are still hunting for some type of solution.
And you're going to be the,you'll have the alternative message against the market 
Suzanne: And with the webinar, they'll get to know you versus what everybody else says about you as well. And I think that's really important. I mean, really, really important. 
Paul: Let me see, Erica has her hand, does anybody else want to contribute?
Erika:  I was just thinking if you could write a blurb,like smaller than a blog post, but a mini article kind of thing about what's the difference. What's the difference about the marketing kind of way and the way that you're talking about with just lasting and sound and how do you know that you're going down one path versus the other, and then dropping join my five day challenge at the bottom,and then doing that posting that mini article and the challenge link in specific Facebook groups and LinkedIn groups that allow it to have your, your people in here.
Melissa: That's great. Yeah. 
Paul: So what I would do first is in Facebook ads manager go into the section called audiences.
And then what I do is I would take everybody that's registered last time. And any other people that, you know, that fit this criteria that you just communicate on a daily basis with,then they get, you have their email address upload it as a client list into the audience section of Facebook And then what it'll do is if that email is associated to their Facebook account, it'll, it'll link it'll know who these people are. So they, they there's like thousands of data points that these people have in common versus the rest of the world.And then what you can do is you can do what's called a lookalike audience.
So there's a little dropdown when that audience is created. There's a little blue button. You can click the down or it's green, I think everything's changing right now. So and it says you can create a look alike audience against those people. So it's going to see the commonalities,the topics, the Facebook groups, they belong to what they share, their values, their belief systems, their traits, all this stuff is being tracked about us.
Okay. And Facebook knows all this information so we can do as a lookalike audience against them, and then do a Facebook ad. And you can put in whatever extra targeting that you might want based,you know, in conjunction to that cause it's stacks on it. So you can get people that are very similar to the people that already registered before.
And it'll give you a lookalike audience against them and you can do that per country. So there's certain countries that you do. And then you stack that with the interests that would make that audience even tighter in,in an ad. And besides that, you know, if you're doing freebie stuff out there and giving things away along the way, you should have your Facebook pixel on your pages, because if the right people are resonating, they're going to get your freebies and your offers and things you're putting out there in the world.
You have 180 days that you can retarget somebody that goes to your website. As long as that Facebook pixel fires, you can actually have a separate audience of people that hit either your entire site or specific pages of the site. You have six months that you can retarget and bring them back into your world.
So you can purposely put in scatter breadcrumbs all over the place. That'll only track the right people and then you can purposely retarget them.And lastly is, I would  do a joint webinar with them to their friends, having unique message for them. It'll make your friend that's the influencer, how their perceived status will be higher. And you'll get more participation because they'll bring their group of people. Like when we,we did a JV launch with tribe for Stu, we did something called reboot camp before Stu launched.
And we bought a huge following that came through a challenge that Stu, Melissa and I did together. Like we recorded ahead of time together, chopped it up into a five day challenge. Now what it was is a Baton thing. We influence people.They didn't know who Stu was. We had the influence of these people.
They came in because of us, but we transitioned introduced them to Stu. They love Stu by the end of the challenge. And they went and bought tribe. It's like passing the Baton. Okay. So just to you have people already have these influences of other people,  do a Facebook live with them and they bring you on like, get in front of their audience. They have the credibility, they have the status, they have the expert, they have it's their following it. And give, just give them a different link to go, to, to sign up for your challenge, give them a different link.That way everybody that hits them, you can buy for 15 bucks, buy a different domain and have it forward to a different page on your website, where they sign up.
And, you know, everybody that comes in that domain and the hits that form is from that person. So they're going to get paid if you don't affiliate relationship later on
Podcast: Play in new window | Download