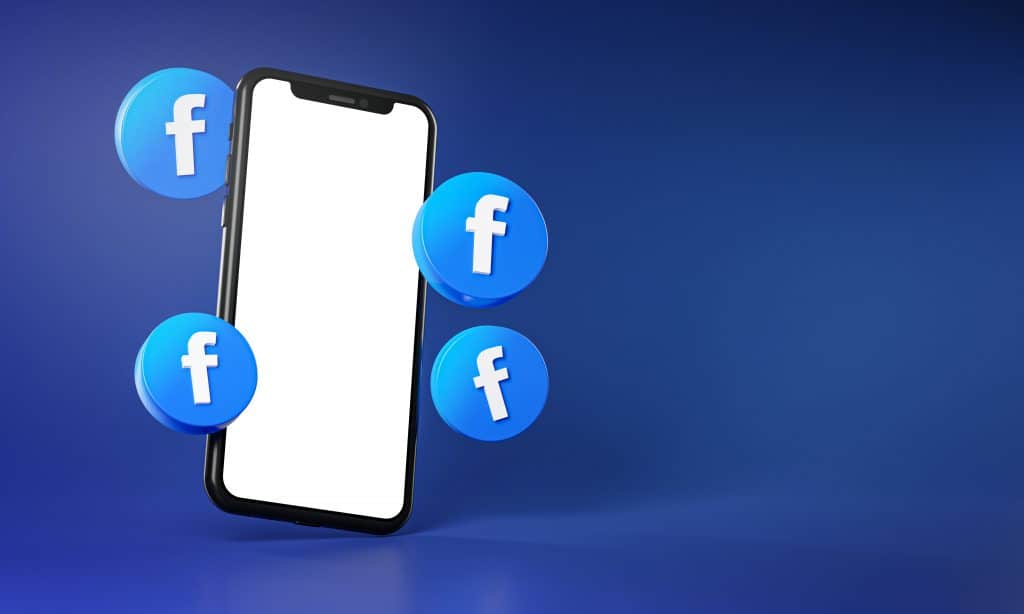 In this episode, we are discussing why you don't necessarily need a Facebook group to create cold traffic, where to look for your audience, the topics that they are interested in and how to create meaningful conversations that convert.
Subscribe To The Show
3 Big Take Aways
How to reach new audiences
Where to find your audience
How to create enough conversations with the right people
---
Meetup: a service used to organize online groups that host in-person and virtual events for people with similar interests
StreamYard: a live streaming studio in your browser. Interview guests, share your screen, and much more. Stream directly to Facebook, YouTube, LinkedIn, and other platforms.
Clubhouse: asocial media app for iOS that facilitates auditory communication through rooms that can accommodate groups of up to 5,000 people.
Paul & Melissa's Inner Circle – The Inner Circle with Paul & Melissa Pruitt is an epic 12-month experience for online business owners, coaches, course creators, and membership site owners who aspire to create financial freedom and a lifestyle they want for themselves and their family and also create a positive impact in their community and the world.

Adaptive Membership – Adaptive Membership is an exclusive opportunity for online business owners, coaches, course creators, and membership site owners to play bigger and bolder in their business and explode their bank account with more clients!
Subscribe To The Podcast
And if you loved this episode, please share with a friend and leave us a
review!
Read Full Transcript
Zelisa: I was wondering what is a good way . 
Paul: Great question. So who here is generating cold traffic and not leveraging your own Facebook  So you don't want to build a Facebook group like your free group.
Melissa: Yeah. So how else is everyone getting those prospects, Ian? Yes. 
Ian: Hi. So I have a Meetup group, I don't know ifyou are getting engaged in Meetup, I have maybe a thousand plus members in there. But what I do is I partner up with different organizers in different retail groups. And it's really powerful stuff because we're partnering, as we know, is just exchanging of each other's assets and lists at the end of the day. It doesn't even have to be any Meetup group, it can be just emailing a forum and say, Hey, this is what I have. And I see you have that. Let's see if we can help each other out in some way. 
And I really, really liked that way because you know, if there's a mutual way of helping each other out without having to do any Facebook. I combine both, I do Facebook ads and I do this, but I've found that actually about 20% of my leads come from partnerships, quite good.
Paul: Excellent. Great. Thank you Ian. And it looks like Kari has her hand up 
Kari: The things that I have found other than just Facebook groups is if you have a blog,
that's a good way to have people find you, right? Because the key is, is they have to be searching for a question and they have to be able to locate you when they are asking those questions. So Blogs, YouTube videos, Pinterest, Instagram, I don't do Instagram, but that would work too. 
So wherever your folks are potentially at I think the key is, is almost to be very, and I'm not great at it, but if you can have those key words in what you're doing so that you're showing up when people are searching for a particular topic. 
Paul: Excellent. Thank you. It looks like Alison has her hand up.
Allison: Yeah. I'm kind of piggybacking off Ian's idea about doing collaborations. Another way to find people to collaborate with would be podcasts and other, you know, like things kind of like what we're in right now, like anything where somebody already has an audience built that is not necessarily specifically in your niche, but is Is that the word I'm looking for to your niche?
So, so for example, I'm a homeschool coach and I've spoken on a lot of parenting podcasts because homeschooling is something particularly in this last year that a lot of parents are having to face. So looking for somebody who has a similar niche, that your people might also be in and you can deliver value to them. It's not just you coming and saying, hey, come do my thing, but it's you sharing value with them? You're giving them, you know, an episode for their podcast. You're giving their audience really great value, but you're also getting your name out there, to people that you don't necessarily have a connection with yet 
Zelisa: Thank you. Well, I guess what I'm hearing is to build cold traffic, I gotta focus on continue to build the content with the different social media platform, which as you all know, it takes so much time. And, and that is the part that was like, I had to pick and choose if I want to do the YouTube, or if I want to do a blog, then the Facebook group will not be a priority. So I'm just trying to trade off which one, but what both Ian and Allison saying,  I get that the last month I joined it a face group stream. And that generated a lot of customers for me, So that's kinda like what you're saying, partner for people show audience. Yeah. 
Paul: It looks like Loretta has her hand up. 
Loretta: I want it to say you can repurpose your content in all those different places that you've said.
So, I mean, go into your Facebook page. If you have stream yard or something similar, go into your Facebook page and you can stream from Facebook page to Facebook group to YouTube as well. And so you get it all done in one sitting. And so you're not like doing it over and over again, same content. And so you can build all three platforms.
And then after that, use the YouTube video in your website, in your blog, if you have one, that's what I would do. That's what I'm doing. 
Zelisa: Okay. Thank you. Thank you. Thanks everybody. 
Melissa: Yeah, I was just saying, even to the extent on that repurposing content and then that video transcribe it that becomes blogs. That becomes emails.  We're all about working smarter and I'm a hundred percent agree with  if you can partner up and give value on podcasts, going into other people's Facebook groups, giving value as a way to just connect with people. There's lots of ways to generate cold traffic and you don't have to have a Facebook group.
I mean, if Facebook group can be a great source, but it's not the end all be all. There's a lot of other ways to do it. So, yeah. 
Paul:  Begin with the end in mind. How many people do you really need to buy into your thing, your offer, to reach the goal that you want. And then from there reverse engineer, where are these people hanging out already and what topics are they seeking and give them what they're already looking for so that you become relevant to them. So then you look at everything that would, everybody talked about, that'll then reveal what type of podcasts you want to be on, which ones you want to avoid, what type of lead magnet that you would create, what would be a freebie offer that would be the right bait to pull these people in. But if you know how many people you'll want, cause a lot of us were doing it all wrong. We think that you have to have a hundred thousand people following you in order for you to get your 50 people in your course or your membership. And it's like, you could have no Facebook page, no Facebook group and fill up your course in your membership.  You just need attention wherever the people are. There are people right now that are leaning in the clubhouse exclusively that are just spending the day, opening their own, like really good topics on their thing.
They don't care about the thousands of people in big groups. They're just sitting there with their own little room and at four or five people pop in at any point in time, they're just giving value to there's four or five people. And what happens , they're converting private coaching clients left and right all day long because  they're just sitting there and somebody resonates with that topic.
That's the title of that room pops in. And if they're in a 3000 person Facebook or in the, in the 3000 person clubhouse, they're not getting onstage. They're not being able to have a conversation with the influencer. There's 3000 people in front of them. They're just in the audience the whole time. So those people don't need a whole bunch of followers.
They can just sit there with a relevant topic. The right people come in that resonate with it and they just talk into it. Some of us don't have to do anything online. We could show up at live events when that comes around again safely. And you just sitting at the lobby bar, we have friends of ours. Like that's what they do.
They technically sit at the lobby bar of major conferences and be able to come up and start talking to them. And by the time they're done, by the end of the event, they have like 20 clients because they engage people in one-on-one conversations, find out their needs and like, Hey, this is what I do. Oh my goodness.
I'm looking for somebody like you, person on stage is not solving my problem. But the conversation we just had in this last hour is more value than I paid anybody in the last five years. How do I work with you? And they need a Facebook group for that. They need a Facebook page for that. They need an email list for that.
So a lot of us get caught up in the vanity stuff, but how many people do you really need and how do you create enough conversations that people that need the thing that you're offering and just go where they're at. So where's their attention right now. Just show up there and be relevant. 
Zelisa: Right. Thank you. Good advice. Thank you. 
Podcast: Play in new window | Download