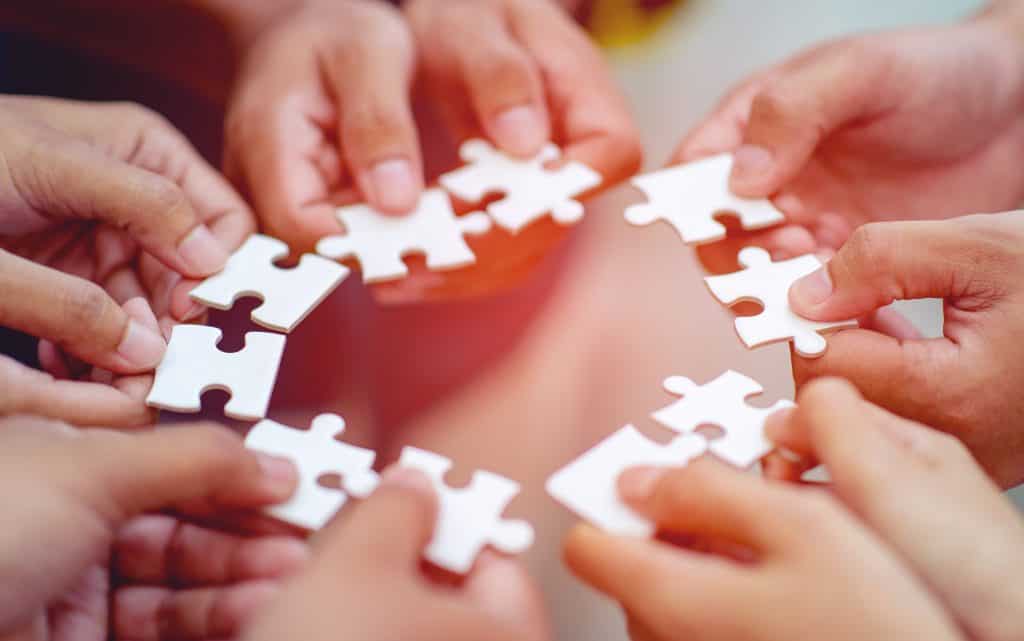 There are so many options to choose from when you are looking for a platform to host your membership. It gets even more complicated when you want to have separate websites for your different memberships.
But sometimes we get too caught up thinking that we need so many things to create what we consider the perfect experience for our members, just to find out that a much simpler and cheaper solution actually works better for our clients.
In this episode, we are discussing simple solutions to run multiple membership websites on one platform without breaking the bank and how you can scale those sites later on.
Subscribe To The Show
3 Big Take Aways
How to give combine multiple different experiences on one site
How to offer different access levels on a single site
How you can scale your solutions over time
---
Paul & Melissa's Inner Circle – The Inner Circle with Paul & Melissa Pruitt is an epic 12-month experience for online business owners, coaches, course creators, and membership site owners who aspire to create financial freedom and a lifestyle they want for themselves and their family and also create a positive impact in their community and the world.
Adaptive Membership – Adaptive Membership is an exclusive opportunity for online business owners, coaches, course creators, and membership site owners to play bigger and bolder in their business and explode their bank account with more clients!
Subscribe To The Podcast
And if you loved this episode, please share with a friend and leave us a
review!
Read Full Transcript
Melissa: Para wanted to know your recommended platform for running multiple sets and memberships.
Para: I am still stuck. So Para do you want to hop on and tell us what you're working with should have said site, but I'm just taught you something new and it was getting, so I did try to quickly give you a backstory. I kind of told you in an email that we had talked about that I'm currently running membership right now, adult membership.
I am a elementary school art teacher and I've been teaching now for 10 years. So I also teach art online now because I'm in California. So I'm stuck in this online world anyways, but it's actually been great. So I have that. That's running, it's not a membership. I have a site for it. It's on WordPress.
Then I have another site which is Wixx. That's the adult one. That's my membership. That's running currently. And now I also have a new membership that I want to start a children's based literature and illustration and very excited about it. It's like, I can't wait to put it together. It's hasn't been created, but it's all here. And I'm just like, it doesn't exist in the world yet. So I can't wait to put it out there. But I guess where I'm stuck is like, okay, do I want to learn a new thing again? Another platform? Like, I'm going crazy trying to figure this out. Of course I have Searchie. So I've got that.
I don't know what's going to happen with it. I know it's going to become a hub really very soon. I talked to, well, I don't know how well it'll turn into Kajabi, but I've been comparing Simplero Kajabi Katra There's even more, I'm sure there's more, I'm forgetting. The another one starts with an M I don't even know, but there's so many. And at this point I've put up a wall and I'm not doing anything. Like I'm literally treading water going. What do I do next? I can't do anything because I don't have a site to run everything. Kajabi would be great. That's my ideal. I think that's kind of where I want to go.
If I've looked at everything, that's probably one of the better ended things, but I can afford half of it, but the $320, what I need, I need the tear and tear on that for that particular thing. And it's just not my budget currently, but eventually it could be.
It's just that, I don't know. I need three sites. Right? So three sites on one platform somebody said, use Kajabi, do one hub and then have them all go out of that one hub. Then I'm still using my other sites, which I don't want to keep you. You know what I mean?
So I'm stuck between a rock and a hard place. And I don't even know what to do at this point or where to go. Like I have a million other questions and a million other things, but I feel like . I can't even do any of that until I fix this one thing.
Melissa: Yeah.
Paul: Anybody else feel tech overwhelmed?
Para: Yeah. I don't know what to do about that.
Paul: We've got a lot of injuries,
Para: Honestly. Not just me, but see, they don't, they also don't match up. Like they they're similar because I'm teaching creative women how to run art camps and classes online and in person. And then I'm the other one will be me teaching classes myself. And then the other one is a membership for children that I'm doing art and literature.
So they are similar to each other and yet they're not. And I don't know if I want them all in one hub, like one site where you click on them because in price difference, let's just say someone sees someone's in my adult membership and they see that I have a kid one and they go, Oh, well, I get about the same amount of content and that, and it looks like she's charging less. So maybe I'll just do the kid one. Like, and they don't of course get all my units and all my stuff and everything I have in there. But I don't know. So I'm like, I don't know what to do.
Paul: So Jason has his hand raised, so we'll, we'll start there.
Jason: Thanks very much. I'm not a Kajabi user. However, I do have a client who is going through launch at the moment. She's just had people sign up on a paid challenge going through this. And she's having horrendous problems with Kajabi is email deliverability. She's had countless emails of people saying, when do I get my welcome email, those kinds of things.
So I'm not a Kajabi user. I don't know about the other features that sit within it. But as a concept, if email is going to be important to you in terms of deliverability and how you, I would definitely look into that is one thing that I've definitely observed. People talk about a lot when it comes to Kajabi. I have no, no way of saying it's good at this. Good at that. But that is one thing that I do hear and see a lot and have a client who has literally gone through that this week.
Para: Okay, good to hear.
Paul: No, I did not know that. So that's good to know. Dr. Kyrin, okay. Yeah. Yeah.
Kyrin: I think Kajabi is like 399, isn't it or something for the enterprise, which would allow you to have I find it a lot if you are just starting. I don't know. But what about one of the plugins? Something like membership wishlist or one of those, if you're in a wordpress, which I can see that's 149 a year.
I don't know if you can make on limited membership sites on that. So I would imagine it would be on the backend of a WordPress site. I don't know enough about it, but that would be . Something.
Para: Okay.
Paul: We we've been through this, so we have, we definitely can contribute.
Suzanne: So Suzanne Just that I had several people that I know in the groups that I'm in, that have used member vault lately. The one I had written anything about it, except that it was free. And then it seems to be supporting them. I'm a Kajabi user and I've never had any problem with email.
and it's, I don't pay $300. I'm, I'm kinda curious about that,
Para: but it's for the higher, it's the highest one you can get , it holds three sites. It can, you can build three websites on it. Otherwise you're just doing one website. And once one business only, and I have multiple businesses that I wanted to place in one spot
Suzanne: you can do three courses. I mean, I don't know, but I'm not going to go down there because I'm not knowledgeable about it, but I'll do multiple courses.
Kyrin: no, but I think she has three different companies, so she would need three different domain names. So she'd have to buy the enterprise one.
Suzanne: Gotcha. Okay. Yeah. Good,
good luck.
Paul: Alright. Anybody else have any input? Okay. So do you have anything you want to say before? I, No. So, so whenever you guys get into this yet there's so many shiny objects in this world, so you gotta be very, very careful to delete as much as possible.
So we had to create, what's considered a tech stack, but we're not gonna get into that heavy right now, as far as like all the pieces. But most of these programs, even these all in ones,
It's separate where you have a product. Okay. And that's what you're gonna sell. And that's actually what controls, as far as the cart is concerned. So you have product a, B, C, okay. In each of these is your offerings, as far as your, memberships, whatever.
Now you technically don't need to go into an enterprise level of any of these programs like ClickFunnels Kartra things of that nature initially. Okay. Because I always considered everything from the cart this way. I look at that as back of house. Yeah.
This is stuff that people don't see every day. We're worried about it. We're worried what the URL says, but our, our members don't care. They don't see that stuff. They just need to know where to log in everything over here, which is your front end, which is your website. It could be your Wix account or, or your WordPress or whatever.
All of our sites are on a $15 domain name and its own WordPress site.
Okay. Now we're on Kartra but it doesn't matter. Okay. This could be click funnels. This could be Kajabi. This could be, it doesn't matter. I'm w I'm not as concerned about . That. There's a button that says, Hey, I'm going to buy something. And on this site, there's a button that says you want to buy in on this one.
There's a button that says you're going to buy, right? So it takes them to a different cart. Now the backend, technically on the back end at each of these, you can have one generic members area per se. Okay. But you have what are called levels typically. This cart could give level a, which would then show these lessons.
And they would only see these lessons because they bought this, which is just assigned to this level. B could have a whole different series of what is shown and then C cart could show a whole different potential level of posts or lessons or whatever. So all you need is a generic logo at the top, and it could be members area. And you could just say members area on it.
It doesn't have to say like what the thing is. Cause the first one of each of these could be the logo plus a welcome video, right. That they get defaulted into. That's the first thing that they, each of them say, okay, so none of these need a custom domain. None of them need a custom domain because their entry point is over here.
They're coming to that domain, that domain, that domain they're clicking on their members area. There's a little link you have. There says members area, members area members area, the moment they log in Kajabi, Kartra ClickFunnels knows they only bought this product. So they only see these lessons Kartra or Kajabi or Clickfunnels knows they, you only, you bought this product. So it will only show these . Lessons.
So you technically can take one member's area and give multiple different experiences and not have to buy the enterprise. Okay? Because this product is separate. This is the $99 a month and a $99 a month we're going to trigger inside the members area that and you're going to control the posts.
Like what they see, there's, of course you could have bonuses in there. You could add deliverables. You can have extra things, you know, downloads for them, but you get to control what they see, because it locks that level inside of like inside of Kartra, they just call it access levels.
So inside the admin of Kartra, as an example, and I know Kajabi, and we used to have click funnels. So I know it has the same thing. Let's say that this is a post that has a welcome video and it has a download. And it has a button here to download things and stuff, right? In the section, what will happen?
It'll be like, who sees this? So you get the control with a toggle, turn them on and off does access level one, people see it, or does access level. Two people say it, who sees this only people that have access level two see it, which then means you have one membership area. You're not breaking the bank.
You can create separate products, but the public doesn't see, they only see the cart. You have a button on your sales page and you're sending them specifically to that cart. They don't see the other choices. Then when they get their login information, they come to a generic login. And because they only have access to that level, they only see the lessons that you're showing them.
You don't need 15 different membership areas. You can control access levels depending on what they bought.
Para: So the only thing is, is that means I still need to pay yearly for Wix three different times or yearly for WordPress three different times. Right? Cause they're three different domains and doing three different places. Cause that's what I have now.
I have Wix. I have, which I need to, I don't like having two, but I have Wix. I've WordPress. And the third one, I hadn't decided. Cause I thought, well, maybe I'll just get Kajabi. Cause you build your site in it. And then you, you go from that. But then I was like, this is still insane in regards to costs.
Paul: So you're saying, I should still have domains. Like let's just say they're all WordPress three WordPress domains, which I have the domains. I mean now paying for
Yes. And I apologize. So what I'm saying is that this is a scalable option that you can grow into. And today you're buying your first car cause you're 16 years old. And then when you can afford the better car, you're going to not worry about all this. And you're going to enter, upgrade to the enterprise and you're going to get rid of your little Wix websites or these other things, because you're able to now afford because it's an investment, but you're going into a scalable option that allows you to grow.
And then maybe later on you pay a VA and say, hey, you know what? Take all this. That's inside this membership on level two. And since I have the enterprise version of Kajabi, now I want you to move all those lessons into its own platform. And you just paid somebody a hundred bucks in the Philippines to do that for you. And you're like, not sweating it wasn't your time, but you do it when you're ready.
Cause the conflict that you have right now is that you are in the position of getting your first car, but it's not your dream car. It's your first house, but it's not your dream. And what you want to understand is that you just need this to be a scalable solution that you will make different choices later. You're talking to somebody that's spent over 40 something thousand dollars in the wrong choice two years ago to create a custom beautiful thing that none of our members actually cared about.
None of them actually cared. We were so caught up in all the whizzbang cool things that we did. And we were at a loss actually funny cause it's the mastermind. We just did this past week. We were at a live version of what we just did the other day. And one of our members said to us while we were teaching, Hey Paul, melissa, do you know, you know, photographer, entrepreneur association is going to an adult website.
We're like what? And come to find out. One plugin was out of date. One plugin was out of date and it had over 40,000 pieces of malicious code pushed into our pages and the database. They totally took over entire platform. And here's the irony is that within most of it was not a happy person.
then everything was on Vimeo. So like all of our videos and stuff for all of our trainings, she redirected all that and uploaded all of them into Thinkific was Thinkific Thinkific, which was costing is 99 bucks a month. And our members at great length went out of their way to tell us how they love the upgrade that we did to the membership site.
So we spent over $40,000 and then when we gave them a bandaid of Thinkific, they had a better user experience. Cause all they want to do is be able to figure out how to get to the content. Right? Yeah, yeah, no, I just want you just to have a learning experience. We went through.
Para: I'm looking for, cause I just,
I feel like I don't want to jump in and make the wrong decision and spend a ton of money.
Paul: Yeah, but the decision is not perfect or permanent. You just going to grow and evolve into one of those decisions and you don't want to have to redo it over and over again. It's very painful to leave one platform and go to another one because the more you're indoctrinated with it, the more content you have in it, the more members you have in it is really painful to get everybody else and something else.
We've done this three on this three times.
Melissa: We're not moving anymore, we're done.
Paul: Just if you think about the amount of time, energy and effort that ClickFunnels Kajabi and Kartra, and those types of companies they're going to spend the same amount of time, energy, and effort to improving their platforms to stay competitive. Right. You know, so like this week we got an email that Kartra is implementing like it might even be out right now the ability to do internally the quiz funnels.
So actually have functions to be able to do quick. They already have like deadline funnels in there, which we love. Would you like evergreen countdown timers that can be in your sales pages as well as inside your emails. So when somebody comes into your funnel, it can be based on a time that they came into your funnel and it can give them a countdown like a scarcity countdown based on their experience, which is really cool. But that's, that's another topic for another day. Sorry. But, but that's what I mean is that these companies are already at that level so that the nuances that they're implementing in their things is at a different layer, you know, different, different things.
Para: still, still haven't made a decision, but I'm grateful for all of the information
Paul: You just need your first car.
Melissa: Love it. Awesome.
Podcast: Play in new window | Download