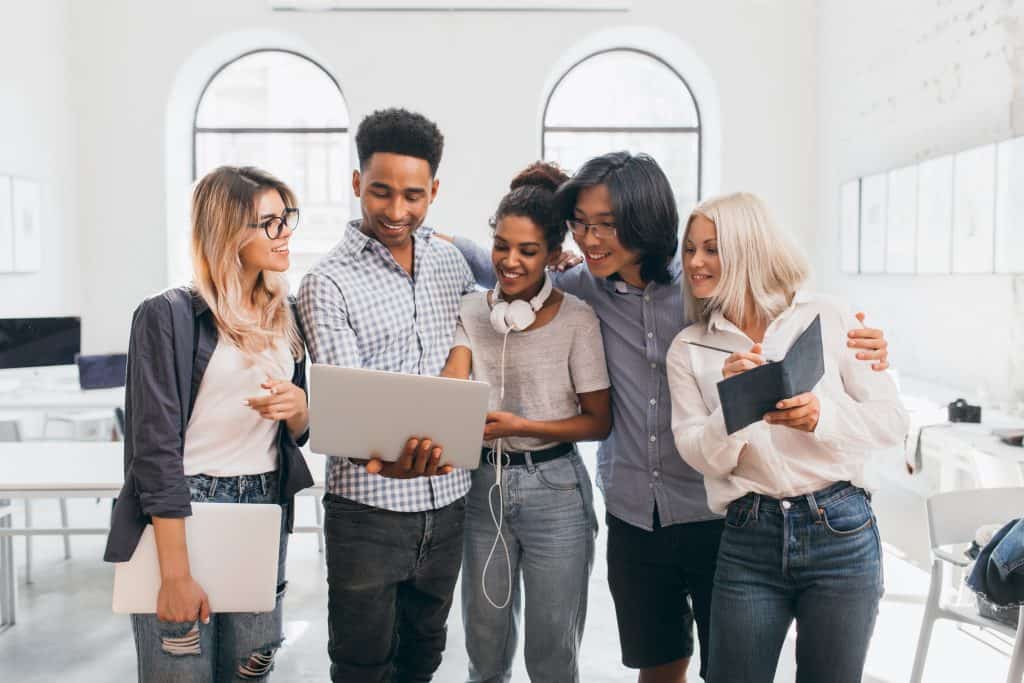 There are more ways to encourage your existing members to refer to your membership than just through paid incentives.
In this episode, we are discussing the 3 types of incentive-based promotions and how you can successfully incentivize your existing members to recruit new members.
Subscribe To The Show
3 Big Take Aways
How to use gamification for your members drive
The 3 types of incentive-based promotions
How to seamlessly embed a referral opportunity
---
Paul & Melissa's Inner Circle – The Inner Circle with Paul & Melissa Pruitt is an epic 12-month experience for online business owners, coaches, course creators, and membership site owners who aspire to create financial freedom and a lifestyle they want for themselves and their family and also create a positive impact in their community and the world.
Adaptive Membership – Adaptive Membership is an exclusive opportunity for online business owners, coaches, course creators, and membership site owners to play bigger and bolder in their business and explode their bank account with more clients!
Subscribe To The Podcast
And if you loved this episode, please share with a friend and leave us a
review!
Read Full Transcript
Judy: Hi everyone, I have a membership. My question is getting those members to recruit other people. So i teach online cooking in real time. I've offered a few invited friend for free just to test us out.
That went mediocre. I said, last time we're looking for new members I'd like to grow it. If you have someone let me know, and I'm not hearing anything. So what might be some other I could use.
Melissa: Excellent. Good question.
Paul: So has anybody done a member drive, like internally where you're using your existing members to potentially go out and promote and pull on or have you experienced it?
Have you been in a membership where this is used and if you would like to contribute,
Rebecca: hi, not so much about members directly, but what sparked my interest and what I thought of was Cinco de Mayo cooking class, or, you know, if you go to, I don't know, what state are you living in?
Judy: I 'm in Wyoming.
Rebecca: Oh, okay. So some of the cooking stores will have some date night and they have like certain menus and I would just kind of look at those for ideas as to what they think is attractive to people that are, looking for a little, something special for their cooking for date night, or just, you know, for a nice family, fun family thing. So there's, there's like different things like that, that you could advertise.
Judy: Thanks, Rebecca. Great.
Paul: Has anybody been part of a membership or have a membership where you've done a successful internal recruitment plan where you incentivized one way or the other existing members to go out and recruit more people in? Have any of you ever experienced come along? Like as a buddy, you know, like an invited friend in a membership?
Yeah. Sorry, Becky, you have. Yeah. Cool. So I have some thoughts.
Melissa: I just actually, as Rebecca was talking to just thinking of ideas too, again, because that's, what I love about this isn't here is that almost, maybe even having just like a fun event as well, too, where they can, you know, bring a friend maybe, and you can do different themes. You can do a ladies night out type of thing and have like different types of themes for them to encourage them, to bring friends with them and have that collaboration as well, too. So that might be something that you can do with your current members and have special events within the membership where they can bring other people to experience it.
Cause I know when we were chatting before, it's a matter of just people experiencing what you do. And then they realize, Oh my gosh, this is like really fun. So having them be part of the process of bringing people in as a friend or like different nights, different themes and things like that. So that could be something really fun to do that as well.
You know, You can do incentives and contests as well, which I know probably that's what Paul going to speak into. And I think that could be, you can have a lot of fun with that, where you could have like an ongoing contest each month for you know, a membership drive type of thing or special promotions.
And that's probably what you're going to go with with the next step with that too, because we've done things like that.
Paul: So sometimes when you do gamification that incentivizes, if they can have fun that there is a leaderboard, if there is a little competition, I think all of us need to be careful. We use it a lot as an example, Uber or Dropbox or Airbnb, they use gamification to refer friend that allowed them to go viral, to build their memberships or their services very quickly. The thing is that you don't have an emotional attachment to an app, just throwing up a alert or making aware that if you simply click this little link and you use it, you could get the next ride free type thing. And it's different than when you're in an influencer environment. And influencer is constantly asking you over and over and over again, Hey, send referrals and referrals send referrals. So there's a delicate balance of dancing because a lot of us don't ask for referrals a lot of time. And we miss out on a huge opportunity because the people that are in your world that are already investing are typically your best salespeople out in the marketplace.
Back when I used to train for century 21 corporation, they really focused us when we taught incentive-based promotions. When I would teach brokers and agents like how to drive people into their businesses, as well as even from like a recruiting or acknowledgment standpoint, they normally centered around three different main buckets when it comes to these incentive-based things. So one was just the most obvious, which is financial, but you have to keep in mind, not everybody is financially motivated, especially when it's a small amount, right? It's like, are they going to go out of their way to like tell their friends and bring them over type thing. So there is the other type of incentive though, which is just a reward or an award.
So there's recognition is financial and there's award. So like looking at these three different buckets. And sometimes people just need a call out like a shout out, like a thank you and acknowledgement.
And they're on the cloud nine, have any of you been on something where like, even as simple as a Facebook live, somebody acknowledges your name and you're like, wow, you just get that dopamine kick. Like I've been acknowledged, I'm a human, I'm just not one of the numbers watching this Facebook Live or you might belong to a program. And like you posted something in the Facebook group and the influencer, like highlighted your name on the weekly email.
Like, Oh, this is a really good post from Paul Pruitt, you know, type thing. And you're like, Oh wow. I feel special. You know? So sometimes it doesn't have to be a financial thing. And a lot of times we focus so much on like, Oh, how much do I need to give? And a lot of us probably just get really excited to support or just to see our name, lit up for a moment and we just get that little dopamine kick. So don't always focus on like a financial reward.
Sometimes it could be, it can manifest in a different way . Now, what I would just be careful of also is you don't want to keep going to your people.
And because they they're investing, they're spending money to have a certain experience, a certain you're delivering on a promise of transformation to them. And if you're constantly going to them saying, Hey, can you refer a friend? Can you help us out? Can you, then it's like, they didn't come here for that. It would be like you sitting down at a dinner, really enjoying a meal. And every time you come over, the person's like, you know, the, the server's like, Hey, can you grab your phone out and invite a couple of friends? Like we're a little slow tonight. Can you do that while you're, while you're eating here? Like you got anybody else to get them by.
So just be careful now when you have event based promotions, then it's, it's like a hidden way of embedding that referral opportunity. So may, could be member month is the number of drive month. Like this is, you know, and you can have fun, creative things. We used to get really creative. So century at the time century 21 was the sponsor of the all-star game for major league baseball many years ago.
And so what I did is internally is I created an incentive program with my agents and every sale that they got, they got a hit on base and every, or that was every listing. They got a hit like on base and every sale that they had, they, they got a home run type thing. And each of those were, they equaled something.
And what I did is once a quarter, we would do like a, you know, it was like this auction type thing. We just had fun. It was an experience-based thing. So what it was, I would go to Costco and I would go to a couple of other stores and I would just buy the most random things. I go Spencer gifts by the most random, like 20, 30, 50, a hundred dollar items. And it would be like deal or no deal, you know, type thing, you know, like we just had a fun night and people were able to exchange and trade. And it's almost like bring nostalgia, like back when we were kids where you sucked all those corners into those, those games got all these tickets. So there could be a gamification element to it that you can put in.
So sometimes it's just the recognition. We used to get excitement and our real estate offices, we put a little gong one point and every time a sale was made, the agent was able to go gong and like everybody in the office.
And they would celebrate that, that agent because they had an accomplishment and it created a buzz. If you had a bad day, you couldn't have a bad day. You're like, Oh my goodness. Cause it's just, we were celebrating everybody's successes. Right. So there could be something in like that didn't cost. That was like a $30 thing off of eBay.
You know, I was like, that didn't cost anything, but the morale and the excitement, and then it becomes competitive. Like we're an affiliate thing right now with TRIBE and they created a leaderboard. So now, like people don't care anything about the fact that they're like, they want to be all the top leaderboard. They want to be, they want to beat the, their friend. That's like one step ahead of them. You know? So now it just makes this fun little competition that you can do that doesn't cost anything as well. And I see Jason has his hand up, so go over to him.
Jason: Hi everyone. And thanks, Paul. I just wondered whether or I'm no cook by the way. So is there a kind of a money can't buy experience that you could do for the people who do refer a friend, could you all cook a meal of a certain thing and then actually eat it together as recognition? It's kind of tapping into that recognition piece a bit, but just something that everybody else doesn't get, but these people know they have been recognized and they're getting to do something with you. That's still very much in the zone of what you're doing anyway, but it just kind of brings you a bit closer together.
Judy: Jason, are you talking about the referral and the new member? So just that small group?
Jason: I have to admit, I was only thinking about the people who referred, if you like, almost as a thank you for referring or bringing that person with them.
So it's kind of that inner circle. It's the thing that you can't buy. It's just not available. If you don't participate in this way.
Judy: Thank you.
Paul: Even in these cases, what I'll let you know is don't always look at like, it has to be the successful paid referral. If you can just reward on effort, then you're going to get way more people that will participate. So all the gamification I used to do in the past is like, if you made 10 phone calls, you're on the board. Like if you sent a mailer or if you walked out the door and went to a networking event, like at least you made an effort like, so it could be like,
Hey, you know, we're doing a member drive, If you want to be a participant, if you want to be part of this, just do a screenshot that shows that you emailed a friend, you text message a friend, you posted something on social media, making people aware of what we're doing over here. Just share your experience. So, cause a lot of us, sometimes we only make our incentives on result-based and then what happens? It discourages people that don't have a big list that don't have a big following , so they don't even try. Where you could also reward one effort, like just doing something, you know, something proactive that could help because then everybody can participate.
We just did that in the reboot camp where we had a very specific action item each day. But one of the items in the middle of the week was like, Hey, 15 minutes. One-on-one with Melissa and I, May specifically, if you just do this action item today is like, well, you didn't have to have a result. You just had to make the effort. You just had to do one simple thing. And you got, you could ask me any question on a one-on-one 15 minute call and that got a lot of interest because it was not a hard lift.
Judy: Very good. Thanks so much. I appreciate it.
Melissa: So welcome. That was a great question. Yeah.
Podcast: Play in new window | Download