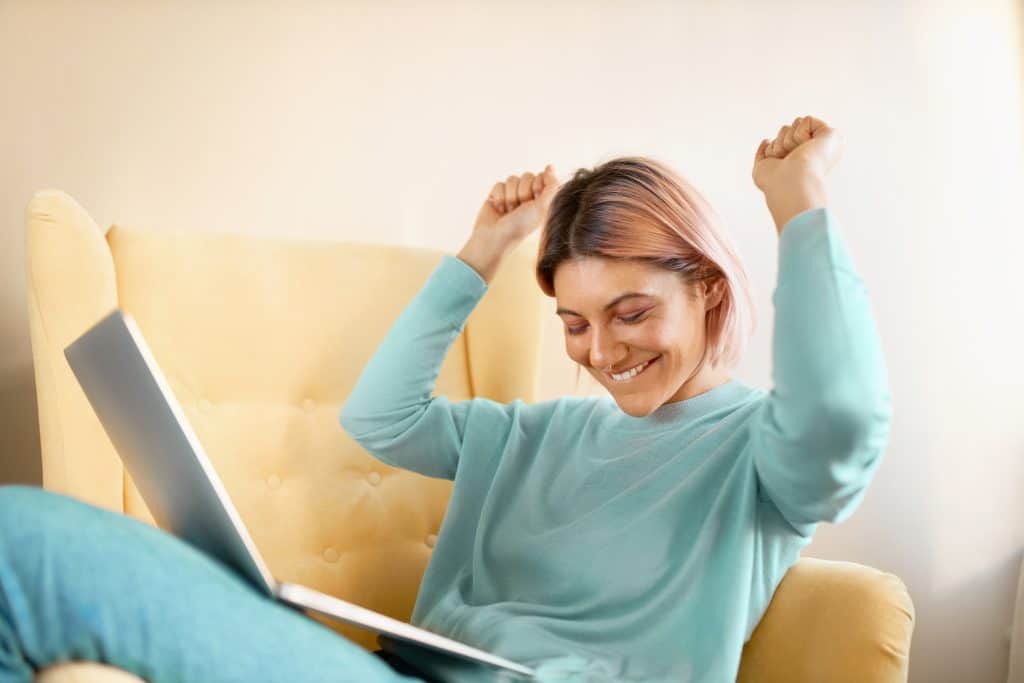 All of us get motivated differently.
Some people need rewards, some thrive through recognition, and others fear the embarrassment of being the only one in a group who has not yet achieved results.
In this episode, we are discussing how to motivate your members to complete your programs or consume all of your course materials properly and how to avoid de-motivating your audience.
Subscribe To The Show
3 Big Take Aways
How to use gamification as motivator
How to hold your audience accountable through checklists
Push & Pull – the motivating factors of your individual members
---
Paul & Melissa's Inner Circle – The Inner Circle with Paul & Melissa Pruitt is an epic 12-month experience for online business owners, coaches, course creators, and membership site owners who aspire to create financial freedom and a lifestyle they want for themselves and their family and also create a positive impact in their community and the world.
Adaptive Membership – Adaptive Membership is an exclusive opportunity for online business owners, coaches, course creators, and membership site owners to play bigger and bolder in their business and explode their bank account with more clients!

Kartra: all-inclusive, email marketing, list building, web-hosting, business management platform designed just for marketers
Subscribe To The Podcast
And if you loved this episode, please share with a friend and leave us a
review!
Read Full Transcript
Melissa: So Mona let's pull you up for your questions.
Mona: Okay. Hi guys.
Melissa: Hi
Mona: I have a question about the mastermind, of course. Actually it's two part, how do I get them to complete the material? in my membership, the course is at the front end and they have to complete the course.
So then we go into a monthly topical where there's a ramp and they, and we go through all the mothering stuff. I'm in a mother's space for those of you that don't know. So the moms need to complete this material of this course. So I know they're all on the same page and they're ready to go.
The second part is how to get to be engaged monthly because the Facebook, it seems like they're not engaging in the Facebook group. So that's a
Melissa: good question.
Paul: So, so let's do the first question. So we'll just circle back. So is anybody having a membership where . Use front end load the membership? You have like a course or something in the front end and you really need people to be indoctrinate to know all the things before they go into that monthly, that reoccurring thing on the backend.
So Mona, you're having an issue with people actually consuming it properly?
Mona: No, I, well, it wasn't, it wasn't overwhelming. I know that because it took the entire year to do it because we, we did a chunk of COVID teaching during the middle.
But they're just like at the end, if they're just like maybe three or four little lessons that they need to get finished so that they can be ready to roll.
Paul: Yeah. So Belinda's mentioned something you want to come up on the, on the audio.
Belinda: Hi, yeah, Belinda here. So my course is separate to the membership. I have people join the membership and then do the course, or do the course and do the membership. But I have quizzes as people go along and at the moment, it's just to kind of kind of test the knowledge and understanding the questions kind of easy, but I have done a course where in order to graduate or in order to get the badge and certification, you did the quiz and you had to get above a certain percentage.
And so that could be an element where, I mean, people who don't care about that are going to do their own thing anyway, but there's a nice little kind of dopamine hit when you're like, yeah, I got the answers. Right. And so that could be a way where you become eligible for entry into the membership.
When you get above 80%. 60% of whatever on the quizzes attached to the content. And they could also get more and more complex or you can make it as easy as, as hard as you want.
Mona: Excellent. And then they get a price.
Belinda: Yeah. Price,
Paul: We love prices.
Mona: They all want an iron skillet.
Melissa: There you go! And Heather has her hand raised.
Heather: I have a question regarding the core content that you need them to consume in the course, like how much of a barrier is there to them finishing that?
Is it long, are these like really concise videos? Is it easy? You work with moms they're probably strapped for time. Like how long would it take them to finish this content that you need them to finish?
Mona: I would think well, because they're there, several of them are in different areas. I wouldn't think it would take them more than an hour to actually do it. The last two videos are 15 minutes long each one, and then they would probably have 30 minutes because we've gone step-by-step they should be ready to like, you know, decide where it's all at.
Heather: Do you have them, like, are they coming into kind of like a group call environment?
Mona: We have no group calls. And I'm wondering if that is part of the issue. They're not connecting They don't really know what to do, but when they think about it, then they really don't DM me. And so then they put it aside and like one girl I'm like, is there anything I can do to help you?
I know she hadn't finished the course. And she said, oh, I want to just keep bugging me. That would be the best thing I'm like, I don't want to keep bugging you.
Heather: So, and and you have a success path or roadmap or something similar, like where you like, Hey, start here. I need you to do this first. And here's why.
Mona: Yeah. So it's like totally. Now I do not have a mind map and where it's like the pretty one where they can see where they're going, kind of like the buyer's journey. And once I got finished, because of course I was creating the course as I went along. But after I'd gotten down to the end, I can see that I, it would be helpful for me to have my graphic guy create something like that.
So they can kind of see where they're at and how much is left. So part of the problem I think is because they're developing it with me as I go.
Heather: Yeah. Well, and, and it sounds like they need, and whether you go to the gamification or, or some other issue, it sounds like they need a, a definitive incentive to complete that material.
Mona: They need an incentive. And I haven't said, I'm not going to let, y'all go into the other thing until you're do it. Cause I don't wanna make it like. They don't need a mom to slap their hand, their moms, you know what I mean? So yeah. They need an incentive
Krista: Yeah. Kind of to piggyback on that, my thinking is perhaps a challenge. You know, if it's material that would take them less than an hour, you know, maybe you could break it up into a three-day challenge. So they've got a deadline and are able to kind of compete with each other in order to get it done.
Mona: Yep. That's a really good one. That's a really good one because I think they would go for that, especially right now. They better do it or they're going to be, you know, it's going to be too much with Christmas and everything. Yeah.
Krista: Yeah, the get it done challenge, something like that.
Mona: I'd get it done. That's perfect. I love it with an incentive of a prize at the end.
Paul: And Jason,
Mona: thanks.
Jason: I wonder whether you could do something like a work with me session as you get into that sort of the end part, if you did like a monthly thing, if people are sort of coming in on a regular basis and everybody's not starting and finishing at the same time, but just have a regular slot every month where you can seed your way through, into that whole handholding support, clearly more support membership, but let's get finished off now.
And if there's a way you can just sort of actually support them in the moment as they reach that stage, but kind of on your time-bound terms.
Mona: Yeah, I think that's really good. Jason. I think that's the thing that has been missing all along this whole year is I'm available, but they have to contact me.
And so I think an office hour kind of thing would be really, and they can just pop in when they have a question for whatever. So, yeah, I think that that is something that really needs to be added. Thank you for that.
Paul: Yeah.
Melissa: I mean, I just want to say you guys all have amazing, amazing ideas. I'm like, oh my gosh, that's good.
And I love like with the gamification, it's amazing what a little prize or a badge or something can do, like, you guys know I I'm on Peloton. Like, that's like my, my thing. And I ride that bike for those little badges. Like that's what drives me to get on there. And he makes fun of me, but like, that's what gets me going.
So I think like the big prize would be good, but if there's like just certain little things, a little, you know, they get their little gold . Star for completing this.
Mona: Well, I don't know where to put that, Melissa, because I did do a get it done of the live cooking experience.
Remember I told you I did do that with them. And then I had a Google doc where they had to go through and click for each. Each week, did they do those things? And for every single one, their name went into a thing and then who won? Then I drew out.
Melissa: That's awesome.
Mona: They had the two hour live cooking with me.
So the experience, but I don't know how to do the badges, inside of the program tech.
Melissa: Yeah.
Paul: Depending on the tech, you have it'll have integrated systems or you might have to go to an external piece. So whatever platform you're on there are different gamification programs that are out there.
Now, all of us get motivated differently.
So you just want to keep in mind that there's some people that need recognition, so they will progress if you do give them the pat on the back. And that can just be simple.
Congratulations. Virtual high five. Hey guys, it's Wins Wednesday. I just want to come on and congratulate Sammy, she just hit, she just did our first Facebook live today.
Blah, blah, blah. Like whatever the thing is, it doesn't have to be huge. And actually the smaller, the incremental wins are it makes it feel possible for everybody.
Melissa: Yes.
Paul: So, cause you have to keep in mind, some people are motivated by push. Some people are motivated by pull. So pain or rewards, you know, pain consequence.
So the other is reward. So that's your, you know, Hey, you hit a milestone, here's the reward, you know? So some people are gonna be motivated by the reward.
Now I will say that in gamification. Also you want to keep in mind, is that all of us at some level, whether we want to admit it or not, especially because of this, we've been groomed within the social media world.
How many of you, when you know, there's a notification, you see that little red and it has a number on it. Yeah. How many of you can ignore that. How many of you can just ignore? It says you have five notifications and you're just not going to click it. You're going to go to bed tonight. You guys are bugged by that, right?
Because it's incomplete, you know, something's there. So you could, you have other people that are motivated by checking off the box, because if it's not checked off, it's incomplete in their own. We have a certain level of natural OCD where you could, the gamification could be them just checking off the box.
Some of you have been through courses or programs where they give you progress sheets, where they give you little gamified, like sheets that are printables. And you're checking off. I did step one. I did step two. I did step three where you hold yourself accountable. Cause you're like, oh my goodness, I'm missing.
I got to do this because there's a blank. I have to be able to check it off. I had to be able to cross it off my list. So you could, this could be a passive way now in an automated way. If you were, let's say you were delivering a video, you could have it set up inside your system, more advanced, where if the video gets released today and everybody's supposed to watch it, if they don't watch it, maybe the system you're in, like we have Kartra and it does trigger when somebody watches a video.
So they don't watch a video by a certain date. We could have them tagged a certain way. And if they have that tag, they could get an automated reminder email and give them the link to go and watch the video. And if they click on the link and watch the video, the tag comes off, like the tag comes off, they get no more reminders, but then you could have that set up where it just sends another reminder out three days later.
Hey, just wanted to send another soft reminder, you know, just want to keep you up with the rest of the group.
I know we can all be busy. That's why I just wanted to reach out again, just to let you know that come on, you know, type thing. So I just wanted to give you a call. There's an infinite number of ways that you can gamify, but just keep in mind that there's a push and pull. Some people will take an action based on, you know, staying away from pain.
They don't want to be embarrassed. They don't want to be the kid that shows up that doesn't others, their work done. They don't want to be the one in the room that didn't do their thing. You know? So some people will just do that. You'd be amazed. Like in "Inner Circle", we have a progress calls.
There's a couple, there's a couple of members that they like no joke. The hour before the progress goal, they do the things that they wanted to work on. Just so when they show up. They could be like, oh, I got it done. You know, like that, how many of us did that as kids? Like, we went out and played, had fun, did all the things. And it's like Thursday night and that project was due Friday morning.
And that's all neuro-linguistics where like the pain is now more, more important than the pleasure of going out and playing baseball or whatever. So just, just keep that in mind is that's a push and pull, but just look for rewards or acknowledgment.
And it doesn't always have to be a reward sometimes very powerful for all of us just being acknowledged is so powerful and costs nothing.
Mona: I can think of one girl that that's exactly what happened. Yeah. And man, she, she, she nailed it. She nailed it. And all the rest of the girls are like, Hey, and then they're . Like, oh, that's what we're supposed to do. So some of it was the clarity because it is something new and different that they're learning. That's awesome guys. Thank . You guys.
Paul: And So see, Gina has her hand up and then Tazeem.
Melissa: Jackie was up up first and then . Jackie.
Jackie: Yeah, I just wanted to Mona say that, that success path and yeah, getting a graphics guy to do something where they can see their journey. Like visual is such a strong motivator. I know for me, and I'm more into planners, productivity, and design, all that sort of stuff.
But if I can see where I'm headed and I've got a checklist and I know that, okay, I need to get these five things done to go to that next day. And that means I'm going to be, and, you know you know, I know where I'm headed, it's so much easier to keep making forward progress, whereas there's sort of that messy middle, you know, when the excitement wanes, and before we reached the goal it's really messy and confusing and yeah, I can easy fall off the track and not sorta keep that momentum going and keep taking action.
And I have to remind myself, you know, what am I doing this for? What's it going to mean, you know, where am I at? And I just need that sort of, yeah. Like a checklist or a reminder. So you could turn each of your stages of your success path, and I do this for some clients into like this checklist where, you know, you're watching these videos, you're doing these actions and so they can tick them off and mark them off and see exactly what their next steps are.
And it just, you know, our brain's always looking for the easy way out. And if we're not sure what to do next, we just don't. So that sort of helps them get over that hump quite easily. And they'll keep taking action. But with that, you know, you can roll in your recognition and your awards and other things and make it a really interactive experience and quite fun.
Mona: Yeah, that sounds really good, Jackie. And then it matches the mind map and then matches the other things.
Jackie: It's totally different learning . Styles. Yes.
Para: Excellent.
Mona: Yeah. I always do better when I know where I'm headed.
Jackie: Yeah, absolutely.
Mona: But I didn't know where we were headed.
I think I will I think I'll, I'll go ahead and get that together really quick and then send it out to the ones that are, look, this is all that you have left to do. This is what you're going to do when you're doing it. And when you're done, you're going to have this. So here's your checklist. And I'll, if you'd like, I will call you next week or I'll, you know, DM you next week and see how you're doing.
Melissa: You have so many hands here, Mona people have so much good info. So I have more people to share more stuff, which is great. And then Tazeem.
Tazeem: Hi Mona, do you have a facebook group for your, group? Like a private group?
Mona: We do have a Facebook group for the group.
Tazeem: Okay. So I'll just give you an example. Something that had happened for me, I belong to multiple memberships. Has many of us probably do anyway. Did a lot of extra parts some of you know, I launched my new membership and inside that group, she recognized me on the monthly call.
And so she created a post and she tagged me and I was, I had no idea it was even going to happen, but oh my God, I was so fricking excited. So just from a perspective of how we all just need that recognition, like Paul said, right?
Like I was totally blown away. I had no idea and I happened to be online, which I'm not always, but she kind of did, you know, like a real great recognition. So, and then another group I've seen where they actually will create a banner at the top of this, of the Facebook group and, and put the people's names or pictures or whatever of the people who accomplished something that week or that month.
So you can change it up as often as you need to, you don't have to have it up for the whole month. You could just do it for the week that you announced it. And you know what, it just, it just gives people so much drive. And as much as there is that piece where some people feel. Oh, my God, I didn't. I think that when somebody rises and has success, others are so motivated by that.
Right. And so I know people were like way to go dizzy, not so great. I'm so excited for you. And I'm thinking, oh my God, God, like this is driving me to go faster to, you know, to stay on track. And then the lady who hosts the memberships, she said to me, all of this incredible feedback has given me motivation to push and launch another membership that I want to launch.
And I thought, oh my God, like, it all started with her recognizing me, and now it's pushed her to do more. So I don't know for me, that's what I'm going to do with my membership as well is really give people that opportunity to shine. And even, even if you don't do the banner, you can create a post and tag them, put up their pictures, like whatever it is that you want to do.
But you know, that one idea can spiral so much. Right. But that was so awesome for me. So yeah. Anyway, just an idea.
Mona: That's awesome. I love that. I love the banner.
Tazeem: Yeah. The banner was really super cool. So, and who doesn't like to see their name in lights, right. So to speak.
Paul: And I want to say, so definitely acknowledge action.
Not just results because sometimes the results are out of the control of the person and it can end up being a de-motivator if you're only acknowledging. Cause I know all of us have been in situations where you like it, you see people doing these huge launches and these huge credible numbers. And you're like, oh my gosh, I'm going to be in the corner with a dunce hat on and you know, just going to suck my thumb and you know, cause I can't do those numbers, you know, and then it cause it can de-motivate so just make sure when you do acknowledgements that it's something that the person can control.
It's something that they can just take a simple action, a simple step. It doesn't necessarily mean they have to have. A guaranteed end result of it. They just made that step. It's very, very important.
Mona: I think that actually is really important. What you just said, because to say so-and-so finished their whole thing.
So-and-so's got their board all done and it's like, oh, I'll never get it . Done. Yeah. That's good. Very good. Thank you.
Melissa: Awesome.
Podcast: Play in new window | Download