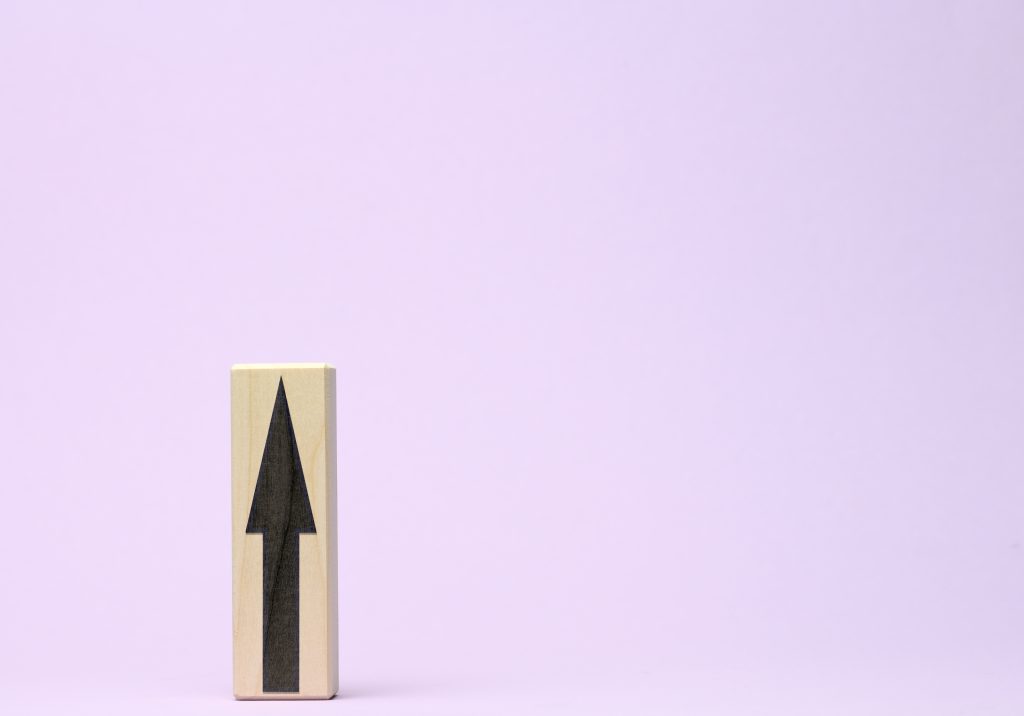 How do you successfully transition people from a one-time course to a continuous membership?
In this episode, we are discussing how to create a vision, natural tension and desirables through the right messaging and timing that will make joining the membership the next logical step for your course participants.
Subscribe To The Show
3 Big Take Aways
How to introduce your membership seamlessly in your one time
How to set the vision for the next step
How to deliver the final push to convert your audience
---
Paul & Melissa's Inner Circle – The Inner Circle with Paul & Melissa Pruitt is an epic 12-month experience for online business owners, coaches, course creators, and membership site owners who aspire to create financial freedom and a lifestyle they want for themselves and their family and also create a positive impact in their community and the world.
Adaptive Membership – Adaptive Membership is an exclusive opportunity for online business owners, coaches, course creators, and membership site owners to play bigger and bolder in their business and explode their bank account with more clients!
Connect with us on social!
Join the Online Marketing Podcast Community, our private Facebook group dedicated to those that want to learn the in's and out's of online marketing for their courses, memberships and coaching programs. We share tips, tricks, techniques, resources, and more!

Instagram:@realpaulpruitt & @realmelissapruitt
Facebook: @realpaulpruitt & @realmelissapruitt
Subscribe To The Podcast
And if you loved this episode, please share with a friend and leave us a
review!
Read Full Transcript
Melissa: So let me move on to Ian.
Ian:  Hi Melissa and Paul, so my question is I have a two month course and  I want to put it at the back end into a membership. But the thing is that the course has a very hard finish.
So basically,  I help people to get from a music idea to the end result, to a finish recorded music piece. But however, there is one thing that I am adding in the course, which is like, I also help them market the musical piece. So I'm thinking you never stop marketing right. always be that thing.
So I mean, how can I convert as much as possible, the people who have finished this and they will all be finished their music, with their song. How could I convert them to membership the, of the course.
Paul: Yeah. let's open it up to the group.  Does anyone have any experiences with taking people from a course, like a one-off deliverable and transitioning them a continuity, like a membership and how you successfully transition people from one, knowing that there's a hard stop on the deliverable and the transformation of what that first thing is going into the second step?
Or is there any, even if you haven't done it, maybe you've experienced it yourself, going through a course, going into a membership where somebody did something that you might be able to share.
Melissa: Judy
Paul: Judy
Judy: Hey Ian, so I had a course which was a four week cooking bootcamp and then transitioned into the membership. And what I found is people really liked the community.
At the end of four weeks, we weren't all Julia child. We didn't get a chef's hat, but we had some tried and true recipes and people wanted more of that. It seems to me in, in music and in songwriting, there's always another song and always another riff to learn. So it seems to me the community could help carry you forward.
Melissa: Excellent. Yeah,
Ian: Absolutely. I think you're right. We, I do have a Facebook group. There's a great community in there and you know, everybody's very enthusiastic and very motivated. That's that is definitely a strength. So now it's just a matter of seeing at the end to see if they want to carry on with the membership and how to actually package that and to make it into something different.
You know, obviously the course is a larger ticket and it's gonna be sort of married, sort of brought down to a different thing. And that's something else I have to think about as well.
Paul: Yeah. So let's go over to Jason.
Jason: Thanks, Hi Ian. I'm wondering whether or not people then have the opportunity to improve on what they did within the course.
So I'm guessing that within the compact course timeframe, there is a degree of pressure and as much as musicians will be highly focused on the output, just because that's what they're doing anyway, there is also that moment that I think people have that kind of deadline and we'll come back to it tomorrow and think they could have improved on an aspect of it could have done something a bit better, could have led another track over something, thought about it in a slightly different way there is that kind of almost second chance opportunity to create a better version.
It's almost like the course does the beta  version hard and fast. Here's the process let's get something done. And then the membership is the bit where they really start to no pun intended tune up on what they have actually managed to accomplish in that initial course, but it may well be that. Then you kind of get the, okay, so let's take what we did in the course. And now let's move it on a step. Let's get some number two done, but that then becomes the ongoing participation piece for membership maybe. Cause they kind of done the groundwork in the principles through the course. And now it's all about the implementation perhaps?
Ian: It's a good point. I'm just thinking about the deliverable itself because thing that keeps the price so high is how I deliver it. The membership would be more like a marketing piece, I suppose. And then, but if I say, Oh, what to come back and do a second song or something, then the price I think would be, have to be the same. It would be like the course part two, you know?
So it would be course one and course two. So it wouldn't actually be a membership. I could probably think about how to do it, but be sort of like another course.
And then I'd have to open it up to like a membership. Again, I, I'm not really sure how to do that because I do have another course opening up in July, not a membership, which is the same as this one.
Melissa: Gotcha.
Paul: Yeah.  Anyone else have any input? I have a couple thoughts. Do you have anything?
Melissa: it sounds like with the membership, like you said, it's a little bit different than the course, because the course is all about creating the song and you have an end product. The membership is like then marketing that song and that's like ongoing, which I could definitely see that being of great value because musicians like they, they want to get their music out to more people.
So that's why the marketing would be important. You're asking about how to convert more people. It's about setting the vision for what's next. And so at the end of that course, really setting the vision. "We've had an amazing time together. You've created this song and now it's time to share this with the world. And that  means marketing yourself. And you might have a limited experience with marketing music. Well, this membership is going to help you with that so that you can get your music in front of more people."
So it's really just about setting the vision of  why they would want to be in this membership. Like what's the benefit going to be for them as a musician?
It's not just about the marketing because musicians, aren't thinking about marketing. Like that's not what their, their head they're like. I don't, I'm not thinking about marketing, but if you tell them, if you joined this membership, you're going to get your music in front of more people that are going to be able to listen to it and enjoy it and share it and learn about you and, want more music from you. Then their eyes are gonna open up and be like, Oh, well, yeah, I want that.
Well, the vehicle is marketing. So it's all about, again that the beginning with thatend in mind and casting the vision of what that looks like and say it in a way that's like super desirable to them.
Cause they don't want to market it, but they do want to share their music. So if you can kind of put that in your, like, this is, this is the vehicle that's going to help you get your music out to more people and make an impact through your music. They're going to be like connected with that. And then it's going to be a no brainer for them.
Paul: I'm going to follow up a little bit. When you say hard stop. I want you to think about that. Like when you're out at the club,  you hear the music, that's actually a technique that deejays and others use where they, you know, but up to very dramatically different songs instead of blending them together, they hard-stop. What happens it shifts the crowd. It purposely brings people that are hanging on the side, they'll come onto the dance floor and the people that have been dancing too long they'll leave. Right? So the problem with that is when you do that with your business, that's what happens.
 You're gonna bring people down a journey and then if you just hard stop and they don't expect the next beat, they're not going to move forward. They're going to be the ones that get off your dance floor. Okay. So what do you want to look at is almost like a relay race, you know, in a relay race, the person that has the Baton that is running the first leg of race is going to run.
That part of the race is so hard, so fast, but what's going to happen is the second person is not at a dead stop. That second person at a certain moment in time is going to start running themselves, pick up speed, to match the speed of the person that is the first runner. So that way they don't lose momentum. That way it's continuous. There's no stopping.
And can you imagine you're winning a race and then you stop you hand the Baton to the second person, they then start from a dead start and they start running. Now they do it, they overlap. And that's what you need is an overlap.
So when Melissa was talking about what you need to do is if, your next deliverable, knowing that that next step is marketing about two thirds of the way into your course delivery, you need to start seeding and bringing in stories and talking in there, twine into your message and how you're delivering it outside of like the music coming together. You have to create a natural tension that people want to know how to market cause what good is the song of nobody has a chance to hear it.
And you need to do that through story. And through example, as you're teaching in that last third, because as things come together, you can share stories about, you know, you know, and this can just be in your teachable. You don't have to speak directly in the marketing right now, but you can just talk about like some of the biggest hits out there in the world and how like originally that person wasn't found, wouldn't it be interesting if they were never found like that song would never exist?
I mean, to like just dripping that, just that story of somebody has really famous that man, if that one person did not discover if they were not discovered that these songs, that music like not exist in our lifetime, you know, so what am I doing is I'm creating this little natural tension that, oh, hold on. Like I, I built this thing, but hold on. Like I, if nobody hears it, nobody knows that my song is this, what, what did I do it for? Did I just do this for me? The intention was to share it with the world.
And there's so much noise in the marketplace. It's hard to make that penetration unless you know what to do. And that's what I'm really excited about because the next step is to show you exactly what you need to do in order to introduce your song to the world so that you aren't that person that's singing at the local church that nobody knows about. You're not the person that's sitting at the local gig or just sitting in their car, singing to themselves, your voice needs to be heard. And the only way it can be heard is through the systems and the processes and the frameworks that I'm going to teach you in the next step, which is our membership.
And then you go in because you're naturally creating a natural tension that, Oh my gosh, I have this song, but what good is it? What good is it? Nobody's going to hear it. They probably have other songs that are kind of like that. Like nobody knows. They all know who I am. I'm not discovered how do I go out there and get out there and do that.
Ian: Just to finalize, if I give them like a roadmap to their launch of their song let's say midway through my course, I'm gonna say, okay, now that we were sort of nearly finished with recording your song, I'm going to give you a roadmap of what we're going to do next in releasing that. it's going to be a few months long, but that's going to go over obviously over the course that that will give them something obviously happy to hang on to. Is that what you mean?
Paul: You could introduce them to the framework, the blueprint, the roadmap, as like an extra little bonus. You can speak into the what of it. Like here are the things that you need to do, but you're not teaching the how to do it.
That's what the membership does. You know? So what it is that you're going to above the promise of the course,  this part was not promised in the course. It's not a deliverable that's required. Hey guys, you know what I know,  what we're focused on here in the course is specifically to create and build your song.
I do have a membership and I don't want to talk specifically about that. That's something we'll talk about at the end of the, of the course period, because some of you that want to move in and market it on your own and how to get this out in the world are really going to be interested in that.
But right now I really would feel bad as if we did all this work, got the course together, you know, got your, your song together. And didn't even know blueprint, the roadmap on how to get it out into the world. So I'm going to do is the last 10 minutes of the calls over the next couple of weeks. And I'm just going to slowly share with you the things that you need to do in order to get the songs out into the world.
And in that last 10 minutes, you can tell them what they need to do, but they don't have the email copy. They don't have the technique. They don't have the strategy. They don't have the nuances. They don't have somebody to talk to about, Hey, that person didn't respond the way that you said they were gonna respond. Like they don't have all the context.
They just have a framework. They have a itinerary, they have a, you know, just a one-liner sheet or a mind map or something that makes them aware of, wow, this is more involved than I thought, you know, a lot of times that's what the blueprints are designed to do. They're there to make you go, Ooh, I can't do this on my own.
This is a little bit more involved than I thought, you know, it takes people from unconscious incompetence to conscious incompetence. So it makes you put it in front of them like, Oh, I don't know how to do all these things. And so you're creating a natural tension.
You're still delivering what it is is you're, you're creating the natural tension in an ethical manner to say like, there is more like I promised and I delivered on my promise for what the context of this course is. And then those that want to move forward. All these things that we've been talking about over the last couple of weeks, I actually coach and help you through every single step of the way to do these things. I show you not just what it is, but how and why, and when you do these things you take them forward there.
Ian: Yeah. That's great. Thank you so much, Melissa, Paul Judy. Thank you.
Melissa: Welcome.
Podcast: Play in new window | Download