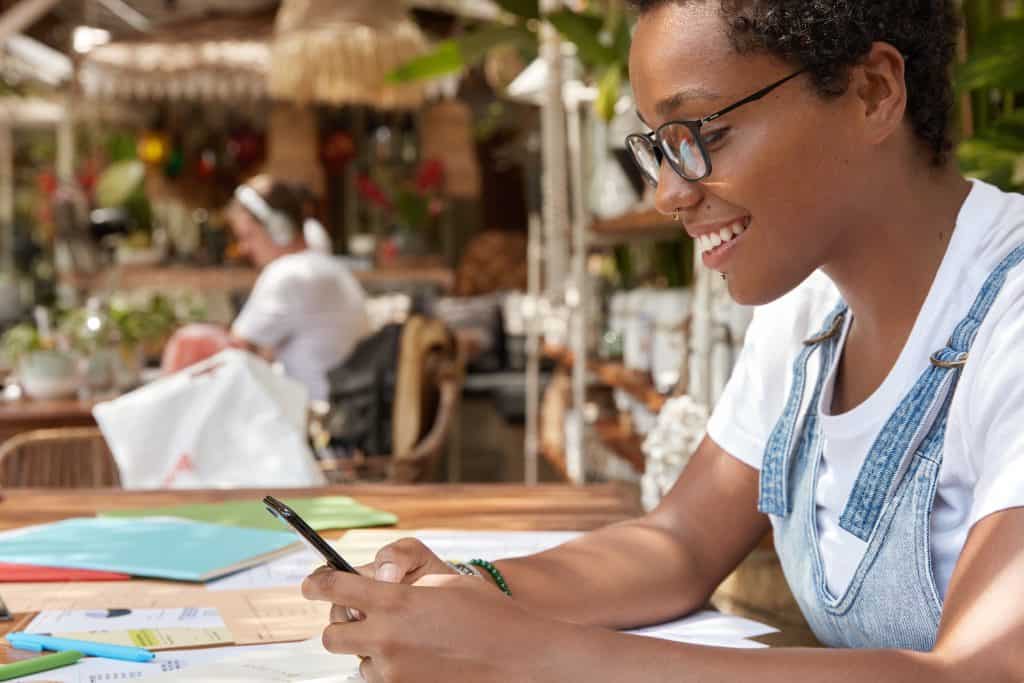 In this episode, we are discussing how to lead your audience to your back-end offers in a way that feels like the next natural step for them.
Subscribe To The Show
3 Big Take Aways
How to lead your audience to your back-end offers
How to have your audience sell each other on your program
How to avoid confusing your audience with too many offers
---
Resources
Adaptive Inner Circle – The Adaptive Inner Circle is an epic 12-month experience for online business owners, coaches, course creators, and membership site owners who aspire to create financial freedom and a lifestyle they want for themselves and their family and also create a positive impact in their community and the world.
Adaptive Marketing Program– The Adaptive Marketing Program is an exclusive opportunity for online business owners, coaches, course creators, and membership site owners to play bigger and bolder in their business and explode their bank account with more clients!
Subscribe To The Podcast
And if you loved this episode, please share with a friend and leave us a
review!
Read Full Transcript
Melissa: Now we're gonna hop over to Christina. So Christina, and I know you're new here, so welcome.
And we would love to talk about your question.
Christina: Well, I currently I'm in health coaching and I specialize in mind, body spirit weight loss, and health for women.
And so currently I run like a 10 week body and soul program that I'm running women through. And my question is I've been considering membership for a while and I just recently decided to funnel those 10 week women into a six month program for women who really want to deep dive on mindset and you know, just maybe even other areas of their life as it pertains to their health and mind, body spirit.
And so that's a really new launch. So my question is because it's a more expensive program. I've been toying with the idea of, should I have a membership to funnel people into almost as a lead into my. 10 week, which I think I'm going to make evergreen and then focus on that six month program as the thing.
Or should I give people the option who, who maybe can't afford this the six month program after they do the 10 week into like a lower cost membership? So I guess one vein of thinking, you can only be in the membership if you've been in my program so that I don't have to feel like I have to reteach everything or use it as a lead magnet to get people into my program.
So I'm doing less stuff, maybe not so much mindset coaching, more, more of like my yoga and my fitness workouts or a meal plan that they can just download to just get people started. And so I guess the fear I have is that I don't have a huge email list. I have a following now, so people are getting into my programs, but.
What I fear is that if you use a membership, then I'm going to end up spending a lot of time for a little bit of money. But if I do a program on the back end after they've been through my program, am I shooting myself in the foot by not giving them a fuller transformation in the six-month program by offering them like a well, I'll just give you coaching and accountability to keep you going.
After the 10 months. Does that make sense? I know that's a lot.
Melissa: It's a great question too. So Heather already has her hand up, so Heather Love to hear what you have to say.
Heather: So there's a ton of schools of thought on this and there's a, certainly a lot of ways you could take it. But I don't think membership as a lead magnet is probably your best option.
Because membership like is even if it's a small amount, it's more about like commitment. There's a lot of people that have really successful backend memberships where they had a higher ticket item, which is kind of like what you're talking about with your program. But people didn't want that support to end.
They didn't want that connection to end. And so they've got a more affordable back-end membership that provides maybe some degree of accountability. It's not super high touch, usually, you know what that lower cost, but it's a way for people to keep working with you and keep that sense of community that they likely gain your program, especially.
You know, considering you talk about the mind body spirit aspect, when, when you say that, can I just ask, are you in the Christian space or something else?
Christina: Yeah.
Heather: Okay. Okay. So I, I think that could work really, really well for you. When you talk about the six month program, is that higher ticket than the 10 week program.
Christina: I currently have my attendee program running at 1.5 and then my six month program, I is all brand new like I literally just created it. And so that was like 3 K. And I didn't really have content planned. It was more like, I'll stay one week ahead of you and we'll just keep it moving.
And so that's kind of where I do kind of go to like, should I offer, like maybe four hundred a month, we'll do a once a month call and you'll have menus and you'll keep, we'll keep the group open and I'll have like little mini challenges. Whereas the other group is more like personal training and mindset coaching once a week.
And then twice a month, we do bi-monthly group call. That's kind of how I pitched it.
Heather: I think you have people that are right in your ICA that are going to be all over the place in terms of their commitment level and their financial level. So I think it's good to have a low touch option, you know, probably a whole lot of conversation and thought to go into exactly how you're going to structure it in the funnel, but it's good to have a low touch, monthly recurring revenue option that you're not always trying to funnel people into.
And I'm sure Paula, Melissa had more to say about that than I do.
Christina: And it's small. Like, you know, it's like, I usually have about seven people in my 10 week program at a time, you know? And then, I mean, not like that to grow. I think one of my problems right now is bottle-necking because I've been doing this for a while, but I just finally raised my prices. I was always like, oh, and you, so I had a lot of people say
you give too much for what you're making it. So I did get her out and I stopped and I just restarted a million COVID came back and that's when I raised my prices. And and so my groups have been about six or seven at the $1,500 price. And I've done this in January. It'll be my third, 10 week program.
And so I'm best kind of where I'm at as far as amount of people that would be in a membership.
Melissa: Awesome.
Christina: Pretty good. It's not like a hundred people,
Melissa: so there's Zelisa has her hand up.
Zelisa: So Christina, one of the things I noticed a lot with people
would membership is after a while, they start to not really like their customers and what I found a good way to avoid that is if you have a way to connect with them, with a start and end date.
And then, you know, like who was really your ICA and that those are the people that you want in your membership. Because there, there is a, for the long haul, they could pay less. But if you have a group of people who are your super fans, and even if they paid less is more enjoyable for you.
Christina: Okay. So I'm not sure if I understand totally the first part, were I got a little lost as to what you were saying on the first part.
Heather: So you were talking about if you should use your membership as . A front end or a back end, right? So if you have it as a front end, you're actually committing people that you may not really know very well or may not be your ideal customer into the membership that later on, it may be harder to service.
Christina: Gotcha. Okay. Yeah,
Heather: because the bond of that community is really, really important. So if you have the shorter term program, you could use that as a way to vet what they've set themselves out. Then by the time they get into the membership, you know, they're going to be there for long haul.
Christina: Gotcha. Okay. Yeah. That makes sense. Yeah.
Paul: so one of the things that we see a lot in the online space in general, no matter what, who the influencer is, and this isn't like a a hundred percent of course, but we do see the trend is doing similar to like what you're doing already which is more of a time-based one-time purchase equivalent, like a course in a way, even though it's a program, because a lot of us as human beings, we, we can understand.
The promise of a transformation and we can understand the exchange of value. So I give you X amount of dollars and you're promising me something in return. And that's normally the transformation that we're promised the big promise that we have on this. So there's something that's a measurable thing.
Life is this way now. And if I go through your program, I'm going to most likely to get, achieve this desired result at the end. Now that person is really fully indoctrinated. They have been with you, they're in a new routine. Like they're going to FOMO the moment. You're like, oh, this is done. Boom. They're going to be like, oh my gosh, now I'm on my own.
What do I do? You know? And you're going to check in with these people like a month later and they're going to go back to their old habits, right? So that's what you actually sell into. And what you do is while you were serving that 10 week program, as an example, you can integrate and seed in. The opportunity that after the 10 weeks, you're really excited because you have like a maintenance program on the back end of it, that you coach and support, and you keep everybody on track on all the . Ideals of what you teach through the initial program.
Because at that point they believe in you, you help them with certain level transformation. They do not want to lose out on this. There could be a sense of community that's going on with the others that involve going through the program with them. So if you think about it, if you had seven people go through and you made this offer, but it wasn't a surprise birthday party.
Like you made them aware that at the end of the program, this is actually like the first stage. This actually further stages of this. It's not the finish line because if you frame it up, like it's a start and stop and that's the finished line, then they're going to be like, oh, thank you very much. I got what I needed from you.
I'm going on at life. But what it is is you make them aware, like this is just the first stage in the continuation. That you do have a, you know, whatever you name it on the, on the backend, what happens is let's say five of those people raised their hand and say that they're going to go into the maintenance program.
How would you feel being one of the two people that didn't say yes yet? You're like, crap, my five friends are going. They said, yes, I got to figure out how to come with his money because they're all going like tomorrow, they're going to all wake up together and keep going. And I'm going to be by myself.
Like I need to keep moving forward. So you can build culture, build team. Like if you do have that element in there, you know, with the people that are going through the program, because if you just need the one of them to say yes, and to the maintenance, and then they'll sell each other, they'll tell the others, you won't have to sell because there'll be like, it must you come with me.
And you know, you see tomorrow, you're gonna show up. Did you sign up yet? Blah, blah, blah. So what you can do is that could be a backend offer and you could funnel and build over time.
And what happens is those people that are in that program, they are indoctrinated with your philosophies, with your systems, with your frameworks.
The dangerous thing is when you give people a side door to come in, they're going to come in and interrupt the environment. Like they're going to come in, they're going, gonna be like, Hey, you know, what do you guys think about this diet I saw on the internet? Oh, what do you think about this type of exercise that I saw on a blog yesterday?
What do you think about this YouTube video, which is your competitor? Like they're going to come in with their different, like, thinking that they're helping and then you have to like, hold on, hold on. Don't share that know. I don't want you to go on over there. So if you do have it like even though it's a higher ticket, now, the only other choice that I would say is that if you did have something lower level that was on the front end, that allowed people.
To make an easier choice to say yes, but it didn't give up. You always want to protect your resources, time, energy, emotional state, as well as your financial resources. So if you think like what we have within memberships mastermind, we created a club, but there's no community, there's no hardcore followup systems , there's no....
What it is it's the recordings here and some bonuses. So it's very easy. It's a no brainer offer. But it still allows people to be influenced because we do have a high level membership. Like we coach people going between, you know, climbing the six-figure direction with their memberships and courses. And then we have others that are over a million dollars plus that, that we lead as well.
So it, it, but there are different type of program. It's an Ascension.
Melissa: With everyone's memberships, each membership has a purpose. And I think it's just being really super clear on the purpose. Like if you were to have that front end, that was a lower level, that would be more accessible and to get value to people, but figuring out that purpose of that membership.
And then also to what Paul was saying, your time resources. So it's not heavy. And it's just a natural way for people to get to know you. And yes, there will be people there that might not be the ideal person for that 10 week program or the, the maintenance. But you will definitely, you know, you you'll create an influence and you never know who they know.
That's where referrals come from. That's where you create big, big fans and influence in that way too. So just, I do have a free, I have a free Facebook
Christina: group that I post stuff in, and they've been kind of my funnel to my 10 week program. I guess. I'm wondering like between that lower offer at the back end or the next thing, my six month, like which one would I pitched to them at the end of the 10 week?
Do I pitch bigger transformation or do I pitch the ongoing accountability and support?
Paul: Yes, you need, you need to find out what their pain points are and what they, what the natural tension is that your 10 week program creates the know what is the next step that they want, because then it becomes a no brainer. Like they're just going to buy the next thing from you and not all the time,
Christina: 3000 is a lot different from a hundred, you know?
So I, I guess I'm feeling like most of them will be like, oh, well, shoot, I'm just going to do the hundred. I'm not going to no,
Paul: let's put this in perspective there. So what, how much has your 10 week right now?
Christina: 1500.
Paul: Okay. So in a period of a little bit more than three months, they're spending $500 a month with you.
So why aren't you keeping them on that track? Moving forward
Christina: as much as cost-wise?
Paul: Well, they're already making that type of investment. They're getting a fair exchange from you in that range. You don't necessarily have to. I just, I just want to keep it in perspective, like our membership. So we have on the backend we go between $500 a month and $2,000 a month.
You don't have to go down, just know that you're picking up a different person and it all comes down to the transformation, the promise and the value that they see. And if they're in they're in, and the interesting thing is, is something that's at a, this is just you positioning and knowing where to place it because none of us can do that for you.
But when, when you have something that's that $500 a month on average offer on the back. If they're already conditioned to pay that. Cause they just went through 10 weeks. At $1,500. Understand is that you don't need, like, they make the same amount of money. You get one fifth of the people then doing a hundred dollars a month.
You know, you got to get five times the amount of people in it. So in order to make the same amount of money. So then that takes more energy and more time when you're serving more, you know? So there's, there's an energy, there's a resource element that goes back and forth. Then when you have something that it feels more, it's not to say one's right and one's wrong, but what, what are the people when you're finished your 10 week program, how are people reacting to that point?
What do they wish was happening next? The next step? Because that next step, if it's you, it needs to feel natural. It needs to feel like, Ugh, I have to do this next thing. And if you're getting them the transformation and they were willing to put in that initial money, then that means they're most likely willing to keep investing.
Because he had to keep in mind a maintenance program. The moment I say maintenance, you think it's going to be lower. Right. But when I, when I, if I call the back end thing, Hey, this is the next program that we bring people into. It's called level up. Ooh, well just the naming. I'm like, oh man, level up.
That must be more expensive. You know what I mean? It's like, so it's like, how do you position it? Like, are you ascending people or are you putting them on a lower tier? That's, that's less involved. So that's a decision you have to make, but then you just make the offer congruent with it, just know in both can scenarios.
People are going to say no and different people are going to say yes,
Christina: Do you think I should just focus on one though instead of offering two? instead of offering two
Paul: Well, I think at any point in time, you should only offer one, one offer.
Christina: Yeah.
Paul: At any point in time, because when you offer too many things, then people just get confused and they don't invest in any of them. So just bring people very clearly in now it doesn't mean that you can't initially only offer the people that are in the group your Ascension offer.
And then everybody that buys into it buys into it. And then it doesn't mean that you don't have a backend two weeks later, you go and do a down sell to everybody that didn't take the higher offer. Just give them one offer at any point in time. Does that make sense?
Christina: Yeah,
Paul: just cause they didn't buy the big offer. Doesn't mean they're not willing to keep investing in you.
Thank you. Welcome and welcome. And, and keep us posted.
Podcast: Play in new window | Download