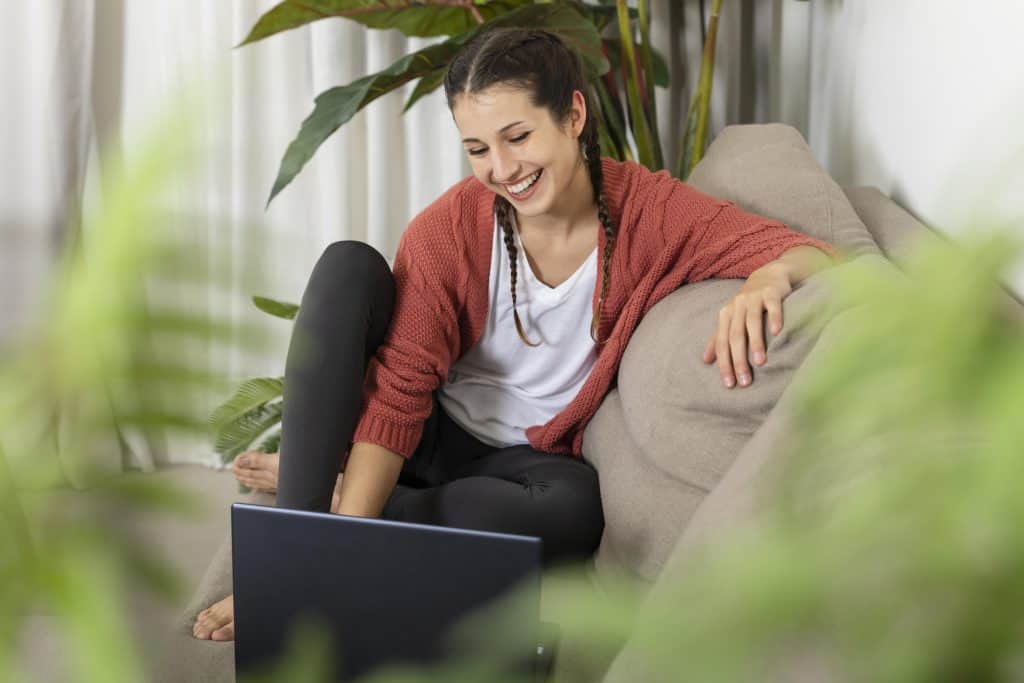 No doubt, a great onboarding process is the key to building a great relationship with your members.
Because that moment, right after the purchase, is the most vulnerable moment for your clients.
They just handed their credit card details to a stranger based on a promise and are wondering if you are going to deliver.
In this episode, we are discussing how you can create an engaging and informative onboarding process that will leave a good first impression with your new members.
Subscribe To The Show
3 Big Take Aways
How to plan a perfect onboarding experience
How to direct your members to the content they are looking for
How to encourage more engagement during your onboarding process
---
Paul & Melissa's Inner Circle – The Inner Circle with Paul & Melissa Pruitt is an epic 12-month experience for online business owners, coaches, course creators, and membership site owners who aspire to create financial freedom and a lifestyle they want for themselves and their family and also create a positive impact in their community and the world.
Adaptive Membership – Adaptive Membership is an exclusive opportunity for online business owners, coaches, course creators, and membership site owners to play bigger and bolder in their business and explode their bank account with more clients!
BombBomb – lets you record and send videos directly to anyone from your computer or smartphone (iOS and Android). No special software or cameras needed

Bonjorno – mobile app that allows you to easily record a personal video, add a message, and send it right to your customer's email inbox.
Subscribe To The Podcast
And if you loved this episode, please share with a friend and leave us a
review!
Read Full Transcript
Melissa: All right. So let's move on to the next question with Tazeem. 
Hi, Tazeem. 
Tazeem: Hi, how are you guys? 
Melissa: Good. 
Tazeem: Awesome. Thank you. It's always great to be here. My question is I'm curious about onboarding strategies. Would love to know what people have tried. What has worked, what has been fun, something different.
I mean, I've done like a welcome video, just, you know, kind of getting all excited and all of that. I've been, I've done a lot of lives in my group. I just launched about a month ago. I have a couple of really shy (inaudible) in my group. Like I cater to the spa industry. So I'm a spa business coach and I'm just trying to, it's like pulling teeth sometimes.
And we'd love to know what people are doing for onboarding as well as just ongoing kind of connection with their members. I have two memberships, but the one I'm referring to is more content driven. So they're not getting coaching per se from me. 
I'm thinking about maybe doing some business hours maybe once a month, but I haven't got there yet, but I'd love to know what others may be doing to help with, you know, not just gamifying, but actually just engaging their audience. 
Melissa: I love this question because this is something we all should be thinking about of how we're going to leave that really great first impression.
Belinda, you have your hand up. 
Belinda: Yeah. So the things I've tried in my last launch I created a bingo game, so that's like nice and easy. And it was basically to help people have some touch points, like to find things within the membership. But I also had things like you know, comment, introduce yourself and comment on someone else's attend a coaching call comment on like I have some specific engagement posts.
I had comment on those three. But the other things would just access this, download that, you know, but I did have some specific engagement things in there and the bingo seems to have gone down a treat this time and it was fun. And I had some little prizes and stuff, which I think I'll ramp up the prizes next time.
But the other thing I added was a really strong onboarding email sequence. So we welcome them in and there's like, here's the links and here's your login. And we're having a welcome party and here's some events, but it's actually like a two month sequence. And I collated it around pain point because I coached copywriters.
And so it was basically laid out pain points and listed out resources that help with those pain points. And the purpose of that was to help people find the resources in the archive, which is obviously getting bigger and bigger all the time. And what I've noticed is that people are accessing the content and I'm not getting as many questions of like, oh, how do you do this with all the members piling in going, oh, there's a webinar on that.
And there was a resource on that because even if they're not accessing it straight away, there's their brains going? Oh, there's something about pricing. There's something about mindset. There's something about process and I'm helping people explore the nooks and crannies of the content in that way, but the bingo game was the one that's got people chatting and got people posting because it's just that muscle memory of typing stuff in and getting a response.
Tazeem: I've got that on the back burner, but that's a good reminder of that. That's great. Thank you. Some good ideas there. 
Paul: Anybody else have any suggestions 
Melissa: for onboarding 
Paul: onboarding? Yup.
Marlin: I was going to say, also inviting them if you have a Facebook group. 
Tazeem: Yeah, yeah, yeah. All of them are in the Facebook groups. That that's good. So they're all there, which is great, but it's just getting them to show up in the group. Like sometimes in fact, I private messaged two of them out of the group.
Cause they're like completely not, not even present in the group, like they're in the group, but they've never said hello. They've never, so I don't want to pressure people, but the whole point is they paid money to be part of it, to be a member. And it's like, ask them questions. Tell us a little bit about yourself, get on and do a Facebook live and just say hi, you know, Painfully shy.
Paul: So we'll go back to Belinda because she's raising her hand. But before that, raise your hand, if you belong to any real-world membership where you haven't gone there in a long time, or you kind of, you didn't open that subscription box, you have 30 of them sitting there. I wanted to double check.
Sometimes we forget that
Belinda: I wanted to jump in and the other thing I've started doing is, in my weekly email that has the new thing. I also have a reminder of what's coming up, but I then have these are things that have been going on in the Facebook group. And I linked to conversations and because a lot of people, so I know that some people find Facebook a bit overwhelming.
Some of my members have created profiles just for the group because they don't like Facebook. So I'm trying to give them teasers about what's been happening and kind of create that. What can you add? Or at least. Have a read of what a goldmine of advice is there. 
Tazeem: That's a, that's a really good idea.
Okay, great. Thank you, Belinda. 
Paul: So do you have any,
Melissa: I was just, I'm just a tag on it. Oftentimes it's just making sure they know where they need to be. So it's just redirecting them again, reminding them again, over and over and over, like where they need to be. So doing that in a lot of ways where, like you send an email. 
We send a weekly email to our members where: here, all the links. Here's where you need to be. Here's the schedule of the calls. We actually send any videos that were posted that week in the group. We send a link directly to those videos in the group so they could watch what happened that week. 
And then in the Facebook group, it's just lot of things that can be automated as far as these are the calls that are happening.
Here's what's going on. It's just continuing to remind them. Here's where you need to be. Here's where you need to be. Just never assume because they forget things get busy. 
You, you just never want to assume, you never want to assume anything with that. So I think that will help too.
And just, you know Yeah, the more you show up, which I know this is a newer membership too. The more you show up, they're going to show up, but you're naturally going to have people that are going to be more introverted, shy, but it doesn't mean that they're not getting value out of the group. So I just want to make sure to just keep that in mind, because you know, there's a lot of groups, that I'm part of that, you know, I, I do lurk and watch and listen, I still get tons of value too.
I know we want, ultimately, we, we want them to participate and I love, I love the bingo idea. I think that's awesome. Things like that to make it fun, but to also just keep in mind that just because they're not saying anything in that particular moment doesn't mean that they're not getting value, but just keep reminding them, Hey, this is what we're doing.
This is what we're doing. And then they'll eventually show up. 
Tazeem: Yeah. And I'm finding that it's almost better for me in terms of engagement is responding to their questions. And I respond to two or three questions all at once in Facebook live because I feel like sometimes people just don't have time to be reading.
But when you've got, it's so much easier to speak a paragraph than it is to write a paragraph. Right. So I feel like people are better off. And so I'm guessing, and they are saying that they're listening to that, the videos more, which is great. So I know that that work is working for them, but thank you. I appreciate the feedback.
That's great. Good. 
Paul: Can I give them more? Is that okay? 
Tazeem: Oh, you've got more. I love it. It's not over yet. 
Paul: When we do private coaching, I, when we go through this part with our clients, I have them look at segmenting out, like, what is the perfect onboarding experience ? Then what is the perfect member experience then? 
Then what is the perfect retention experience ? Then what is the perfect off-boarding experience because how many of us left somewhere? And we felt really dirty and we never wanted to go back and we would have, if it was done professionally, you know what I mean? And so then when we look at the, the onboarding experience, you actually have the opportunity and I normally do three columns.
One is what is the members side of the onboarding experience. What are they receiving? How are they receiving it? What is your involvement in the member experience? So like, what's the deliverable, is it a PDF? Is it a a BombBomb or Bonjoro?
 Is it a voice message or are you calling them, text messaging them or are you sending them a box?
Like, are you doing the bingo thing? Like, what are you, what's the collateral piece that on your side, you have to prepare, like, would it makes sense to have 30 boxes sitting on the side? So you just have to like grab one and put a label on it and it goes out type thing. 
And then the last piece is resource, like who's resource time, energy, effort.
So like, do you have a VA that can do some of these things? Does it really have to be you? Do you have a team member? Is this automated? Could this be a process where you're not thinking about it, but can it automatically happen? You know, so that way you're not overwhelmed. 
And truly think about it give yourself some time what would be the perfect member onboarding experience? And then like list out like perfect world. What would that be? You might not be ready for all the things right now release. You have a vision, right? Maybe out of 10 things, you can implement three or four of them today.
We'll put in your calendar to revisit this list six months from now or three months from now, maybe you're ready at that point to add one or two of those ideas. 
There's things that Melissa and I want to do within dream 100 that have been ideas for awhile. And we finally took the time. We're getting things like the designer, professionally design elements.
There's other things happening that we are finally are going to be able to implement it in. Well, I can't cause there's some that we pop on here. So I can't say anything more than that or ruins stuff, surprises, you know? So, but, but think about it like as for all of us, onboarding is very key.
Because that is the most vulnerable moment that your purchaser is at at that moment. You did all the things, right. They just pulled out their credit card. They gave their information to a stranger. And then on the other side, your onboarding starts with that thank you page. 
Like that experience on that thank you page. And the first contact that they get, because if there's nothing on that thank-you page and all they get in their email, is there a receipt?
And they're like, oh my goodness, what did I just buy? Like what, where do I go? What's going on? Like, think about like how vulnerable that all of us are in that moment, right after we purchased something and that you need to knock the socks off, like right in that moment, you know, going forward, but you can be very intentional to map.
Tazeem: That's great advice. Thank you. I love that. Overall, you know, looking at it from the aerial perspective, because I think you're right. And every aspect of that is like a piece of, it's like a recipe, right? If you have one, one missing ingredient, it totally changes everything you can substitute, but it's never quite the same.
Right. So, yeah, that's a really, really great perspective. Thank you. I was not expecting to get those answers, so thanks to everybody. 
Melissa: Awesome. Great question.
Podcast: Play in new window | Download