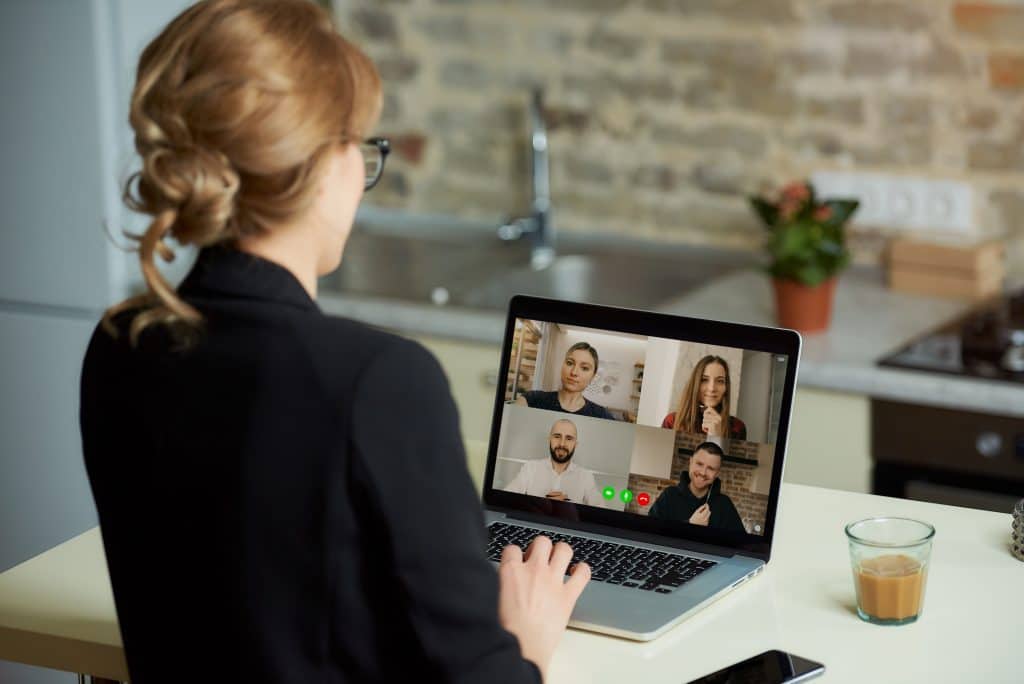 Having only a few people attend your virtual event can be disappointing.
In this episode, we are discussing how to break out of the "internet marketing bubble" mentality and recognize the opportunities that even a limited number of participants provide for you. We are talking about how you can leverage them in your future ads, sales pages and even turn some into loyal long term clients.
Subscribe To The Show
3 Big Take Aways
How to set up virtual events
When is the best time to lead your participants into other memberships
How to get the most out of a small number of attendees
---
Resources
Paul & Melissa's Inner Circle – The Inner Circle with Paul & Melissa Pruitt is an epic 12-month experience for online business owners, coaches, course creators, and membership site owners who aspire to create financial freedom and a lifestyle they want for themselves and their family and also create a positive impact in their community and the world.

Adaptive Membership – Adaptive Membership is an exclusive opportunity for online business owners, coaches, course creators, and membership site owners to play bigger and bolder in their business and explode their bank account with more clients!
Subscribe To The Podcast
And if you loved this episode, please share with a friend and leave us a
review!
Read Full Transcript
Suzanne: It's a two part question.  And Paul you've helped me a lot over the last year. I appreciate it very, very much.
I'm excited to be in this group right now. I'm doing a virtual event on July 24th. And it's a test of, it was going to be a great event and it's going to sort of be a great event, but small,much smaller than I planned, but that's okay. It'll be a good event. This is a technical question.
I'm doing it on Zoom. I'm doing a Zoom meeting, right? And there'll be about 50 people there. and I set up the registration for that. My Kajabi is handling all the emails about getting there and all this stuff to get ready,but I set up the registration in Zoom for them to register in Zoom.
So then they get a private link and I'm rethinking that. And I'm thinking, I don't, they're in groups, they're in teams. I work with dental teams all over the US and Canada. So they're in little teams and I want the team members to have their own Zoom on their iPhone.So I can say, okay, we're going to go to a different place tune in.
We're going to be small groups. Cause there'll be in groups, there'll be sitting around a table in groups and the meeting. So it's like a different, different kind of animal, right? 
Paul: Yeah. 
Suzanne: So I've had to pay out of my squares will be groups,except one guy leading his whole team at home in their pajamas.
That just, which I sort of wish they all were. But anyway, so I think I need to change it, but I don't know. I've never done it. I mean, I've led big Zoom meetings, but not for all day long, you know, with the tech that's involved. Do you have any advice for me on that? Do I do, I'd send them a new link that doesn't require a password.
That's just the login number, as opposed to them having their own individual number that they're going to lose. And then they're going to call me and they're going to not know how to do it. And then it's going to be a problem. 
Paul: You're okay with all just like how we have the call here. You're okay with each of them all to be on the same call, right? 
Suzanne: Yeah. And then I'm going to split them into groups. I want to split them into small five, six person groups.
Paul: Yeah. 
Melissa: Okay. 
Paul: So what I would personally do is I would, probably override, we haven't Kajabi as far as in put the link in there so that it's your notification system and it's the reminder system with, so will you do, as you go in, just go into your Zoom account,set up a new meeting for the time that you want it to be and it'll get you a custom link right then and there.
Yes. So grab that link and override all your sequences that you have in Kajabi. That's going to remind them and installed just that one link. Now what I would do then is I would just stick an in between email,a new email that says something along the lines of "oops, new link included." And just say, "we realize the zoom system, we were going to send all of you into 30 different rooms. So now we have one consolidated link for everybody." 
Yeah. Yeah. 
Suzanne: Okay perfect. 
Paul: So yeah. So forget about any link that you've received up to now,just the links you're getting from this point forward are the right one. 
Suzanne: Okay. I can do that. And they're responsive enough. They're actually there have been, people have been clients for years.
Okay. So the last thing is, is that I'm going to launch out of this little, teeny tiny program, I'm going to launch a new insider's group five years ago,I had a group that was an email listserv that had, I don't know, hundreds of people on it. And then I didn't want to do it anymore and went out of business. Right? That went out of business. I stayed afloat, but anyway, I want to reactivate that. So they're going to come out of the program on this it's called reboot 2020,we're rebooting 2020.  I'm gonna reboot 2020 and then I'm going to be live with them on Facebook four days a week for a month, whoever wants to show up.
And then I'm going to launch build boot camp insiders. 
Paul: Okay. 
Suzanne: And I'm going to reach out to many other people who are not in our program,but who were people who love what we teach and practice it in their practices already and wondered what happened anyway and like that. So I don't know why I'm asking you this.
I'm just, I'm asking you if I should do, if I should wait just start nurturing for the next four or five months into it in 2021,maybe, and start nurturing. Cause I'm not only going to have a few, I thought I'd have 25 ready people to go into it, but I'm not, I'm going to have about eight ready people to go into it.
You know? And so I'm thinking I should wait on the membership. It may be doing course. I don't know. Did I give you enough information to show?I'm confused as all get out. 
Melissa: I mean, if you have eight people that you can knock their socks off and give value and learn from and build the membership from, I would say, go for it.
Because like that's, that's where you're going to get like those people that are going to love everything that you do. That's where you gonna work out the kinks. That's, we're going to be able to test out the content. That's where you want to get feedback. Those are going to be the long standing members that are going to be with you longest.
And they're also going to be the ones that are going to just share how awesome your membership is. So wait. Yeah, don't wait. Do it. 
Paul: Here's the thing you're going to lose. Like if you don't do this and go through it, you're going to have zero until you launch six months from now. 
Suzanne: Right
Paul: So you could instead have these people that you're serving and as Melissa said, you can then refine it. You can fine tune it. You can get it right.So it's your minimum viable product right now. That's what, it's what think about it. You know, and I say this all the time, would you be willing to pay a thousand dollars right now if I gave you an iPhone 1?
Not, not the newest one, but I iPhone 1 like the first one. Now it's probably a collector's item now.So it's probably worth more than that, but it's just something to think about it. That iPhone came out with version one also. They couldn't sell version one, two, three, four, today. They tried. So it just something so on your end it's you need to own it.
And it's very interesting because in the online world, we look at it like as the example,like eight people in the online world, we look at it as like a failure. But it's interesting is if we had those eight companies sitting in a conference room and they paid us, train them, we would be giddy. We would be, yes, we're serving these people.
We're fully present, but it's weird in the online world. We're just like,you know, if, if all only 50 people showed up, you know, like, Aw man, that's man, if I have 50 people in a room in the real world, that'd be eccstatic. 
Melissa: Yeah. 
Suzanne: It's going to be a great event. But the other thing I'm going to do, and I'll just, and I'll then I'll, that's been a great answer.Is that, why am I doing all this for if I'm not going to do it again?
So I'm going to relaunch/reboot 2020, probably two or three more times before the end of the year. 
Melissa: Yup. Yup, yup. 
Suzanne: And do it on different days. I think Friday was, I thought it was Friday was a good day. It used to be a great day in the dental office.Now they're working too hard to try to catch up. So I'm gonna have to do a Saturday or do something different.
I'm going to ask them when they're out to do it. 
Melissa: It's just going to get better and better. the more that you do it. And you're going to grow that community will change because the disease is changing too. So their challenges will change.Yeah. 
Paul: You're going to get case studies. You're going to get testimonials. You're going to get stories that you're going to be able to leverage in your messaging and your ads and your messaging on your sales pages and your email sequences that are going to come from these initial eight. And these initial eight are going to get more hands on from you,for you to be able to dig deeper and learn more, to be able to serve the future people that would be in a bigger number, better.
So just, just, I would just lean in and just like really, really give cause I'm I tell you, like we had a photographer membership years ago and it was really inexpensive.  I think we did yearly founding member launch was like, you know like $97 a year or something. And then as we grew and had several hundred people in there, there was this core group.
And then our, in our heads, our limiting belief was these people like, Oh, they're only gonna like they're here. They they're only,we're only getting like eight, nine bucks a month for them. We have several of them that are in our "Inner Circle" program. All these years later, the lifetime value of a client is so much greater than a one off sale.
Some of those people have hired us for several thousand dollars a month for private coaching for a couple years. So it's just something like just to,and they were just a $97 founding member person at the beginning, but they are the most, 
Suzanne: These five offices have paid me thousands of thousands of dollars.
Paul: Yeah. 
Suzanne: I charged him 697 with that. They said, you didn't charge enough. I said, well, the next one will be higher. 
Melissa: That's awesome. 
Paul: Love it. 
Melissa: That's awesome.
Suzanne: Thanks so much. Thanks for coming back to me, Melissa. 
Melissa: Yeah. Awesome. I love this group. We love it too. This has been so much fun. 
Podcast: Play in new window | Download