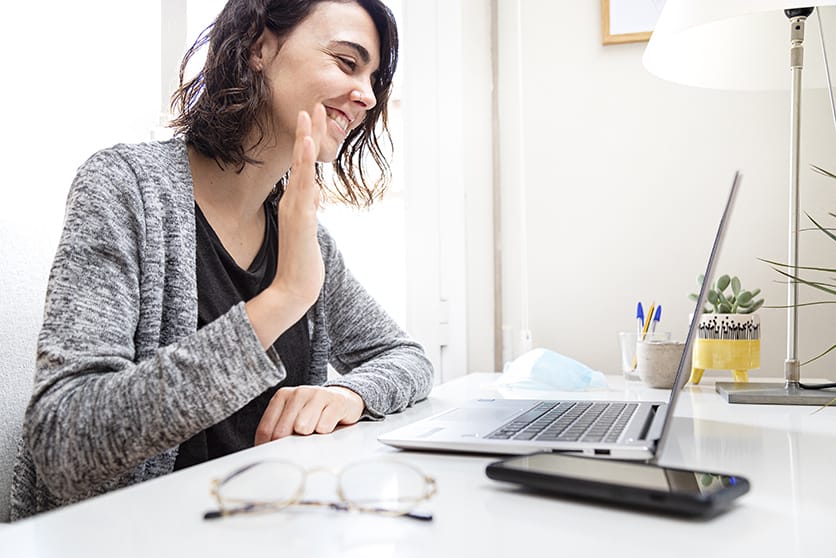 Keeping your audience's attention and avoiding overwhelm during group coaching calls can be quite challenging. In this episode, we're discussing how you can structure your calls to create more focus, build deeper relationships between group members and increase the perceived value of your deliverables.
Subscribe To The Show
3 Big Take Aways
How to create focused group coaching calls and avoid overwhelm
How to build deeper connections between group members and increase engagement
How to increase the perceived value of your deliverables
---
Paul & Melissa's Inner Circle – The Inner Circle with Paul & Melissa Pruitt is an epic 12-month experience for online business owners, coaches, course creators, and membership site owners who aspire to create financial freedom and a lifestyle they want for themselves and their family and also create a positive impact in their community and the world.
Adaptive Membership – Adaptive Membership is an exclusive opportunity for online business owners, coaches, course creators, and membership site owners to play bigger and bolder in their business and explode their bank account with more clients!
Subscribe To The Podcast
And if you loved this episode, please share with a friend and leave us a
review!
Read Full Transcript
Melissa: Kathy has a question. Hey Kathy. Great. 
Kathy: Hello. 
Melissa: Good to see ya. 
Kathy: Good to be here. My question is what are some alternatives slash approaches to group coaching like Q and A calls that have worked for folks here? My membership, if I do like a zoom call, we're all ADHD. So it will just go way off the rails if we're all in a zoom call together.
But when I try to do live just like a Facebook live, when people like sent in their questions, I wouldn't get many questions sent in and I didn't get a lot of attendance on that either we're international. So it's different time zones. So I'm thinking about other possibilities, like office hours or hot seats or any other kind of,  I'm still having members messaged me questions privately,
so I know they still have questions. So I'm just wondering if there are other kinds of like alternatives that I've worked for folks. That would be awesome thinking. 
Melissa: Yeah. Great question. 
Paul: Does anybody want to speak into deliverables?  If you have anything that you want to contribute as far as like a small group or a group coaching program, like what type of deliverables that might compliment that type of concept? 
Melissa: Whether it's something that you do or maybe something that you've been part of too. Sometimes I'm thinking about programs that you're part of and how they structure it too. 
Paul: All right. So I think we'll speak in on it. Yeah. Yeah. So now we know your audience really well, cause we've talked through the years, you know, about your audience. So even on those zoom calls, you could instead frame them up almost like breakout groups and put them in the smaller groups because the overwhelm most likely is coming when they're seeing 50 people on a screen or 20 people on the screen. But just keep in mind is sometimes we can do the exact same deliverable, but just in a slightly different format. 
 Cause that has value to it. And what, what it also has value to whenever you do, like for any of us, when, when you have a high-level deliverable as long as it's a community driven type of environment, when you break out into small groups, what that does is allows the community to bond with one another.
So then you have a deeper relationship with one another. So even when they post a question in the Facebook group or something in the future, those three people that were hanging out last week and helped each other out, they're going to go out of their way to answer one of those three's question that they post in the Facebook group, because now they have a deeper connection.
It's not just a screen name. So I definitely would look because sometimes when we have these solutions where like, okay, it's a problem, then it just like looking at that and just saying, okay, what is the solution within this deliverable? Like how can I look at this deliverable differently? I would, I would do that. 
I think hot seats, if you did a hot seat method where now keep in mind is what happens is on, on setups like this. This is where  everybody's going to have the overwhelm. Right? 
But what I can do is purposely spotlight the video and take attention away from the rest of the room. Okay. So when you're on zoom, you do have some control moments that you can change the entire experience. So what I did is I just clicked on spotlights. And now, depending on how you have a grid setup, you, I just took you out of gallery, most likely. And now you're, you're seeing us, right? So I'm basically pinning that to me. 
Even if you start talking, we're spotlight it. So like it won't come off of us. So you can do that as well. So that would be another methodology to have the same deliverable, but make it more manageable where maybe you're controlling the conversation. Now you could deliver in a different way where you could use a software, like stream yard into the group. 
They can all ask questions, but you give a link and you only bring one person on at a time and it's broadcasted into the Facebook group. So if you just want to consume, you're just in Facebook and you're just watching the stream. Right?
But it still has this element of interactivity. If somebody does want to have their question answered live, they can click on the link. They'll go into a holding room on stream yard. And then what you can do is you can allow them to come on screen with you, but you also can control taking them back off screen, you know? So you can go right into like your narrative or what you want to talk about. And you're like, oh, I see Sally's on right now.
We're going to go ahead and bring Sally up with me so she can ask her a question. Then it can be the two of you on at the same time. Or you can take the lead, take you off. You're the, you're the one in control. So then they can just focus on like, what Sally's question is. And then you can have it go back over to you to do your narrative or whatever it is.
But you can, you can do that where it's slowly as being, you're still in control. It still has a perceived high level. It still feels like group. Those are just a couple more. 
Melissa: Yeah. You could also do almost like a coworking kind of a variation, a coworking type of session, where if you do have everyone on zoom where you can like either individually or small groups, pull people out to have their questions answered with you. And then while you're answering questions, the whole group is working to and just bringing people in and out of the room. And I think also too, like with Paul was saying, was structuring with the spotlighting also, maybe it's just shorter sessions, right? 
So if, you know, it's like, it's, it's a shorter, quicker session. Maybe it's not a full hour. Maybe you do a couple like half hour power sessions right ? throughout a day they can come at different times, but it's shorter amounts of time. So that it's more focused maybe even too, if you're doing like that, you could even have specific topics like they want to speak on, on those. So it's a little bit more focused and then they can decide, oh, I want to come to that power session, you know, or it's just a quick questions that are focused in on that. So just structuring it so that it keeps rolling. That keeps their attention going, but it's not so long that they'd go into, into overwhelm too. 
Paul: in like our inner circle and our adaptive memberships sometimes I'll get hit up privately as well. And this is a different question. So we censor group small group coaching programs. We always politely redirect back into the group. 
Now, this is just boundary thing, but we've actually taken messenger off of our phones. That way we don't feel a need like, like a ticker tape that we have to. So certain members just they'll get used to, like you don't answer quickly when you get a private message,because like we're not on our messenger all day long, you know, we don't get a notification. 
So I might, you know, if you message me, I might get back to you tomorrow, you know? And you could've gotten an answer a lot quicker if you posted it in the Facebook group, you know? 
So we don't reward that just cause in on our end, we can't keep up with it. I get about 80 messages, private messages a day. It's just impossible. It's just impossible. But when we do have that chance, we'll say, you know what? That is a great question. Yes. I think that would benefit everyone in the program. Can you do me a favor and actually copy that and post it in the group?
And I'll answer your question over there because my answer, I believe will help out others that might not be as vocal about that question. 
Now when sometimes there's something that pops up like one of those private questions and people don't want to directly, you know, for us, since we talking to marketing a lot, well, what I'll do is I'll, I'll make it a, what's called a ninja knowledge nugget is what we call it. So what I'll do is I'll just do a Facebook live quick three, five minute video into the Facebook group and just say, Hey, really great question came up today. And I just want to pop on real quick and give a couple of ideas around this. And this is an ninja knowledge nugget real quick,
just to show you how to do this. Boom, boom, boom. And then I jump off. It helps that person, but also has a high, higher perceived value than a comment. You know? So as a deliverable, you know, we can sit there and spend the next 10 minutes to do a comment on, on a reply on repost.
We all would perceive it as a higher value is like, wow. You know, that influencer just came into the group that a Facebook live and just did a mini training on something. You know, it just feels different. Right? It's the modality. It took you the same amount of time, probably less, but it feels like a higher deliverable.
So just, just think of that. Sometimes it's a modality as well. 
Melissa: So Lots of ideas to, marinade on. 
Kathy: Yeah. I have like three post-its full, so thank you. 
Melissa: Awesome. Awesome. Well, keep us posted, let us know what you end up doing. Cause it's always interesting. Like when you're working with your audience, just knowing what their strengths are, knowing where they struggle. It's good that you're thinking about different ways to deliver this so that you can really serve them. So. Awesome. All right. 
Podcast: Play in new window | Download