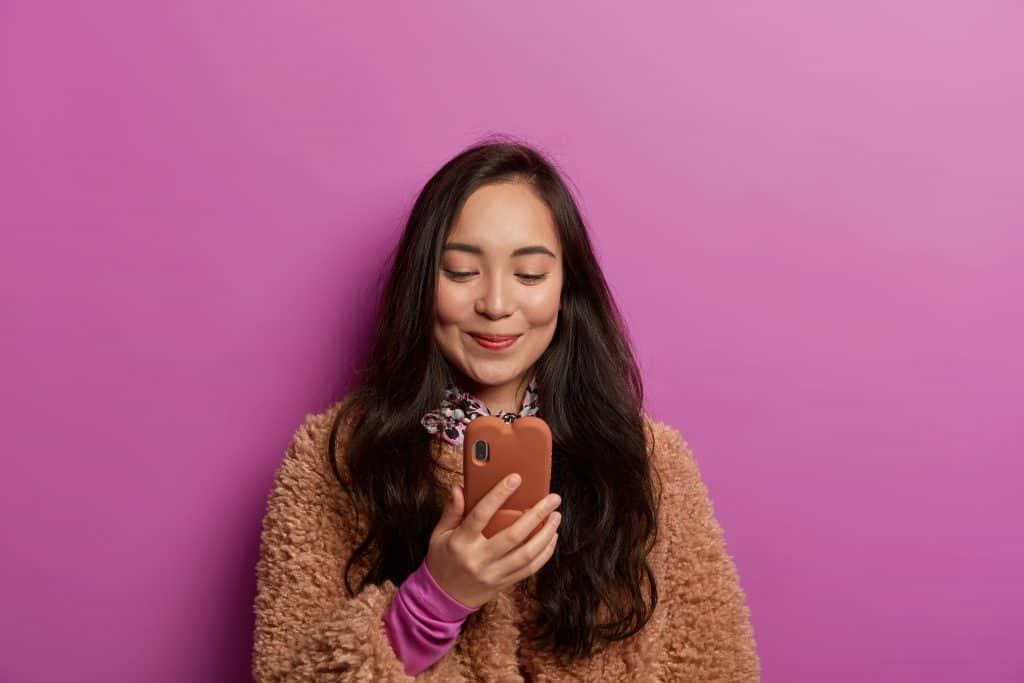 Getting only a few enrollments during low season can be frustrating. That's why many marketers take a break during this time.
In this episode, we are discussing why low seasons are actually a great opportunity for you, and how you can lean in and pre-influence your audience, so they will be ready to sign up when you are launching your next membership.
Subscribe To The Show
3 Big Take Aways
How to pre-influence your audience during low seasons
How to discover your audience's most important pain points
Why you should not immediately change course after getting low enrollments
---
Paul & Melissa's Inner Circle – The Inner Circle with Paul & Melissa Pruitt is an epic 12-month experience for online business owners, coaches, course creators, and membership site owners who aspire to create financial freedom and a lifestyle they want for themselves and their family and also create a positive impact in their community and the world.
Adaptive Membership – Adaptive Membership is an exclusive opportunity for online business owners, coaches, course creators, and membership site owners to play bigger and bolder in their business and explode their bank account with more clients!
Subscribe To The Podcast
And if you loved this episode, please share with a friend and leave us a
review!
Read Full Transcript
Melissa: So next we have Heather.
Heather: Hi, my question is I have a online Pilates and yoga studio, a curated boutique online movement studio and I have a certain amount of members in there.
And then I offer one-time courses, fix your feet, save your shoulders, happy hips, sort of themed themed workshops that I was using to draw people into the membership. So if I could get them for that, then I was getting some people that would, you know, want, you know, a couple from everyone workshop that would eventually buy into the membership.
My membership is quite, you know, fairly expensive. It's 120 a month. And I have a good following. And recently I've offered my fixture feat workshop. It usually sells out and it was like 49 people looked at it and two people bought it. But it might be the doldrums of summer.
I mean, I think that there's a big sort of, there seems to be a big drop off in interest through the summer. But the other thing is, is I kind of started to put the price up on those workshops because they're like they have them for two months and they really are giving them a lot, a lot of skills for helping manage their own issues.
But I wonder if I should maybe make those products less expensive so that people buy in and then, are impressed with what they get out of that. So they're attempted to join the . Membership. What's your advice on that?
Paul: Yeah. Okay. So does anybody have any input? Yeah. Jason
Jason: so what I'd offer you is, ask your audience. So survey them. And that's what I do at times. Just have a series of questions. What had you buy? What had you not buy? What got in the way? What are different challenges you're dealing with? What are of these five subject lines are, are our names for this product?
Which one really engages you the most? Just ask your audience and that'll probably give you the most clearest answer specifically people who, did by force and then on a secondary basis, ask the people who didn't buy and ideally ask them person, like, I mean, not, not a person, but on a, on a call.
That's easier, but of course you can do a Typeform survey or a Google survey and that's your work just as well.
Heather: Okay. Thanks.
Paul: Thank you. Anyone else have any insight.
Melissa: I just would say, I love the idea of surveying your audience to ask them. It'll give you a . Better sense and also in addition to asking about just asking them maybe what they are having their challenges with, because then you'll get a better sense for the courses that make more sense put in front of there to lead it to the membership because you have, it sounds like you have a variety of these courses, but there might be one that's just like that home run course and you might already know what that course is in your head.
It's the one that everyone goes to.
Heather: Well, it's the foot one. And, and it was just like, it didn't, it, it, I just think it was the timing personally. You know, everybody's, you know, oh, getting drunk on summer.
Melissa: Right, right. Yeah. But historically that's been the one that's been like the one that everyone draws to, then I would continue to test that one out and using that as your, leading one out there to bring people into the . Membership that's like kind of the first step to bring them into your world is solving that challenge that they have with their feet.
And then once they solve that and get some insight on that, oh, by the way, I have an ongoing membership, that's going to help you with all these other challenges. And we do this on an ongoing basis. You're going to get support. And it's going to help you with in all these other areas of your life too.
But I do love the idea of surveying your members too, and just asking them, you know, what, what are their challenges that they're having.
Heather: Okay. That's great. Thanks
Paul: Yeah. And I would like to add it's great that you have this awareness and acknowledge that it is probably just this time of the year, because some of us are like, zig-zagging like, which way do I go? Do I turn left? Do I turn right? Don't do this. Do I do that? Like at any signal at all that happens and some of us need to stay still and we need a good sample of anything before we do a change. So what I recommend is just by acknowledging the seasonality. If people bought this at good frequency in the past of the price point that you placed.
It could potentially your audience, it could be seasonal. I wouldn't knee-jerk and shift the price on it, because that might not be why it's not converting, because if you already have social proof and the history of people purchasing, but the thing that you don't know is a historical data. Like, oh, if I promote this in August, are people going to buy it or not?
You know, every, every audience, every niche has some seasonality, some buying cycle to it. So you had to go through a couple of buying cycles to know like, oh, okay, this happened last year. I'm going to expect this. So I would recommend probably not changing anything right now, if you have good historical data showing you if it's not converting as well right now, just because people aren't buying right now doesn't mean that you can't collect audience right now, still get in.
And, you know, because what you'll find is for a lot of us in a lot of industries is when, when the experienced people see that, oh, that's a slow buying time competition normally turns out. They go on vacation too. They go and do other things. It's the best time to lean in to conversations to get attention because there's less distraction.
Cause the competitors are often vacationing too, because things aren't converting as well. So it's, it's a really great time to lean in, to talk. Maybe get even more specific like this time of the year, if you are traveling, here's some great. I want to give you a couple tips on what you should do when you are traveling or when you are out and about, you know, cause you haven't, you're stretching your legs again or, you know here's five things you can do with your feet while you're in the airport or something, you know, like there's so many different, you know, oh, on that long flight, got a little, here's a couple tips on things like speak in the conversations you believe like your audience has in this moment, so you can audience collect.
So then when they come back into their buying season, you, you have a better audience. That's primed up to who going after. And then you'll be able to convert them better when it is the right time.
Heather: That's great. That's great advice. And I, you know, that's sort of been my sense, is that just because people aren't buying it doesn't mean they aren't listening and it doesn't mean they're not able to be influenced.
So I've been, as most of us are doing 9 million things at once, but still keeping stuff, moving out there and information being sent out to my audience. So thank you very much. That was . Really useful.
Melissa: Good. Good.
Paul: Can't wait to hear how things are roll out for you? Yeah, I think, I think that's a good thing.
Depending on what hemisphere you're in, you know, right around the, the latter part or summertime, as well as going into the end of the year, a lot of companies turn off people because there is a lot of distraction. There is a lot of different types of noise, but that means you have less people that you're competing with in your space.
Heather: Yeah.
Paul: And that's a good time to lean in. So like right now, everything you do is going to make an incredible fourth quarter of the year. It's just that if you just, if we all wake up at the end of the third quarter and start working again, then we're already, we already lost the fourth quarter and the same thing going into the end of the year, you'd be amazed how many people just hibernate and they start working January the first, and then you ended up having a horrible first quarter because you did not pre-primed people pre influence.
So I always, I always go the opposite of what the market does because people actually listen to the noise and they're like, oh yeah, nobody's buying right now. So I'm going to stop doing anything. Ooh, good. There's less competition in the market. I'm going to lean in so I can influence people better while all my competitors are taking a break.
Heather: Yeah. I agree. I mean, I just sent her a newsletter and said, you know, basically September 1st is my, my new year. Like I think the new year should start on September 1st, not January 1st. So let's get going.
Melissa: Excellent.
Heather: All right. Thank you.
Melissa: You're so welcome.
Podcast: Play in new window | Download