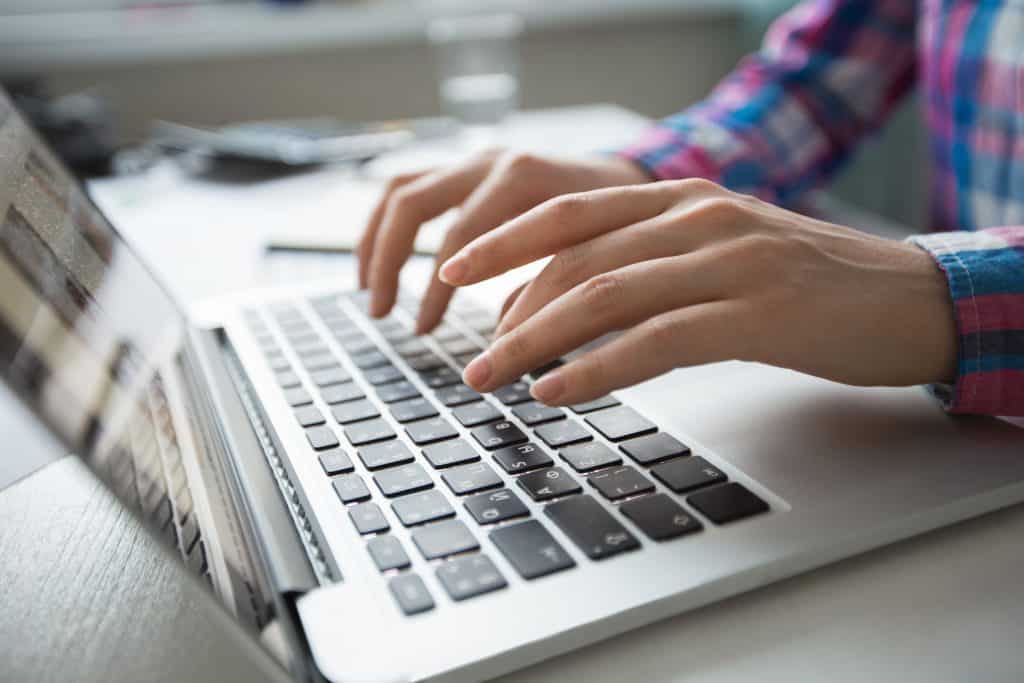 Sometimes we can get too busy serving our clients.
This can easily lead to a burn out and we also end up not having enough time to promote our programs and develop new relationships for future business.
In this episode, we are discussing how you can run multiple programs in a sustainable way without spending all your time and effort on creating a business model that you might regret later on.
Subscribe To The Show
3 Big Take Aways
How to avoid creating a business that you will despise later on
How to free up time by preparing and pre-scheduling your deliverables in advance
How to evaluate which of your programs are worth your time and energy
---
Paul & Melissa's Inner Circle – The Inner Circle with Paul & Melissa Pruitt is an epic 12-month experience for online business owners, coaches, course creators, and membership site owners who aspire to create financial freedom and a lifestyle they want for themselves and their family and also create a positive impact in their community and the world.
Adaptive Membership – Adaptive Membership is an exclusive opportunity for online business owners, coaches, course creators, and membership site owners to play bigger and bolder in their business and explode their bank account with more clients!
Subscribe To The Podcast
And if you loved this episode, please share with a friend and leave us a
review!
Read Full Transcript
Melissa: So Molly is next up. Molly question, I'm a social media coach. I want to launch a membership on Instagram marketing, but I also have a small mastermind, small group program, like four to five people and one-on-one coaching and advice on running all of these? Will the membership, negate people joining my more high touch coaching, doing it all. All right. Tell us more Molly.
Molly: Maybe not forever.
Paul: Yeah, no, I'm just looking just for some advice. I have a mastermind program going and running and it's got about four, it's like four to five people max it's eight weeks that hopefully funnels into one-on-one coaching with people with like a commitment that's like a three month to six month commitment.
With my audience, I really feel like, and I've, I've asked them and they've asked for it a need for a smaller ticket item membership where they can just get access to information and access to me. And I want to focus it on Instagram, not just be super broad. I want to focus on Instagram.
So I just want to make sure I'm not like chopping my feet or whatever that saying is, you know, like chopping my feet off. No, that's not the word, but you know what I mean? Like, I don't want to lose. I'm hoping that the mastermind will seem because it is, it's very high touch because I look specifically at their businesses and the membership will be more overarching.
But just any advice about sort of balancing those things and just any tips anybody here has, or you guys have
Melissa: awesome.
Paul: Does anybody have any input?
Wayne: So I'll approach it from the corporate side because that's where I spend a muscle at a time as I'm going toward the membership. As you look at each of those different pieces and you were to look at a clock, the amount of time you have in a day, never changes.
You have the exact same number of seconds every day. When you're looking at that and look at your customers first, which of those items is going to bring the biggest value for your customers, then look at yourself, which is going to bring the biggest value for you. You start with that one. And then you go to look to see if you have enough time left to do number two, and then see if you have enough time left for number three, while still giving yourself time to take care of yourself.
If you can't get the others done, if you don't have enough time for number two, just do one and two. If you don't have enough time to do two and three, just do number one. Whatever's going to bring the biggest value for your customers. And then for you in the end, that's what you start with. And then you work backwards from there.
Don't try to do everything.
Melissa: Good. Good. Good.
Paul: Anybody else wanna..?
Jackie?
Jackie: Okay. Yeah. I was just gonna say Molly to manage their expectations, like coming into the membership. Obviously they're not going to get the same amount of your time. And feedback as your mastermind and your one-on-one, but really managing the expectations. And also your time, like Paul was sharing before about that 15, 15, 15, you know, sort of set yourself some boundaries about how much time you're going to invest in it.
And is it going to give them, I guess, the result that they're looking for and if those two balance up, you know, you're on a winner
Molly: thank you.
Anybody else?
Melissa: I'll chime in because it sounds like they're all kind of related and in the same area, everything is going to be kind of connected to just different levels of touch.
Is that kinda how you're thinking of structuring them?
Molly: Yeah.
Melissa: Yeah. So I'm all about repurposing content and doing content squeezes where you take like a piece of content, you squeeze it dry. Like if you're having higher level conversations with those people that are having more high touch, can there be pieces that you can pull out where you're not necessarily creating brand new content for the membership, but something that you could repurpose and use in that lower level membership?
But at a level that's not going to be such high touch. It might give you back some of that time. And it also won't make you in that situation where you're constantly creating content. Cause that's the part that's just such time suck, but if you're already doing it for your high-level people, it's just taking that same concept and that could even be something to it as a mastermind.
You might come up with like an infographic or a worksheet or something that in the mastermind where the high touch, you actually are doing the coaching, the one-on-one, but maybe there's something that's like an assessment level, something like a DIY level. You know, it's still gonna have tons of value, but not as much of that handholding high touch experience, but it's still the same content as far as deliverable.
So that could be another way that you could still divide your time up. But I mean, one of the things that we always say is that whatever you put your energy into is going to grow. So it's like the chatter here is just knowing that whatever you put your energy into that's, what's going to grow the most.
And so it's just like, what's going to be the best use of of your time and energy. And then also, where do you want to spend your time, the most too in your business? You want to think about that too?
Paul: All right. So I'm going to throw a curve ball in here.
When it comes to your business model right now. I just want you to know, like, right this second, when you have four to five people come in to your world and you're sending a certain percentage of them into a private coaching client, you have to perpetually go out and reinvent new clients over and over again because you're giving all of them an end date.
Like your, your client value is only going to be so much because you've structured this to say like, Hey, this mastermind or whatever is only for two weeks. So, what happens is when those people go through that experience, you have to go out and get another four to five people. And then after that you have to go out and get another four to five people.
And then after that, like you were on like you're perpetually having to recreate new clients. So your average client value you is always going to be restricted because you're always going to be going out, having to search for new people indefinitely, indefinitely. Okay.
So with your back-end opportunity, Sending people from that four to five people that come in and you're doing a deep dive there and bringing them into a one-on-one you have, as Wayne was explaining earlier on, though, it's like your time resource is the number one unrenewable resource that we all have, and it should also be the number one resource we protect the most.
And we typically put no value to it. So you have to be very, very careful on your, on your time resource, because if you get busier. You can only take so many of those people. And then you max out, like you hit a level where you can not expand beyond that because you only have so much time and that's going to impact your energy.
And also, as Wayne was explaining, you still need that personal, that self care element where you're going to go and burn out and it's not going to be sustainable, but also understand as you, which is interesting as you expand more in time of serving. Then what's going to happen is you're going to have a peak and valley in your business because the more we all serve, the less we promote and nurture relationships to drive more future business in.
So when ends up happening in a lot of sales and entrepreneur lives is you have this peak and valley, peak and valley. Cause as you do the things, the promoting, the nurturing and everything to develop relationships, you start getting busier. But the irony that works against that with our time resources, as we get busier serving, we don't have enough time and energy to promote.
And normally that stuff falls apart. So then what ends up happening is, as you're done your clients and you kind of go through, you're hitting a bottom and then you're getting re motivated, they go out and start all over again. And you have this perpetual never ending cycle of peak and valley, peak and valley high and low.
And that also impacts emotion state, and health as well.
So what I love you to do is to look at what, how much money do you want to make? How much is enough. How many hours do you actually want to give where you can serve at the highest level possible, but still maintaining a lifestyle that you want. And then knowing those two numbers and how many weeks you want to work, what does that break down to?
Does that mean you need 50 members paying you a hundred dollars a month each and you can serve that, you know? And I'll just so you guys have perspective. I just want you to know if you're very intentional at this point, because when you, I need to understand is a lot of us make micro decisions in the moment slowly over time.
And then we create businesses. That we despise later on. I'm just letting you know, you don't do it as some big, huge moment. And you're like, oh, let me just create this thing. I'm going to hate three years from now. I'm like, no, you're like, oh, I'll just add an extra Facebook live every week. That'll be no big deal.
My numbers. I love that. Oh, I'll start adding templates to this thing. My members will love that. And like that six months later we live this, we closed the membership last year. Based on that, because we slowly incrementally made micro decisions that took us in the direction that we were burned out. We were over-serving and they still wanted the next thing you know, just so you understand being very clear. Cause if, if you are working 80 hours a week, now you will create a business that will require you to work 80 hours a week in the future. You're just going to ingrain that habit into you, Melissa. And I have three memberships right now, so we have Insta posts.
That's being rebuilt. Okay. We purposely designed that initially at a Facebook group. And then we realized nobody was coming to the Facebook things that she was doing. So we eliminated that. We also pre-created several years with a content in there that drips out once a month. Guess how much time on a weekly basis we spend on the Insta posts membership on an ongoing basis, zero it's a six-figure business.
And we spend on average zero time on that business because it's a deliverable that delivers on a promise, which is the prompts that people get. But we didn't have to put in a time thing into it. So we protect that resource now with "ADaptive". That's a course going into a membership, launch February, we have that entire launch plan scheduled out our entire next year has already prescheduled out our launches and everything.
So with that though, is that takes up a time resource when we do the launch, that takes up a time resource in the period of serving, but then it all disappears.
So we get our time back. So in a very short period of time, it spikes, we have a great fair trade of income to the time. Like we did $68,000 in our last launch. And it was an eight week course.
So I gave a couple extra hours a week and then that it went, went back down again, like I got my time back.
Right. So that itself is a six-figure course membership hybridin itself. That takes a little bit of time during the launch, but like when we spoke it up and when it's gone, but during the day to day it's, it's not taking it three, our "Inner Circle" between both Melissa and I, it's a several hundred thousand dollars.
Your membership yeah. Revenue for us. And that itself takes about 10 to 12 hours a week combined between Melissa and I, because we were very intentional and very purposeful and serving at a very high level when we're there, but we don't have to be there 24 hours a day. So you can be very, very intentional.
I would love you to be purposeful on looking at how much money do you want to make? How much is enough, because what always happens bigger numbers and make things more complicated. How much is enough and how much time do you want to take off? And ask yourself very purposely the deliverables that you're going to give in your membership.
How can I do that with the least amount of effort, with the least amount of time to give the highest and best experience to my members as possible, but also protecting yourself. And when you do that purposefully, then you're going to maybe look at your private coaching and saying, you know what, the private coaching actually isn't serving me because I had to give a lot of time, a lot of energy.
And while the number's big, you could probably have five members that fit into a group coaching program that will pay you as much money collectively, where you're giving a 10th of the time or even less, because you're being very intentional. But I would love you to like, map out, like how can you get to that goal?
Serve at a high level, but right now, now you all of us, like when you're in a service-based traditional business, you're always spending a lot of time to create the next client to create the next client, to create the next client. And then you only have so much value that, that client's worth. The good side of a membership is the average client value, the lifetime value is considerably higher.
If you deliver on your promise and you get them, the transformation that they want, and you can do it in less time and less energy, less effort. So you'll make more doing less.
Sorry if I went on a tangent there, but I'm hoping that might help a few people here to be more intentional about what you're building.
Because a lot of us build, we put ourselves into a trap that we don't realize it until six months or a year later. And then wanna collapse the thing, because it's not sustainable. If you're interested in like re-looking at your business model, because right now you have to recreate clients.
Every time you go through that, you have to look for the next batch of clients over and over and over again. And these people might not want the price of the private coaching, but they might be willing to pay you what they just paid you for the last eight weeks. They might be able to, they might be willing to pay that every single month, like indefinitely, they get the same level of access to you instead of 10 or five people.
There is this sustainable. They have 20 people in that same amount of space of time.
Molly: That was excellent. Thank you. My mind is like,
Melissa: love that, love that keep us posted, let us know.
Molly: I will
Podcast: Play in new window | Download