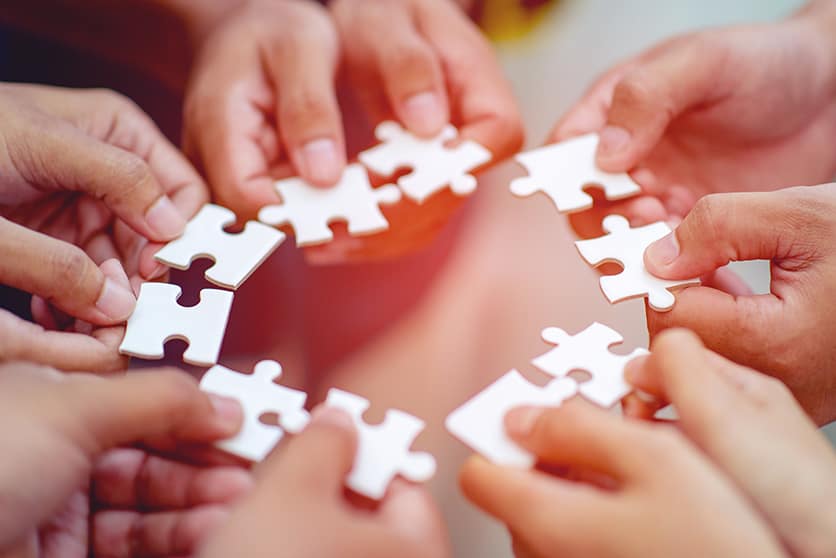 It takes a delicate balance to start a new membership successfully while keeping an existing program running if you want to avoid losing your current income and members.
In this episode, we are discussing how to gradually and naturally move on to your new program by slowly planting the seed, and building up excitement as well as curiosity, while rebranding your old membership.
Subscribe To The Show
3 Big Take Aways
How to use "the dimmer switch" to naturally take people out of the old and into the new opportunity
How to create excitement & curiosity for your new membership
How to reposition your old membership when starting a new one
---
Paul & Melissa's Inner Circle – The Inner Circle with Paul & Melissa Pruitt is an epic 12-month experience for online business owners, coaches, course creators, and membership site owners who aspire to create financial freedom and a lifestyle they want for themselves and their family and also create a positive impact in their community and the world.

Adaptive Membership – Adaptive Membership is an exclusive opportunity for online business owners, coaches, course creators, and membership site owners to play bigger and bolder in their business and explode their bank account with more clients!
Subscribe To The Podcast
And if you loved this episode, please share with a friend and leave us a
review!
Read Full Transcript
Melissa: All right. So let me move over to Carol. And Carol said,Oh, this mastermind is only about membership stuff. No, not necessarily. I mean, not necessarily. "I have a question about transitioning my evergreen high ticket coaching program to launch style marketing plan." We can, we can jam on that. So Carol, where are you?  
Carol: I'm right here. I have a backup membership question, but I,I, I thought this was like just general business mastermind so I can go either way, but 
Paul: Yeah, we promote and put it out as a membership mastermind, but it's something that we can pretty much jam cause all of us are integrated we're entrepreneurs and we're multi-passionate I know all of us are guilty even though we shouldn't be doing what we do.We normally have a foot in a couple different poles at the same time.
Melissa: Let's chat.  Tell us about your high ticket offer. 
Carol: Yeah, well, and I just launched my membership too, which is a backend membership and that's going well. So I'm doing in both, but I'm a board certified ketogenic nutrition specialist.I'm also a psychology expert and I specialize in helping women 40 and older follow keto lifestyle for sustainable weight loss.
And so I've been doing my current high ticket coaching program for going on four years now. And I wrote people in it in a one-on-one very time intensive coaching call and I'm ready to re revise all of my content,rename and rebrand the whole thing. And also at the same time, then move over to webinars style watch model, and  I've been really resistant to do it because I thought that it would just not be as good, but I did a mini program earlier this year that I did a couple of launches with.
And I,I fell in love with it because like there's so much momentum when people all start together and they get a lot of progress and people are just the community. Part of that is really awesome as well. Yeah. And so my, my challenge is that this, this current program is, you know, 99% of my revenue right now in my company.
And so the mental hurdle I have is how do I shut down enrollments in that  or, you know, what's the, what's the steps that I take to launch this new program? Well, I still make money from enrollments and the old one. I don't even, I don't know if I'm speaking, explaining it clearly in my mind.
Right. So I've got to go from like enrolling people every single week or every few days to like that one's no longer available. And now we're just doing this big large program. So the financial piece of it's, how do I bridge that gap from going there? So ask me more questions if that doesn't make sense, but 
Paul: So does anybody want to either do follow up questions for clarity or give input?
Carol:  I have an idea of how I'm going to do it. So maybe that will help if people can brainstorm like tips about how to, so I'm, this is what I think will happen is that I'm going to continue. So the old program, keep that going, keep enrollments open in that funnel that I have for that all the,while I'm launching the new program.
So it's going to be a new name instead of eight weeks of content, I'm actually going to pair it down and take out some of the stuff that people seem to never get to anyways, rerecord everything which I'm going to do afterwards. And so I think that I can do both simultaneously and then once I get to the launch then I can actually close down that old program.
I may have some hiccups as far as like people that just enrolled and the other one transitioning to a new one, but anybody been in this boat or 
Paul: Yeah, yeah. Yeah. So I can give you at least our. Does anybody have any... Angela yeah Angela. , 
Angela: So I think so I think that doing the, both at the same time, the way you described makes a lot of sense.
And as far as those new members or existing members in your evergreen platform, I would just offer them a, you know, that founding member price in the new one, or depending on exactly what your payments structure is.You may simply say, I'm just going to move you over here at the same price. Congratulations. You're getting all this extra stuff for free. And that way you don't have to manage both. That's what I would do. 
Carol: Okay. Yeah. And I can actually, like, as I'm doing sales consults up close to the launch, I could just say basically just sell them the new program,right? 
Paul: Yeah. So what we typically call this, the dimmer switch.
Melissa: Yes. 
Paul: So, you know, so many of us, like we come up with a new idea and we're like, okay, we're just going to turn off the thing that is supporting our lives. And let's turn on this new thing that we are hoping and praying is going to work.Right? So, so in, in life, and this came from a years ago, when I used to own eight real estate offices, we would have people come in that could just not quit their normal everyday, come in and be real estate agent, especially knowing if they sold a house today, they were like 60 days away from closing escrow, right?So like their first check, you know, they sold somebody today would not appear instantly.
So we always looked at it, we called it the threshold roll or the dimmer switch. And that's where naturally, as you're leaning into the new thing, you're going to give less energy, less time, less financial support of the old thing and what that's going to do.That's going to allow you to slowly shift your messaging slowly shift what you're doing and keeping in mind is, as you're doing the old thing, this could be a natural down sell opportunity.
Like you're on these discovery calls. You're talking to people. If it's a higher ticket thing, not everybody's going to be properly qualified or properly ready for that thing. This is also going to give you a reason to go back to every single person that did not convert in the last year or two,and give them an opportunity to come in on the new opportunity, because now you can reposition as new opportunity that's not as much. 
And maybe it's a group thing versus a one-on-one or however you start 
Carol: Well, it's, I don't even see it as a different like a lower price offer. That's gonna replace, there's going to be the existing close to the same price,and I will have a lower tier, but yeah, so that could apply for that one. So..
Paul: Yeah. So just how can, you know, even if it's similar, like how can you reposition it? So it gives you a reason to go back to everybody you've ever talked to in the past. Yeah. Cause they're already, they've already socially seem like they're a warm lead to you.And pretty much if they have not taken up on what you are offering them in the past, they did not have the transformation that they were seeking when they talked to you.
So they, you know, it's like, Hey, you know, it's been six months, how's it been? Well, you know, they're in their old habits still. So,you know, and you probably have new stories of people that transfer, you know, that had their transformations and had their wins and things. So now, but it does give you a reason to go back to everybody you ever marketed to or talk to in the past, because it gets you renaming, restructuring, it re recreating a new program, even if it's relabeling,because how many of you have bought into doesn't even matter if it's health, but it could have been even like an online course or program, like how many of you have not actually gone through a hundred percent of a course, a membership deliverables.
I know when we're, when we're the course owner and when we're the membership owner, like we're like, no people are going to consume everything from us,but we forget and how we are even ourselves. A lot of people like the mass majority of people do not consume everything. So even people who have been through your old program, ironically, you could probably resell them into this, how it's repackaged.
And they would think that they're getting a whole different experience. Cause they probably didn't do everything the first time around also.So I just think it gives you, but I would, I would do it more as a dimmer switch, you know, where you're naturally taking people out of the old opportunity and you're reintroducing the new, it allow you to switch your languaging a little bit, to get people prepared and allow you to seed you have something new coming up.
Because what I would not recommend is for you just to surprise your existing audience,that why, why launches work really, really well is typically because the runway, like the anticipation, excitement that is created before the launch, isn't it coincidental like by clockwork every year before the iPhone is released, somehow information always gets leaked out.
Like every year, like indefinitely, two months in advance, almost like probably the exact day that iPhone information gets leaked out.Why? Because now they have free publicity. They have news coverage all around the world that people are guessing and talking about, look, Oh, what's that thing on the back.
What's that though? There's no plug on it now that's free advertising. Right? So a lot of us were like, no, no, no, we're not going to talk about it until we launch our thing.And then we wonder why nobody signs up because there's no anticipation, there's no excitement. There's no, you know, curiosity that builds.
So just make sure I would definitely do that. 
Carol: Okay. Well, an interesting thing is, and is everything I've done in the last five years. I don't have to put any, I don't like my current funnel.It just works on autopilot because of where my positioning of my website is. I don't put any advertising into it. I don't put any effort into getting clients like they do.
They just show up as an appointment on my calendar. So I don't even have to like, stop doing that stuff. 
Paul: I love it. 
Carol: And, and so I just,basically I got a dimmer switch. The new one, I think is what and going through the launch actually for my membership, I had the fun of that building all the excitement for that.
So I just gotta reapply that strategy to the relaunch of this program. So thank you. Thank you very much. Thank you for the clarity, the confirmation,and yeah. 
Paul: You could position as like your thing version 2.0, how, how many here have bought more than one mobile device 
Carol: Hmm. 
Paul: One time the same exact thing that just got slightly improved 
Carol: Yeah, that might work too.
Cause I had like a wholly new name in mind, but I could do that. And then I could do like Amy Porterfield has done where like,if you took my last version, you get the new one for 50% off or something like that. Or I put that up or whatever, 
Paul: people already social signal that they were willing to invest in you before and by you rewarding them. They'll come in, that'll give you your base crowds. So in the first full pay person shows up, they're not looking around the room going,what did I just buy? Nobody else's here. Yeah. There wouldn't be that buyer's remorse. So definitely. Yeah. That's great. 
Carol: Thank you so much. 
Melissa: Awesome. Awesome. 
Carol: Always helps just to say it out loud. What you've been trying to get clarity on. 
Melissa: Yeah, 
Paul: we get it. 
Melissa: Totally.
Podcast: Play in new window | Download