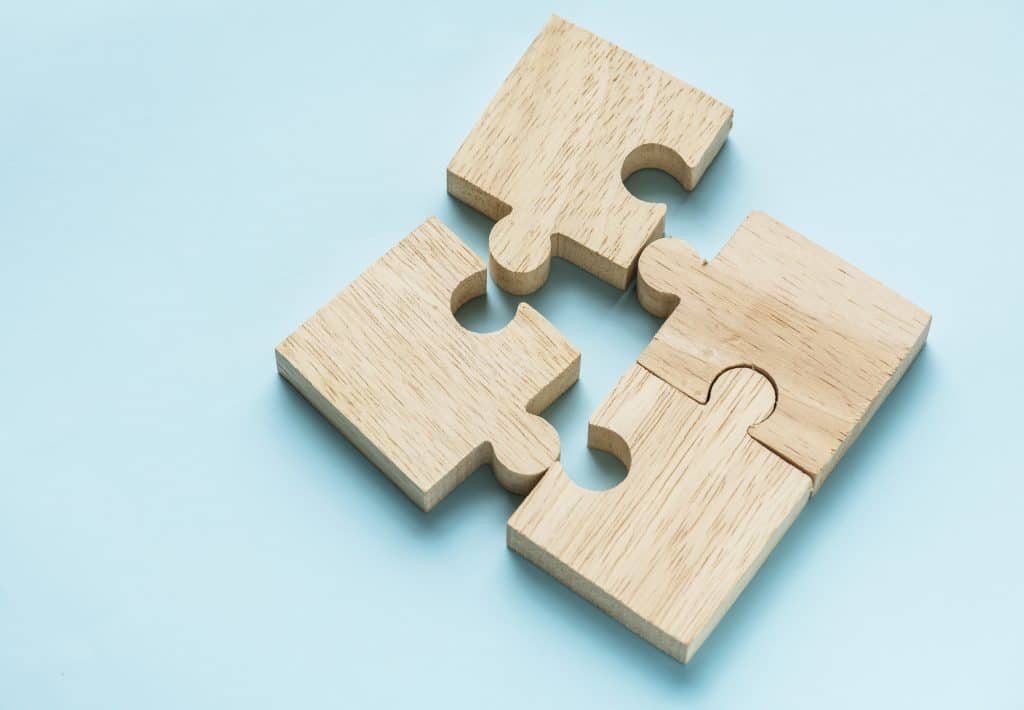 Sometimes, all we want to do is give, give , give.
But this can easily leave us trapped with our free offers and an audience that only expects freebies from us.
In this episode, we are discussing ways to transition from free offers to a more sustainable way of serving that pays us for our time and efforts.
Subscribe To The Show
3 Big Take Aways
How to pre-frame your paid offers effectively
How to use the "dimmer switch" to transition to paid offers
How to seed your paid offers smoothly
---
Paul & Melissa's Inner Circle – The Inner Circle with Paul & Melissa Pruitt is an epic 12-month experience for online business owners, coaches, course creators, and membership site owners who aspire to create financial freedom and a lifestyle they want for themselves and their family and also create a positive impact in their community and the world.
Adaptive Membership – Adaptive Membership is an exclusive opportunity for online business owners, coaches, course creators, and membership site owners to play bigger and bolder in their business and explode their bank account with more clients!
Subscribe To The Podcast
And if you loved this episode, please share with a friend and leave us a
review!
Read Full Transcript
Melissa: all right, so let's go onto the next question and that is for Krista. So you would go ahead and hop on the mic. 
Krista: Yeah, I'm working my way towards creating a cooking member.
It's regional cuisine. At the end of the summer, I had this brilliant idea for why not have a free cook alongs as a lead magnet. 
And I also, like one of the aims was list building and the other one was just for me to try all the tech and just me getting used to the process and try things.
And it's working well in the sense that I do have a small group of ladies who turn up regularly. So there is a kind of community building. So they're asking about each other, if somebody is missing from a class but it's not expanding the way I hoped it would, even though they're very enthusiastic about it and passing on recipes to friends and stuff like that. But then not inviting them in. 
And now I just find it difficult to transition to (inaudible) workshops and I also feel kind of right about saying that, okay, so far we've had these free cookalongs and that was it.
Maybe we'll have once every two months or something like that, then the rest will be paid. So that is a big question for me. 
And that was, I was wondering if I could just do a way out of this situation and like have a paid challenge something like $10 or something. Because that's a low investment, but it would maybe steer things towards it, turning into a paid gig.
Melissa: Excellent. 
Paul: So are you looking to how to transition from everybody expecting free from you and figuring out who the buyers are? 
Krista: Yeah. I think I've created the perfect trap for myself. 
Paul: So does anybody have any input? It's a quiet crew today. Okay.Tazeem, she's stepping up. 
Tazeem: Oh, gosh, I'm the queen of this. I've done this for a long time. Just give, give, give, and it's great to give, but I think one of the things I've really, I think I've empowered myself to do is to recognize that I bring value to the table. And I think that if you what's the right way you always have to ask you, do you need to ask for the sale?
You need to say this has been great, you know, building your community. I don't know. Do you have a Facebook group? 
Krista: Yeah, I've just started to build it up and kind of direct people to it. 
Tazeem: What I've been doing this last year for six months, especially through COVID is it's stepping into giving, but then also stepping into asking.
Right? And it's been a big part of, has been, you know, Paul and Melissa really continue to push me out of my comfort zone because you know, Sometimes, I feel like all we want to do is give, but it's to our detriment when we do that. And at the end of the day, we're running a business. And even if you're in a good place and you can afford to give it for free, you can't always do things for free because you are trying to build a business.
So inviting, maybe you do, maybe you do a challenge. I'm not even, I mean, I haven't heard of a challenge with food. I think it's kind of a cool idea. But doing it at the $10 mark is not necessarily, I don't think going to get you, it will, it will allow people to self select that those are not willing to step up at the $10 price point are willing to pull their wallets out.
As you know, some of the wise people have shared. But at the end of the day you know, you really need to say, look, are you, I'm really excited. You know, I've been doing these cook along through COVID as a way to give back. And now I'm really excited about launching, you know, I've gotten at workshops and so maybe start with workshops so that people are not it's again, another micro-commitment they're doing one workshop at maybe 25 bucks, and then you kind of step up from there.
And then you say, you know, and sometimes you almost need to create it and say to people I've been getting a lot of private messages from people that are excited about me doing and more. And so now from going from workshops, I'd like to be able to offer a membership. So it's a monthly. So instead of you paying $25 per class, now you're going to be paying $25 a month.
If that's what you were, where you want to start. So it's not about the numbers, but maybe transitioning from that and stepping into your power really, just owning that you've got a great skill set and that you have a collective of people that have proven that they love what you, what you offer. Now, you need to step into that and say, I'm excited.
I've done this. I'm happy to have done it. Now. I've got people asking for more. So you're almost creating a little bit of the buzz and it's not lying, but it's, it's it's positioning. 
Mona: I just did this. I just did a live cooking experience with someone that I did a contest with, and it was fabulous. Like I hooked a do snack tripod onto my big blower, my fan. And it went right over my thing. And then I had one sitting on the counter where they could see everything I'm doing.
This is a really cool thing. And people want to know how we cook because I'm finding out that they don't know how to cook. They have master's degrees, but they keep saying they don't know how to cook. So this is something and $10 a month to do it. You just step out and do it because you're going to think, oh, they're not going to do it.
They just want me to do it for free. And then when nobody does it, I won't get to it. But even if one person does it with you, it'll still be fun. So I just think you should do it. Just say, Hey, I'm going to do this, but it's taken me a little bit at work. 
So I'm just going to charge everybody $10 a month and we're going to have a blast and I'm going to have surprise things and you are going to, we're going to get together and blah, blah, blah, and just make it fun.
Do it, do it. I'm I'm literally adding it to my upsell on my black Friday, my black Friday thing. It is going to be the live cooking experience and I'm upselling it to like 60 bucks. I'm so excited. Cause it's it's it is over the top. People are lonely. 
Melissa: Yes. Yeah. 
Paul: All right. So going from free to paid, do you have any um, 
Melissa: it's one of those things, like, I love all the suggestions here and it's just one of those things where you have to test it out.
 You have people that have been so used to showing up for free. They love it. They love the value. Some of those people are not going to come along on the journey for you because they've been used to doing things a certain way, but then there's going to be that percentage of people that are going to want to go a little bit deeper with you.
And it's just all about you, pre-framing them, what this is all about and what the value they're going to get with that experience with you. And when you do it that way, it's like those people that want the extra handholding that want more of the behind the scenes, that one more even the interaction, the back and forth interaction, there going to be the ones that are going to be more than willing to pay the $10, $20, whatever about a dollar as it is for it, because that's what they value.
So you always will have some people that will want the free stuff, but out of the group, there are people that want to invest in themselves, you know? 
So I agree with Mona, it's putting it out there, doing it and testing it out. And you might pull along some of the people that have been with you before, and then there might be a new group of people that you need to influence, and you're, you're going to get to know about you're going to come along with you
Paul: and I'll, I'll add to that. It's the same thing that Mona, like several said is that 100% of the people will not take the offer that was never presented. 
So by you never offering and just being insecure about that, you're going to a hundred percent of the time they're all going to say no. 
Now what I would recommend since you've in a way indoctrinated these people, they see you show up a certain way is where people normally have a big fallout when they go from like building an audience because they, they got into the center of the marketing bubble and they learn, oh, I have to do everything for free. 
Everybody needs things free before they're willing to buy a lot of us do by right out the gate, in the real world. You know, we, we don't go to a restaurant and say, Hey, why don't you serve me about all that fine wine? And I'll decide, you know, maybe on my third visit, if I'm going to start paying for it, you know?
So it's just like in the real world that doesn't happen. So what I would recommend is we, we call it the dimmer switch in different contexts. And what I would recommend is that you have a clear plan on how you're going to change this. And so you're going to do, though, is you're not going to do the on, off switch because the on off switch is kind of like, Hey guys, I love you, but you got to give me money.
And then what happens is like, you know, you can do it more tactfully, but what will happen is you'll have a revolt. People say you're selling out. People will be upset. They're going to see all kinds of things. So what we look at is the dimmer switch. Like this is where we're at, and this is where we want to be.
So what are little nuances that we can kind of pull back that we can kind of pull back from maybe this time around. The people that don't pay, don't get the recipe, you know this time around, maybe you're just doing a portion of your call, like, cause you can put it out there. Like, you know, I had a lot of, you have been asking me if I'll go more in depth about, you know, my prep and the things that I do before I turn the camera on.
And I was just wondering, I was thinking about like, that'll take me a little bit, extra time, a little bit more, you know, resources. And as you guys know, like the more I do this, the more I'm not doing other things. So from a business standpoint, I think maybe this could be a pretty cool idea. Is that something you guys would like, like if I gave you pulled the curtains back, showed you, my prep showed you, you know, gave you the recipes a little bit more in depth, had like a library they can go to anytime you want to pull that.
Would that be something eventually? Oh, w oh, cool. Cool, cool. And then, so you seeded it. 
Krista: Yeah. 
Paul: And then what you do is like a couple of weeks later, you're like, Hey guys, sorry. I just don't have a lot of time today, but I still want to come on. I'm going to show you in the next 10 minutes. I know we normally do this for a half hour, but I promised my members that I was going to show them, blah, blah, blah.
And I had to do that at 1215. So what I'm going to do is I, I do want to come in because I committed to you guys. Like I can start this right now with you and blah, blah. Oh, by the way, if you want to, you know, at the end of it, if you want to join us, you know, cause I'm going to take this next step. But I had to transition over to my members.
you'd like to know about the membership, just private message me or go to the link below and you can join us on the inside. And you know, we're, I'm going to go ahead and move forward with it. So like you can give a teaze. So I always say this analogy now.
It kind of feels weird in this moment, but don't give people the free meal, give people a taste. So your free should just be a, an incentive for people to desire more from you. So when you give people the entire meal, then they don't desire anything else because you just satisfied them. There's no missing piece there.
So just keep that in mind. So when you do serve just slowly over time, like where are the elements that you can pull back on that you can save? And that can be a value inside your membership. 
Krista: Okay. Thank you. Good. 
Melissa: Well, keep us posted, it sounds like a really fun membership, so 
Krista: it's fun doing it. Yeah. Yeah.
Melissa: Awesome. Awesome. 
Krista: Thank you. 
Melissa: You're welcome
Podcast: Play in new window | Download