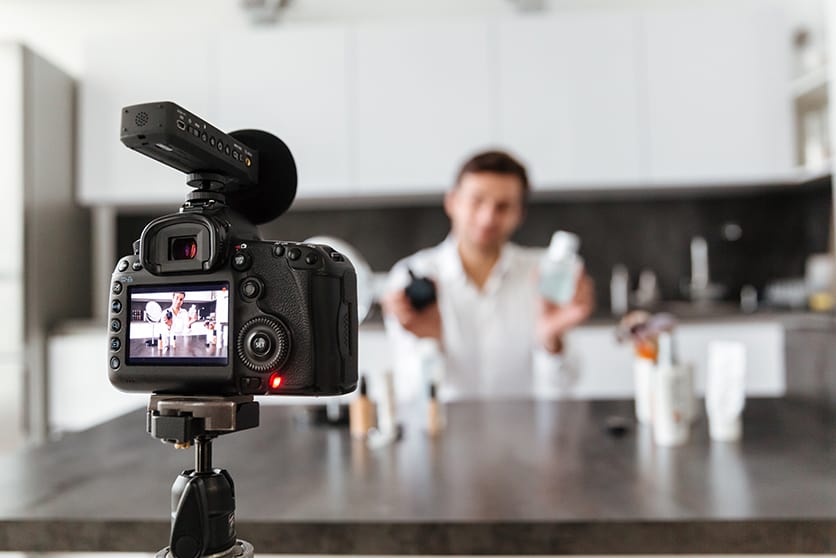 Should you be repurposing an old video challenge? The answer is: It depends.
In this episode, we are discussing how to evaluate if your content needs to be updated, how to keep it relevant by adding to your old content without changing it completely, and how to look at the perceived value of your content for your clients.
Subscribe To The Show
3 Big Take Aways
How to evaluate if your old video can be repurposed
How to add a slight update to old videos to keep them relevant
How to place effectiveness over convenience
---
Paul & Melissa's Inner Circle – The Inner Circle with Paul & Melissa Pruitt is an epic 12-month experience for online business owners, coaches, course creators, and membership site owners who aspire to create financial freedom and a lifestyle they want for themselves and their family and also create a positive impact in their community and the world.

Adaptive Membership – Adaptive Membership is an exclusive opportunity for online business owners, coaches, course creators, and membership site owners to play bigger and bolder in their business and explode their bank account with more clients!
Subscribe To The Podcast
And if you loved this episode, please share with a friend and leave us a
review!
Read Full Transcript
Melissa: Tazeem, had a question. 
Thank you.I appreciate it. So the question I have is in regards to doing the challenges I did a five day Facebook video challenge about two years ago, the content is still totally great and viable for now, but it's a prerecorded video. What are your thoughts on me reusing that?
And can I, somehow we repurpose that and do a live component or is that not a good idea?And I have a popup group for that. It's been a long time since I've done anything much in that group, like really actively. Sowould I continue to use that same pop up group, have about 250 people in that group right now.
So does anyone want to chime in, any feedback? There's Heather   
Heather: it goes back to what Paul said about, you I think it was Paul, somebody said something, you know, about making sure you have people in there that have been there before that have done it before. So that you've like kind of got all the hype and excitement going on to, to keep energized and engaged.
And as far as like prerecorded videos, if your content is still relevant,like my challenge, there's a recorded video and a worksheet that I put in a unit for the day every morning. But then I go live every day so that I'm engaging with people and like they know I'm going live, there's an event created, they know what time to show so I think that you could always and should always repurpose prerecorded content that's still relevant.
 Just to make sure we can have that live component to it so that you're still engaging. And if there's anything that you'd like missed or can update, because like no matter what you think you've planned for and that recorded content, there's gonna, something's gonna come up that you didn't think of or that you didn't plan for.You know?
So as just another benefit of making sure that you've alive every day. 
Tazeem: Fantastic. Thank you. Yeah. 
Paul: And I think Kricket, you had your hand. 
Kricket: Well, I was just going to add something along that is, is how it depends on how much content you have and then looking at it now does it look like it was recorded a couple of years ago?
And one option, if it does, is to show it on your own screen, through stream yard or something where you can at least put overlays on it to show it, make it relevance is key. If people get on there and even though the content is good, if they think this is something for two or three years ago,two or three years ago, then they're not sure what they're going to get.
So if there's a way to make it look more current or is it too much that it's not worth just popping on and shooting out some quick videos with the same material, but to where, because technology has changed so much, it's so easy to do things like this, right?Man, zoom was here three years ago, but hardly anybody used it.
Tazeem: Yeah. Yeah, definitely. I mean, they were all Facebook lives, which I have, you know, properly additive and everything. So they don't really go there. Definitely you call it. The only thing is my hair color was different. Now I have a lot more blonde in my hair.I have a lot of purple in the front, but a lot of blonde in my hair, that's the only thing that's different.
Kricket: So we'll, you can pop in and go. Here's why this is still really important. Yeah. Yeah. That's what I'm saying. The life component I would very definitely do so. Yeah. Awesome though. Thank you. 
Paul: I'd say as long as it's evergreen and it feels timeless. And just piggybacking on what Kricket said is that I've, I've bought in like, at least it sounds not a pay program, but I bought into pay programs.
Have you guys ever done this? And then you're like, this thing was shot in the nineties. Like,is this even relevant? Like they got a flip phone, like, hold on. Like they're saying page me, my pager went off like, Oh man, I got ripped off. Even though the content technically is really good. There's that perceived value.
And we just have a saying in general, it's like rarely as convenient effective, you know, and a lot of times we're just always looking to skip steps and streamline so much to the point that we really don't reconsider the content to go well.Ah, really, I thought it was really good. But now that I look back on it, I've grown a lot since then.
I have new thought patterns since then and you know, another as Kricket, like another hour, I could probably rerecord this whole thing. And as it is your messaging on point, because right now in the world, things are a little different,no matter what industry you're in, like you could be talking to a whole different level of pain point and a whole different conversation.
like six months ago was like, could your content, even though it's good, could it be that much better in that much more relevant to your people if you did just pull the content and rerecorded it and freshened it up?
Melissa: Convenience isn't always effective, Right? Yeah. 
Paul: It's rarely is convenient, effective. And we just see that a lot. Like, Oh, I whipped up a sales page. Oh, did you really whip up? It just took Melissa three weeks to do our sales page.And I'm not telling you to do that one that long.
It was a pretty intensive, you know, it's a higher price point, you know, membership. So but to just give just some things need that type of attention and you potentially could have a better conversion and opportunity if you were more relevant, like in timely and what's happening right now,it would probably would you guys have to understand, like when you have, what's considered a funnel, you have a lot of like back in the day before this all online thing, you know, when, when I owned my real estate company, it's like, okay, how many people am I going to contact?
And I know how many people that I contact are actually gonna like have a conversation with.Yeah. And then how many, how many of those people are going to be a lead and how many leads are actually making an appointment? The guys, any of you been lived through this and then how many appointments are actually a client?
And then actually, how many sales do I have fall through? You know, before the end, you know?So it's like, you would know your numbers, you would know the numbers because then life becomes predictable and it also becomes duplicatable. So when you know your numbers and it's not the attractive thing, but it is really attractive when you see your bank account and you can control it.
That's the attractive part of knowing your numbers. But when you know this,what happens is you're now in control. You see the metrics. So what happens though, is with funnels, the same thing. Cause some of you think this funnel is like this solid device. And like you put a whole bunch of people in, I get all these followers and then they're going to trickle out at the bottom.
Now some of you are not looking at your metrics from like,okay, can I make my ad better? Can I make my posts better? Just as one word, I might get 10% more conversions on the front, which then would dramatically change my entire life on the back end of this. But then you're like, no, I just whipped it up real quick.
You know? It's like, okay, you know it,but we have to understand though, is that some of you have a funnel that has a lot of holes in it. So if you go to pour something in like a legit funnel, you know, it has a bunch of holes in it. How many what's going to come out the bottom of it, like next to nothing, because it's going to escape before it drips down to it.So you just, just make sure that whatever you're doing, you need to look at the numbers.
How many people went to our landing page? Like if you're trying to get, opt-ins like, Oh, I spent a hundred dollars on ads, but it's not working. Okay. Well let's look at the ad first. Is it a compelling promise? Did it make people want to click that's its job is to get people curious and click what's the promise then?Okay.
Whole bunch of people did click, but they didn't opt in. Okay. Well there's probably the leaky bucket. So there, where are you not delivering on your promise? Because your ad made some kind of promise. And then when they got there, they didn't opt in. So apparently you didn't deliver on the promise there. So what is that?Let's get that ratio up because if you get that ratio up, everything else is easier.
You get better qualified people in the front of your funnel. You need less people on the backend. You know, you don't need to work with as many, as many people. So sorry, I'm getting off my, I just want to inspire you. 
Melissa: Look at your numbers. 
Paul: That was convenient. 
Melissa: Awesome. Was that helpful Tazeem? 
Yes. Thank 
Tazeem: you.
Tell us about perspective, right? So thank you. I appreciate it. Cool. All right. So I think, I think we're going to, we got all the cues and it's about that time and you guys have been leaving some really nice words. So thank you.We enjoy this too. This is so much fun and we look forward to it.
Podcast: Play in new window | Download