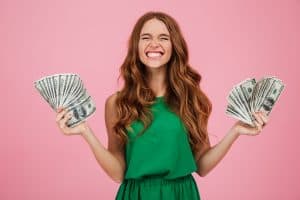 Increasing your membership fees can be tricky for many people.
In this episode, we discuss the importance of not getting discouraged by losing some of your customers due to price increases and believing in the true value of your service.
If you position, brand, and market yourself successfully as an expert in your field worth paying a premium for, you will attract the right customers.
Subscribe To The Podcast
3 Big Take Aways
How to approach membership price increases
How to attract the right clients that are willing to pay
How to position yourself successfully to justify price increases
Resources:
Paul & Melissa's Inner Circle – The Inner Circle with Paul & Melissa Pruitt is an epic 12-month experience for online business owners, coaches, course creators, and membership site owners who aspire to create financial freedom and a lifestyle they want for themselves and their family and also create a positive impact in their community and the world.

Adaptive Membership – Adaptive Membership is an exclusive opportunity for online business owners, coaches, course creators, and membership site owners to play bigger and bolder in their business and explode their bank account with more clients!
---
Want to learn more on how to build, launch, and grow your memberships?
Make sure you subscribe to the Memberships Mastermind Podcast to get
information on how having a membership can help your business thrive.
Subscribe To The Podcast
And if you loved this episode, please share with a friend and leave us a
review!
Read Full Transcript
Melissa: Christian has a question: " if doing a membership price increase, is there an acceptable percentage to increase by? I know each membership is different. I'm thinking of increasing from $10 a month to 27 a month,but eventually we'd like to be at 47 a month or should I just jump straight to 47 a month?"
Paul: So has anybody have an opinion, has anybody gone through price jumps either as your membership or as a consumer Bueller?
Amy: I want to go through surprise jumps.
Paul: Anybody want to comment? Cause you know, I'll start riffing. Yeah. Mona, hey.
Mona: My concern is that I think everybody feels like maybe this is where the foundational question's coming from is that with COVID and everything. Should we be raising our prices? And I even did a thing where I let them have a month free because of COVID and then they had to restart their membership and a couple of them didn't and because of, you know, some of them are out of the country and they're really struggling. So, how in this climate do we go from $20 to $50 or 25? Anything.
Melissa: Yeah.
Mona: Is that really showing that you care more about the content or the money? So that's kind of my question too.
Melissa: Yeah. That's a good point with that. Absolutely.
Paul: Okay. So has anybody want to comment to that new? Is this Mike on? I want to say hi Steph. I see that she's on here.
Mitch: I know you're trying to beg me to say something, but I know
Paul: That's your admit. Do you have anything? Okay. All right. Let's see, Catherine, did you want to say something?
Catherine: Two of my memberships, not mine once I belong to one of them decreased it because of COVID and one of us gave all of us that free month, like Mona did just to help us and to I'm sure keep their retention up, but also because that they really felt, you know,to help us.
Paul: Yeah. That's great. Good. That's great. Thank you. So the tricky thing about pricing that I've learned in my lifetime of running a lot of different businesses is that there's no consistency in pricing . I used to own a nightclub years ago and I could pack out the place with $2 bud lights and make no money on it,but having an entire full room of people that I would hope to make money like an hour or two later when the special stopped.
And sometimes that's what we did is to get a different group of people in there that we're looking at price and we're price conscious, which then attracts typically more people. But then the conversion ratio in the real world that the moment that the price goes up, the people walk out the door and they go find the next place that has the $2 offer type thing.
So, in the online world, I think the hardest thing for a lot of us is that we're dealing with information product, and there's not this perceived tangibility. Now of course,for any of us, if you're in survival mode, like if you're making a decision, am I going to keep this product or service or whatever it is, whether it's entertainment or coaching element or anything, or am I going to like put food on the table?
Of course you're going to do what needs to be done for your family. Right?
What I learned through the years is that if I give everything out for free too long, I then become the nonprofit myself and then I can not serve anybody and it's not a win win for anybody. Now, when I had that nightclub, all, everybody became my friend instantly because they all thought by becoming my friend, they got into the place for free. And they thought that they would get free, you know, service all night long.
And I was like, no, if you're a true friend, then you would actually support me as a business. And you would financially invest like everybody else. Like that's what, so in, in the online world though, we're always very conscious of what's happening in the world.I think if any of us have a deaf ear, I think that that's just shame on us and especially cause there's a lot of hot topics, a lot of things going around in the world right now that we have to be hyper-aware.
And at the same time, I want also all of us to keep in mind that in every economy, in every crisis, in every scenario situation, there are people that thrive, not just survive. And ironically, if you were talking U S base, there are people that have been financially doing better by being on the extra money and subsidies that they're being given right now than they were when they had their minimum wage job or slightly above, they're actually getting extra stipends and extra things. And and some of them aren't paying the extra fees and other things also.
I can't tell you the last time that we filled up our car and gas, it's like, there's a lot of little things that we don't think about. Like we used to spend a lot of money on travel. We haven't done that.The last several months, you know,
Melissa: My Starbucks runs
Paul: Her Starbucks runs. So I mean, everybody has their own realities are in little things that they have. Here's the interesting thing though, is that from a longterm standpoint, you always have to protect yourself, your family, your livelihood first, you can always protect your household. And then you're going to look external.Cause the oxygen mask, you know, put yours on first before you help out others.
Cause if you don't put yours on first, you're no good to everybody else. Okay? So we always have to make sure that the decisions that we're making, because sometimes we make short term decisions in crisis based on emotion. And then that negatively impacts us where we can't recover later on.And that's where you have to be careful because some of that, when you give people the option of not paying or that you do reduce during that period of time, it's near impossible.
It's not impossible, but it's near impossible to get them back as a paying client because now you just switch. And he said, Oh, the perceived value of exchange of goods and services for the money has now invalidated itself where,Oh, I can get this for free. And then it's hard to recover that, that paying client and it's hard.
And all of us are going to relate to this differently. It's just what I've seen through the years in the economies. And like none of us have lived through what we're doing now. So none of us can say that we're an expert of what's happening right this second I can just give you just perspective of different industries and different things is that once you move down, it is very, very hard to get people to go back up again.
It's near impossible. And sometimes behind the scenes, good, better and different. Even when it's as a goodness of your own heart, when you lower and that's okay,like for instance, we have a business membership and if there's like legit, like real-world life situations, we have that in a, in a private conversation.
But other than that, it's like business as usual because we want you to press forward. We want you to look for new opportunities. We want you to lean in. We want you to pivot.We want you to evolve. What's version 2.0, which version 3.0. Cause if I retreat, who am I as a leader to tell you what to do, you know?
And it's like, so I have to lean in and say, no, you have to look for the next step while everybody else is focusing on the problem. Where's the new opportunities when everybody's just focusing on the past and how things used to be,what just opened up that was never there before, you know, like that's what we have to do.
And that's in my life, that's where all the opportunity has come is when everybody focuses on the problem that we all in, unfortunately in business also, it's the equivalent of rubber necking and looking at the car accident, the reason why the traffic jam is five miles long and everybody's at a dead stop is not because of the accident.It's because everybody's staring at the accident across the highway, they're all stopping.
So we, and we equally do it. We slow down and we go look also, and as I know, we all would have been going 50, 60 miles an hour. If we all just focused on where we were going, instead of focusing on something else. So when it comes to pricing,this all comes down mainly for, for me through the years is two different things.
Is, are you properly positioned in the market to have the perceived value of being worth the price that you want to ask? So if we normally in, when we do live presentations on stage, I have a slide where I have bottles of water that line up across,and it's like, are you the top water where everybody expects it for free?
Because I don't know anywhere they can go. And you say, Hey, can I have tap water? And they're going to charge you for it. Righ?. that's sometimes internally. And that's the second part is it's really, the belief in ourselves is really what determines how much we can charge.
And so in that slide that we typically show also we show, you know, everything from Evian and deer park, which depending if you buy the 30 case and get it at home, you're gonna pay five, six bucks for, or if you go to a restaurant location experience environment, you're going to pay three,$4 for the, for one bottle versus the entire case.
You go into a nightclub in Miami, you're going to pay for that, that thing of water, 20, 30 bucks for it. Cause it's a status thing. It's perception. Now there is a bottle of water in the world and there's have you seen this presentation that I've done, but there is a bottle of water that's called the 90H20 it's the diamond collection edition.
So it's about a liter who wants to guess how much, if you've seen my presentation to say, but who went just in the chat, like how much for, and it's and it's H20, there's no promise that this is the fountain of youth or anything like that. This is a hundred percent, you know, positioning.Okay. So we've got 50, 75, 50.
All right. So let me see if you change your opinion. When I tell you this, they only make 10 of these bottles a year,
So it's a liter of water, but they only make 10, 10 a year.
So any other guesses? So we had two 50 and a thousand bottles special.The bottle is unique. It has some unique qualities to it. It does not justify the price. Okay? So the bottle sell and they sell out 10 bottles. Every single year, they sell out these 10 bottles, $100,000, $100,000. They make a million dollars on 10 liters of water.
Melissa: Look it up. It's it's really interesting.It's the Beverly H to the Beverly H2O. I'm in the wrong business.
Paul: So when I do this from stage, this is like my, one of my keynotes is where I get people to refocus on is that in our industries, all of us are focused on selling the equivalent of the water in our own industry, whatever your business is,you're placing the value of the water itself, the commodity of your business.
It has everything to do with positioning, with marketing, with branding, with status perceived status. That is where value comes from. Yes Mona.
Mona: I needed to hear this so bad today. So bad today because I really just raised a rate and it's something that's on right now.And a girl called me this morning and said: "I just think this is too much."
And the moms are blah, blah, blah. And I'm like, it's $47 for four weeks mentoring and Bible study to get you out of this crap you're in. And if I'm not a little old lady in the church, like, do you want, you know,it was just, it really, really upset me. I've been wheeling all day going here. I am, I'm stepping up.
Like, you know, my membership's not really super expensive. And I know they're young moms and I'm trying to do all of that. And I'm like, I gotta pull this back. I gotta roll this back. And of course my math,my mastermind said no way, you're not going to do that. Next time you're going to ra se it again.
Paul: Yep.
Mona: And you know, I've already had some peoples, I thought there was nobody saying, you know, but there's a broken link. Hello. But we got the link fixed and immediately somebody signed up. So I'm just like,okay. So I went on Instagram basically. And I'm going to tell them, I am not tap water when we get off this, I'm going to go on. 'm going to go on. I go.
Paul: Yes. Yeah. So I'll show you, I'll show you guys a part of the presentation
Mona: That is so cool. How much would you pay for a glass of tap water?Yeah.
Paul: So I go through a presentation. These are mid range, high end. Like you normally would find the nightclubs. There's your hundred thousand dollar bottle of water right there.
Mona: And someone buys it.
Paul: Yup,yup. Yup. 10 people buy it. They only make 10 a year. Yep.
Melissa: And you have so much value to give Mona mean, you're like just, you know, for every person that isn't that right person for you, there is the right person out there.
Like you said, that link was someone signed right up and you're going to have more of those right.People that are right for you.
Mona: And honestly, to be fair and to prove your point, the girl that called me, the mom that called me, I've been mentoring her for probably 10, 12 years. And she really gets me for free because I've known her for a long, long time, like, you know, marriage counseling and, you know,pre I mean all the stuff from, and that's what she has learned to get from me.
And she, I really didn't want to pay that for it because she really does get it. for free.
Paul: Yeah. Yeah. Yeah.
Mona:] Okay. So I learned a really good lesson day. I'm so glad it wasn't too late. And keep in mind, you can go back and watch it.Thank you so much that's awesome
Paul: Because for all of us, what's the right answer. So it's something that the mass majority of people out there want the freebies, they want the tap water.
So, and that's okay. That's why they want. That's what they desire. They're not a buyer. They have no intention of purchasing.And that's okay. You know, if you were at a trade show, that's the person that comes up to your booth that has no desire at all to ever buy your product or service.
They just want the chocolates and the little squishy thing that you have on your table and the pens and pencils. Right? And they're gonna run away from you. You know?So it's like, it's just the numbers game, but all of us just need to be okay when it comes to price. Yes. There is something about positioning and marketing.
You know, if you are perceived at a higher status as an expert in your field and people see that they're willing to perceived and pay more for that access to the status. And that's hard,that's hard to talk about on a personal level. Cause a lot of us don't want to, you know, we have a hard time already in some cases having a posture syndrome, like, am I worth it?
And things like that. So that's the second side is that it is mental. It is internal that it are you worth that price. Well,what's the difference. It's just, you can, and this is the thing. At free, you can have hundreds of thousands of followers and you're still gonna make zero. You know, you could have a thousand followers and not have the big vanity metric, but have all the right people and they could pay thousands of dollars to have access to you.
And you went in and had to go out there and find 1,001 person in the world.You could focus on a smaller group of people. So just something there, there's multiple ways of getting to the same result. But on your end are you, if, if we looked at the store shelf and saw those bottles of water, where did you position yourself up to this point in time?
How do people perceive you on that store shelf that will tell you a lot.It's a hard thing to do, but that'll tell you a lot and then ask yourself a question. What do I need to change in order to move myself on that shelf and understand there's gonna be way more people that want the, the $1 bottle of water versus the ones that are going to want the 20, $30 versus the 10 people in the world that are willing to spend a hundred thousand dollars. And it's okay.
There's different people that serve different markets within the same market today. There's somebody walking into Walmart and getting a $7 t-shirt. That's okay cause there's 10,000 of them for the one person that's going to spend $700 walking into white house, black market today to spend money. That's no right or wrong.
It's just a different client. Yeah. Sorry. I normally do that.
Melissa: That's good. I think it's good. I think that'll just raise your price. I think that it, it, you know, answers like Christian's question as well as what Mona is like, and I think we all go through this with the pricing and it's just different types of clients with the pricing shift with it.
Podcast: Play in new window | Download