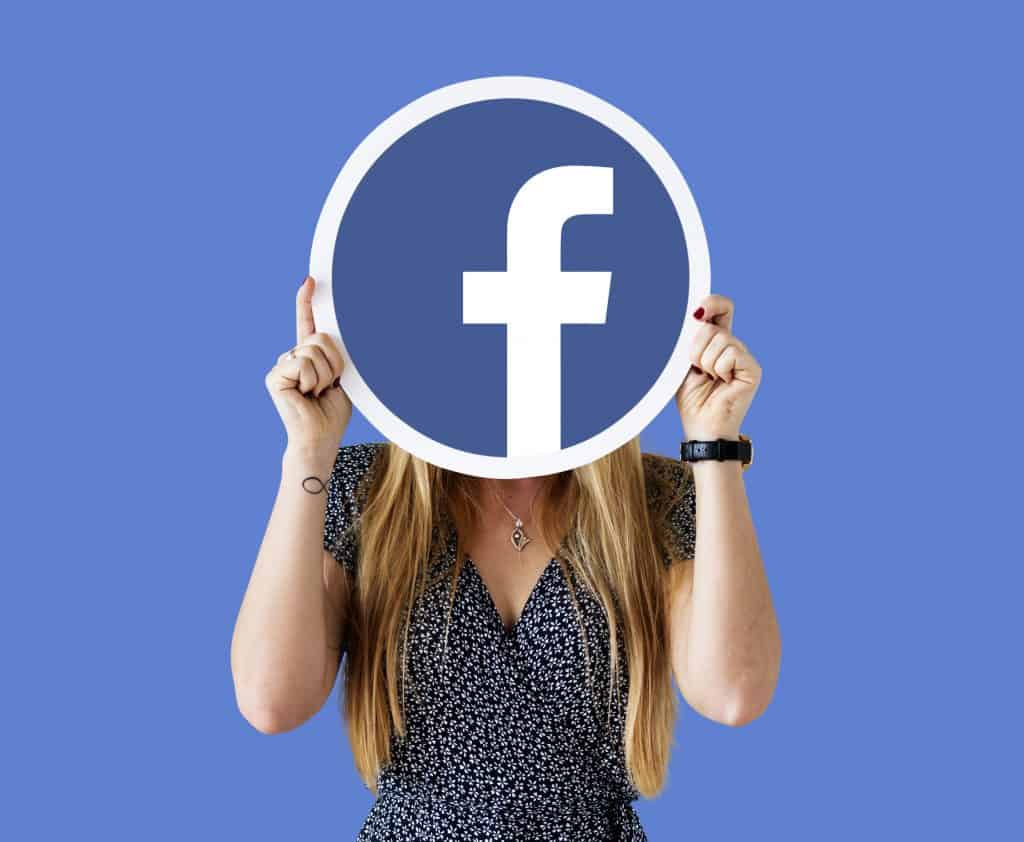 In this episode, we are discussing how to approach your Facebook groups strategically, efficiently using templates and scheduling to minimize the time you have to invest and tips on how to engage with your audience that will ultimately convert group members into buyers.
Subscribe To The Show
3 Big Take Aways
How to start a Facebook group with 50 followers right from the start
How to have a healthy and engaging group without spending all your time
How to use your Facebook group as lead magnet to turn members into buyers
---
Resources
Paul & Melissa's Inner Circle – The Inner Circle with Paul & Melissa Pruitt is an epic 12-month experience for online business owners, coaches, course creators, and membership site owners who aspire to create financial freedom and a lifestyle they want for themselves and their family and also create a positive impact in their community and the world.
Adaptive Membership – Adaptive Membership is an exclusive opportunity for online business owners, coaches, course creators, and membership site owners to play bigger and bolder in their business and explode their bank account with more clients!
Social Prompts (formerly "Instaposts"):Create Engaging Social Media Content…In An Instant! Caption Prompts That Reflect YOUR Business & Brand Delivered Monthly. For Business Owners who are ready to create REAL relationships with their followers on social media through posts with substance.
Subscribe To The Podcast
And if you loved this episode, please share with a friend and leave us a
review!
Read Full Transcript
Melissa: Let's get in here. Belinda, Yay,  question: "I'm launching my first free Facebook group and welcome any advice. So Belinda, can you hop on the mic and just tell us a little bit about the group and what you're looking to do on it? 
Belinda: So I've resisted. I resisted a free Facebook group for so long.
But I appreciate the benefit to not only building a community and the reason I've resisted a free Facebook group is there's already some really big, I'm a copywriter and there is some big free Facebook groups in this space. So I've for a long time, I've been like, "Hmm, well what's the point and how would might be different?" and all that kind of stuff.
But I appreciate from a Facebook ads point of view, which I want to get into the power of having a group there. So I'm doing it, I'm doing it. I got a lot of free content.  and I'm getting some help to organize it. But what I'm wary of is having engagement, having connection with me without it blasting all my effing time.
So I like I'm an "over-deliverer" and I just simply cannot be in there all the time. So any advice you have on kind of, just managing that connection/disconnection. 
Paul: Yeah. Yeah. That's good. So anybody else in the similar, similar state, like thinking Facebook groups are part of your strategy, is anybody here actively using Facebook groups as part of your funnel strategy?
Melissa: Yes. Yes. Okay. 
Paul: So before we even share, does anybody want to go like 30 seconds to a minute or so to kind of explain, maybe you have some advice. Can I see it Emily and Leslie and Noel, you Can unmute yourself. 
Leslie: Yeah. I, the thing that I would do is I, the thing that I did and I got the advice was to set up a prelaunch. 
So that when you open up your group, you have people that you've invited into a Facebook group. It sounds counterintuitive, but it's a pre Facebook group and you invite, you tell them what you're doing, because if you can open up a free group with 50 active people, and which means sometimes you have to invite 200 people and it depends on how, how, you know, these people are.
If you know people that can go in and you explain it. And I actually, I created it like maybe a month before, you know, it depends on what your timeline. And then I did a countdown and I said, and I didn't spend a lot of time and said: "Hey, we're going to launch." 
I said, you get a founding member badge who knew people like badges? you know, women love them badges. And what that did is you had 50 people going in introducing themselves saying where they're from. And just, I remember people saying in another group: "If you're not in lessons group, you better get in there. It's popping." All they were doing is saying who they were.  
But it just really, so that's what I would suggest is that you open it up, you have a pre group so that you can open it up with about 50 people, which may mean depending. You may have asked 200 people. I don't know. It depends on like, I have a ton of friends I talk to a lot. 
So I asked people like, okay, whatever… And some people would forget or whatever. So you have more. So that would be, my advice is have a pre group because they could get that founding badge and you can just get, it popped off real quick. 
Melissa: That's awesome. 
Belinda: I love that. Thank you, Leslie. 
Paul: Yeah. Anybody else want to share? 
Noelle: Hi, I'm Noelle. I have a Facebook group of, a free one for childcare center owners and directors. And so what I do is I have a template every week and it tells, it's my social media strategy. So I have one template for my public page. I have a template for my private group and a template for my membership group. 
And,  and I talk about the same topic, but the level of depth I get into is different. So one day a week I, plan the strategy for everything. Like what poll questions I'm going to ask, what questions, what posts I have, all my graphics in a folder. Like I get everything ready. And then,  you can schedule posts in the group though. I will then go schedule all the posts of like sit for a few hours and just map out the whole thing for the week.
So all I'm doing is maybe answering a question here and there.  you know, like liking their comments. So I try and keep control that way. So I'm not like you said, spending so much time. 
Belinda: Awesome. Yeah. I've got some templates set up and I'm actually getting, working with an OBM to help me, to help create that schedule where we'll have theme days and I'll get my VA to schedule the posts.
Cause I thought that might be an easy way to keep my energy up. 
Noelle: Exactly. 
Paul & Melissa: Exactly. Thank you. That's great. That's great. I love that. 
Tazeem: Hi, my name is Tazeem. Belinda, the thing I do every single week in my group and I started making it,  something that I post about is I do a Facebook live every single week on a set date, a set time, and it took me a long time to kind of get into that groove. And I still don't always get a ton of people joining me live,
But the morning of my live,  I'll actually post exactly what time I'm coming on. And sometimes it varies, but most of the time people know it's between five and seven o'clock my time. So they kind of got used to it's always on the Thursday evening.  and then what I I did was I created like a, an image, that I call my thing that I do every Thursday night "spot bytes". So it's technology based. So it's B Y T E S. So that image pops up every single week. So as people start to see it, it becomes something that they're familiar with and unlike what Noelle just said, I don't do a lot of weekly same day posts.
Like I probably should, but I don't, but that's not something I do, but I will randomly post during the week different things that kinda just speak to me, or speak to something that's going on in my industry. Or I saw something really great, a great, uh, post and it will just share with my group.
So, you know, I think that's a really great way to be authentic. Like you, you know, I think a lot of us want to give, give, give I over-deliver all the time.  but it's really a great way to do it. So that's what I do with my group. 
Paul & Melissa: Awesome. Thank you. Thank you. We just talked about this.
We had an all day, every quarter, we do a mastermind in "Paul & Melissa's Inner Circle" and the second part of the day was about Facebook groups. Yeah. So it's interesting that this is a question. 
Melissa: I mean, I think everyone I love and I loved everyone's ideas. I love Noelle. I loved your ideas like that central theme. And then it's just a matter of like how deep you go into it with each group of people.
I think the biggest thing is like having first, before you start a group, just that intention of like the boundaries of when you want to have with the group, because where we've seen and we've experienced with groups where they go crazy. It's just, it's like, all right, we're gonna start a group. And,  you don't have those boundaries set in place.
You don't know, really know what the purpose Of the group is and like, you know,  your involvement with the group. So I think mapping that out and knowing like, you know, this is how often we're going to post in the group and how I'm going to show up.  and having that all mapped out and definitely having someone helping you with the group.
And when you first get started too, it's just a matter too. It's like a again, it's like, like with, even with this, it's like, all right, guys, let's pose questions and everyone's kinda like, you know, feeling it out. So it's going involve on the front end, a lot of you at the beginning to get them pumped up and excited and also to build trust too, that it's going to be the group to hang out with and,  and have that, you know, community. 
But then once you get that going, I mean, then that's where that magic happens and the community starts to help each other. And then you can kind of, it's not about you. It's about, it's about them. 
Paul: So I have a lot of opinions. Kara had some,   you know, comments. 
Melissa: Yeah. I don't want, yeah, I'll come back over there. 
Paul: So I take, and I look at Facebook groups very purposely from a strategic standpoint, as far as okay. There's different types of Facebook groups. So I'll start at the end. You have your, your, okay.
You bought into the program. And part of this membership or course is we're supporting you through the mechanism of a community, like a Facebook group, right? So that would be like the final step. Now some of you might have an Ascension model where maybe the core somebody bought into our membership that they bought into your, even though you're giving, you're giving value inside of that membership,it might also be the leveraging point of view, connecting deeper with the people that will allow you to send to maybe like private coaching or to a high ticket offer. Okay. 
So look at that, look at that group sometimes because a lot of us don't think this way, but each part of what we do technically, even as we're serving is a prelaunch to the next step.
Okay. So, and when you look at it that way you start looking at each of the opportunities, each of the pieces of our funnel, or even what we believe we're serving. A lot of times your membership could be prepping people up for a high dollar course or your high, or your course should be the prelaunch to your membership as an example.
Right? So if you have, if you're doing an essential model and that's basically stair step, you know, model where you have freemium at the beginning, and then at the end, the, you know, you're taking people to like a high ticket offer, then it's like, okay, how so.. 
Instead of just looking at it as serving people also, because that's the one dimensional side, and I always look at everything as like three there's more than one opportunity and you gotta think bigger picture. So from a strategy standpoint, when you have this group that you're serving your buyers, like the people that purchase into a course or a membership, do you have an Ascension like the, do you, are you using it to maybe it's a membership and maybe you showing up instead of just doing the deliverables,you're showing up in a way that you're reselling them on being in the group as well. 
Like you're reselling them on the membership. Cause a of people forget this part. Like here you are, you're giving value and you're delivering on what you promise, but are you really looking at it? Like, you know what people are in this membership, they pay every 30 days and maybe I need to also see it and remind them why they're here paying, you know, not in a direct way, but in an indirect way, like embedding it that way. They, they feel good and comfortable at the last 30 days I got what I needed. I got what I wanted, you know, type thing. 
So there's the buyer side, the buyer group. Then I would look at it and say, okay,
what's the step before that? So it's been very popular in the company, people have mentioned it is that we, we look at a launch group now a launch group to us could be a challenge group. It's the popup group that you hear these days. We just always called it a launch group. We didn't know it was supposed to be a popup group.
You know, that's kind of like the new term, the last two years. Right? So where a launch group is really the people that you're pulling through some type of prelaunch mechanism, the purposely steering, you know, you know, steering things up so that you can get the excitement, getthe anticipation, get the momentum. 
But a lot of times how their position these days is that they, they come up and then they disappear. They're like either archive or shut down a lot of times now, not everybody does that, but a lot of people do where they create the anticipation, the excitement, the momentum going into a big launch. And then besides that, then I look at the free group. Now this is how I look at the free group.
It's a lead magnet. The free group should be looked at as a lead magnet. You need to shift your mindset, okay. On, "Oh, I've got to come in and serve these people. Oh, I got, what am I going to talk about today?" This should be positioning you, there should be creating reciprocation. 
Like all the influencing factors, read the book "influence" and get all the factors that are in.  Robert B. Cialdini's book ("Influence: The Psychology of Persuasion").
It's what everybody in the internet marketing space models off of, even though they don't give credit to Brian Cardini is that, you know, you let the law of reciprocation social proof, authority, like you're, you're leveraging expert status because you control this thing right. 
Now, I have to say, we've been doing Facebook groups ever since they grade them from like day one. And we have a love hate with them. I say, we go through our little emotional mood swings with them. When we were in the photographer space, you know, our three groups that we had, they, they covered sub niches within the space.
And we collectively had over 50,000 people between our groups that we influenced and there's moments in time where it's like, yep, this is exactly what we need it because it brought people enough inertia enough conversations and momentum brought people right into our launch of a product or a program. And there's other times you're just like, Oh my goodness, like we're constantly moderating and fighting spammers and bots or fighting people that obviously are in here. 
You know, we call it leaching where they have no intention of really giving I'm okay if you give in our community, because if we give enough value, I think there's a fair trade to say, you compliment, you're a positive thing in our community.
And if you do an ask every once in a while, like, Hey, you give a lot, like, I think that's a fair trade, but when you just go in there and like your first post they make is, Hey, come over and get my lead magnet, buy my thing. You know, I know I've only been in this group, they approved me 10 minutes ago. You know, there's a lot of people just don't have social cues that don't have like a, I wouldn't do that to you. And if you put stuff in the real world, if you owned a pizza shop, would you be okay if I was your competitor pizza shop across the street and I walked into your store while your customers are sitting there looking at the menu and said,
"Oh, yo, I got a coupon at my place across the street. You should come over right now." Like you want to be cool with that. So what I'm saying is don't be that person in a group. Do you notice? So if those of you that are in groups that we're in, we give value and we give people that we see people know that we have "Paul & Melinda's Inner Circle", they know we have "Instaposts" as a subscription service. The post does not have a buyers group to it. You know, it is a subscription, it's a membership, but it doesn't have a community element to it like that can be done, you know? And you look at it and it's like, okay, we have adaptive that does have support during the course itself.
And then it's not supported outside the moment of the course itself. So there's some give and take there. But when you look at your free membership as the lead magnet, like these days, when you, when people sign up to come into your group, you can ask those three questions. And one of those questions could be asking them for their email.
So now you have an opt in. So if you have a really good title type of group, that's very specific in line to what your avatar is, who the person you're trying to attract. If that's a great hot topic and that's the naming of your group, people are naturally gonna like be opting into that group just as easily as they would any other lead magnet.
So the, the thing that was when you, when you shift your mindset, now, I will say over the years, Melissa and I, we, we did, when we leaned out of the photographer niche specifically, and we leaned in the last several years, helping course owners and membership owners, you know, build their, their platforms, launch it and scale it, is that it's something that,  we purposely turn those other groups off, you know? So those groups that we built and put all that energy in, they weren't serving us. It wasn't the audience.
We weren't leaning into those programs and products and services anymore. And we archived the groups. We're unapologetic. We were okay with it. We had a membership that was several hundred members that were inside of that membership. We gave them several months notice and we sunsetted that group, left the membership last year because of these other programs that we're doing are very successful.
Sometimes you're going to lean into a group and then your messaging is going to change and who you're trying to attract is going to change and evolve. And you need to be okay with it, to maybe do an assessment every once in a while to make sure is the group serving your message or did you pivot, did you lean a little different as you learn as you grow?
And maybe sometimes that group it's worth moving on from. We've had friends that had over 70,000 people in a group and the group just was not aligned to where they evolved, where they just archived, like is spent a lot of energy time, money, resources, it's served its purpose. It was a fair trade during that period of time. And then they just turned it off because they went, they were leaning into a new and different opportunity, which had totally different messaging. Yeah. 
But I think just make sure whatever you do for everybody, for groups, because it's community, you need to show up and you need to make sure that whatever you do, you can be consistent. Don't over promise. And then not show up, you're better off creating a tempo in your group so that the people in the group that are following you,can understand the tempo. 
And then those just like a podcast dropping every Tuesday at two o'clock, you're expecting it two o'clock that podcasts can pop in same bat time, same bat channel, you know, and you show up and you're there, but if you're sometimes there sometimes not, and you're inconsistent, then that's the relationship equity you're building with people it's all over the place and they don't trust you when it comes to selling because are you even going to be there for them then?
Because sometimes you're there sometimes you're not. 
Paul: So those are just some general thoughts. 
Melissa: Yeah. Yeah. I'm excited for you though. I'm excited. So keep us posted and let us know, you know, when you, when you get it up and going and how it's getting started. 
Belinda: I will, I will.
It's going to be an interesting exercise cause I've got a copywriting course for copywriters and I've got a copywriting membership for copywriters, but I've also got a copywriting course for business owners. So in this early stage, I'm kind of like everyone's in, but I can already see some potential challenges, but I figure it's, I'm just going to try it and see what happens and have some structure and see how it develops and adapt to the group as I need to,depending on how it works. But yeah, I finally got over myself and go… 
Melissa: just do it, just do it. Awesome. Awesome. 
Paul: Keep us up to date on your evolution. 
Melissa: I'd love to hear that. 
Belinda: Yes. And thank you very much for the, like getting people in there. So we'll pop into, start with that is a great tip. And I love the idea of the graphics to,  like highlight when I'm going live as well. Cause I will be going live once a week, so I'll add that to my template. So thank you very much, everyone. 
Melissa: Awesome. 
Podcast: Play in new window | Download