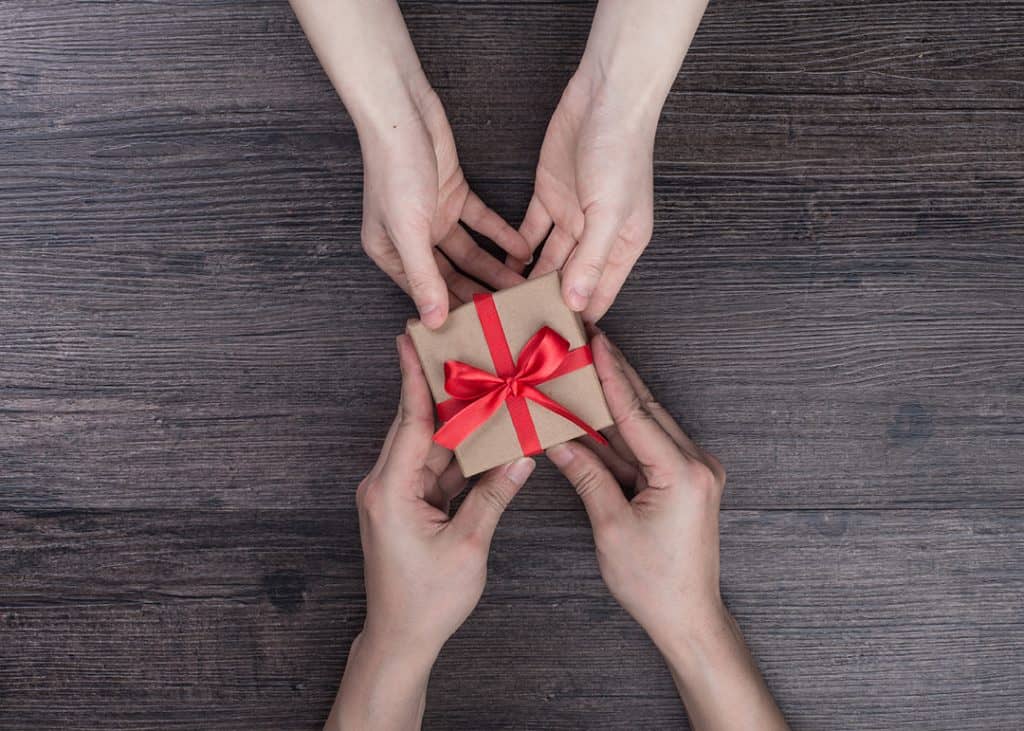 In this episode, we are discussing how to maximize the use of freebies, how to avoid creating a list of people that only want your giveaways and how to find the right strategy that specifically works for your audience.
Many people view freebies through a negative lens. It's a polarizing issue with strong opinions for and against giving something away for free.
But the truth is that there is not just ONE way to it.
Blindly following one single strategy or one single template, can easily lead to disappointment. Because what works for your followers might be very different than what the internet marketing industry is telling you.
If used correctly, freebies can be an efficient tool to establish your social proof, build long-term relationships and create future needs that will convert your followers into buying customers.
Subscribe To The Show
3 Big Take Aways
Using freebie consumers for your social proof
Don't just follow one template, test what is working for YOUR audience
Don't forget to tie in your offer with your freebie
---
Resources
Paul & Melissa's Inner Circle – The Inner Circle with Paul & Melissa Pruitt is an epic 12-month experience for online business owners, coaches, course creators, and membership site owners who aspire to create financial freedom and a lifestyle they want for themselves and their family and also create a positive impact in their community and the world.
Adaptive Membership – Adaptive Membership is an exclusive opportunity for online business owners, coaches, course creators, and membership site owners to play bigger and bolder in their business and explode their bank account with more clients!
Subscribe To The Podcast
And if you loved this episode, please share with a friend and leave us a
review!
Read Full Transcript
Melissa: Simona. Good question: "How do you change the people expect free from you?" So yes. Tell us
Paul: Does anybody have suggestions?
Mona: Doreen gave me a, a little, a good answer is just to do social proof on the emails. And I think that's probably it.
I've just been doing this too long. I've been coaching moms for 25 years. And so the people that most of them are getting a lot more than they're paying for. And I understand the tap water. Like I it's in my head. I hear your voice all the time. So yeah. I don't know how to get them to quit doing it.
Melissa:  Good question. So we'll open this up for everyone and then we'll time it 
Para: The only thing I could suggest, which probably isn't going to be helpful is get a VA and they help you with the answering of the questions. And then I know it costs more money and it's, but it could be like, if you're growing to, maybe you have that person that does the quick answers and if they're more intense than they come to you, but then you kind of pawn that part of it off where you're not doing all the work.
Mona: That's a good idea, actually, because then they don't get me. They get some kind of an answer, but they haven't gotten me. That's worth something. Yep. I just have to be diligent. My thought is I have to be diligent to be okay that some people say no, because they can't get it for free. 
Melissa:  Yeah,absolutely. 
Mona: And I have to be okay with that. 
Melissa:  Yeah. Heather had her hands up.
Heather: So not to send people elsewhere on it. There are times I have mentioned other people. I don't know if you've paid any attention to Justin has been doing a lot lately about creating a list of buyers like lead magnets a hundred percent have their place.
I'm not saying they don't, but I have been very intrigued by what I have learned from him over the last 60 days and watching what's working for them and how they just start out with these mini work shops or mini products, which, I mean, technically they would just fit under the trip wire. Right? But they basically just start with the trip wire.
Like they're not going to lead magnet. It's all trip wire. So they're getting buyers out of the gate. And like, I think we've been programmed to think that can't work, but I have watched it work. He went from zero to 2,700 on his list from January to now and 500,000 in revenue. So I am paying attention to what he's doing.
And it's just, just a thought because sometimes we get so stuck in the wisdom of the good reason. Like Paul's kind of talked about this point that like, we think there's no other way. And I know I've been trapped in that place myself until just recently where I'm like, you know what? I don't have to do these things that feel heavy to me.
Like there's another way I just have to find that way that works for me. And so I was thrilled to see like, Hey, he's, he's not building a list of freebie seekers. Like he's got all buyers off the bat, so for whatever that's worth. 
Melissa:  Good. Good. 
Paul: Do you have anything you want in?
Melissa:   I mean, I, I just won't reiterate just what you used to just said Mona it's just like not, you're gonna, you're giving a lot of value cause I, I follow you on your stories. Right? 
And you give so much value there for free and people can connect with you in different ways, but it's just like, it's the level of connection. Right? 
So if they want more of that connection, deep connection, you know, deep conversations, coaching and things like that. You're still giving tons of value for free and like your every day, activities and that's cool. Like you, you touched people's lives and help people that way. And then the people that want to go deeper, they will go deeper. It's just understanding that that's okay. That not everyone is going to. So I'll just write that.
Mona:  Thanks. 
Paul: You want me to say anything?
Melissa: Yeah go ahead.
Mona: Yeah, of course we want you to say
Paul: Oh my goodness. Sometimes I feel bad. I'm like, ah…
Mona: I hear you in my head enough, but go ahead. 
Paul: Oh oh 
Mona: I'm Facebook ad crazy in my head. It's all good. It's all good. 
Paul: What I want you to keep in mind is that in this internet, marketing bubble, the carrot, the bait is instant transformation, desired life that you don't have now into something that you desire in the future. 
And the heavy lifting that they do a lot of times is they are taking somebody that are complete strangers and bringing them into a 2-3,000$ investment in a very short period of time. It's a very quick small cycle.
So what happens is the lead with value to lead with free to lead with all those things. But they're doing is they're trying to build social proof expert status. Like they're trying to hit all the emotional triggers as quickly as possible right? 
Now, what they then do is they come not, this isn't anybody exclusively. It's just across the board that they then have to teach content and supply, you know, supply a system, a product, a process, a tool, a technique or whatever. And that's what we all buy into, right? 
This technique, this recipe or whatever, because if they just tell you like: "Hey, I just had a $5 million launch. And really how I made the money is because my 10 friends that also have 50,000 people on their email list, told their people to buy my thing."
Then you wouldn't follow the, you wouldn't follow the influencer because like 90% of their launch actually came from people already trusting somebody else's recommendation. Okay. 
So what we have to be careful about is it is very easy to get into like, you know, as Heather was sharing tunnel vision. Cause we, we love what Justin's doing and what he's doing within this small circle.
Cause it's just not, it's not exclusive. Like he gave it a name and there him and Sarah doing really great things with what they're doing inside of this specific bubble. Cause they're mainly marketing inside of a very specific bubble. And what happens that becomes the reality of the people inside of that sphere, that they see that now in the open market, there are people that are multimillionaires that have never given a free thing online ever like ever they've gone right out the gate.
This is who I am. This is what I'm about. Here's my product. Here's my service. Now they may or may not have a big following. They don't care. Then I'm focused on that part. Now a lot of us, if you think about it, when you're brand new, it's easier for an influencer to make you feel good about yourself.
That now you have 10 people that like your Facebook page, that you now have a thousand people finally that are following you, that you have 20 views on your video versus 10 views. Cause that's a vanity metric that's measurable. That makes you feel like you're going in the direction of success. Now it's a harder lift to teach you very quickly to monetize at the end of this week.
Like, okay, you have no following. You have no influence. You have no expert status. You have no website. You have no followers. Like it's easier for all these people to give you something to make you feel good, a quick win to be able to move the needle quickly. 
Now you feel good when you got 50 people that opted in on your email list, right? Well, that's a low lift. That's a, it's a lot easier lift to say, Hey, I got a freebie. It's about this topic. It solves a problem. It's easier. Now you feel better about yourself. Because then I have 20 people in an email list. If I put a course out and was like, Hey, I can show you how to sell a thousand dollar course to total strangers in a week without spending any money.
That's a huge, heavy lift. Like nobody's doing that because the promise is way too big. Right? But you feel good if you have 20 people. So the freebie thing, the mechanism, and it's not new.
How many of you have a smartphone? All right. Well, we rewind back.
Not that many years ago, technically compared to the world, we all grew up with a cord hooked to these things. And if you wanted to have a private conversation, you took that 30 foot cord and you wrapped around your house and went into the closet and you talked to your friend. And then when you heard that little "click click", you're telling your brother or sister or somebody: "Get off the phone,get off the phone!"
Right? But somehow major corporations took and shifted our habits. How did they do that? They gave us a free flip phone originally. They lost money. They all gave us free flip phones. And because of that is why we have these thousand plus dollar things in our hands today. Right? And it all started from free.
It's the same thing going to Costco. Cause you guys know you do it, that man, or woman's giving you that free little nugget thing and you go and get it. And then it's in your mouth and you're like, crap, I'm going to buy this thing and didn't even want cause it works. So there is a place for free because what the free does that gets you,
what's considered in marketing "future needs people". 
Future needs people are not ready, willing, and able to purchase your solution today. So we do want to still build that side, that's why we have the big email lists and we're still struggling. That's why we have a ton of followers and the big Facebook group. And nobody's still buying from us.
Cause, cause what we're doing is we're putting all of our eggs in the basket of people that have socially signaled that they're not ready, willing, and able to buy our thing. So then when you do is you have people that do the pendulum, it's the whole idea. And it's in marketing. And actually this comes from the cults and stuff like that is you throw stones at a common enemy.
So people like Justin, we love Justin. Like we love Justin's. They're like we think what they have is great. It's great. And what they do is they're saying here's the guru. That's telling you to do this. And we're throwing and casting stones at them because we're doing the opposite. And we're going to show you how you can be successful doing the opposite.
That's exactly what's taught in psychology. Human behavior is if you want to create a Calder, grouper or a culture, if one of those words bothers you, like however you a society, whatever you find a common enemy and you throw stones at it and you, you polarize people against it. And the common people come together. 
Is there one way to make a chocolate chip cookie?
No, but how many people know, where do you think turn over the bakers or the toll house? And they make the recipe that's on the back because they just want a predictable result. But is that going to make them a master Baker? Is that going to make, put them in the top elite bakers of the world type thing? You know what I mean?
But they just want a desirable results - predictable. And that's why a lot of us look for recipes and look for checklists and look for solutions. Some of us are going to be selling that. We are going to be selling the checklist, the system, the recipe to the people that want to buy that because that's what they want. They don't want to work hard.
They just want the recipe. You know, they just want to do like tell me what to do. I don't want to figure this out on my own. So we have to understand though, is a lot of us are grooming people because we're being sold. That the way that people only buy is if you give them something free at first.
Melissa and I went through our own life experiences that we had a lot and we lost everything and we rebuild our lives back up. So when I say this, it's not from a vanity standpoint, it's from an internal, like my life going full circle. We have two Mercedes-Benz sitting in front of her house that are a hundred percent paid in full that we didn't have to drive Mercedes for a year before we decided to make a purchase for free.
When I go to eat, I don't say: "Hold on. This is the first time I've been at your restaurant. I prefer a free meal before I make a decision. If I'm willing to pay here."
Do any of us do any of this stuff? Like, are we groomed in the real world to expect free at all? Like just think about like in the consuming world, fair exchange. Yeah. 
Like I don't expect my garbage to be picked up for free. I know I'm going to have to pay either their taxes or some company to pick up my garbage, you know, you know, so, but we get into this internet marketing bubble and we had to understand though, is that they need to deliver a measurable, quick win.
And it's easier for you to, for all of us to think we're moving ahead because we got 10 extra followers because we got 10 likes on it. Or we got 50 views or we got 10 more people on an email list because you don't go back and look at the guru and say, hold on, this doesn't work. You see you're at a beginning stage.
You see that you got people, but all the people aren't equal. So for all of us, you can make a decision to do one or the other. We prefer to do both. Why is everybody constantly putting lines in the sand saying there's only one way to doing anything. We're all about testing. That's why when you guys come through our challenges,
you get an upgrade on the backend. 
And that's why when we retarget, when people come to the front end, don't sign up. We still offer them the VIP offer as a front end. Like we don't make it like it's either.
Or why can't you do both and test to see what works with your people, because what works with your people might be very different than what the internet marketing industry is doing to all of us.
So what I'm recommending is that test, but test with variables, don't just put one thing and go, okay, that I bought that person's course, this didn't work. I'm going to move on. You know, this is BS. I waste money again. It's like, okay, let's try it that way. And then let's try it a variable. Like what's a different approach because I've seen it through the last couple of years.
Some, some of us, not anybody specifically here, I have no joke went and bought a $2,000 course. They got templates for emails, even like the initial launching of a course or a membership. They,no joke, copy and paste the email and send it out to people. Then the people reply back and go, who the heck are you? You don't talk this way.
Why are you saying this to me? This isn't you because we didn't communicate that way. Like why would we take someone else's template and do that? So what I would love, what I would love you to do is test your market. Because back when I was a kid on Friday nights, cause I've talked about this before, on Friday nights in the restaurant, it was a high end restaurant. 
We had the biggest bar in the area and all the people that wanted to drink would pile into happy hour. Okay. And I would be there and I would, they, during the summer they cut a half steel drum and put a grate over top of it. And I would cook hundreds and hundreds of, for chicken and hamburgers and hotdogs.
It was a hundred percent free. So this is lead magnet version, 1980s, nineties. Okay. So why they do that? Because on Friday night they wanted everybody there before they made a choice to go somewhere else. They wanted everybody there. So they gave, they lost money, hundreds and hundreds of dollars on this stuff to get people there. So they start drinking.
Now in that group, there was a number of people. They got water, they got tap water, they got free meal every Friday and they got tap water. Now you would look at that and just say, ah, that sucks because that's well, you know it, no, they helped with a social proof because it wasn't an empty room outside on the patio.
There's hundreds of people there. So the people that didn't buy anything at all helped us with the people that did buy because it's the people that also came that didn't even end up touching the food that would buy rounds of drinks for everybody else. And then they got to a certain point and they're like, Hey guys, let's go grab a real meal in the restaurant.
And then thousands and thousands of dollars are made over in the restaurant. So don't look at this freebie people and necessarily as always like a negative thing. Sometimes we need them for social proof. There's a lot of people that are on this call and we're okay. I understand like this is all about longterm old school relationships, right? 
So they're like, this is a hundred percent give, do we see them talk about "Paul & Melissa's Inner Circle" a little bit. And it's supposed to whatever. And some of you might inquire about this things. Yeah. But we don't pitch. We don't sell. We don't, we don't have this hidden agenda. Like we, we, this is what we do for a living.
Like we do this five days a week and that's me seeding right now. We do this five days a week with our members. Right? So it's natural. It's we even woven in and out, but it's not a high pitch. It's not high pressure. But think about it. If only the people here that would potentially buy into "Paul & Melissa's Inner Circle" only showed up.
Then there would be a couple of us on a call and you kind of be like, Oh, am I in the right place? But you know, you understand. So this helps with the social proof, the diversity of questions and helping and the community that's being built naturally. L
So don't look at the people that only ever went free, you know, through like a negative lens. They are sometimes your best testimonials. They're the ones that recommend and refer you. They're the ones that pull in other people. Like there's all this bigger picture element of all these people. But we just have to be careful of is not ever seeding what our opportunity is or providing our offer.
If you went to Costco and there's a lady or man just handing out free samples. And then when you're like, wow, this is really good. Can I have, where do I buy this? Oh no, no, we don't carry that. We're just handing out free samples today. No, the boxes are right behind them, but you're going to buy,you're going to walk away with the box. 
Melissa: Sometimes you forget to ask.
Paul: A lot of times we forget to ask.
Melissa: So you mean might not, maybe that's another thing is that you just haven't asked them. You haven't given them the opportunity and they're, they're like waiting for you. 
Mona: Yeah, because I think about like 450 mornings with Mona, how many of them were just, there was nothing on the end there just knowing I needed to, but like so busy with everything else. Like I can't make a lead magnet for this. Every single thing that I talk about. Right. But I've done the hard work though in everything 
else is laying out. So, so..
Honestly, I don't think it's them. I know my course has done it got done yesterday, but it's not. It's in my head. It's in my head. So I'm, I'm the one that's drinking the tap water. I don't think they are. I don't think about..
Melissa: that's a big, that's a big, that's a big nugget there. Wow. 
Mona: A little nugget I'll noodle on it. Thank you so much. You guys are great. Thank 
Paul: you know, we love you too. 
Melissa: Awesome. Alright guys. Well have a fantastic week and I will see you next time. 
Paul: See you guys. Bye.
Podcast: Play in new window | Download