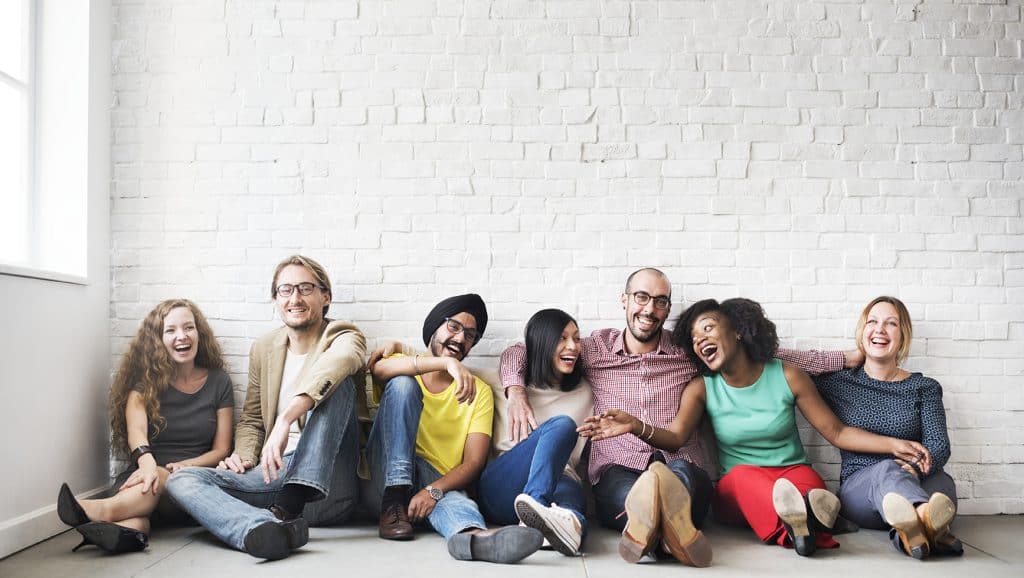 Facebook groups are powerful tools in your marketing arsenal. By taking a strategic approach, you can make sure to get the most out of them.
In this episode, we are discussing how you can create your own path to successfully managing groups and have purposeful conversations with your members that will lead to a thriving community.
The key is to avoid getting stuck in an "online sales mindset" that simply sees people as numbers. Looking at your groups in a real-world context enables you to create deeper connections and desire for more access to your services.
Subscribe To The Show
3 Big Take Aways
How to strategically approach your Facebook groups
How to build meaningful connections
How to create a community that lasts (even if there won't be a Facebook anymore)
---
Resources
Paul & Melissa's Inner Circle – The Inner Circle with Paul & Melissa Pruitt is an epic 12-month experience for online business owners, coaches, course creators, and membership site owners who aspire to create financial freedom and a lifestyle they want for themselves and their family and also create a positive impact in their community and the world.
Adaptive Membership – Adaptive Membership is an exclusive opportunity for online business owners, coaches, course creators, and membership site owners to play bigger and bolder in their business and explode their bank account with more clients!
Social Prompts (formerly "Instaposts"): Create Engaging Social Media Content…In An Instant! Caption Prompts That Reflect YOUR Business & Brand Delivered Monthly. For Business Owners who are ready to create REAL relationships with their followers on social media through posts with substance.
Subscribe To The Podcast
And if you loved this episode, please share with a friend and leave us a
review!
Read Full Transcript
Melissa: So Mike has question: " I'm interested to know   . I see ton of Facebook groups that people are using to funnel towards products or services, but I feel like people might be getting tired of groups."
All right. So Mike, you want to hop on the mic? 
Mike: Basically I'm trying to connect with more people to ask more questions in terms of thinking about offering either more coaching or more membership or things that basically will serve. And this is specifically around creating a daily creative habit, right? So that's my own story. That's my own experience.
And so I'm trying to identify these people to say, okay, these are people who say they are creative. They want to lean into that. Maybe come back to it. They've been away for a long time. And they, they want to, instead of just flirting with their art, they really want it to have some consistency to their creativity.
And so getting around those people, helping them understand the things that I've learned on my journey. And so, like I said, that could take the form of a couple of different products if you will, but even just getting two people consistently to get feedback and make sure that what I'm developing is actually like validated.  it's sometimes it's proving a little more difficult.
And so I've been thinking about in terms of starting a Facebook group and identifying some of these people that way and starting some conversation. But,    groups. 
Melissa: Does anyone, does anyone have any thoughts about Facebook groups and how they're,I mean, this is, So Mona, yes. Go ahead. 
Mona: Facebook groups are amazing because they're likeminded people and they want to talk to one another and they're going to go there to get stuff. Like if you have that to offer people that is a big deal to helping someone be diligent enough to do something every single day. Oh my gosh.
You can have challenges. You can. I mean, Maybe, maybe I'm just really outgoing, so I'd like to do it, but I think groups are not going away. No people like to be with likeminded people, you know, cheers. They want to go where everybody knows your name. And so I think you should go for it. 
Paul: Anybody else want to add? Okay. 
Kathryn: Just the groups. When I did my survey, when I first thinking about this, I did my survey and a group of horsewomen 40 plus in October of 2017, over 13,000 members in it. So not quite, you know, little over two years, there's now 51,000 people in this group, and it's a very, very specific and it's growing by thousands. I mean, just really, it hasn't quit growing. 
So they're still in, in the three big horse groups I'm in, they're growing still really fast. 
Paul: That's great. 
Allison: Hi Mike, how's it going?  I think if anyone's sick of groups, it's maybe just entrepreneurs.
I mean, I feel like there's a lot of groups for us and I'm in too many groups and all like loosely related, but I think the average person who doesn't own their own business probably is, is no t sick of it probably has just like found the tip of the iceberg if they're in any at all. 
Paul: Good point. So marketers normally ruin  everything.
So it's something just, just as Alison was saying, is that sometimes when you're in a bubble, then your RAs, your reticular activating system. Did I get that right? Okay. This is neuro linguistics and psychology, that because we're hyper aware of groups, like it's part of our natural ecosystem, the thing that we're doing on an, on a daily basis, we then see it a certain way, but then we think everybody sees it the same way we do. And then we make judgments ourselves on it. I think your audience will give you the reaction of what they think of it. 
You know, so what I would do, I think a lot of us trip ourselves up and we, what if an idea to death so that we end up not doing it. And then we find our self in inaction constantly because we study in that. What if state?  
We can talk on both sides of groups,  where we've had very large groups that have been very, very successful for us. And when you take in huge groups and just totally pivoted in our own lives and shut the group down.
We've had others where we've been guests in groups that have been phenomenal and others that we just, we were an active participant in a very ethical way in groups that have benefited in an indirect way.  so there's, there's a lot of things that I know.
I always put the real world concept into the online world and things normally make sense.
So it's like: if I would go to my local chamber of commerce has a, as a business owner and I keep meeting the same five people every time I go and they always solicit me and they bring nothing of value, then there's like a couple of weeks in, I'm probably not going to go back to that group because there's, I'm not growing. I'm not learning.
I'm not, you know, my business isn't growing.  So you kind of have to look at like, in the real world we fade out of groups like that. Right?  We, you know, we're there, we think it's a great idea initially. And then we're like, we check out. 
So when you bring it in the online context,  like, again, what's the desired result? Like how many people do I think I need in this group in order to nurture a certain percentage to get the conversion that I want, because we've seen some people utilize their own group and they only have a couple hundred people in it. And they make hundreds of thousands of dollars a year off of a very small, a very focused group. 
We also have other friends of ours that have made millions of dollars a year off of groups like that are talking about that have grown to like 80,000 people. They're machines though, like they have full time staff that's running them, that's curating them. That's getting rid of the people that are spamming constantly.
And the people that are arguing and like, it brings a different dynamic. You know, as you, as you grow the group, I just would say, each of these things are a strategy. And where you want to look at is like, you should have, you should the old saying, don't put all your eggs in one basket. 
You know, you gotta be careful because some people have grown their entire platform using one source. And then one day an algorithm changes or the, they get banned or deleted, or the account gets hijacked. And now all of a sudden they're out of business. 
You want to hone in on one Avenue initially that way it has that much attention.
And then at some point you do, once it's running itself, almost you do want to have a couple of safety valves so that you are not just dependent, relying on one source.
Now I would say that groups in general allow you to yes. Get that initial. Cause it look at it as like, like rungs, you know, we look at it as like a bullseye or as like a web.
And  we referenced it as our ecosystem. Like the bullseye is like our core offer where we want to get people. And then what we look at is what's the one ring right on the outside of that, like, what's that one step outside of our bullseye. So at the bullseye, it is like our paid program. Then what's the one step that's outside of that.
And that could represent several things that could be your Facebook group. That could be some people use their personal profile. Some people use their business page, they use Instagram, you know, some people do webinars, like whatever, the one, like just right outside of that. Now once you know what those assets are, then it's like, how do you get people to those assets?
That's the ring that's right outside of that. So, you know, you slowly taking people from very intimate, like shaking your hand on the inside to total complete strangers. That's on the outside of like the outer rim of your, of your bullseye of your circles. 
And the whole idea of the job is to get people from one ring to the next, from one ring to the next.. T hat way, they slowly are coming closer proximity to you. And when you do that, then you start being more purposeful. And like, what are each of these things doing? Because you don't want, you probably your goal in life is probably not to be a full time person that manages the Facebook group.
Like it should be a means to an end. Like this has a certain purpose in my ecosystem. That's going to do very specific things for me. And then I have to say, like through the years we got to the point, even ourselves where we, one year we loved their Facebook group, we were in, it was serving us. 
And then the next year,  our values, our life circumstance change our time factor changes. And it's like, okay, this isn't serving us anymore. So we're going to turn off this faucet and turn on a different one, you know? And like we would pivot in the, in lean into something else. 
It just, you don't want to have an abusive relationship where you're waking up everyday dreading that you've got to go or Facebook group, you know, or your social media channels. Like it should have a purpose. 
So where we leveraged it very well is outside of building community and building a platform. 
Because when you run a Facebook group, you're the authority like you, it's your platform, it's your virtual stage. So you could get to control the tempo, the attitude, you know, everything that's in there, the voice now at the same time, you also have to protect that voice. Cause there's other people that want to poach and leach off of it, you know? And you've gotta be careful of that, you know, as well cause some people come in with an agenda.
But other than that, are you collecting email addresses when people come in because you have the ability to, of the three questions in one of those questions could be asking people for their email address. Cause that helps you. And that's really what we do is we use the groups to nurture the relationship, to build personal relationship equity so that we can invite people to talk to us outside of the platform. Because any, any moment, something can change on Instagram,  on Facebook, on any of these social media platforms. 
I mean, think about it 10, 10, 15 years ago, we were all like, man, I'm all in on this MySpace thing, you know? Yeah. This is the future. This is great. And then 10 years before that we were like, man, AOL is awesome. 
Like, this is great. This is never going to go away. You know, I got my email address set up, you know, it's like, okay, some heads are shaking, you get it. So who knows, like we could all it's as weird as it sounds five years from now 10 years from now, we could not even being, saying the word Facebook, you know what I mean? Like we don't know what the next thing is going to be. You know? 
 So what we want to do is be very purposeful that the Facebook should, or the group should be a means to an end. Like, what is it doing for you that way you purposely pull those levers. 
Cause even if you, if you had 200 people on a Facebook group and not from a non vanity metric, but if you were influencing those people on a deeper level and they were following you like crazy and they build a community together and you had all their email addresses, you know, with one way or the other where you can control and talk and carry the conversation outside of it, you could probably make as much money as you ever want off of those 200 people and not have to worry about the tens of thousands of people that don't even really know who you are. You know? 
And so I just want you to keep in mind it doesn't, this always doesn't have to be tens of thousands of people. 
Melissa: And I just was going to add to that.
And then you just say it again, it's that begin with the end in mind? Like ,how do you want the group to serve you? What, what you want it to look like for you and feel like for you on a daily basis of how you want to show up. 
And then when you do decide to create that group, you do need to show up, you do need to show up. It's not one of those things where you can set it and forget it. Like you do need to, especially when you're first getting started, it's kind of like this, like when, whenever we start these calls and eventually we know when we jump on these calls, you guys are going to be like, hashtag question before we even get started.
But it's getting them comfortable and building that like know and trust over time with, so that then eventually like the group is just there. They're communicating with each other and it's, it's really less about you. And it's really more about the community. 
I mean, even like, you know, with our "Paul & Melissa's Inner Circle", when we initially started, it was bringing like minded people together and we had to start the conversations initially, and now they're all helping each other out. They're chiming in.  and they're, they're loving that community element, but you kind of have to, when you decide to make that jump and do it, that you do need to show up and, but then figure out how you want to show up for them. 
 So that again, it feels right for you.  it's not a time suck or a time waste for you. And it's leading again to that end goal of where, wherever you're, you're relating to them. 
So it's that we like that begin with the end in mind because a lot of times we put stuff out there and we've, we've been guilty of it. And it's like, okay, we're gonna start this thing, but there's, we don't have that path. 
And when you have that path then everything becomes purposeful and then you're not just doing content for content, it's purposeful posting, it's purposeful, it's purposeful conversations that you're having. 
Paul:  You know, I always got something more. I'm hoping that this is reinforced to you guys today.
Cause I really want you to think about it. If you, if you had a Facebook group today and let's say 13 people were in the group, would you be feeling deflated or would you show up fully and, and serve and give, like knowing now, if you were in a room in physically, the 13 people showed up for an hour, would you be more present for them than you would in a Facebook group? 
Because the amount of effort that you put in that reciprocation when it comes back and the reason I'm saying this is like, here we are doing the zoom call and outside of Melissa and I there's 13 people that are in the room. 
So do we look at this from a vanity metric and say, because several hundred people or thousands of people didn't show up that this isn't worth it. No, we're here. We're showing up. We're giving value. Now I want you guys to also understand, cause we're, we're very, we're always transparent, very open. This is our second call or second official call outside of the, the reboot camp. 
Somebody threw the first call, made a decision and signed up with "Paul & Melissa's Inner Circle" since the last two weeks. So was it worth the hour that we gave the value that we gave?
So, you know what I mean? So it's, so it's just something, yes. You know, a thousand times. Yes. 
We were going to show up whether it's somebody does that or not. So it just for, for each of us, depending on the lifetime value that we give any particular client, if you looked at it in the real world, context, would you show up instead of worrying about it as much, would you be celebrating?
That's the one thing I think that that's happened over the past year is that some people's comments are like, wow. I was really surprised Melissa then asked me how many were in my Facebook group when she came to do her talk. And it was because it didn't matter because if there's 20,000 there and all the people are really tuned out and it's all free group, is that really any more, any worse value than a group of 10 people that are highly invested that are,  that are spending money with that influencer. 
Melissa and I went down, you know, right before COVID hit the U S really hard, you know, we were at a thriving Christian artists conference with Matt Tomi. And,  there's 20. We didn't even sell anything. Like we had no pitch from stage.
It was pure give. And we had 20 something people buying the Insta posts just for being present. Yeah. It was like a no brainer. They just wanted more access. They just want it because we connected on a stage, you know? 
And so it just wants you to think like bigger, you know, like bigger picture, you know,   that I would just do it, but treat everybody not as a number, treated them as an individual because you give them that level of attention. They will naturally reciprocate the relationship back. Cause most likely in that space, they're dealing with other people that keep them in the shallow end of the pole the entire time, because they just treat them like a number.
And if you just actually all of us, if we just engage in like even a small, incremental conversation, you just separated yourself from like 99.9% of the rest of your competitors, because everybody else is scale, scale, scale, scale. And the irony is, all of us are just wishing that. I mean, of all you feel like you just, as a consumer of all these things that you just you're tired of feeling like a number, you know what I mean? 
 But then we forget that when we reverse and go into the, the sales mode ourselves, I'm sorry, I'll get off my soap box. 
Melissa: So Mike, let us know what you did plan to do with the groups. We're gonna check back in with us and let us know.
Mike: Thank you guys
Melissa: Thank you.
Podcast: Play in new window | Download