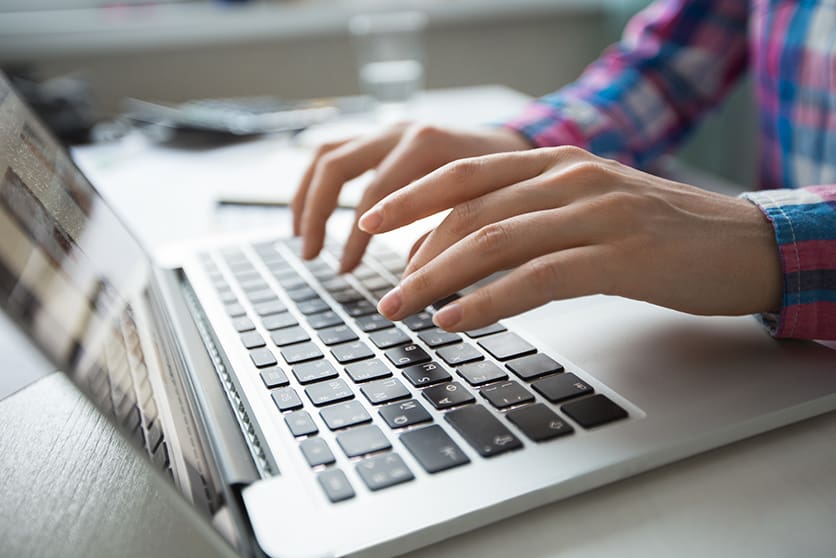 Switching your membership to a new platform can lead to multiple problems and frustrations.
In this episode, we are discussing how to minimize the risk of losing content and how to guarantee a smooth transition for your members.
Subscribe To The Show
3 Big Take Aways
How to make the transition easy for your clients
How to avoid losing content during the switch
How to avoid confusion and complaints of your members
---
Kartra: all-inclusive, email marketing, list building, web-hosting, business management platform designed just for marketers
Searchie: streamlines how you manage and organize video, making your your course or membership content more accessible and easier to consume.
Paul & Melissa's Inner Circle – The Inner Circle with Paul & Melissa Pruitt is an epic 12-month experience for online business owners, coaches, course creators, and membership site owners who aspire to create financial freedom and a lifestyle they want for themselves and their family and also create a positive impact in their community and the world.

Adaptive Membership – Adaptive Membership is an exclusive opportunity for online business owners, coaches, course creators, and membership site owners to play bigger and bolder in their business and explode their bank account with more clients!
Subscribe To The Podcast
And if you loved this episode, please share with a friend and leave us a
review!
Read Full Transcript
Melissa: So we're gonna start with Heather. 
Heather: Hey everybody. So just real quick, one of my clients, several of my clients have memberships and one of them is about to switch from teachable over to member vault.And I agree with all the reasons why she's doing it. The biggest reason is the barrier that teachable gives because sometimes it makes you join the school.
So people are confused and they think they've joined the membership, but they haven't yada yada. Okay. My what I'm worried about is that because I have not been through a switch like that,I haven't executed that after having a membership, is there some type of pit ball that I'm not thinking of that I should tell her to watch out for?
I mean, I've already said, make sure that you do everything you can to have a safety net to have commuted and communicated in every way possible with your members what's going on, but like, what else am I missing?What should I tell her to look for? This is a great question. Yeah. So all the, of you that are new and I see Christian slug, he's got the little one popped on, Hey guys.
So everybody that's new just to give you some context, we'll probably repeat this once or twice over the next couple of minutes of the questions is this is not the Paul and Melissa show.So this is truly a mastermind. So we always, I, I always have an opinion, but, but we opened it up to everybody because the joint collective group of like all of our minds together had had different experiences and backgrounds.
So if you are new don't feel shy. Now, if somebody goes way off track in off tangent, then we'll pull them back. This is a pitch free environment as well. So it's not here to position them, pitch your thing type thing. But it is something that we just want to make sure that we, we opened it up.
So does, did everybody here? I know we just had a couple of few new people come 
in.How  so does anybody that did hear her question? Has any of you switched to platform or knows people that have, because we've done it a couple of times through the years So we can give you definitely are good, Bad, and ugly and everything about it, but does anybody have any input as far as switching from one platform to another?   
So Heather,  on our end we been through a lot of, you know, several platforms over the years, so I can give you some general.   Years ago when ClickFunnels first came out we took our courses that were in other platforms.
We brought them in, cause it was like, Oh, here's the new wizbang and the builder was cool and all this other stuff, we won't go back in the day in the nineties when I was doing this and everything was HTML coding.And in order to give somebody access to a membership, you actually had to go into the HT access file and add in manually a username and password for them.
We won't go that far back. 
But it is something that a lot of the platforms, depending on how they're getting charged, if it's an internal, like if they're getting charged monthly,you're going to have to kind of, sort of go back to the members and say, "Hey, we are switching platforms. Here's the link, I need you to go sign up over here" You know?
And then I'll prorate you and give you a reimbursement on your current one. That's the typically the easiest to do versus saying, you get rebilled on the 17th.I need you to click this link on the 17th and you know, so I get my easy money, you know? So the money happens at the it's easy to say, Hey, can you click here and sign up?
And when you do, I'll prorate you and reimburse you back on kind of the overlap. Now this is a little bit more advanced,so I don't want this to HeadSpin you guys, we, we did pay a lot of money to get off of ClickFunnels with a custom WordPress developer company. And  they themselves knew how to go into Stripe and grab your customer ID and also your company ID.
And they were able to move the subscriptions over manually that in,they were able to do that inside of WooCommerce is what we were using at the time subscriptions that is very advanced and very tricky. And if you're not intuitive like that, I would not go down that rabbit hole. So that's going to be the one of the biggest that's the first clunky thing is the money part.
The second clunky thing is if you're the money part is separate from the login part,then you're going to have all these people say what happened to the old platform? Where's my links. I can't see this. I don't know what's going on. I didn't get the email, you know, blah, blah, blah. You know? So while you are sending the emails, I definitely would overlap the message in the in the Facebook group,like making people aware.
I also would keep at minimum an extra month in the old system. So if you think like, Oh, I don't want to get rebuilt. Let me cancel this immediate that's when things are going to go crap, because you can be like, Oh my goodness, I forgot to download X. You know? And that could be like a client list that bought this course three years ago from me.And you forgot all about it.
And now it's like, Oh, you don't know who bought it. You know? And outside of that is you really need to take time and look at the automations like onboarding. Cause all of a sudden you get out of this black hole in the new system where you're onboarding and the old system was clicking along.And even inside the onboarding, you can't take for granted the links that are inside the emails, because you told them to go this way, you know, before in the old platform.
And now you need them to go that way. Now if you have the ability I would in the welcome message of the old system, put an update video that lets people know you changed to a new system.Because again, you're gonna have some people that know they don't check their emails and they're going to log in or they're going to get frustrated or something.
But you want to, you almost want to use that and not assume to say, Hey, all the contents now over the new system, check your email. If you don't see it, look in your spam promotions folder to check the Facebook group.Look, you have to like, not assume like every single thing I'm telling you is painful sometimes.
Melissa:  Then there's the matter with content as far as content and moving all the content over, making sure. And when it comes to the content piece, we like to, we're getting better about this as having backups too. So if you have it moving from one platform to another,but do you have a backup for it?
Do you have like a Dropbox or some sort of Google drive where you can back up your content as well? Because you just never know. That's something that we're actually adding to part of our processes so that we always have a backup of content to and it is very tedious cause I've done it myself.He's the one that, I'm the one that did it.
I'm the one that did it. And then at one point when we did it again we had a VA do it. And that was good, but I had to educate her. I'll do it. And that took time. So it's matter of copy paste, copy paste and making sure everything matches in it.So, but I would definitely have backups to for your content.
Paul: Yeah. Now another piece I'll give you is every all of our memberships and you might be that per each of us, you might be this person, you have your analytical, the person that finds all the bugs and everything that you do. And you should them a favor. Maybe even give them a free month to have them go through because they are going to find like,Oh, you're missing a download.
I want to click the link over here and there. And it says, there's a download and it's not there anymore. Like we have a couple of those that have been in our memberships through the years. And instead of looking at that as a negative thing, we're like, let's see if they can help us. they will find the broken pieces first before everybody else does. So , I do recommend that you have another set of eyes cause it's like, Oh, you think you have all the downloads.
You think you have all the assets and everything. And coming back on what Melissa said, as far as the backups, like as an example, through the years when we had things on ClickFunnels, years ago, they didn't upload videos at the time. I don't know if they do it now, but so we had everything on Vimeo as far as our video content.
So it just links. So when we went into our own WordPress platform, we still had those links. Now we're in Kartra these days and we upload all the videos there, but we've learned through the last several years,not be a hundred percent reliant and make sure that there is a backup somewhere. So we still have everything there.
You know, we, we uploaded directly Kartra cause they host videos, but we still kept our Vimeo account right now. Okay. Now we have been uploading a lot to Searchie. So as we upload more and more to Searchie, we've been slowly deleting from Vimeo because we want to get rid of like,we have these duplication of things.
Right. I will tell you this at the end of the day, Melissa, this is what Melissa and I just recently talked about. We're still on Dropbox creating course asset folders. Just so just in case, just, just in case, does that make sense? Cause it's like, we love all these people and we're friends with some of these people and it's like,we're just making sure 
Heather: It's like the building, I mean, being in real estate, right.
It's like you don't build on rented land, so yeah, yeah, 
Paul: Yeah,  so we we're, we're very big on keeping backups, you know, decreasing the risk, but that, those are just some of the things but go through and I would,and this is for all of us, whenever you create a funnel also because you now have to make sure that the sales page is now linking and the any evergreen funnels or launch funnels or links that are put anywhere where people are going to buy into the membership, make sure they're updated to the new sales process.
Cause that's you amazed how often that's overlooked.Yeah, we've done it. It's like, Oh crap. They're there in Thrivecart they should have went into Kartra. I was like, oops, now we've got to manually put them in there. So there's a thing and what I recommend just, just to make sure everything works, we normally buy our own thing before a launch.
Like  Stripe's going to take that 3% or whatever, but we go through the entire process to make sure the thank you page ends up. Cause it's like, Oh my goodness, thank you. Page has the link to the login Stuff. Oh it goes to the old spot. You know like those are the things I would think through.
Heather:  Thanks guys. 
Melissa: Oh, you're so welcome. Well, good luck with good luck with helping, helping your client with that.
Paul:  It's always painful. 
Melissa: Yeah. Yeah. It's a beast. But if you get to the right platform and like you said, it, you realize it's a good decision. It's just it's that piece. But then once it's done,it's done and then hopefully they don't have to move again.
Podcast: Play in new window | Download