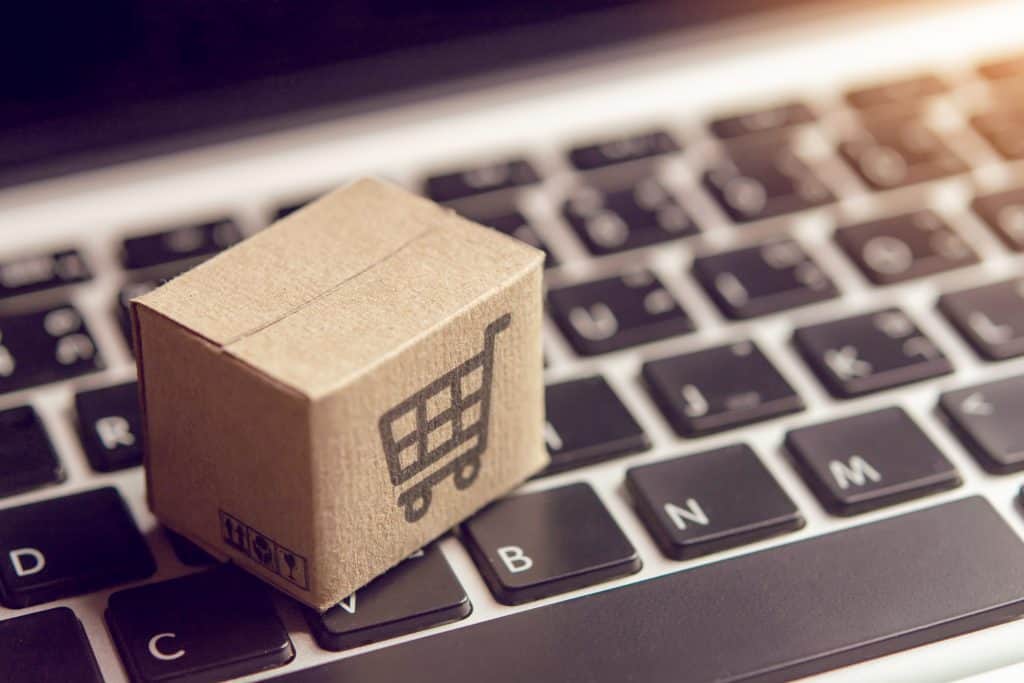 In this episode, we are discussing ways to attract people to your challenge by defining a clear and tangible result and distinguishing yourself from your competition in your messaging, as well as through Facebook ads by focusing on the right audience.
Subscribe To The Show
3 Big Take Aways
Why down selling might not be worth it
How a second option can cannibalize your main offer
How to make the most out of your main program's members
---
Resources
Mighty Networks– a community & online course platform, bringing together your website, online courses, memberships, and more to create your own thriving creator economy business.
Paul & Melissa's Inner Circle – The Inner Circle with Paul & Melissa Pruitt is an epic 12-month experience for online business owners, coaches, course creators, and membership site owners who aspire to create financial freedom and a lifestyle they want for themselves and their family and also create a positive impact in their community and the world.

Adaptive Membership – Adaptive Membership is an exclusive opportunity for online business owners, coaches, course creators, and membership site owners to play bigger and bolder in their business and explode their bank account with more clients!
Subscribe To The Podcast
And if you loved this episode, please share with a friend and leave us a
review!
Read Full Transcript
Ian:  Couple of weeks ago, I did the five day challenge which is now over, which was a hell of a lot of fun. And a lot of people really got a lot out of it. So I have a few signups for the actual course. Yeah. That's really exciting. However, there's, there's a lot of people who can't afford the course, you know, they're saying, Oh, I'd love to do this later on in the summer. However, I love to get these people into a membership. Now this is something that I obviously didn't plan for the actual membership piece,  the way I run the course, I can easily integrate the people in from the membership into the course.
So they can actually work along each other because it's a musician course. And the more people actually within the course, I'll just give the people in the course  sort of VIP section without they're paying for and the others they can do some of the collaborative aspect and sort of weekly classes at the events. 
My question is how do I make that transition to offering that membership so that, you know, the course is 197 and I'm thinking to offer it for 37 for the membership. But my thinking is, okay, I could just say, Hey guys, next week, you know, when, when the cart closes,
Oh, I . Noticed, you know, you, you didn't come through the course, but I love for you to guys come in  to a membership I'd like to start out. And here's what it entails. You know? I mean, that's sort of the easiest thing in my mind right now. I do have any experience of perhaps more efficiently with that transition.
Melissa: Let's let's open this up. So it's basically transitioning them from your course to the ones that didn't buy into ,giving them a different offer. 
Ian: Yeah. I don't know why I said it so long. 
Paul: How long is the course? 
Ian: The course is two months. Yeah. 
Paul: Okay. And it looks like Zelisa.
Zelisa:  Hi, and so  first response when you're describing it and maybe something,
 You have a clear idea, but it just needs to be mapped out. I'm not really clear about the difference between your membership and course, and there was not a clear path of your center model. I know it's a very common urge, right? You don't want to waste  a potential member or a customer, but if you put, put them through the wrong route, you cannot get the total value of them as a customer in the longer run. 
Ian: Sure. 
Zelisa: So don't panic into just like let them become a customer and buy something, but figure out where the membership is going to be valuable. So you can have a longer runway with them versus a course.
Ian: That's a good point. That's a good point. So with the course, they're getting a value of they're getting from having an idea of a song, to a complete produced song, right? So that that's the result that gets, it gets very tangible. It's very real. With the membership. They're being part of a community wherein they can collaborate with each other, but not have anything tangible with respect to their music. So it's more of a community and it's more attending masterclasses and things like that. That's the difference. So it's a very big difference.  
Doreen:  It sounds like you, you know what they want to get out of it, but then what are you going to be enhancing with the community?
Because  what you don't want to get into is people who are paying for a lower ticket. So to speak of membership, feel like they're, they could get more value or less value than somebody doing a course. So you don't, you cannibalizing another product of yours. it just, it just have to be clear about what you're offering. 
And again, this is where if you're not clear, the membership was, seemed like a job. And that's when people were saying, Oh, the membership is not as profitable. 
Ian: Okay, good point. 
Melissa: Really good. 
Paul: Thank you. We'll go over to Sharon. 
Sharon: I don't mean to be hyping on mighty networks, but that's the one I chose for this very reason, because you can have a membership in the mighty network that's either free or paid and then offer paid courses as upsells.
So you get them into your world, into your membership and you keep them there because there's other conversation and stuff. And then they can choose to go to any of these upsale courses within the structure of this.  
Ian : Yeah. 
Paul: So anybody else have any input? Do you have any, 
Melissa: Well, I love, I love the Zelisa's point. So it is important to be super clear on where you're leading people, because you don't want one offer  to cannibalize the other offer, especially too with the membership. Cause I know that's something that's, it's about that community aspect of it. 
So whenever we plan out downsales from offers, it really is looking at, is there an element from that initial offer in a down sell that you can still give them a win? I'm wondering if that is, if it's set up the way it's set up, if that's really the perfect or the, the right down sell for that particular offer. the other thing too, that just keep in mind and consider when people were given that offer for the course, of course, it's an introduction, but it's like  a one-time type of fee or a payment plan or whatnot, but then they pay for the course, they get the delivery and then off they go and membership is definitely more of a relationship. So the conversions with that it'll be, it would be interesting to see because that is kind of a, a bigger ask for commitment. they didn't make that commitment for the course.
So I'm just wondering if that's the right offer for that particular down sell. You're asking more for a long-term commitment with them as opposed to something that might be something totally different. And that might be something to kind of kind of marinate and think on if that's really set up as the right as the right offer for down. So, cause we've done that where we've had down sells.
It was good, but it just didn't make natural sense. we've learned that like looking back, Oh, you know what,  that was a good offer, but it might not have made sense to help appease the problem that they were having as a, as a nice down sell. So just, I would think about that. 
Ian : Okay. That's good. Okay. 
Paul: I'm just going to leave one, one last thought. did you only offer this as a full pay or did you create a payment plan option 
Ian : For the course? 
Paul: Yes. 
Ian : Yes. There was a payment plan as well. 
Paul:  How much was the payment plan? 
Ian : Well, it was just divided by two, two. Yeah. I just wanted to keep it simple. 
Paul: So what I want you to keep in mind now is somebody that said they could not afford $97 this month also can't afford the 37. I mean, I'm just letting you know, it's like not that big of a difference that the promise that you were making was big enough and the transformation you're going to give them over two months was big enough that when you go take this back to those same people, they're going to give you different excuses of why they can't join the membership. 
Ian : Gotcha. 
Paul: And I just want you to be concerned because like, if they're that close financially, they're that jammed up that the $40 or 50, whatever the difference differences between those two points is that is like putting groceries on the table are not like they're, they have other things they need to focus on in their life. 
So just understand that, that price point, a lot of us get tripped up and we think like there's not a, so what I would do honestly, is that since it's all new, I would serve your people that you've already pulled in at the highest level possible and get as many testimonials and case studies and success stories as possible.
And on the back end of that, make them a one-time offer to come into the membership because they're already indoctrinated. They already love you. They already know everything's about, you have incredible success stories, but what will happen is that if you divide your attention in this moment of you delivering this, and then you're also trying to create something you're now trying to deliver, and then you're trying to promote on different offer. 
While at the same time, we're trying to get success stories and then also serve a whole second group of people. It's I'm telling you, it's going to become a hot mess and nothing end that well, just because in the short term, but it's like, all you're doing is you're like how many people do you think will probably take the $37 a month?
Ian: There were two people who actually came in into the actual group. So it's about 200 people. So I don't know. I mean, I was just thinking, you know, like, Oh, it could be an offer now that you put it that way. It makes me think I could be tearing my hair out. 
Paul: This is how I'd reframe it: how many people would need to take the $37 a month offer to make it worthwhile for you to do all this? 
Ian : Many people. 
Paul: Sorry. Cause you need to think about that because a lot of us don't and what happens, you end up creating this whole nother thing and you got five people that come into it and then you're going to regret every minute of it.
You know what I mean? That what I would rather you do is like, if you, if you still, no matter what off this call still want to do that, what I would do is let's say it had to be 20 people like to make it worthwhile. And it was 20 people, right? If you're still going to go through with this, what I would do is make that your standard go in and make your offer, figure out your deliverables that you can stick with, but let everybody know, Hey, here's the sales page. A minimum 20 people have to say yes in order for us to continue. So by this date, if you, if we don't get 20 people, I'll refund your money.
But that way it puts everybody on the spot. Oh, I would've done it. Money talks. Okay. Are you showing up? Okay, here's the offer you've been waiting for, but if I don't have the 20, it just, it doesn't make sense. It has to be a win-win. 
Ian : I love that. Yeah. I think that's going to be a strategy for sure. Because it's, you know, it gives me, I believe the ceiling. Yeah, for sure. Yeah. Thanks Paul. Thank you Melissa. And everybody, everybody else. Thank you. 
Melissa: Welcome. Welcome. Awesome. 
Podcast: Play in new window | Download