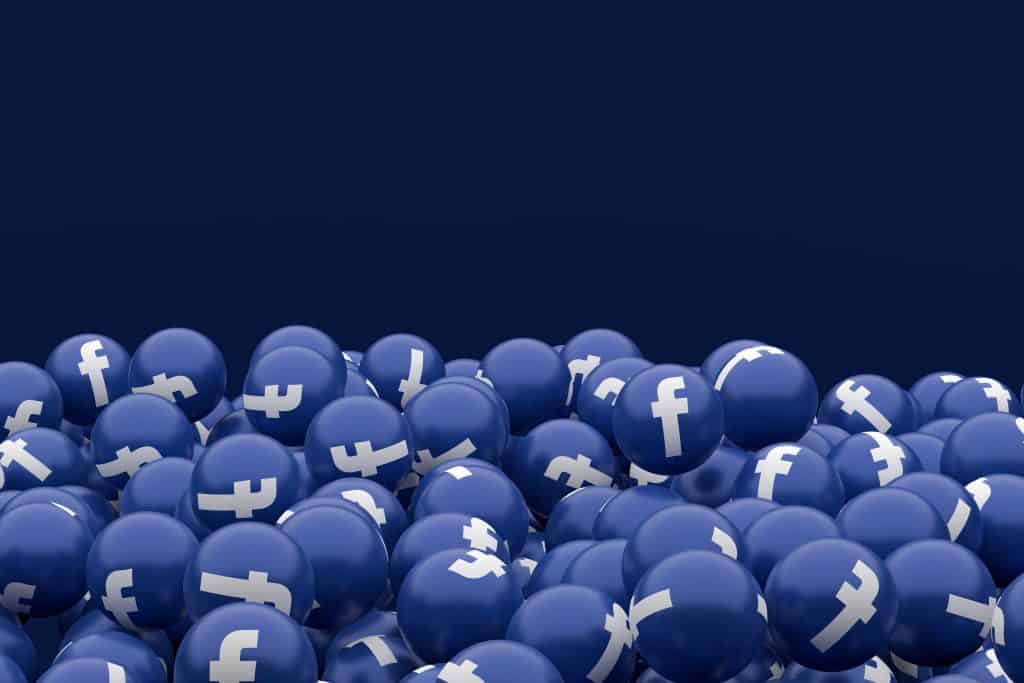 As marketers, we spend a lot of time and effort creating Facebook groups and acquire new members.
But once you decide to move on to new groups, were all your efforts of building your previous group in vain?
In this episode, we are discussing how you can encourage members of an inactive group to join your latest group and how to get more engagement and communication without spending too much time micro-managing.
Subscribe To The Show
3 Big Take Aways
How to get the attention of members in an old Facebook group
How to encourage them to join your new Facebook group
How to get more engagement in your Facebook group
---
Resources
Paul & Melissa's Inner Circle – The Inner Circle with Paul & Melissa Pruitt is an epic 12-month experience for online business owners, coaches, course creators, and membership site owners who aspire to create financial freedom and a lifestyle they want for themselves and their family and also create a positive impact in their community and the world.

Adaptive Membership – Adaptive Membership is an exclusive opportunity for online business owners, coaches, course creators, and membership site owners to play bigger and bolder in their business and explode their bank account with more clients!
Subscribe To The Podcast
And if you loved this episode, please share with a friend and leave us a
review!
Read Full Transcript
Melissa: So let me hop over to Tazeem, next question
Tazeem: Hi everybody. Thank you. it's, so funny. You guys are talking about what you were talking about thus far as kind of a lead into. my question really is, it's two part. One, I have a Facebook group that I had set up probably three years ago that I did as pop up challenge.
And I did it like three different times over a period of maybe a little over a year.Now I have a lot of people in that group. Of course, right now it's completely, it's been inactive. I haven't really been in the group much. What do you suggest I'd love to get? Not all of those people are in my free group.
How can I invite them to come over other than the obvious, you know, get in there and not to just say you think that's a shut that group down? If I do another, I was thinking about doing another challenge. Should I keep that group, keep the people that are in there and then invite new people to come to that?
Or should I just archive it and start a new group? If I do another challenge? Yeah. 
Paul: How many people are in that group. 
Tazeem: Probably I haven't looked recently, but I'm thinking between 250 and 300. 
Paul: Okay. 
Tazeem: That's not very big, but big enough. Right? It's not. So, I just don't know how to, other than literally messaging each person separately or putting in a post.
But I find that because it's been technically it's been dormant for so long that I don't think anybody's even really ever looking.Even sometimes when you tag people, they just don't see it. So any suggestions on what I can do with that group? 
And then the other part is the current group that I have. I have about 1700 members. They're all less petitions. I get a lot of spammers. Like you said, there's tons of people that want to come into the group and they have to answer the question.If they don't give me their email address. And I cannot see that they're in my industry, I don't let them in. So currently I have about 200 people sitting, waiting for approval, but you don't want it.
If you're not prepared to give me more information about who you are, I'm not going to let you into my group. Right? The biggest challenge I had with that group is that I'm not getting as much engagement as I would like currently,anytime anybody wants to share anything other than if they're commenting after I've shared something that post has to be approved.
People can't just post in the group on their own. Do you think the reason I haven't done it that way is because there's so much drama and so much negativity or people leaching as you've already made reference to already  that I kept it as a group where I'm the one who kind of controls everything and I'm,I don't necessarily want to do that, but I also don't want to be monitoring all the drama that can happen.
I watch other aesthetic groups where you can just post and it's like, Oh my God. It's like more than a full time job monitoring people. And I don't want to do that, but I also want more engagement. So kind of sitting on the fence about whether I should open it up and say,you know what? Let's just open it up.
But then like you said, people will come in there. They joined the group. They never contribute, but they also want to promote. And I'm like, I'm not gonna, I've never even seen you comment on anything I've done. You've been in the group a year and now you want to promote something you're doing that doesn't work for me.Right.
So what's the best way to do with that so that you can have the engagement, you can encourage conversation. And then it's not just about me. Cause it isn't about me. This group is about them. I give them value every single week, Kim in her as a coach and I'm giving free tips. So I'm giving, but I'd love to get a little bit more engagement.Like every week I've got people joining and I'm introduced them, you know, ask them to  answer a couple of questions.
We can get to know them a bit. Sometimes those questions are fun questions as well. I change it up. I don't even get people, you know, getting that conversation going. So any tips on that, I'd love anybody's feedback.I know you guys always have that. So I can't wait to hear what you guys have to say about anybody else.
Melissa: Like yeah. Well we'll open up. Does anyone have any feedback or comments about that monitoring groups and how you do it? Nobody?
 Paul: That's okay. I got opinion. 
Tazeem: I know you've got tons. 
Noelle: So what I do is I get a lot of engagement with quotes that my industry is mostly women. So I'll put quotes in the group and that literally gets them talking or ask them where they're from or their favorite part of their job. Like those basic questions. And I just like throw in there every week or every other week.
But we do about five quotes a week in the group and that's a lot of engagement and then gets people,ask them questions, 
Tazeem: I've tried quotes. I've tried polls, polls are probably the strongest engagement that I get. But even then sometimes it's just not. So I don't know. It's like, come on, people wake up.
Melissa: Right. 
Noelle: I want to support you. I'm going to give back. Ask me a question, but it's like, Oh my God.It's like pulling teeth sometimes. 
Tazeem: Yeah.    
Emily: it's interesting. So my free group,  I launched last September and my free group has over 900 women in my membership is tiny.It only has like 40 women.
And, and so I was hesitant to be , too engaging with the free group, except that it's the feeder community. It is the lead magnet, right. For all of it. But I find that the most engagement is, the everyday questions, like take it. We want to know a day in the life,take a picture of what you're doing this weekend with a few sentences to describe it.
Then all of a sudden it's like full or like post a picture of your pet, tell us its real name. And then what are the nicknames you give it. And then it's like, it's like huge instead of like the content that you know. So, so it's like interesting that when I very poorly,when I opened my membership, I was so content focused and I forgot about the community and I'm, I've made a big shift now, except that part of me feels a little insecure that I didn't do it earlier.
But anyway, we'll just want to talk about themselves. That's what I say. 
Tazeem: I'm just curious. What industry you in, Emily? 
Emily: Middle aged women me! No, I'm I'm a coach.I'm a coach. So my membership is called redefine. 
Tazeem: Alright, fair enough. Thank you.
Kierra: Hi everyone. So I haven't had a group in a couple of years. I, I just got burnt out from it, but it was very successful when I had it. so one of the things that I used to love to do, and now I do a lot of groups. So I'm with you. I have probably at least 10 or 15 groups of different challenges.
I've run over the past three years that like just have like pockets of people. but one thing I would say for your bigger group is I utilize the three questions when you enter the group.And I like, you know, the ones you have to answer, I make one of those questions, like, you know, tell me the top three things obviously like that you're struggling with, but tell me like the top three things you would love to hear more about and just so that they could tell me what they want.
And one that helps me to figure out what content to put out,but, made it more homey of like, Hey, you know, this wasn't like, I'll actually reach out. My VA will reach out like, Hey Sarah, thanks so much for joining the group. I saw your questions about blah, blah, blah. I actually have a video on that. And then we would tag them in it and then follow up with them like a couple days later or, you know, that's a really great video.
I haven't done one in a while on that, or haven't done one at all. I'm going to put that in the rotation for this mom. And then like, I would just personally tag them, but just to make them feel like, wow, like she's actually making content for me kind of thing. and that like gets them going. And then like, you know, "Hey, as you are in the community and you make friends with people like, Hey, do you know anyone else in the community that might actually need this to make sure you tag them" and like giving them that accountability and responsibility.
So that would be one thing I love what Emily said about like making it personal.So like all my clients, no junior who was below me, but like my dog and like, you know, they here literally, I just was on the phone with a client and we were talking about something with her wedding and Mike was talking to her.
So like just really like making them feel at home. So I like what Emily added. and then as far as the other groups, your challenge groups, that was for your bigger group, something that I've, I have not converted everyone from the different challenges over the three years. But one thing that I do is like, I keep them open.
I don't archive them. and I actually share posts into them. So like over time,like I still share posts. I still put stuff out every time I launch, I literally go in and change the cover photo. And you know, I don't know if it's annoying to them or not, but like I still will have people come in. So like I have a challenge from 2019 in January, I ran where I think I had like three women come into my membership, from it and one or two of them, I know one of them, two of, I think it might be two of the three are still in it today.
So I just still put stuff in there, but not too much.  if that makes sense, but I just, I just make it a part of my routine and put stuff in there, get some from those challenge groups into the program. 
Melissa: That's great. 
Paul: That's great. 
Tazeem: Awesome. Yeah, no, that's really, really good feedback. Thank you. I appreciate that. Kira, thank you so much. 
Paul: So I'm just going to give you a couple thoughts as well and Kierra. Thank you for that because I saw your comment earlier when you came in and you're like,Oh, what's it been there? Done that with the groups, is when you have a popup group and it's, if it's 500 people or under, you can actually invite them in the group itself, you can do an event for the group and were able to invite 500 people. So you 
Tazeem: Sorry if I do an event inside the public group too. 
Paul: And so inside the group itself, you can create an event that typically will only be seen by the members of the group.
They will, once you create that event, they will get a notification, all of them. Okay. 
Tazeem: And so would I invite them over to my bigger group? Is that what you're suggesting? 
Paul: Yes. now here's the cool thing.Anytime you change the name of the event or you change the date of the event, they also get a notification.
Right? Okay. 
Tazeem: do I have to have to change the date though, before it, before the date itself is that what's I heard some of it before. 
Paul: Change the date of the time of it, because it was just what it's going to do is going to populate notification,Hey, these events time just changed. It's going to pop up in the notification.
The whole idea is that you have a, what I would consider a dead group, like an inactive group. And it's even if you start posting today, like three people are going to see it and nobody's going to engage and it's like being invisible. Right? All of us don't want to admit,but we all belong to like 200 groups and we don't see all of them.
Right. And we see the two or three or five that we're active in, but we don't see the 195 ones we're not active in. You know? So it's something like, that's what happens. So, so what we had to do is we had to leverage on the signals that Facebook does allow us and we had to leverage those tools.Right. And one of them is to, is to do that.
So what are you going to do is you're going to create an event that says, "Hey, join us over in the new group." And then you can put the URL to the new group in the event description. Okay. 
Tazeem: Great idea. 
Paul: That invites them over. Now. What'll happen is whenever in the future,you do that again, the people that are not in the group are not going to get the notification cause they're gone okay.
So now beyond that, you can create a fresh post in the group that explains that, you know, like "OMG, we just did a Facebook live over in our new group. And we talked about this topic and make sure it's a hot topic that everybody in that popup group would want the answer to.Okay. 
Tazeem: Right. 
Paul: And then what you're going to do is you're going to go on the first comment and you're going to, you're going to tag the first 30 people.
Now, if you want this sent, you have 500 or less, you know, if it was thousands of people, you had a group, this is definitely like drive you crazy.But if you want to kind of keep up with us, what I would recommend you do is you go over to your members, section of your group, you click on members, then it sends you an admin.
You can make it alphabetical. And then from there sent it to alphabetical, go ahead. And you can save that or export that as a PDF.Okay. And now on your screen where you can do as a split screen, in a way you don't have to have two monitors, just make half of your screen. And, open up for the post that you have going.
And the other half of your screen just resize your PDF that you just created, that has all the people alphabetically. 
Tazeem: Right 
Paul: So now you have a reference point. So as you're going through, you can tag, you see Amy, you then see Belinda, then you see Cody and you just go down the list about 30 tags. And what we'll do is they will get a notification.
They will see this notification that they were tagged in the post and a comment. And what do we all do when we get tagged in something?Do we, what do we attack? What do we, so what do you need to do is you're not going to, don't do this too quickly because then Facebook will think that your account was hijacked and you know, or that you're spamming something.
But the goal is that you can slowly move over. Since it's like 300 people, you could do that in like 10 days,you can slowly move all those people over, but give them a reason to move on. Just to say like, Hey, I'm more of archiving. This group come over to here. Here's what we're talking about". Well, they haven't been active in this group in the year.
They don't care, but you know what? That pop-up was about why they came to you in that popup.So if you gave them a topic that would be like the sizzle of the steak, like, Oh my goodness, I need to know. And you basically are telling them the joke, but you don't tell them the punchline. Then you know what happens?
You're watching a YouTube video on your phone and something's happened is really funny. And you're watching your favorite sitcom or whatever the are ready to do,the punchline. And then somebody calls you, 
Tazeem: Right?
Paul: Yeah. It's an open loop. So what are you going to do is you just need to set up the punchline. You know, what's going to be desirable cause you know what got them in the popup group. So go into your, into your existing group and give them real value. Hey,I wanted to come on today. I want to do a Facebook live on this particular topic, blah, blah, blah.
But really that topic even it's valuable for them, that topic is a hot topic for the people that are inside of that popup group. They would want to know right now. So you tell them, I just went live in the face in my new Facebook group over here.And I just gave my top five tips on blah, blah, blah. And that's the highly desirable thing that they want to know about.
That's why they were in to begin with. Then you tag them in a comment, you tag 30 people in that first comment and they're going to get it and wait a day or two. And what you're going to see is a whole bunch of people's name is greyed out.Those are the people that left the group and went to the other one.
Tazeem: Okay. And so my question is if you invite somebody to a group, they don't have to go through that process of answering those questions. Is that correct? If you invite somebody, I think that's, I think that's what's happened before. Like I've invited somebody and I'm like,Oh, you invited them. You're basically already said you're good to go.
Yeah. Yes. Yeah. I mean, not that I'm worried, but then those people, I don't know that I'm a lot of them, 
Paul: You didn't invite them. You gave them the link. 
Tazeem: Okay.Fair enough. 
Paul: They still need to click, join, join. And then you didn't, you didn't go through your friends list.
Tazeem: So that's the way around it. Okay. Okay. And what are your thoughts about whether I should open up the group so that people can actually post whenever they want? 
Paul: It's a double edged blade. 
Tazeem: I know I've been so resistant. 
You don't want 
Paul: to live with the daily drama that happens in other groups. Or you get somebody that's a really good beacon of light or a couple people keep an eye on the group for you. 
Tazeem: I did that. Right. I actually do a Facebook live and say to them, look, I'd love to be able to get my engagement.And I know that you know, we've had it closed thus far. Is it worth time? Do you think, or that does that look? Does that? 
Paul: I wouldn't, I wouldn't personally, I wouldn't go that direction.
Tazeem: Okay. 
Paul: Now, if you do decide to open it up, I would just say like, just open it up.Like what is, again, coming off of like what Noel and Kierra was talking about. Like what's a topic that's important to them, not to you. Like, what's something that they would want to share to brag or to celebrate or a win or whatever.
So we just always come back to the old school open-ended questions. Who, what, where, how,when, why, you know, when he ask open ended questions, that itself will drive conversation. So it's something just open, open ended question. That's about them, not about you. And and then what I would do is just, basically prime the engine, you know, with that.
And if you decide to open it up,you know, you could, you could go on and do a Facebook live and not even announced that. Just say, Hey, today I'm doing an open post day. I want you to post your favorite image. Like when you're talking about a minute like show, if you have a fur animal, if you have a fur baby, you know what,let's put our hair down 10 and share our for babies, you know, we got more hair than on our heads in our house.
Probably let's say you're a fur baby. And go ahead and another post, just go ahead and post, tell us about your fur baby. So now it's about them. And it's something that they can talk about. That's not just business all the time now where a lot of people,you know, the reason why they don't post in groups, outside of them not seeing it in the algorithm is the naming of the group.
You know, just even though they joined it, they don't know where in their space that they should communicate in this group because , depending on naming structure, is it in the normal conversation in there? Is it something normally,is this the go to place to ask my questions and it might not look and feel like it's the go to place, the ask or engage and you have to prime the engine.
You have to give initially you have to show up yourself in a way and then tell them it's okay for them to also share the same thing or it's the same questions. 
Tazeem: Awesome.Thank you. 
Melissa: Welcome. 
Paul: And the event trick works with even that bigger group, you can just, you can only invite 500 people at a time though, right?
If you know, you're gonna do a Facebook live on Tuesday at two o'clock, well, invite the first 500 people on your list and then notice, notice what name it stopped on. 
Tazeem:  You have to tick on each person or can you actually just automatically invite 500? 
Paul: You have to click. by default it'll without you having to do that, you can select all of the people that are on your friends list that are also in the group. That's where Facebook will default because it's like, Oh, you know these people in your group.So of course you're going to invite them to your, whatever you're doing in your grades, but to get outside of them, you have to ignore that part.
Podcast: Play in new window | Download