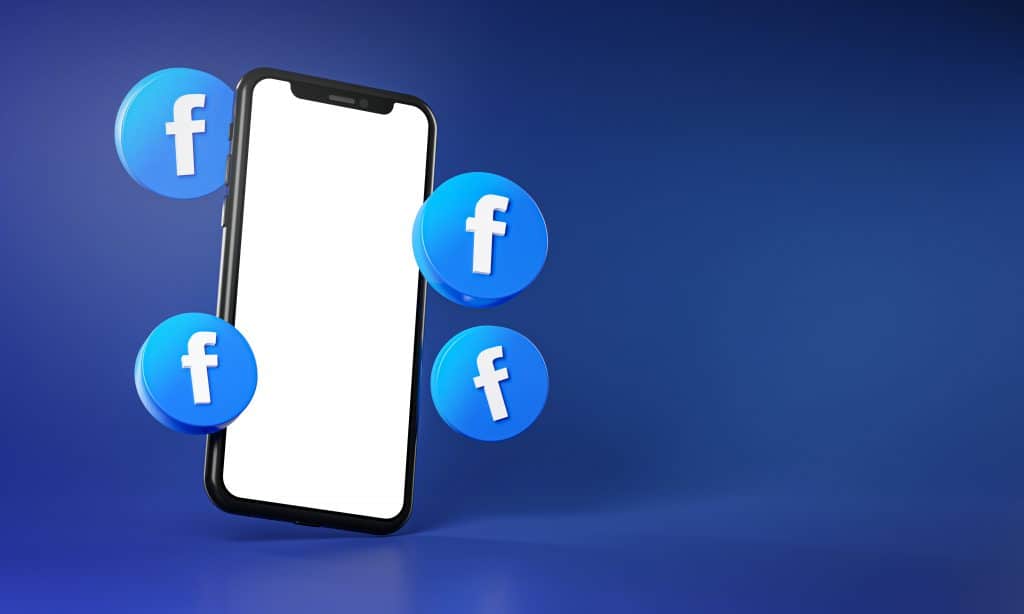 In this episode, we are discussing why you shouldn't disregard non-engaging Facebook group members, how to foster the right engagement and give your group members a reason to react.
Subscribe To The Show
3 Big Take Aways
Why you shouldn't disregard non-engaging group members
Ways to protect the engagement in your group and cleaning it out.
How to give your group members a reason to react
---
Paul & Melissa's Inner Circle – The Inner Circle with Paul & Melissa Pruitt is an epic 12-month experience for online business owners, coaches, course creators, and membership site owners who aspire to create financial freedom and a lifestyle they want for themselves and their family and also create a positive impact in their community and the world.
Adaptive Membership – Adaptive Membership is an exclusive opportunity for online business owners, coaches, course creators, and membership site owners to play bigger and bolder in their business and explode their bank account with more clients!
Subscribe To The Podcast
And if you loved this episode, please share with a friend and leave us a
review!
Read Full Transcript
Melissa: So Laura question, I have a Facebook group and a few people who engage some are my wrong avatar. Should I close it down or keep the people who are active and nicely get rid of the other people nicely get rid of them.I like that.
Laura: Yeah. That's my biggest thing is, is my challenge. I actually, it's kind of weird that I said challenge.
It's I'm getting ready to do a challenge and I want to clean it up. So I just don't know what to do. Some people say closes. Some people say no. So I just want to find out what to do.And you know, when I do my emails, I kind of put that link on there. And so people join and I get some people that literally say, Oh, I love it. I love your content. Or, you know, whatever I put in the Facebook group, but they're not responding. It's like pulling teeth.So that's where I'm at right now.
Paul: Before we begin, I'm just going to say this before I forget it. We've made more money in our lifetime off of people that have never commented, liked to shared something that are just an invisible follower.
Laura: Yup. Then we have also the most vocal people that are always there inside of your free groups and offers.So I don't want you to discount the silent people. I know we all want engagement, but some of us that are even in this room, we buy things, but we're not the people that are commenting and posting all day long. We're a lurker.
So just always be, just always be careful of that. we want the right people in our but I just want you to don't assume just because that they're not commenting or sharing or, or engaging that they're not listening. Yeah. Yeah. But I want to open up to everybody. You got any, any way of like identifying people in your Facebook group and I'm sorry if I said that now nobody wants to talk.
Suzanne: I'm Suzanne. One of the one thing Laura, that I found out about mine. These are people that have already signed up for a beta membership. But what I found out in my private conversations with them is none of them want to be in Facebook. They all want to be in an email network where they can talk and they can talk amongst themselves and they can go one on one if they want and I can moderate it.And they trust me and they trust each other, but they don't want to be in that environment.
Laura: So that was really a surprise to me. And so and some of them won't even participate in probably the email network. They'll probably be half of them that do. And then half of them that lurk. And I love what you just said,Paul, that, you know, a lot of buyers and I'm a buyer all the times that I buy stuff and I never say a word, but I'll spend my money.
And so anyway, I had to research and find that, but I did. So I know about your group or what they're used to in terms of interaction.I don't even know what your field is, but that was a surprise to me finding out how they wanted to be in relationship.
I have a question. I didn't understand.
You said an email, what? Suzanne
Suzanne: An email network like yo listserv that we used to have in the early two thousands where we were on, we, we didn't have Facebook groups.So we did we were in communication through email networks. That's in my market. That was what has happened. So, and there still are. So that's what they like.
Paul: Yeah. I'm not sure if any of you were back in the day, we're unlike guy, different Yahoo groups were before Facebook and my space. What happened is you would sign up like I was on one that was called free cycle.And it was like, instead of recycling things or, or, you know, just throwing things out, you would put it, you would post like, Hey, I'm giving this, I'm gonna put it up on the curb.
Laura: And what it is is you would subscribe to this email list in a way through Yahoo at the time. And you would either get email,like as soon as somebody posted something, you would get an email immediately or you would say, no, I just want to once a day, like a, like a summary. But it was just a way of everybody used to communicate back and forth before social media came around to have like an engaged, threaded conversation back and forth,back and forth.
So for Suzanne, like her people love that, especially her, the field that she's in, they want to keep things a little bit more private and not into an open public space a lot of times. Does anybody else have any feedback as far as how to prune a Facebook group?
So I do.And Paul, I totally appreciate your perspective.
Heather: There's also that school of thought out there about engagement and protecting the engagement in your group and cleaning it out. And so I've always struggled with knowing that what you say is true and that teaching and I've kind of settled somewhere in the middle. If I have somebody who's who has come in and like in a year they've never participated,never seen a post, or like if they don't have a profile, well, they don't have a profile picture.
Laura: They're not getting in the group. But if that profile picture were to disappear or if any other red flag or to arise from the time they had joined, you know, then I do go ahead and clean them out. But I also use that's another strategy the heartbeat check, where post something and say, Hey, you know, we know we have lurkers and that's fine, but we do have to clean out the group because of trying to keep our engagement up for the people who want to be here and want to see the posts. So if you want to stay, just make one comment so that we know you want to stay.So I think that gives kind of a middle ground to keep your lurkers, you know, that that may buy you but still help foster the right engagement and making sure that you're visible in the feed.
Paul: Yeah, that's good. That's awesome. That's good.
Laura: I have one other question is kind of my nude, but I just learned it today at another mastermind and they had said that when you use Canva posts, you're not getting as much feedback than if you were to do a course you're live and stuff. So is that true that I should stop using Canva posts?
Heather: Officially, officially, there's no difference if you use a third party scheduler in Facebook, but on officially, like it's been tested over and over and over by tons of us.And if you use a third party scheduler, you are not going to get reached in the algorithm. So you want to use the native Facebook scheduler, and I'm not speaking of any of the platform, just Facebook.
You definitely want to use the Facebook scheduler. If you're going to schedule a post and not post from any other platform agreed to,
Laura: I'm not talking about scheduling,I'm just talking about using canvas posts, like making a pretty post and putting the thing out though, Right?
Paul: Like a meme or
Laura: No, just like, you know, the little sayings that I have, or even Melissa, when you have yours, you have your colors and you have that when you, you know, I don't know if you get that,but let's say the background I got from Canva.
And then every, every couple of days I change into something different. So I'm using a Canva background or whatever. I heard that when you use canvas, you know, pictures or colors or backgrounds or whatever, that you're, that someone's Facebook is doing something that you're not getting attraction.
Heather: Are you sure they're not talking about the new scheduling?Nope.
Laura: Nothing to do with schedule needs.
Paul: What I'm wondering is, again, Facebook their AI behind the scenes is very, very smart. I'm wondering if they're trying to throttle things that are going viral, where they're trying to control and they're picking up on the pixel, like they're seeing similarities on the design and maybe they think they're trying to purposely throttle is the only thing that I'm thinking is that maybe they're trying to perfect.Like, Hey, this one's, this thing's being used too much that, you know, like if you just have certain words in the middle, but the rest of it, they might pick up.
I'm not sure they pick up on that, but we haven't directly seen it. We've seen a habit for many, many years now that when you have more text on an,on a image, you know, Facebook wasn't necessarily excited about the whole meme movement, even though that it's gone. Like they wanted meaningful conversations, not memes like they, they really tried really hard not to become what my space was, you know, in memes are very close to my space ish, where, you know, they, they normally don't favoritize them as much, but at the end of the day, you have to keep in mind, is that if we always talk about me, me, me III people don't connect at all in life online,no matter what, right.
When you do talk and relate to the person that you're in front of, by asking them questions and gaining conversation, getting to learn about them, having them talk their story, their truth, their thing, the more you engage them to say something, cause you can get somebody to like something right out the gate like,Oh, I resonate with that message.
Right. But after they see it 30 different variations, they start, it starts to become white noise. It's like seeing the same billboard on the side of the road. There's a certain point. You don't see it anymore until changes. So it just something like, you just don't notice it. So we had to be careful that we make it less about us and more about them.And that said in many different ways in marketing, but it's just like, well, you have to do is keep them engaged in the conversation.
So even if you are doing a meme or canva thing, just be careful. Like it's not just another quote. It's not just another quote. Cause there's certain point they're just not going to like the quotes anymore.Like they love it. They like the idea. Okay. But then people want to be in conversations. So just make sure that you elicit a conversation.
So that they have a reason to react. They have a reason to respond. They have a reason to comment. They want to share that because they relate, you know? But if it's just feel good,feel good, feel good, feel good all the time. There's a certain point where you just,
Melissa: which is one reason with, with the quotes.
I do. I try to write a little bit kind of like my thoughts, feelings about it and ask questions too. That'll help too with that engagement to have that back and forth conversation. Um,cause for a while there just was those quotes, but then I was like, it wasn't creating that two way dialogue. So then that helped a bit too.
Laura: Yeah. That helps. Thank you. Yeah. Awesome. Good. All right guys.
Podcast: Play in new window | Download