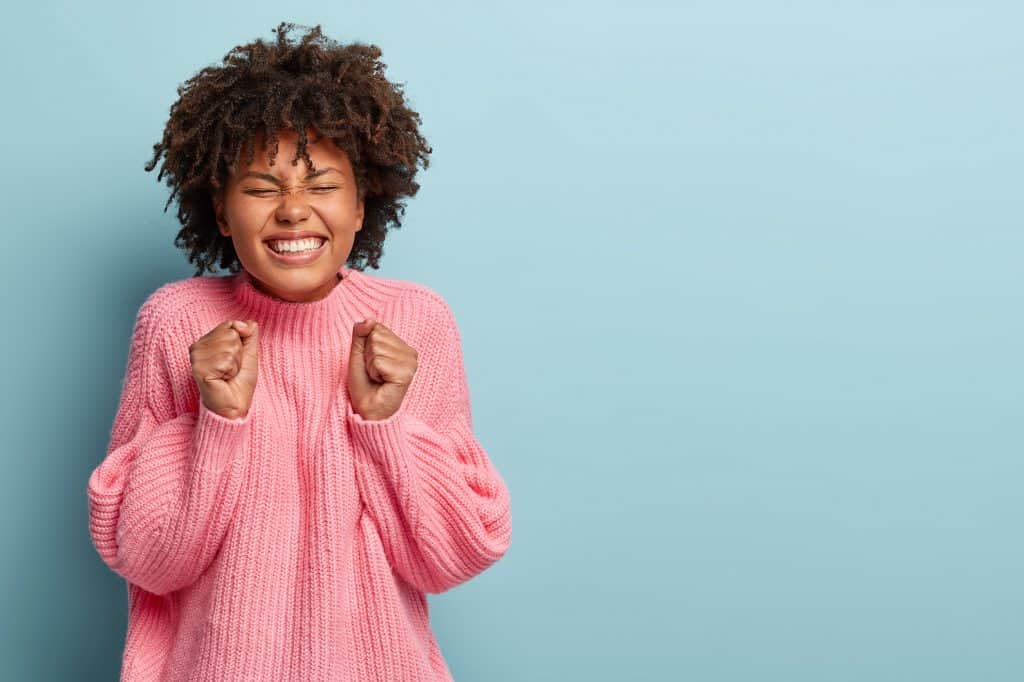 Many of us face the same dilemma, how much of your membership content should you make available for free to promote your courses?
Giving away too much can have a negative effect on your existing members. Why should they pay if others can just get a big junk for free?
In this episode we are discussing how to produce micro lessons that address what your target audience is searching for the most. This will create relationship equity and a desire to learn more.
Subscribe To The Show
3 Big Take Aways
How to create micro lessons as powerful teasers
How to avoid giving away too much for free
How to effectively promote your membership without being constantly in "launch mode"
---
Resources
Social Prompts (formerly "Instaposts"):Create Engaging Social Media Content…In An Instant! Caption Prompts That Reflect YOUR Business & Brand Delivered Monthly. For Business Owners who are ready to create REAL relationships with their followers on social media through posts with substance.
Paul & Melissa's Inner Circle – The Inner Circle with Paul & Melissa Pruitt is an epic 12-month experience for online business owners, coaches, course creators, and membership site owners who aspire to create financial freedom and a lifestyle they want for themselves and their family and also create a positive impact in their community and the world.

Adaptive Membership – Adaptive Membership is an exclusive opportunity for online business owners, coaches, course creators, and membership site owners to play bigger and bolder in their business and explode their bank account with more clients!
Subscribe To The Podcast
And if you loved this episode, please share with a friend and leave us a
review!
Read Full Transcript
Melissa: So Jamie is up for us. Awesome. Thanks Jamie. All right. So question  : "My business coach is wanting me to change my membership to an open marketing plan . I'm not so sure about it."
Jamie, tell us a little bit about your membership and what you've been doing  and we can dive into this. 
Jamie: Awesome. OK. So my husband and I just started a membership about, well, we just finished our first month  as basically a DIY membership. So we're teaching them how to declutter like one space of their home at a time.
And then we also teach them things that they can do DIY wise, like for instance, like kitchen my husband will teach them how to do like a dining room table, like to build one from scratch, like even beginners can do. And then I'll do like a home decor project DIY to like let them learn to love their homes again.
So my business coach is wanting me to miss a couple of things that go along in there, but he's wanting me to go to an open marketing plan, which I'm like, I know it's a lot more work, but also along with that, he wants me to take my videos that I do for my DIY videos that I do for my members and actually put the whole videos onto YouTube so anybody can get to them and then gear them towards my membership.
And I'm like, I just don't know about that. 
Melissa: Gotcha. Okay. 
Paul: So does anybody have, and we always give our opinion, but does anybody have any input or insight or perspective that wants to jump in?
Tara: I can see like taking a snippet from the videos that you're using for your membership, but I would think your members would feel kind of jet.  (inaudible) 
Jamie: That's what I was thinking. What makes it really special? I mean, they do get us, but what really makes the membership special?And like, in my videos, I actually have my PowerPoint slides built in, so that they're step-by-step of what we do. And so I'm like, that's just too much information. That's a lot.
Paul: Yeah. Any other input?
Molly: I was going to say the same thing. I feel like if I was a member of your membership and realized that I could find the content somewhere else on the internet, I think that would be like, what am I paying for too? You know? So I could have had the same gut reaction to that. 
Melissa:  Yeah, yeah. 
Paul: you know, I always have an opinion.
Melissa: Go ahead, go for it
No, I was just going to chime in as well too. I think, you know what, everyone along with Tara and Molly were saying, it's like the members are, that's what they're paying for. The membership is like the, how to that the step by step process. And I do like the idea though, that Tara said about the snippet where you can take some of that content that you already do and put like a little teaser and maybe give them just one tip. But you know, I'm not quite sure giving the whole thing away.
That's the beauty of the membership. That's kind of what my instinct was.  
When Christian says, I think it needs to be part of a plan. What do you want to release? Snippets would be helpful. Okay. 
Paul: So what I would do is naturally do the research and find out what are people going to YouTube for in Google,for which is typically the same thing that they're going in Facebook groups and not going to Google for. Cause all of you know are we're all when you're new and you're typing into groups, you're typing in the questions.
And I always call these hot button topics. That's where all the people that know the answer, all the experienced people, whatever niche or any of us are serving.It's the virtual eyeroll. It's like, ah, this is a question again. Oh, why are you hosting this? Can you use the search function? And please look this up next time.
Yeah. So it's all the veteran people always say that, right? Like they're always frustrated, right? Like stop, stop putting apps, stop saying follow in the comments you can do that. You click the downward, right? So when you have to understand though, is this is what people are searching for. This is what the goal, even if they post it a lot and all the people that already know the answer or virtual eye-rolling, these are the type of lead magnets and or YouTube videos that you want to do because this is what people are hunting for.That's where a lot of people mess up because they want to talk about the more advanced stuff, the stuff that we already know as an expert in our field.
And it's not the natural thing that people are the first step or hunting. 
So use those groups and do that. But what you want to do is look at it like podcasts, look at it as lead magnets,look at, use your YouTube channel to naturally lean into those topics. Yes, you can do the internet marketing speak, which is you talk about the, what not the how at the same time, any one of us can take our pay content, which we go in deep on each of the points typically.
And we can just take one of those points,just one of those points and we can expand into it and it can become the topic. So instead of the 10 tips that you give inside of your lesson, one in your membership, or course you can probably take the, the top tip and go deeper in it. And it becomes the entire piece of content.
 When you go deeper with the one piece, you can then create natural desire for people to learn. Learn more about the next couple of things. "Hey, so I tell you what, I'm glad you clicked on this YouTube video today. I have a tip that I'm going to share with you, which is my top tip. Now in my paid membership,I have 10 tips that I go through, but today I'm gonna give you my top one. I'm going to go deep into it right now." 
So what did I just do? I just seed it that I have a paid membership. I just seed it that I have nine other tips outside of this one you came here for, but what will you came here for is what I know.And all the groups and all the forums everybody's always typing in.
This is what I want to know about, you know? 
So you give them what exactly what they want. And then they're going to naturally desire more. They're not actually going to want the next step or the following steps or the deeper detail. You have to keep in mind, we're inside of the internet marketing bubble and it's all information products.
It's all keeping people online inside of the courses, the memberships and everything. Also, you're going to notice in the bubble, everybody launches and is affiliate with each other. That's one of the number one reasons why they love closed memberships because they can't promote everybody's thing all year long.One person opens or everybody emails to that thing.
Then they close. Then they go to the next friend  in the bubble, they promote their thing, they close. So that's what they do by design. So they naturally  talk about and teach it as well. 
Yes, it's very highly effective with an open membership. It is harder because when you want and that's what these bigger launches do you see in the internet marketing bubble is there's a nurture there's momentum.There's a lot of noise that happens very aggressively in the market to get people, to make a buying decision.
And at the same time in the real world, there's not only like one week, you can buy an iPhone. There's not only one week of the entire year. 
You can go to Chick-fil-A, there's not only like one week of the year that you can buy that desk that you've always wanted or the Peloton or let's name every other product and service in the world.So not everything outside of the Internet marketing bubble is a closed opportunity. Okay?
It just, what it does do though, is that when you don't have influence and you're trying to create influence very rapidly with a new audience and you create scarcity and urgency, that does cause people to purchase scarcity and urgency. And that's why closed membership opportunities are very, very effective because it's the fear of missing out. 
It's the FOMO factor is why people get off the fence and they buy into the products and services that we see inside the internet marketing bubble. I'm hoping this perspective, it gives you guys like a bigger, in a bigger scope.
Melissa: Jamie,  I know you said you're a little hesitant about the open marketing plan, open membership what are you nervous about with it? 
Jamie: So basically just what Paul said is, you have to continually launch something new and big every single month versus, you know, your launches.
I was going to do launches quarterly. I'm starting out. And so to me, it's a lot easier, especially because of what I'm doing. My next launch is going to be like the kitchen. And this is where it's going to start with the kitchen and dining room and all the bigger stuff that people have said that they really want.
Melissa: Yeah.
Jamie: If I'm doing this every month, they can get in, they can get all the past information they want and then they can leave, you know, like there's nothing to really keep them there after they get the information that they're looking for.  
I think retention is going to be hard.I think just all of it is going to be a lot more challenging.
And I think you're right, when you say, when you're an influencer and you've got like this big name already, it's easier for you to sell, but I'm just starting out. And I don't. 
Paul: So we've done the big launches for before over the years. And when I say big, we haven't done seven figure  but we have done six figure launches ourselves in our own programs and stuff.
And we just on our end and this is just different for everybody. We just didn't want to live a launch lifestyle. And that was a lot of peaks and valleys. That was a lot of like energy and effort and risk and like putting a lot of money out on ads in a very short period of time and hoping that everything was clicking all the right cylinders and not having an accidental gaping hole somewhere.And we watched our friends in the internet marketing space over the years.
Some of them doing very successful six and seven figure launches and they get to the point where just like us, they felt like it's not sustainable longterm. They get a little burned out on it. And we, we love evergreen launches ourselves. So we,we coach people through, you know, big launches,  like one offs,  once or twice a year type launches.
But I have to say for us, cause we want to enjoy life and do other things and not constantly be in launch mode all the time. For instance, our Insta posts program is set up on an evergreen and there's not a monthly promotion.There's not a  ongoing like thing that we have to change every single month.
And in evergreen, when you go to the front end, it is closed. But the moment you opt in on the wait list, you go through a sequence that will initially say: "hey, thank you for joining the wait from time to time we do have a public offer, but every once in a while we have a private offer that we have. So keep an eye out on your email, but between now and then we're gonna give you some value via email each week. So keep an eye out for emails."
And then what happens is Melissa pre wrote. Now this is not going to be for everybody like right out the gate, but just to give you some context, she pre wrote one email per week for 52 weeks.
So for an entire year, it was a deep work type type of, couple of days where that's all she focused on in each email is very simple.It just has one idea. Just like I talked to you about earlier on not 15 different things, just one idea, one tip, one idea. It's like a micro lesson, something of value, right?
Because what are we doing? We're creating relationship equity. But what happens is if you come in through the waitlist, I think they don't get the offer right out the gate.
Melissa: No, they don't get it right away. They get it's about maybe they get, they get about two weeks a week. 
Paul: So they get nurtured for the first two weeks. And then they get a 48 hour flash sale opportunity to invest in Instaposts. Then once that is done, it goes back into the once a week nurture and then 30 or 90 days later, it's once a quarter. So 90 days later they'll get that offer in a different way, 90 days after that. So once a quarter for a year they'll get an evergreen offer.
Now what's interesting is like last week we physically moved to a new house and a, this past week. And while we're in the midst of moving three different people sign up for instance posts while we're moving,we didn't do a launch. We didn't do a live. We didn't do a post. One person bought 299 for a year.
The other two bought, you know, a monthly. And that is the you know, the way that we like to do it, not to say that it's meant for everybody, but there is scarcity and urgency for the private offer that they receive.Okay? So it's not public, it's not out there. So it's just a different way of looking at a hybrid between a closed and an open launch.
Melissa: Jamie, you have a lot to think about it's. What I would start with really is mapping out between the end of this year and like next year,  how you would want your launches to be  how much energy you want to put into it. If you want to do,  the closed membership with an opening closing and, or you could do a hybrid where you could have it open but some sort of evergreen models. You just don't want to be in that constant launch mode all the time.
 It's hard. It's, it's really, it's hard to sustain that. 
Jamie: Yeah. Yeah. I actually really liked the idea and I actually, I was one of the ones that bought Instaposts. I wanna go back and look at the....
Paul: Good. So it works. You'll see, it works and you weren't alone.
Melissa: Keep us posted.And what's the name of your membership? Cause I'm going to look at it too. Cause you have some fun, some fun ideas too. What's the name of your membership? 
Jamie: It's called my transformed home. 
Melissa: Okay. Okay. Cool. 
Yeah. Yeah. Cause I love  we moved in,so now I'm all into the home projects and fun stuff, so yeah. Right. Awesome.
Podcast: Play in new window | Download