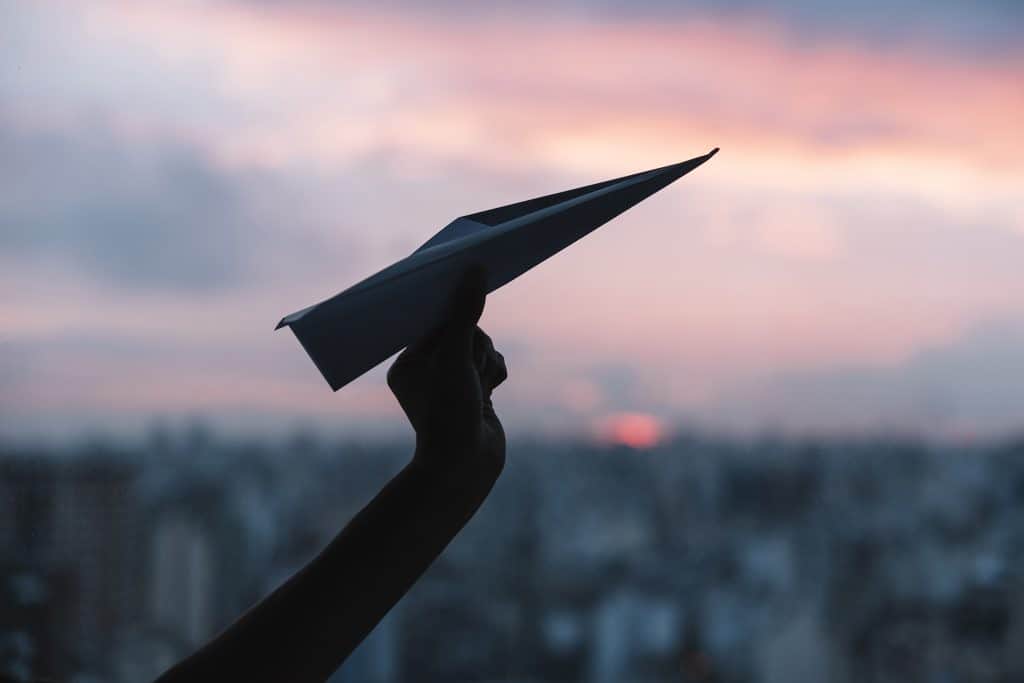 There are many things you can do to exponentially grow your next launch. In this episode we are discussing how to raise your perceived status, what details to watch out for before the launch and things you can do that have a long tail effect, outliving the launch itself.
Subscribe To The Show
3 Big Take Aways
How to raise your perceived status before the launch
What to watch out for when running contests
Seizing opportunities that have a long tail effect
---
Resources:
Paul & Melissa's Inner Circle – The Inner Circle with Paul & Melissa Pruitt is an epic 12-month experience for online business owners, coaches, course creators, and membership site owners who aspire to create financial freedom and a lifestyle they want for themselves and their family and also create a positive impact in their community and the world.
Adaptive Membership – Adaptive Membership is an exclusive opportunity for online business owners, coaches, course creators, and membership site owners to play bigger and bolder in their business and explode their bank account with more clients!
Subscribe To The Podcast
And if you loved this episode, please share with a friend and leave us a
review!
Read Full Transcript
Melissa: So let's move to Angel.
Angel: Happy to be here. 
Paul: Great to see you. 
Angel: Great to see you as well, okay. I wrote down my question. What single tip would you recommend for me to exponentially grow my next launch. 
Melissa: Oh, all right. So let's 
Paul: Are you still working on a book? Did you do your book yet?
Angel: It is being edited, so, yes, I am. 
Melissa: Okay, great. Awesome. Awesome. 
Paul: Congratulations.
Angel: And I did release one How stronger helping women focus on your business during COVID. 
Paul: Okay. Oh, that's great. All right. So does anybody have any, any tips, like one simple tip that can exponentially accelerate your audience?
Tazeem: Challenge would be great.
Paul:  Challenge. 
Angel: So a little clarification, I'm having a, a paid challenge that leads in to the course.
It's more so the question is like to get the people into the challenge,
Melissa: into the challenge. Okay. Anybody want to chime in with ideas? 
Mitch:  Do you realize how hard it is for me to keep my mouth shut? 
Paul: So Mitch what is it that you do? 
Mitch: My super power is teaching people how to do contests and to build your email lists.
So a highly targeted contest prize, not an iPhone, not something that doesn't appeal to your specific person. That's your avatar will bring you a lot more good leads. 
Melissa: That's good. 
Paul: So if you ever do contests, following up on what Mitch said that the prize is so key because if it's like a $50 gift card to Amazon, like that's universally appeals to not your avatar as well.
So you have to be very, very careful because you can be like, wow, I got 5,000 people on an email list and it's like, the only one relevant on there is your mom and everybody 
else's is not relevant. You know? So it's like, you gotta be careful Orest you had an idea?
Orest: Yes,so online conferences worked very, very, very well for me.
So basically I organize a bunch of webinars within one large event and my clients are the speakers there and all of them refer to the products to the membership itself.
So that's the scaling point for entire big launch. So that's, that works very well. 
Paul: Yeah. Excellent. Excellent. Anybody else have anything they want to, Okay. Alright. So, Okay.I have a couple of different ideas here. Now one we've already talked about and, but I'll, you know, previously with you. So that is you borrow the status of other people that are already influencing the people you want to influence.
So just as Orest was talking about a second ago, is that this can be done in a lot of different ways. 
You could like prior to your launch, you can purposely seek out podcasts that you could get on and do like a media tour. You could purposely look for summits that other people do that are, cause we want to do is you want to find people that are already influencing the people that you want to influence and because they already influence it,they already have the status.
You know, the expert status in what you can do is by you getting on their podcasts. Are you interviewing them depending on how the relationship is, you're basically borrowing their status that would accelerate your audience very, very quickly. A couple years ago we had somebody approach us to do a summit and this person had zero audience. Now she had just gone through a summit course and she did everything right. 
She approaches the right way. It was, she presented, it was very professional. It was interview style, which is really interesting because when you do interview style, you are on the screen with the influencer and you're asking them the questions, which then puts you in a position of authority, you know, because you to your audience looks like, wow, that's the person they would love to know.
And you're the one interviewing them. Like, it's, you're like Barbara Walters. She like, I'm in control of this conversation, you know? So your status raises as well, perceived status. So what happens and also keep in mind when you do, when you guys do this, whether it's podcasts, summits, guest blogging,  that has long tail effect.
Melissa: I was gonna say the relationships and that's key because that's gonna effect beyond the launch for other opportunities as well, too. So, I mean, that would definitely be something I think that could lead into the launch and then beyond with it. Yeah,for sure.  
Paul: So it also has SEO juice to it later on because like your name is going to be forever on that podcast or on that summit or on that page, you know, it's going to be there.
When people look up that other person in the future, they're going to find you also . We speak a lot in the online space. We speak a lot in other people's Facebook groups where they see us as the influencer. And we have a very specific topic that their audience shares an interest in, but there's not a conflict of interest of us being in their group so we can invite it.
So instead if you're on a podcast, Melissa, I think since tribe live last year, do you know the turbine number now?
Melissa: Just about 50, just about effective halfway. So I got a little slow. I slowed a little down, it was 100  by September 1st I got almost low down, but I'm still working towards it. But the cool thing is, is when you go into those communities again, you're building those relationships, but the leaders of those communities, they so appreciate you just giving value to their community. It's a win, win, you're giving value.
And you know, their, their community like gets, gets something out of that as well as like I've never had anyone say, you know, that most everyone will let you, like, here's like a lead magnet. Here's like a gift that I have. But just because they're so thankful that you're coming and giving you like true, true value and go into there. 
I've gone in groups, I mean, as small as like five people,  50 people, it doesn't matter give like a hundred percent value with it. And that's, what's going to outlast the launch and beyond with that, with the relationship.  
Angel: Good ideas. Thank you everyone. 
Melissa: Awesome. Awesome. Well, keep us posted and let us know, land let us know how things are going with it 
Angel: I will.
Paul: And pre-COVID when we talked about a while ago that book tour, I think going in to the locations we talked about before, I think would have accelerates, and maybe you can do that virtually the same thing we talked about going into like the churches and stuff.
Angel: Yeah. I'll work on it. I'm editing this book, this one, the anthologies, those are easy, but editing this book that I wrote, all the words too is kicking my tissue, but I'm meeting with Heather this week. So yes, I, I have written that down as well. Thank you. 
Melissa: Awesome. Awesome. I love it.
Podcast: Play in new window | Download